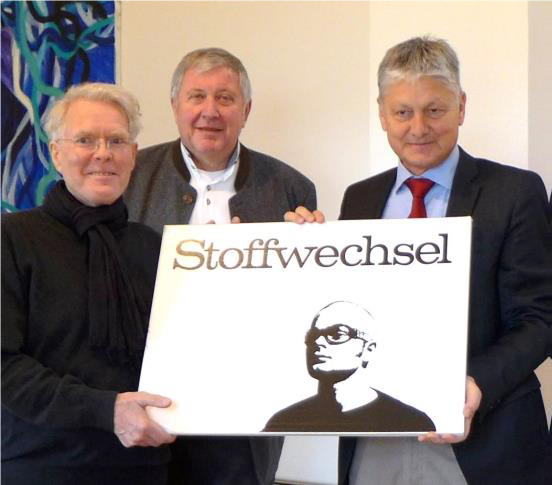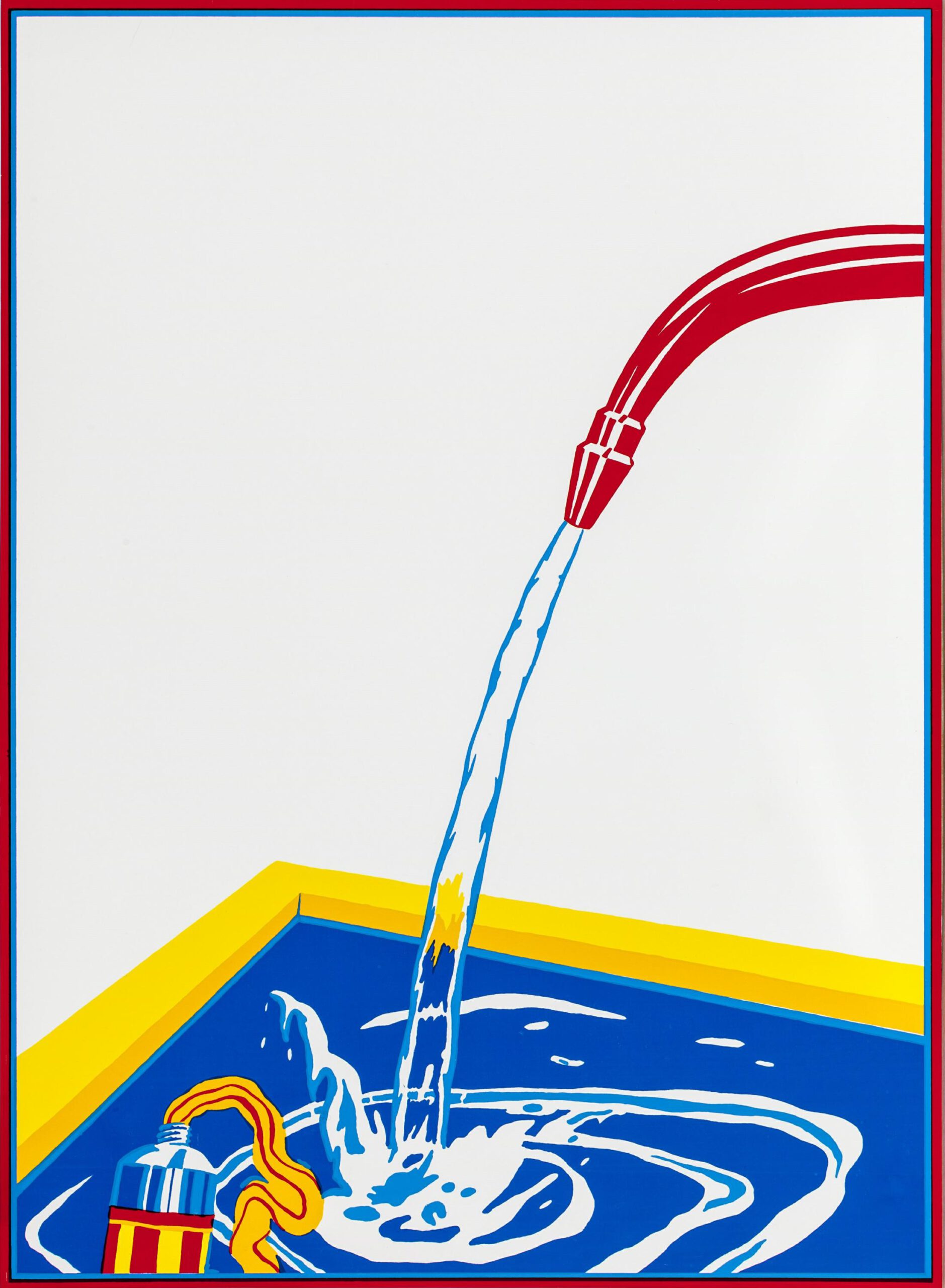 It had to be weatherproof, exhibited without a frame, and preferably outdoors - just like that gas station advertisement whose slogan "Pack the Tiger in the Tank" is still etched in our memories today. This is how the young Pop artist Uwe Lausen imagined his graphic portfolio in 1968, when publisher Gernot von Pape and editor Fred Jahn proposed a joint project to him. What was unthinkable as a material for art at the time is still unusual today, because the Astralit plates are rainproof but not light-resistant. The "Freundes- und Förderkreis des Museums DASMAXIMUM Traunreut e.V." has now been able to acquire an even greater treasure: Gernot von Pape himself brought with number 25 of a total of 80 copies of the portfolio "Stoffwechsel", a long guarded, immaculate cassette with all 11 screen prints to the Museum DASMAXIMUM.
"When an artist chooses such light-sensitive PVC film as a substrate for his painting or printing technique, the artwork is usually in a light-damaged state just a few years after it was created. The fact that the Circle of Friends was able to acquire an unexposed, quasi 'hot off the press' portfolio is a stroke of luck," says Michaela Tischer, a qualified conservator, who viewed and presented the sheets, each measuring 47.5 x 65 cm.
DASMAXIMUM offers the world's largest selection of Uwe Lausen's work and with the portfolio "Stoffwechsel" now gets a series that stylistically and motivically offers an excellent cross-section of the late works. Characteristic of this is a reduction of the motifs to the everyday, but distant from art, in bright color contrasts or in black and white, which betrays the proximity to the photography of his wife Heide Stolz. The political and provocative orientation of some of the subjects was inspired by the social climate of the '68s.
The two board members of the Circle of Friends, Dr. Robert Anzeneder and Dr. Peter Lämmerhirdt, would like to officially hand over the portfolio to the museum's collection during the members' meeting in the summer and display it there as soon as possible.