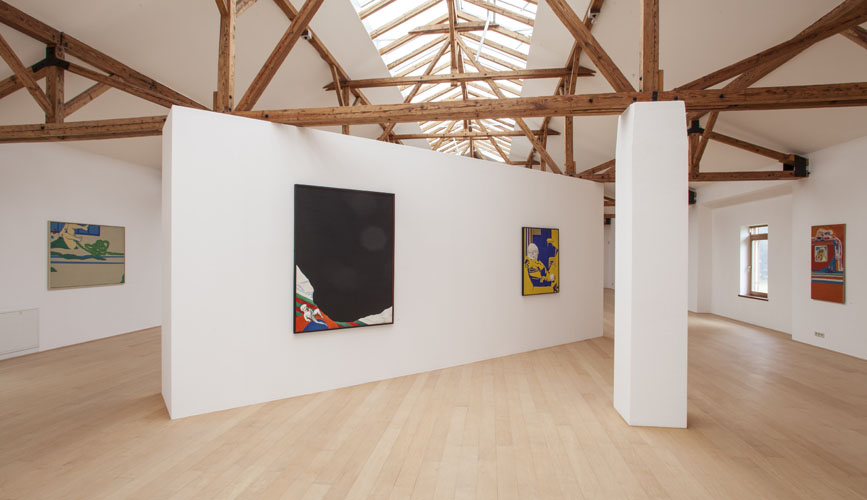 Room View
Photo: Franz Kimmel
© VG Bild-Kunst, Bonn 2011
Uwe Lausen belongs to a small circle of German painters who, in the 1960s, with a high artistic potential, a seismographic feeling for social upheavals and a keen intellect, were able to translate the changes of their time into painting. The entire work of the early deceased Lausen was created between 1961 and 1969.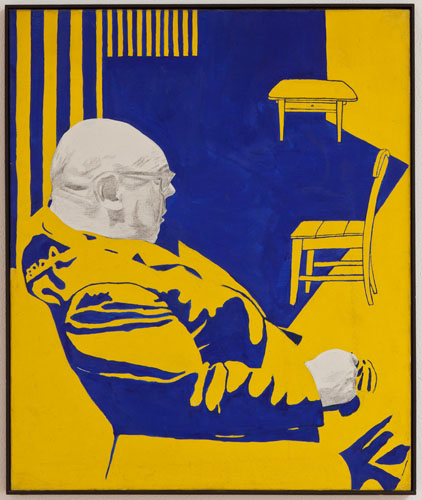 Mann im Sessel, 1965-1966
Photo: Franz Kimmel
© VG Bild-Kunst, Bonn 2011
Inspired by the Munich artist Group Spur and active in the circle of leftist Radicals Situationist internationale (S.I.), Louses initially worked on literary-philosophical territory, but soon became by decisive gallery owners and museum people as Exceptional talent in the art still predominantly influenced by abstract expressionism.
A characteristic part of the work of lice from the mid-1960s is a partial reduction of his motifs on black-and-white or colour contrasts, which, like the adaptation of photographic motifs, makes the proximity to the photography of his wife Heide Uta proud in his own pictorial language Translated. In addition, composition elements from the field of comics as well as the politicization of some works inspired by the social climate of his time.
Completely unconnected levels of action, oversharpening in addition to distortions, the isolation of the motifs, but above all sudden intrusions of violence into his scenarios reflect delusions and panic attacks of his unstable psyche under the influence of drugs. His ability to realize these levels of perception also in a sculptural sense, predestined lice also to contemporary stage artists. His order for a stage design for Peter Stein's staging of Edward Bond's "Early morning" at Schauspielhaus Zürich, however, could no longer lead to the end of lice.