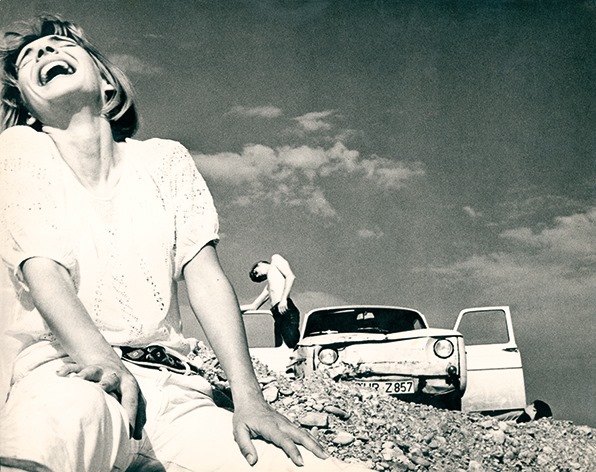 Fig.: Heide Stolz, Untitled (from a series in the Bruckmühl gravel pit), 1967
On 10 October, the retrospective of Uwe Lausen and Heide Stolz, which lasted almost one and a half years and covered three stations, will come to an end. The last stop was the Lothar Fischer Museum in Neumarkt i.d. OPfl., where a lecture will take place at the end of the exhibition, to which we cordially invite you:
Heide Stolz: Photo avant-garde between pop and protest
Thursday, 7.10.2021, 7 pm
Lecture by Dr Maria Schindelegger, Director DASMAXIMUM, Traunreut
Museum Lothar Fischer, Neumarkt i.d.OPfl.
Due to the limited number of participants, registration is requested at 09181/510348 or info@museum-lothar-fischer.de.
The 3 G rules apply.