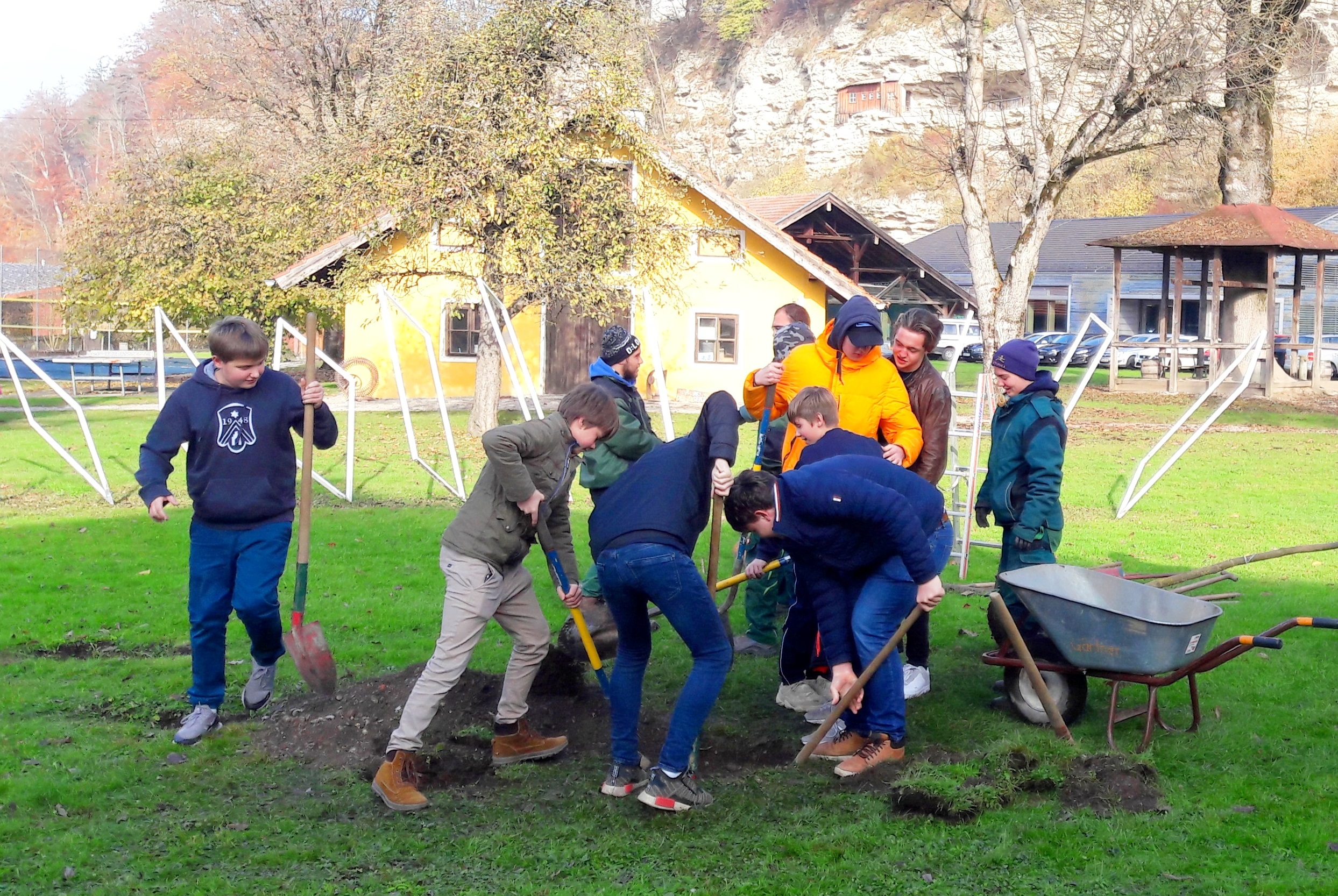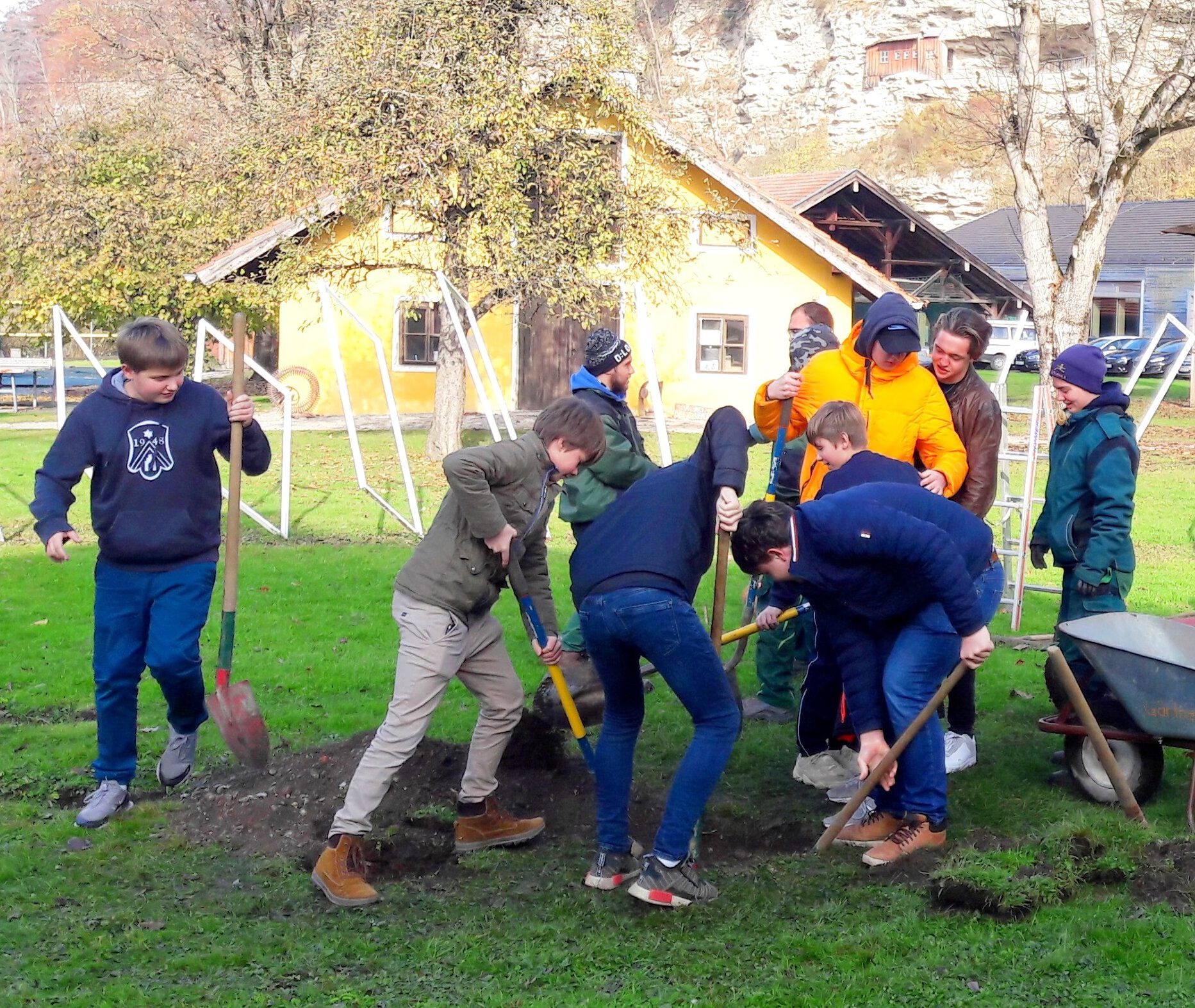 Oak planting in honour of Joseph Beuys at Schule Schloss Stein 2020
Photo: DASMAXIMUM
In recent years, awareness of the climate crisis has increased enormously. Many people and especially young people understand that something has to change to avert an impending catastrophe.  Against the background of the "dying of the forest", the German artist Joseph Beuys recognised the need to sensitise the general public to ecological problems as early as the beginning of the 1980s. In 1982, he developed the art project "7000 Oaks. Stadtverwaldung statt Stadtverwaltung" for the art exhibition documenta 7 in Kassel. Over a period of 5 years, 7000 trees, each with a basalt stele on the side, were transplanted in the urban area of Kassel.
He was more concerned with the social process triggered by a planting action than with purely ecological significance, since planting trees alone cannot save the climate. Beuys called this process a social sculpture. In his opinion, every individual has the potential to have a creative effect on society and to change it for the better ("Every human being is an artist").
Since 2015, DASMAXIMUM KunstGegenwart in Traunreut has been running the project "Oak plantings in honour of Joseph Beuys" to commemorate this idea of Beuys. Based on this project, the museum has now developed a 3-module workshop offer for schoolchildren that aims to create an awareness of social responsibility.
School classes from grades 7-13 from all subject areas from the Chiemgau region and from Munich and the surrounding area can take part. Participation is free of charge and is sponsored for the Chiemgau classes by STADTKULTUR Netzwerk Bayerische Städte e.V. with funds from the Bavarian Cultural Fund and the Friends of DASMAXIMUM Traunreut e.V.. The ZukunftJetzt! foundation finances the participation in the ZukunftsAtelier incl. bus shuttle of school classes from Munich and the Munich area.
Interested teachers can register at mail@dasmaximum.com by 28 April 2022 at the latest (classes from Munich: 2 May 2022). If you have any questions, please do not hesitate to contact us at 08669/1203713 or mail@dasmaximum.com.
For more information on registration and the workshop series, please see here.