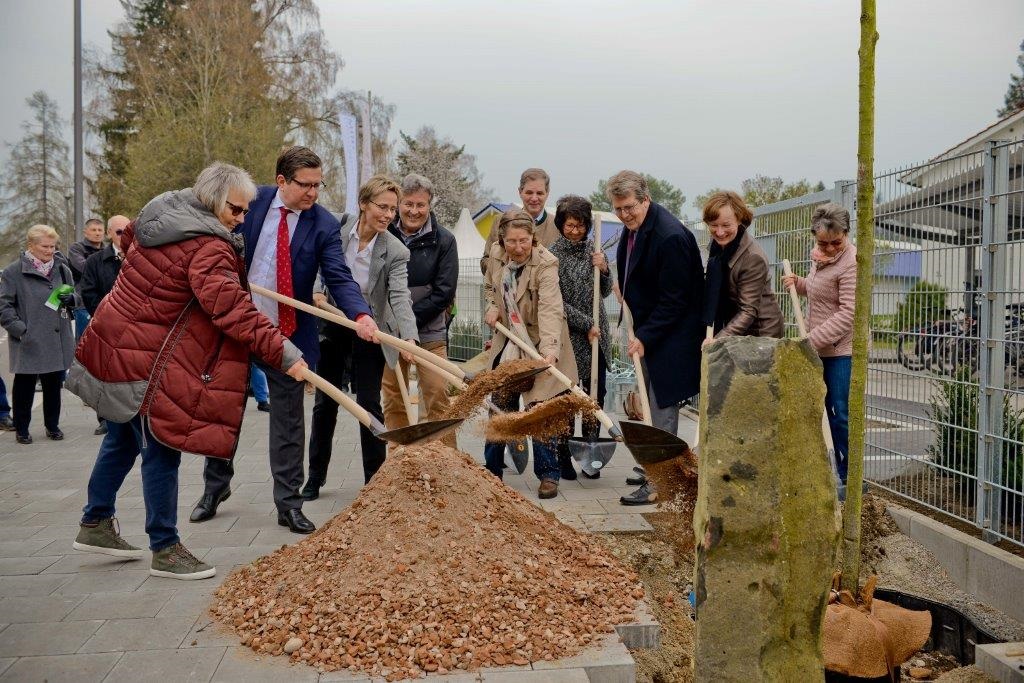 Fig .: Oak planting in the Fridtjof-Nansen-Straße Traunreut (Photo: Gastager / Winkler)
On April 10, the foundation DASMAXIMUM, together with the city of Traunreut, planted three more oaks with basalt steles in honor of Joseph Beuys at the entrance to the museum´s premises, celebrating the reopening of the completely refurbished Fridtjof-Nansen- Straße in Traunreut.
Joseph Beuys, one of the most influential artists of our time, and Heiner Friedrich were closely connected since the mid-1960s. Hardly any artist like him has recognized the problems of our times and actively tried to counteract them. His commitment to ecology and society is more relevant than ever today. Its positive effects manifest themselves in the shared plants in and around Traunreut.
The Bavarian Broadcasting and the regional television reported. Also the Traunsteiner daily paper dedicated an articleto the planting of oak trees. Further information and photos of the planting and the opening of Fridtjof-Nansen-Straße can be found on the website of the city of Traunreut. here and here.