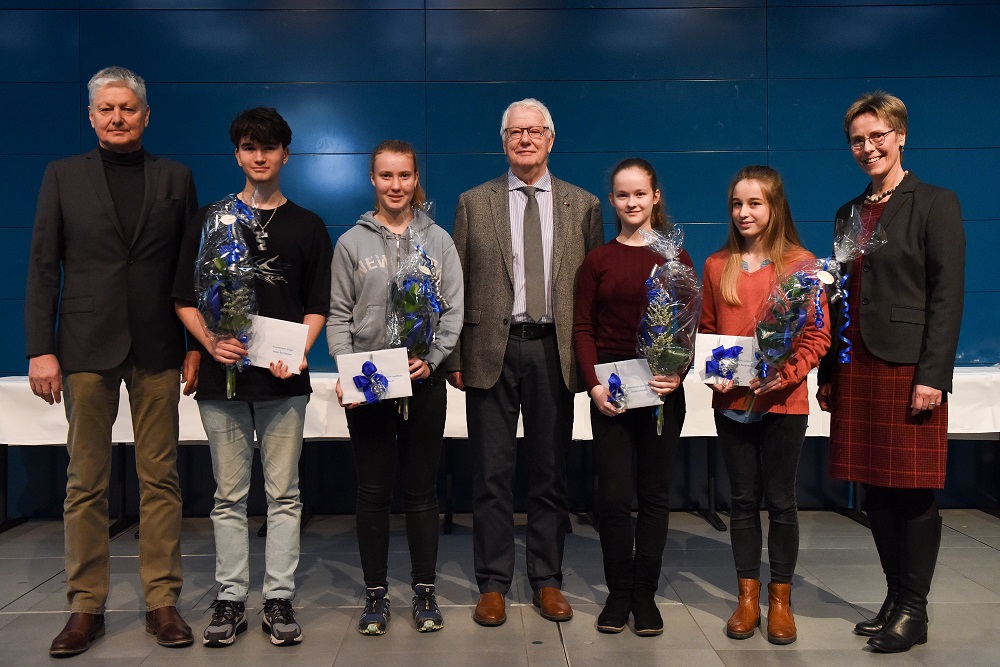 The winners of the KunstWortKunst school writing competition with DASMAXIMUM board member Dr. Robert Anzeneder (left), Burghausen cultural advisor and laudator Markus Ballerstaller (centre) and museum director Dr. Birgit Löffler (right), from left Jonas Bartlweber (AKG Traunstein), Julia Bauer (KuMax Burghausen), Christine Becker (JHG Traunreut) and Veronika Burghardt (MWG, Altötting).
Photo: Gastager Traunreut, Reinhard Winkler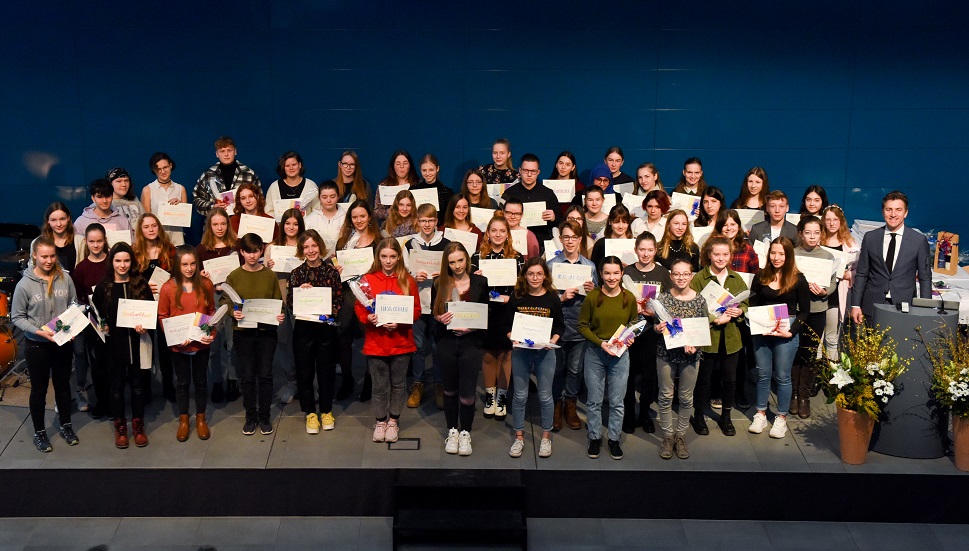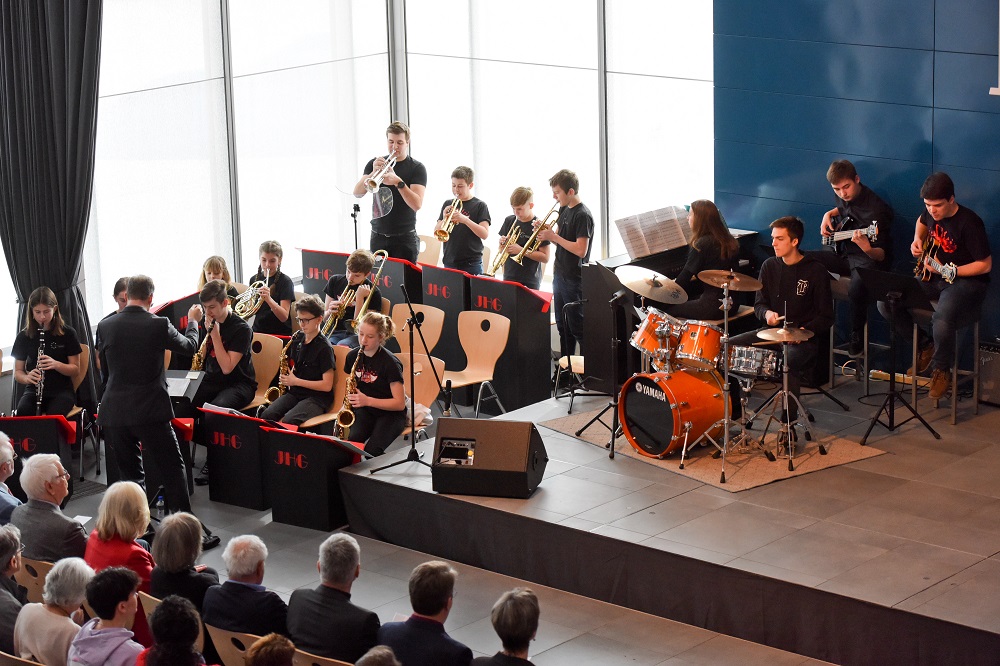 Further impressions of the award ceremony.
Photo: Photo Gastager /Winkler
Eleven grammar schools and DASMAXIMUM: the KunstWortKunst competition now extends from Marquartstein to Altötting. All the headmasters of the grammar schools from the districts of Traunstein and Altötting, which are linked to the Technical University in Munich, came to the Johannes-Heidenhain-Gymnasium in Traunreut, along with around 250 guests, and even the Bavarian Minister of Culture, Dr. Michael Piazolo, congratulated the winners of this major project by video message.
About 70 participating students* were celebrated in the auditorium of the JHG Traunreut for their creative text on a self-chosen work from the museum DASMAXIMUM. JHG headmaster Matthias Schmid presented them with a pen and a certificate handmade by students of the Trostberg grammar school with senior student councilor Jana Mehler. The JHG Big Band and Laura Dziewor on the cello accompanied the award with rousing music.
A prize money of 200 euros each was awarded for the four best texts. They convinced the seven-member jury of experts with their literary quality and their intuitive approach to the works of art. Due to the large number of prize-worthy stories and poems, the Freundes- und Förderkreis DASMAXIMUM Traunreut e.V. has again published a small volume with the 24 best texts and the corresponding works of art for all young authors and all those who are curious about what they have written about art. It is available at the museum box office and encourages the reader to encounter contemporary art.
The RFO with Roland Schoppersberger reported
https://www.rfo.de/media…/video/kunstwortkunst-in-traunreut/