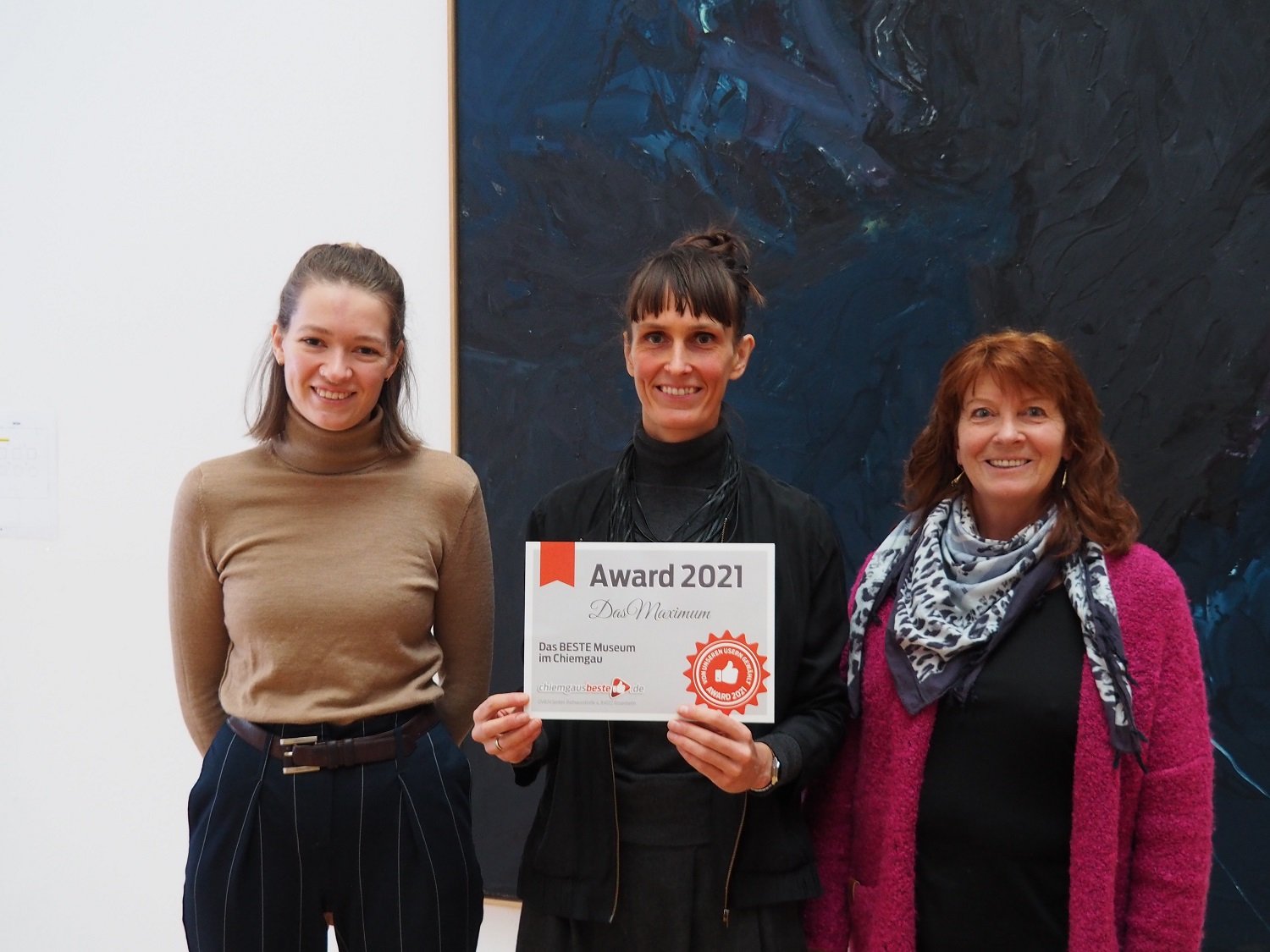 Fig.: The DASMAXIMUM Museum team with the award in front of Georg Baselitz's painting "schwerer weißler ardzad, 2013".
Photo: DASMAXIMUM, © Georg Baselitz
Once again, the museum DASMAXIMUM KunstGegenwart was voted the best museum in Chiemgau by the online portal chiemgausbeste.de. We thank our enthusiastic visitors and the users of chiemgausbeste.de!