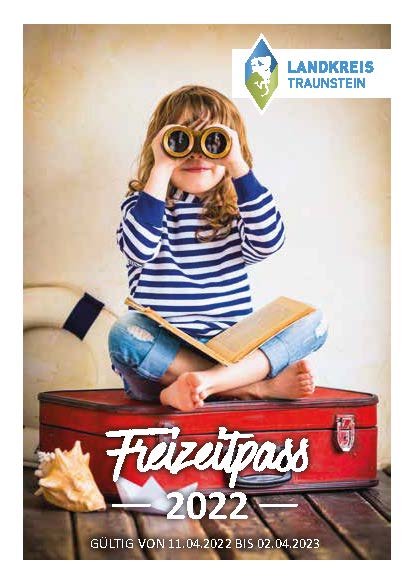 Fig.: Cover sheet Leisure Pass 2022, Traunstein District
Families take note: The Freizeitpass 2022 in the district of Traunstein is here, and for the first time DASMAXIMUM KunstGegenwart is also included!
From now on, you can get the leisure pass in your municipality and benefit from over 100 varied offers for families and children.
As a family (2 adults with children under 18) you get a reduced entrance fee of 8€ instead of 12€ at the museum DASMAXIMUM with the leisure pass.
The leisure pass is available at the town halls and tourist information offices in the district of Traunstein and at the district administration office for €3. It is valid from 11.04.2022 and is aimed at children and young people between the ages of 6 and 18 and their families.