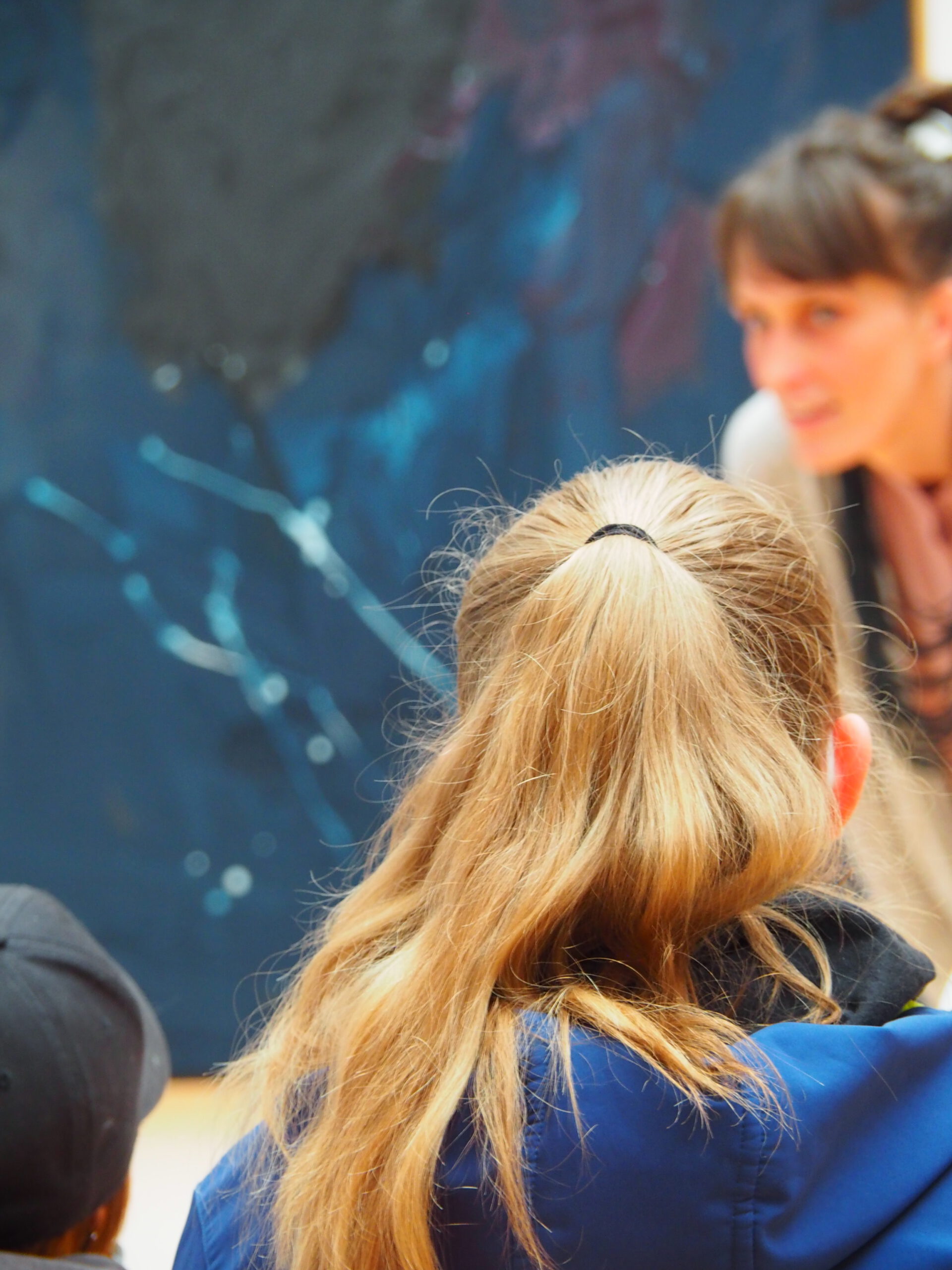 Fig.: Children in front of Georg Baselitz's painting Schwerer Weißler Ardzad, 2013 © Georg Baselitz, Photo: DASMAXIMUM
On Saturday, the 21 May at 3 pm the next KunstBegegnung for children will take place at the museum DASMAXIMUM. This time the focus is on the German artist Georg Baselitz. Together with a museum employee, the children will explore the question of why his world is upside down and marvel at how many colors a face can consist of. We also get to know the giant "Frau Ultramarin" better and try to find out what she wants to tell us.
The KunstBegegnung for children aims to facilitate a free and informal encounter with contemporary art. The focus is on observing, trying out and discovering.
The offer lasts about one hour and is aimed at children aged approx. 8-12 years. Interested parents and their children can register on the day of the event directly at the ticket office or in advance by e-mail. Mail@dasmaximum.com or telephone 08669/1203713. The number of participants is limited. The offer is free of charge.