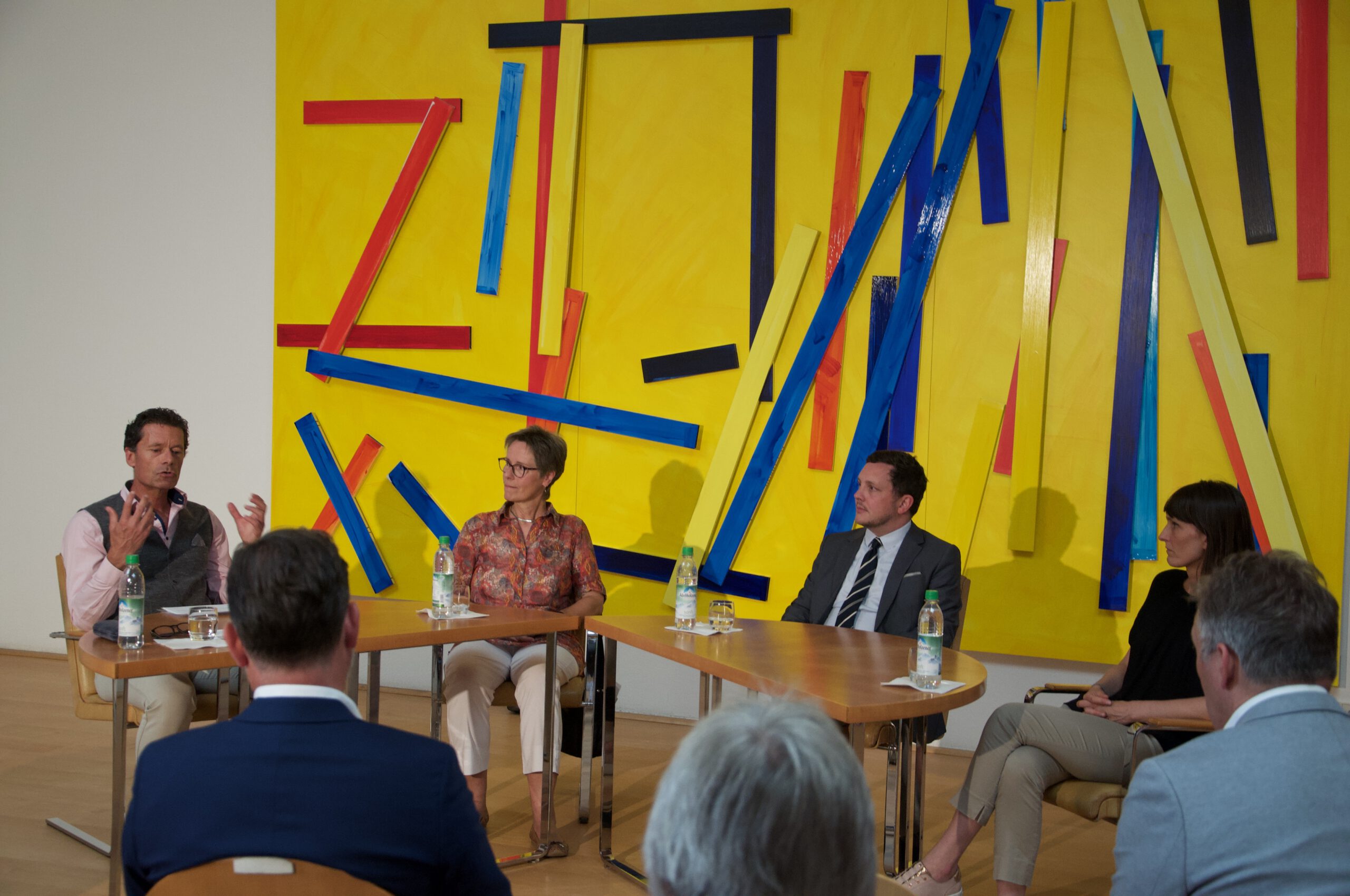 Fig: Participants in the discussion in the Imi Knoebel Hall, © VG Bild-Kunst, Bonn, Photos: DASMAXIMUM

First Mayor Hans-Peter Dangschat described DASMAXIMUM as a "stroke of luck" during the panel discussion last Monday on the topic of the museum's importance for the city of Traunreut and the district of Traunstein. Above all, numerous social institutions and educational venues in the city benefited from the museum's project work. Together with the city's cultural and event centre, the k1, Traunreut has now developed into the place for modern and contemporary culture between Munich and Salzburg, Dr. Maria Schindelegger, director of the museum, emphasised.
Dr. Birgit Löffler, cultural advisor of the Traunstein district, also emphasised the importance of culture as a location factor for both tourism and the economy, whereby the panel agreed that DASMAXIMUM functions above all as a soothing "haven of peace", a place for an intensive and concentrated experience of art. José Hazañas, first chairman of the Circle of Friends and initiator of the series of talks, emphasised at the end that DASMAXIMUM should be made a beacon in the region for many more people to experience.
After the successful start of the discussion series, the next event is planned for the autumn.
See also the RFO contribution to the event: https://www.rfo.de/mediathek/video/das-maximum-und-traunreut/