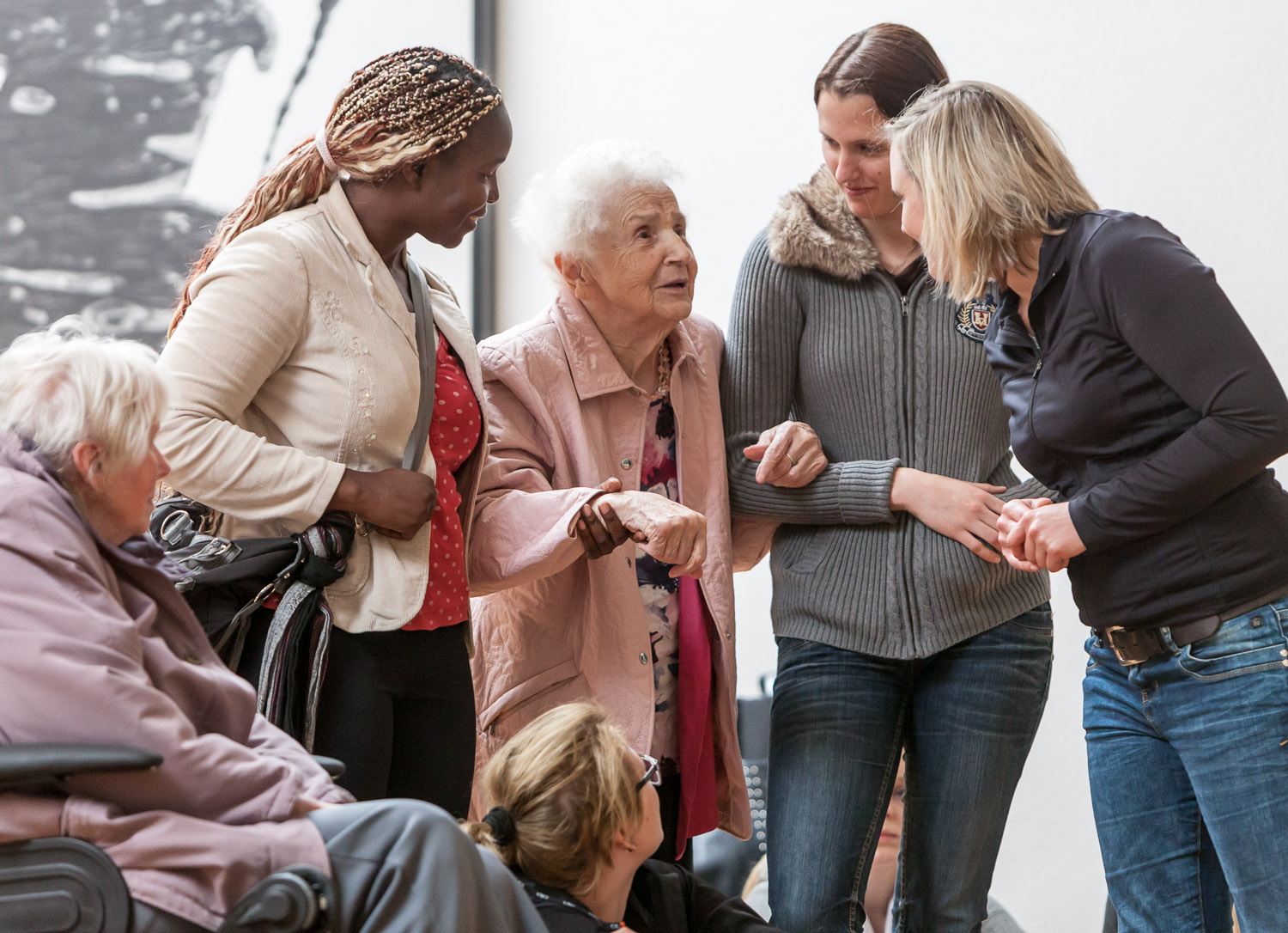 Fig: Participants:inside with Pauline Füg and Henrikje Stanze, photo: Franz Kimmel

From July 18 to 22, the successful stage poets, graduate psychologists and educators Pauline Füg and Henrikje Stanze return to DASMAXIMUM with our joint lighthouse project Wort:Bilder.
In addition to the sessions that are already booked up early and are specifically aimed at groups of visitors from outside the museum, such as Lebenshilfe or Jugendsiedlung Traunreut, there will be an additional open date this year:
On Monday, July 18 at 14:00, teachers, special educators, art therapists and anyone else interested can attend a session.
We ask for registration under mail@dasmaximum.com. The contribution towards expenses is 10.00 euros (incl. admission).
The 8th edition of Wort:Bilder was made possible by the support of private sponsors from the Förder- und Freundeskreis DASMAXIMUM and the meine Volksbank Raiffeisenbank eG, who have supported the project for many years.