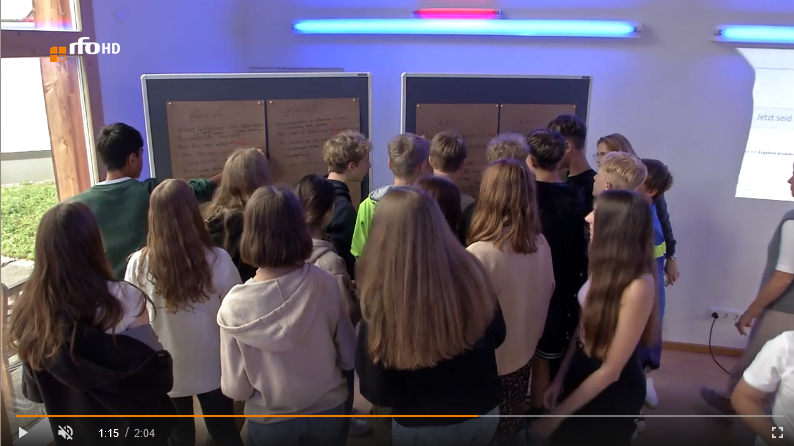 Film still from the RFO contribution to the ZukunftsAtelier with the students of the Hertzhaimer-Gymnasium.
On the occasion of the ZukunftsAtelier, the RFO visited us on July 8 and accompanied the 8th grade of the Hertzhaimer-Gymnaisum from Trostberg during the first module of the three-part workshop.
The exciting and valuable ideas of the students, as well as their impressions of the ZukunftsAtelier, can now be viewed in the RFO Media Library:
Click here for the RFO article ZukunftsAtelier
For more information about the ZukunftsAtelier and the resulting "Social Sculptures" please click here.