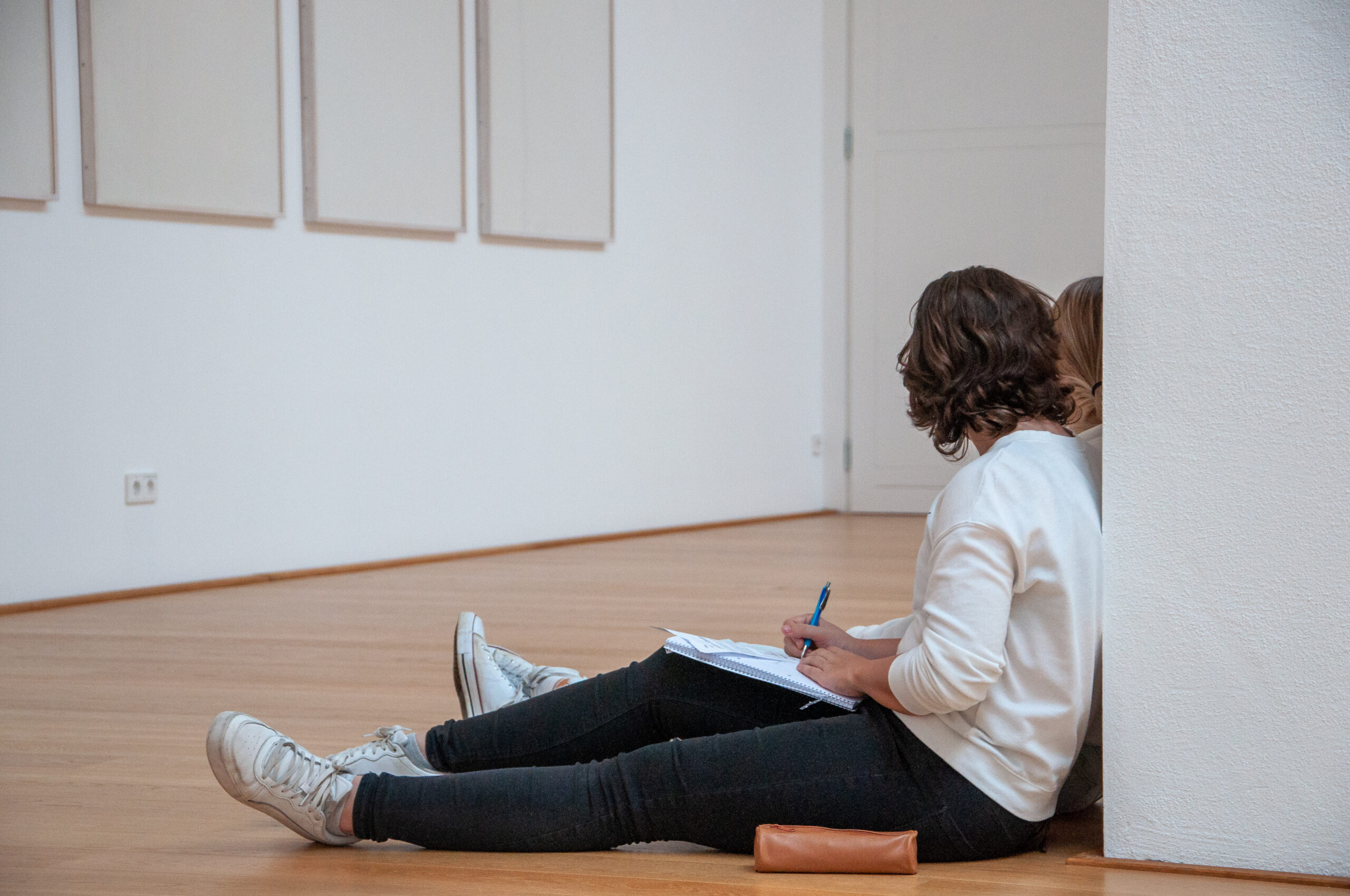 Visitors:inside in front of Walter De Maria, "The Large Landscapes", 1968, © Estate of Walter De Maria, photo DASMAXIMUM
Finally, it's starting again: The writing competition KunstWortKunst 2022 has begun.
After the long Corona break, a total of 79 students from nine high schools from the Altötting/Traunstein school cluster attended the kick-off event at the DASMAXIMUM museum on Wednesday, October 5. More than ever before!
At the beginning, stage poet and psychologist Pauline Füg gave an introductory workshop on creative writing. Afterwards, the students took the tools they had learned to explore the museum and its works on their own. For the coming weeks, the task will be to deal with one or more works from the collection in a literary way.
The winners of the writing competition will be honored at a closing event at the JHG Traunreut next spring. Selected texts will then be published in a volume, as is the case every year.
We are already looking forward to the results!