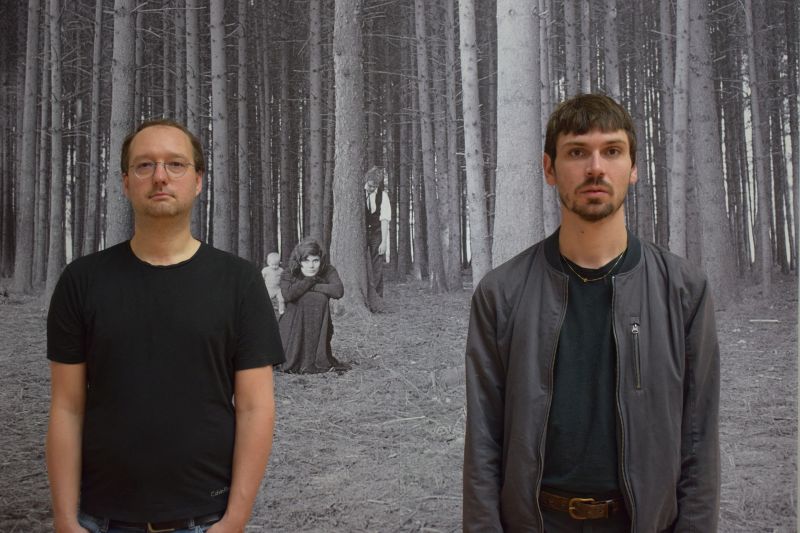 Photo: Christian Müller and Jonas Bolle in front of Heide Stolz, Untitled (from a series in the forest), 1963/2013, © Estate Heide Stolz, DASMAXIMUM, Traunreut
On the occasion of the exhibition "Du lebst nur keinmal. Uwe Lausen und Heide Stolz. An Artist Couple of the 1960s" at the Staatsgalerie Stuttgart, a podcast entitled "Die Warheit ist tot, die Wirklichkeit lebendig" (Truth is dead, reality is alive) is now available.
Christian Müller and Jonas Bolle from the Citizen.KANE.collective approach the artist Heide Stolz and the artist Uwe Lausen. Who has inspired whom in this relationship? What does success mean? A feature about the FRG in the 1960s, subversive actions in Stuttgart and life as a work of art. In addition to curator Selima Niggl and Dr. Christiane Lange, director of the Staatsgalerie Stuttgart, Dr. Birgit Löffler, director of the MAXIMUM, will also have her say.
The podcast of the exhibition is available at Spotify and Sound Cloud.