23.11.2016
OAK PLANTING IN HONOR OF JOSEPH BEUYS
WILHELM LÖHE CENTRE , DIAKONISCHES WERK
On November 23, there was a joint planting campaign of three important social institutions in Traunreut: Jugendsiedlung, Lebenshilfe and Wilhelm-Löhe-Centre. The tree planting was accompanied by Johannes Stüttgen. As a master student, closest collaborator and artist colleague of Joseph Beuys, he conveys the meaning and the context of the planting in a particularly vivid way. At 2 p.m. in the auditorium of the Jugendsiedlung, he spoke about tree planting as a sign of a new idea of the future. Afterwards, the planting partners moved on to the Wilhelm Löhe Centre, where a prominent spot in the green area in front of the residential home had been chosen for the planting. The relatively small oak grew particularly well due to its young age and already impressed with its lush greenery the following year.
PARTICIPANTS
Tree sponsor: Wilhelm-Löhe-Centre of Diakonischen Werk Traunsteins e.V.
Initiator: Margarete Winnichner, 2nd board member, deputy management, and Georg Mehler, Friends of DASMAXIMUM
Planting: Jugendsiedlung Traunreut, Gardening and Landscaping Gardening under the direction of Olaf Werthner
Tree: Oak
Basalt stele: Landsburg Quarry, donated by the Foundation DASMAXIMUM
A project of the DASMAXIMUM foundation with the city of Traunreut.
PHOTOS OF THE OAK PLANTING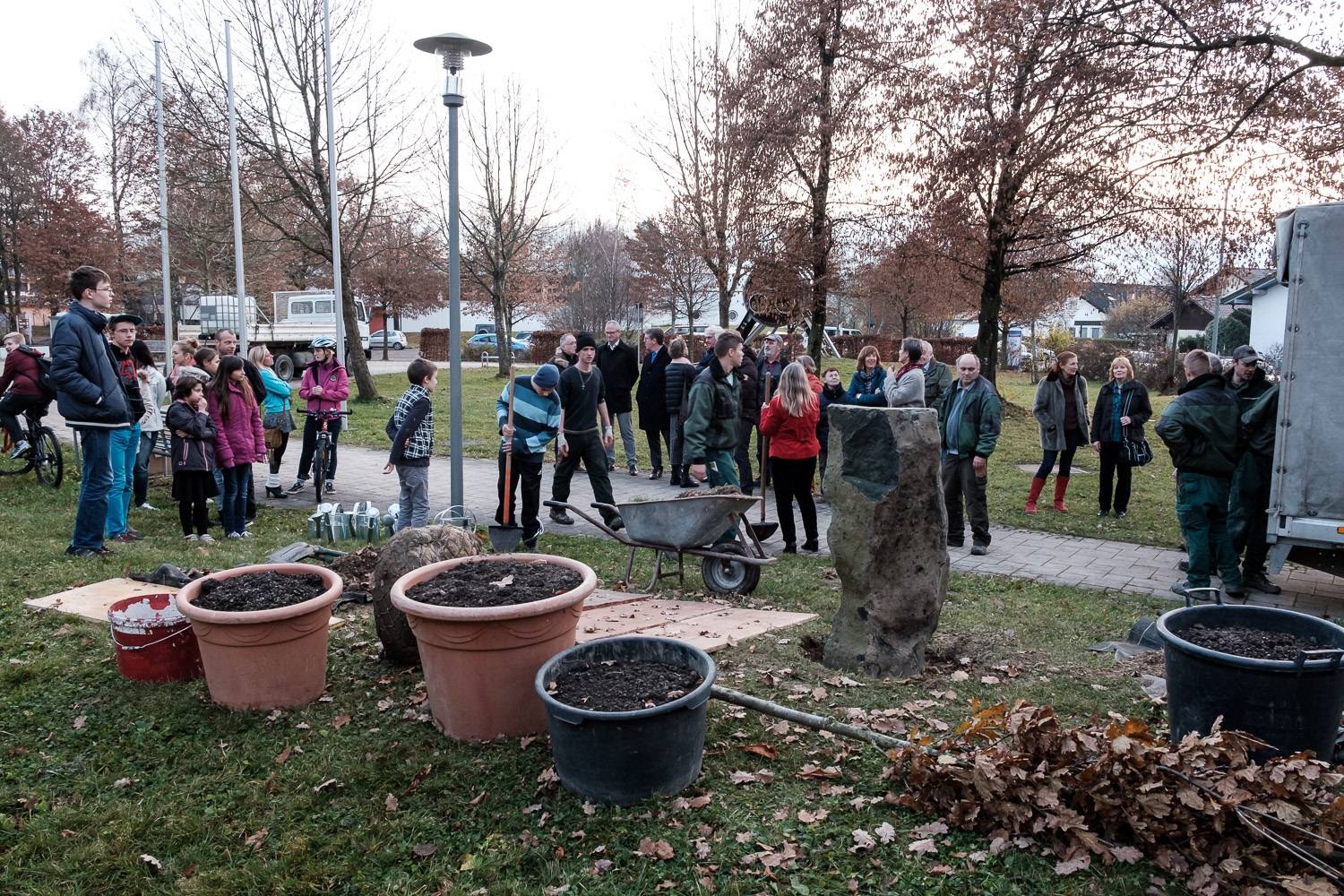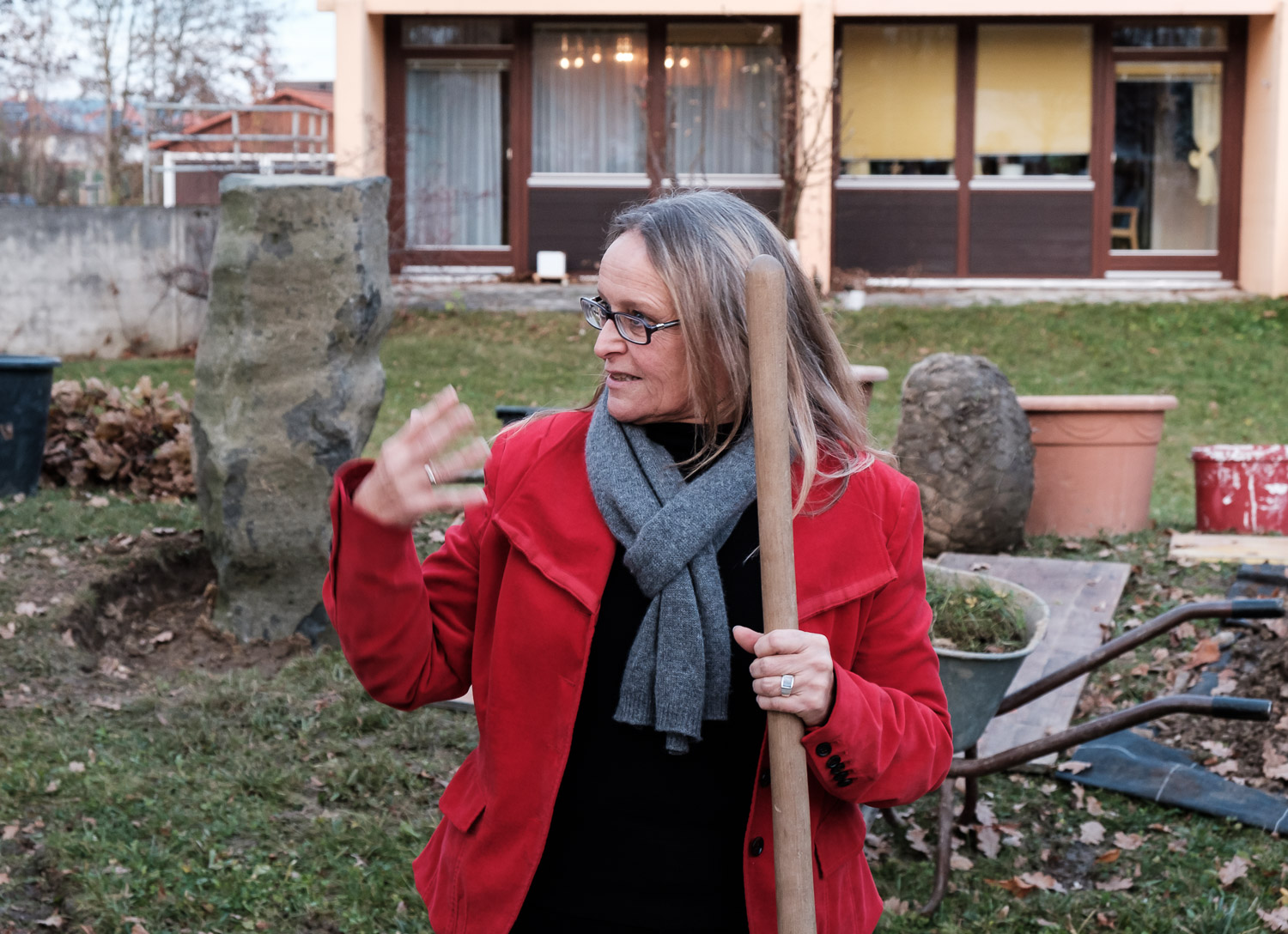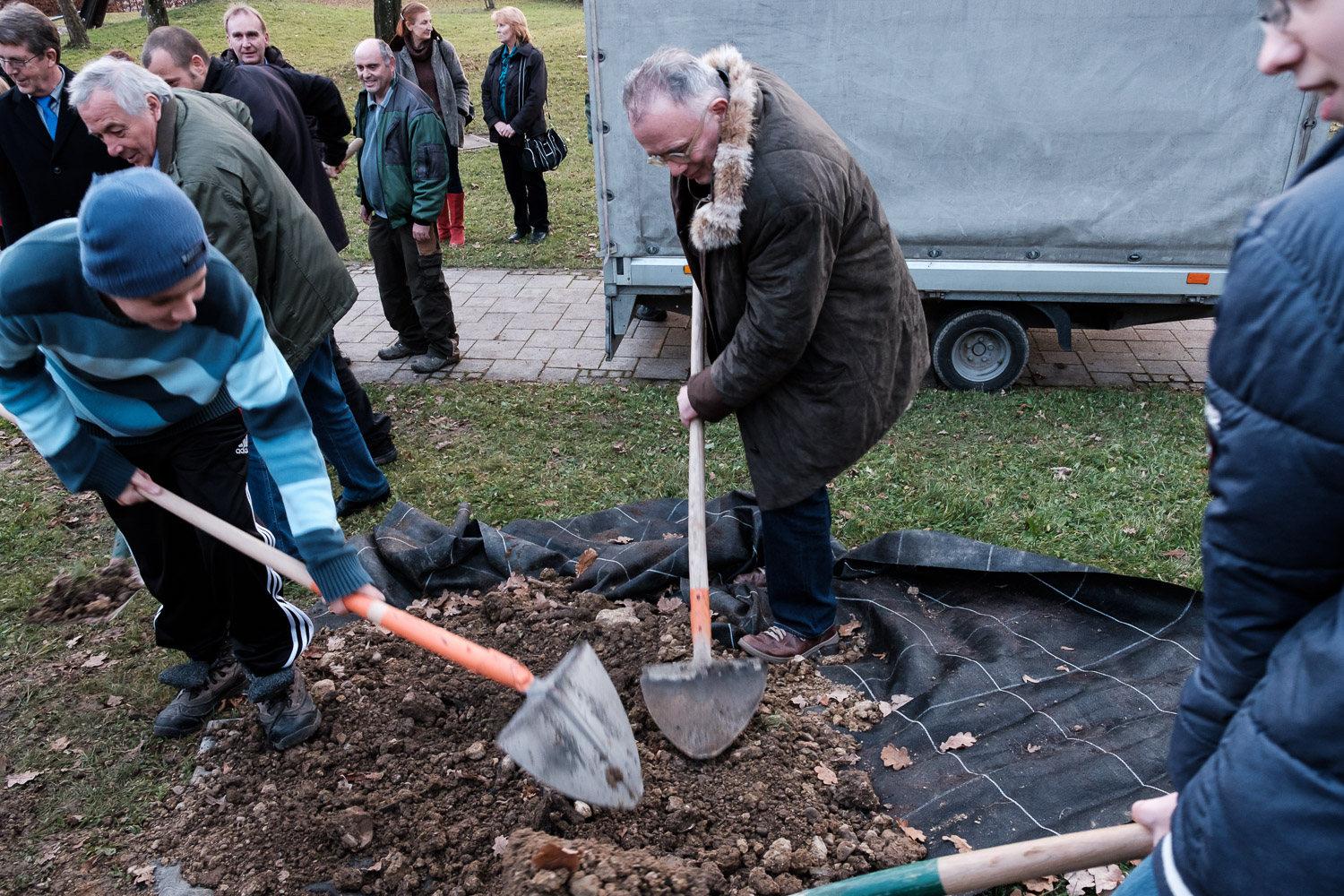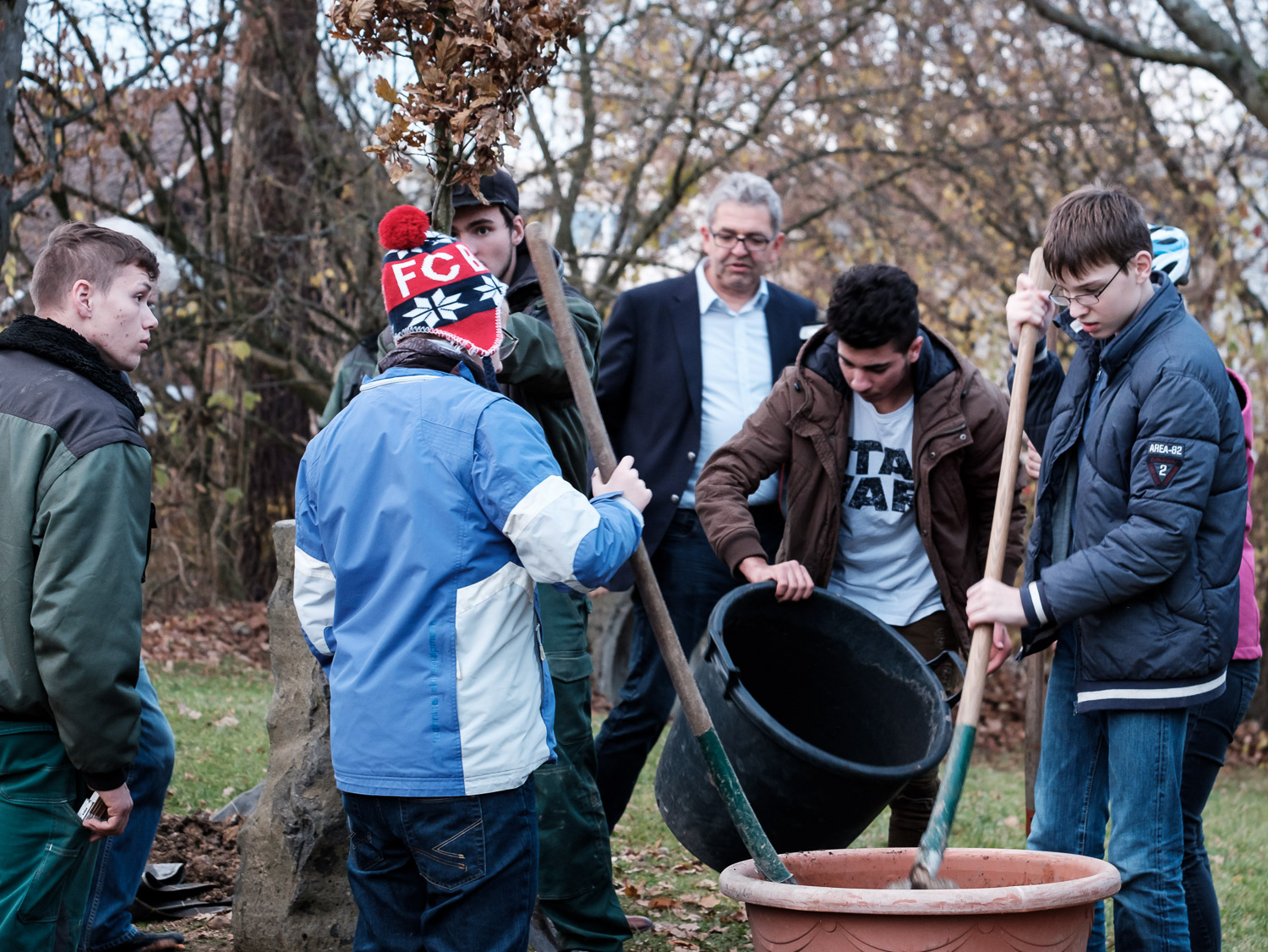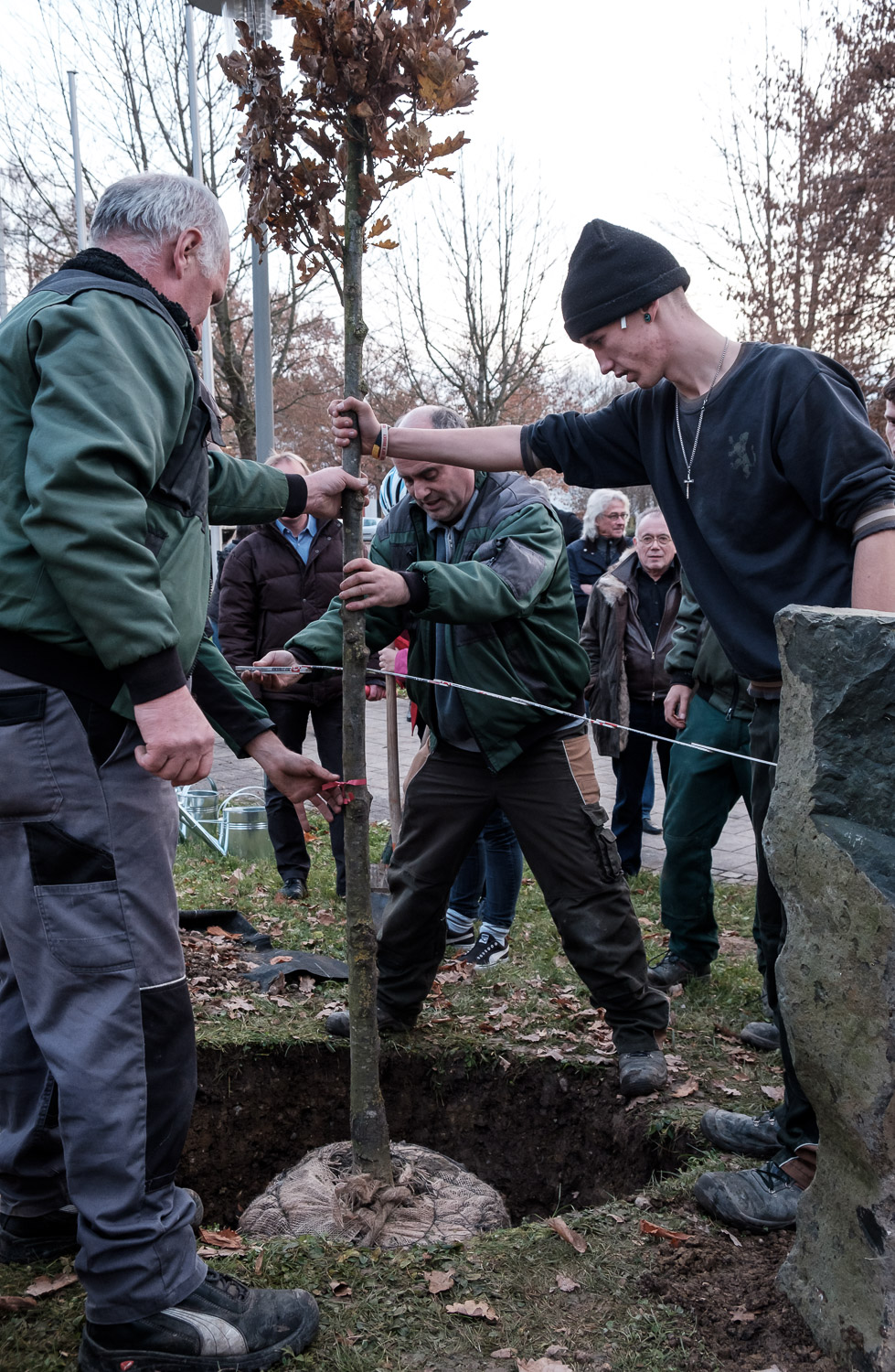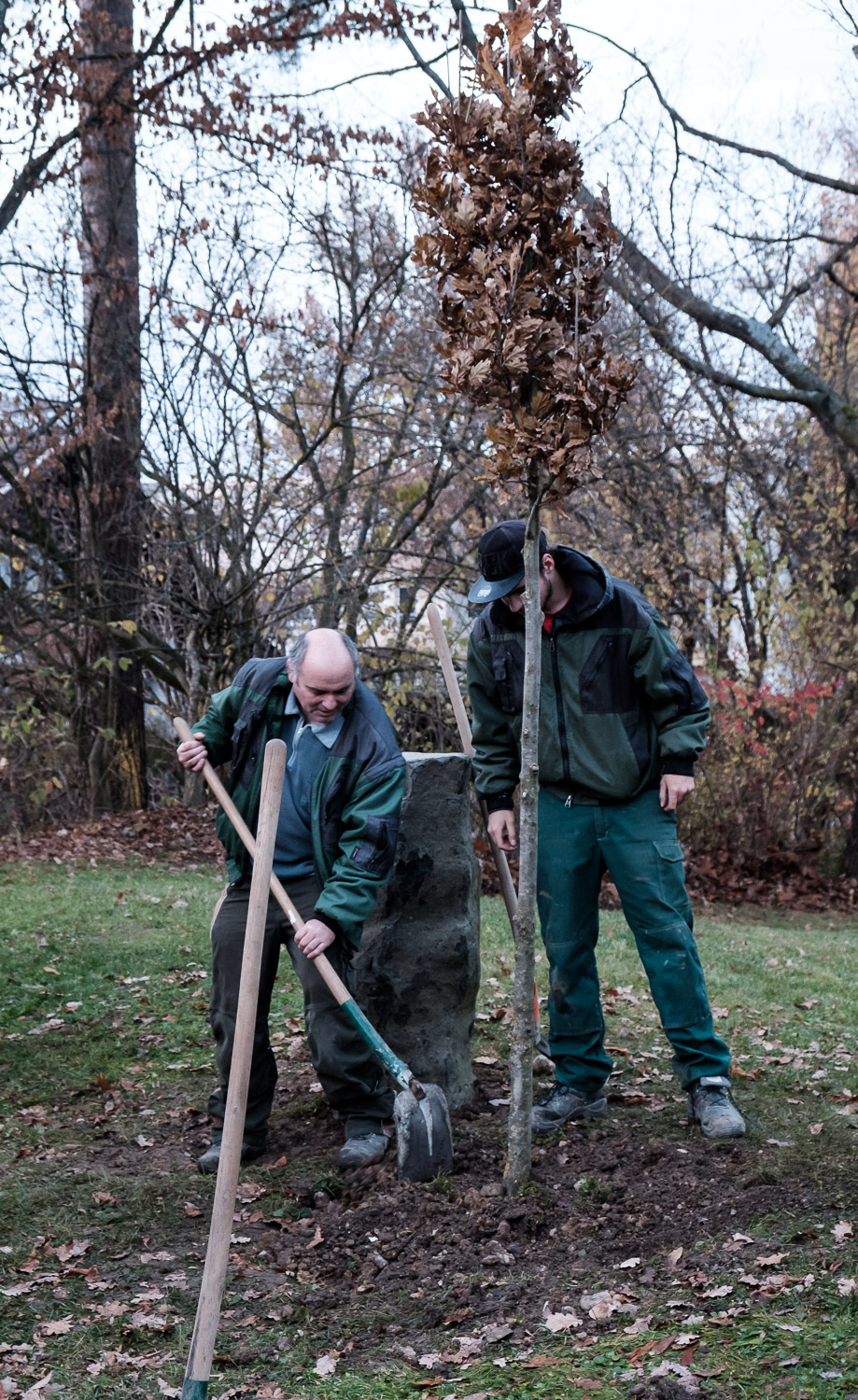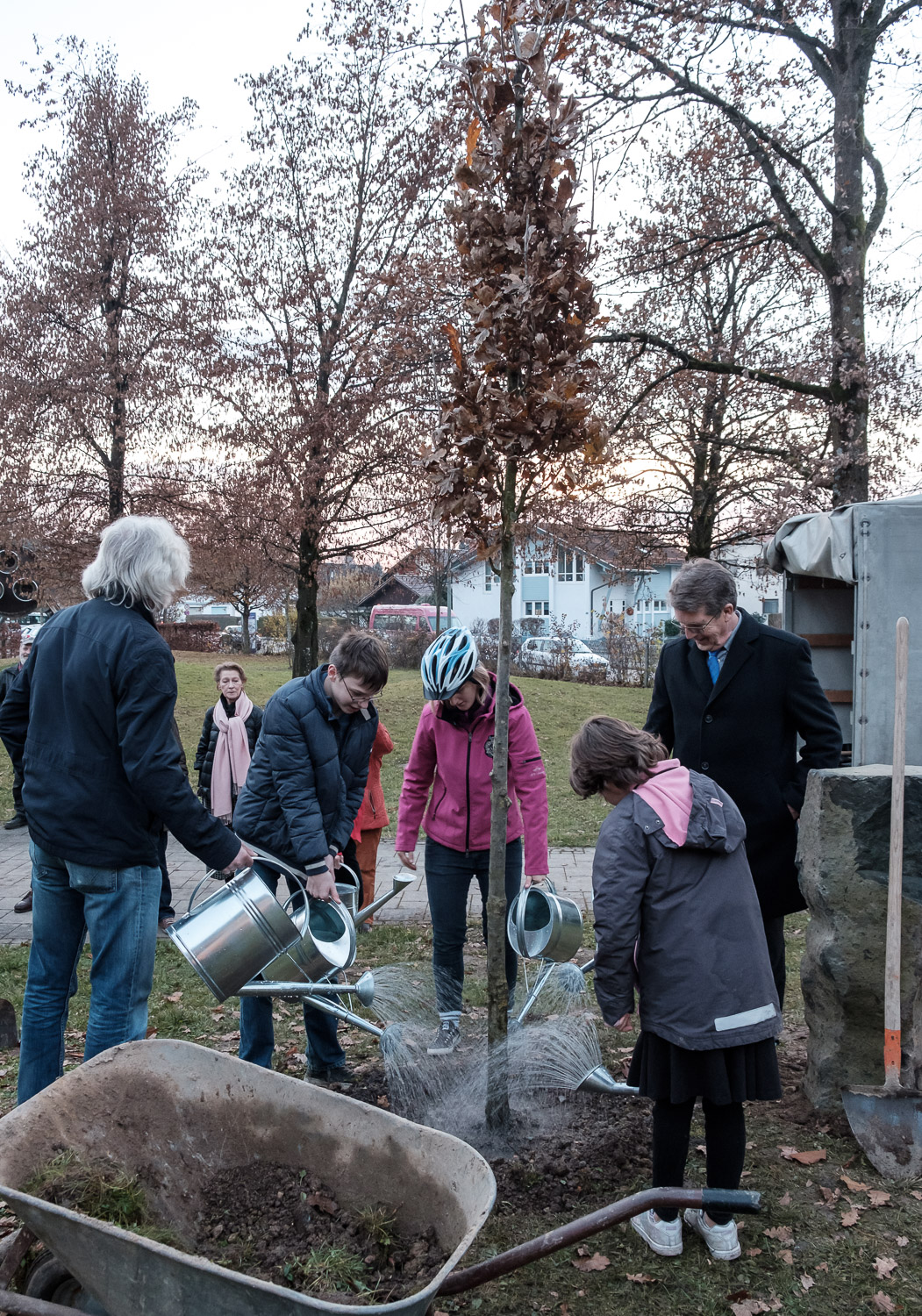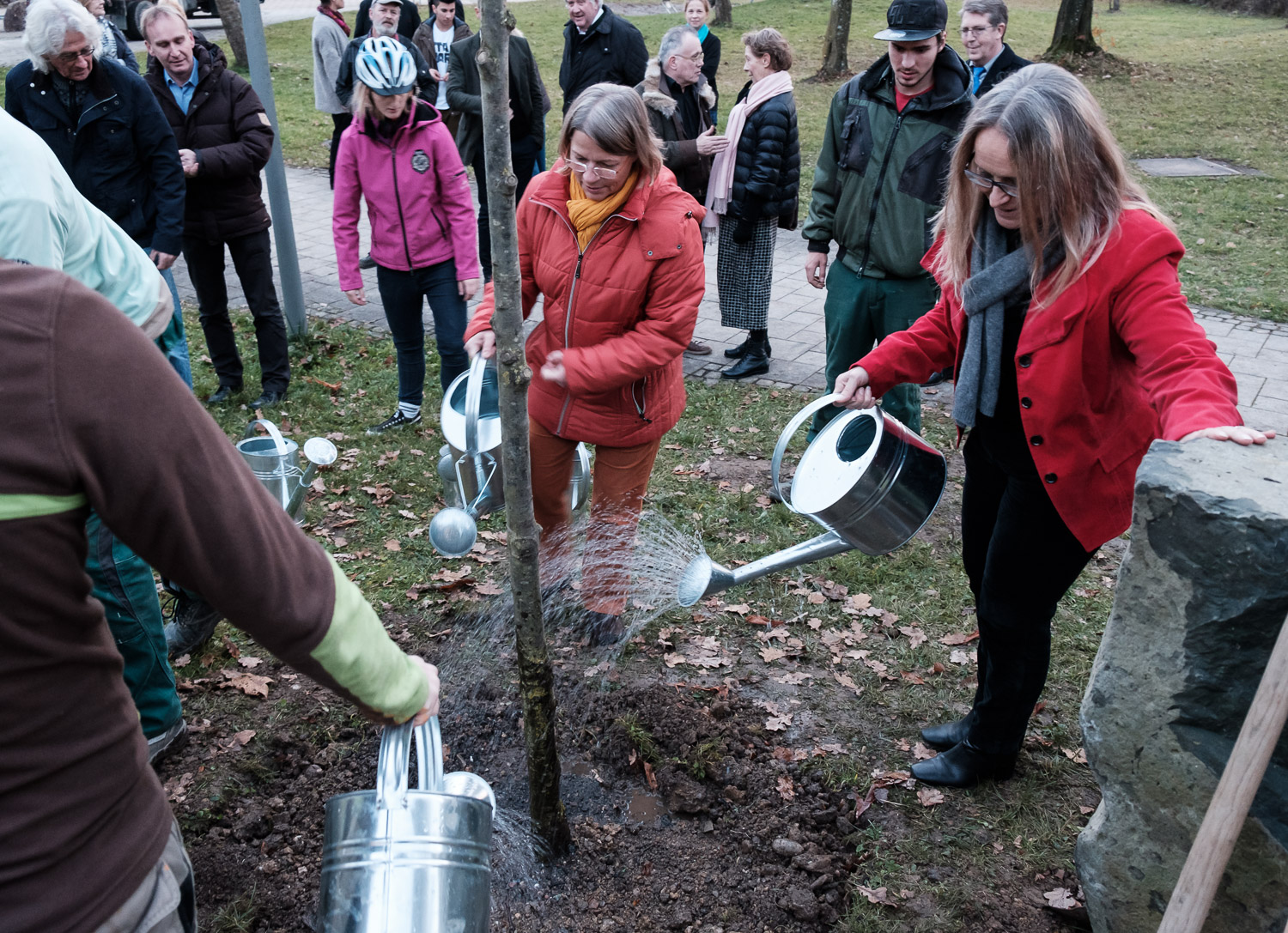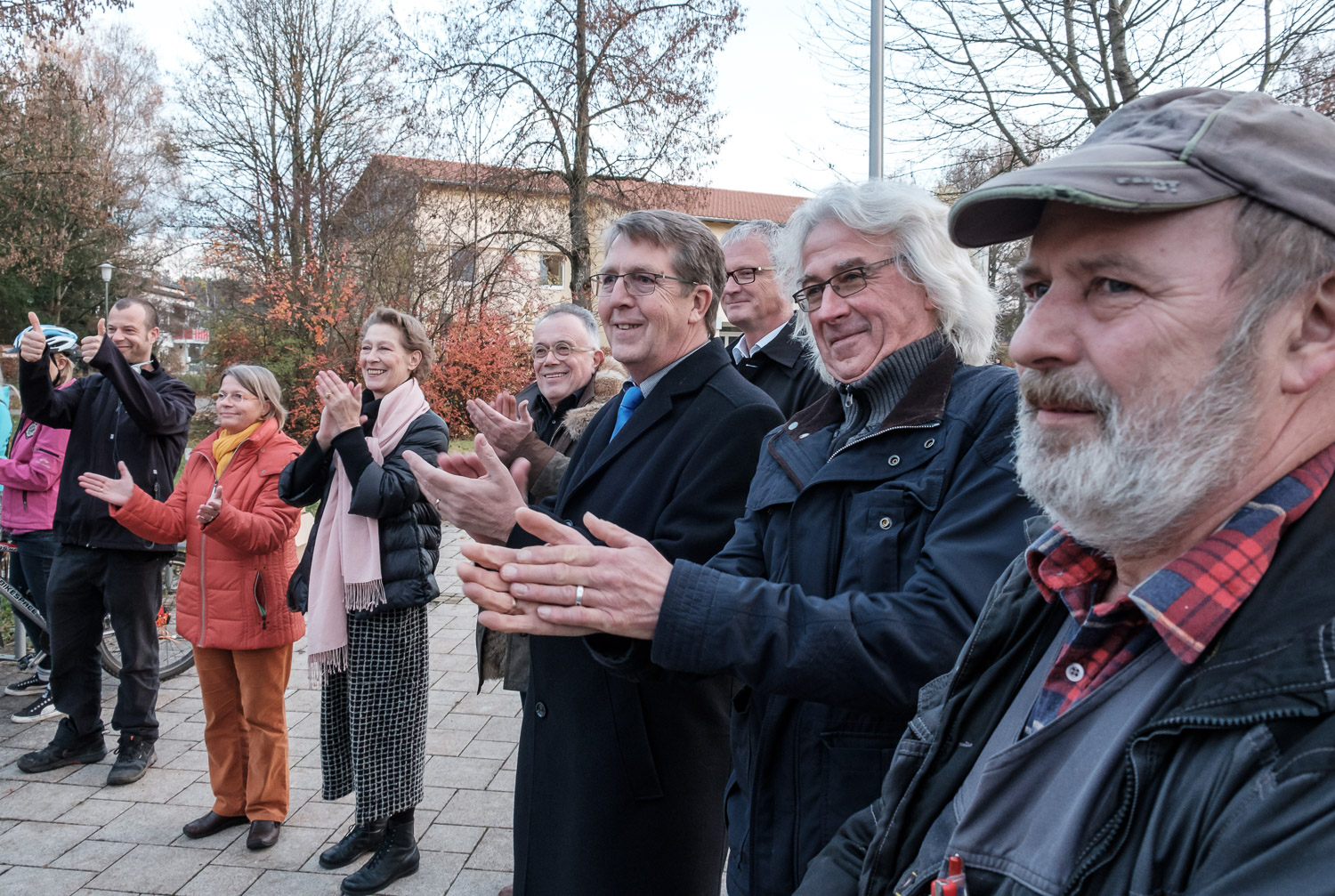 Fig.: 1.row: Margarete Winnichner, 2nd board member and deputy manager Diakonie Traunstein speaks introductory words to those present.
2. row: Children and young people from the residence help Johannes Stüttgen, master student and close collaborator of Joseph Beuys, to fill in the excavation for the basalt stele. Gardeners of the Jugendsiedlung under the direction of Olaf Werthner (center) place the tree. Children from the residential home water the newly planted tree with Ulrich Genghammer, headmaster of the Jugendsieldung (left) and Klaus Ritter, First Mayor of Traunreut (right).
3. row: Ksenija Protic, employee DASMAXIMUM, Johannes Stüttgen, Mayor Klaus Ritter and Ulrich Genghammer are happy about the successful planting action.
Photos: Franz Kimmel, DASMAXIMUM