04.04.2022
OAK PLANTING IN HONOR OF JOSEPH BEUYS
FRIEDBERG, Wittelsbach Castle
...Imagine all the people
Livin' life in peace...
John Lennon's peace song gains renewed significance in the current situation, as does the social mission of the "Oak Planting in Honor of Joseph Beuys" project.
Thus, the planting action Friedberg last week was entirely in the spirit of peace. Not only the musical accompaniment, but also the speeches of the participants were an impressive reminder of the responsibility of each individual.
From now on, the basalt stele and the oak tree in the immediate vicinity of the Wittelsbach Castle in Friedberg will encourage people to become actively involved in society and to make positive changes.
We would like to thank the tree sponsors of the planting campaign for this special "oak planting in honor of Joseph Beuys": The city of Friedberg, represented by the first mayor Roland Eichmann, Wolfgang Grzabka and Gabriela Palm, as well as Frank Büschel (head of the culture department of the city of Friedberg) as initiator of the oak planting and STADTKULTUR e.V. as cooperation partner of the DASMAXIMUM foundation.
PARTICIPANTS
Tree sponsors: City of Friedberg and Wolfgang Grzabka
Initiator: Frank Büschel (City of Friedberg)
Planting: Friedberg construction depot
Tree: Turkey oak
Basalt stele: Dietrichsberg Quarry, Rhön
A cooperation project of the DASMAXIMUM Foundation with Stadtkultur-Netzwerk Bayerischer Städte e.V.
PHOTOS OF THE OAK PLANTING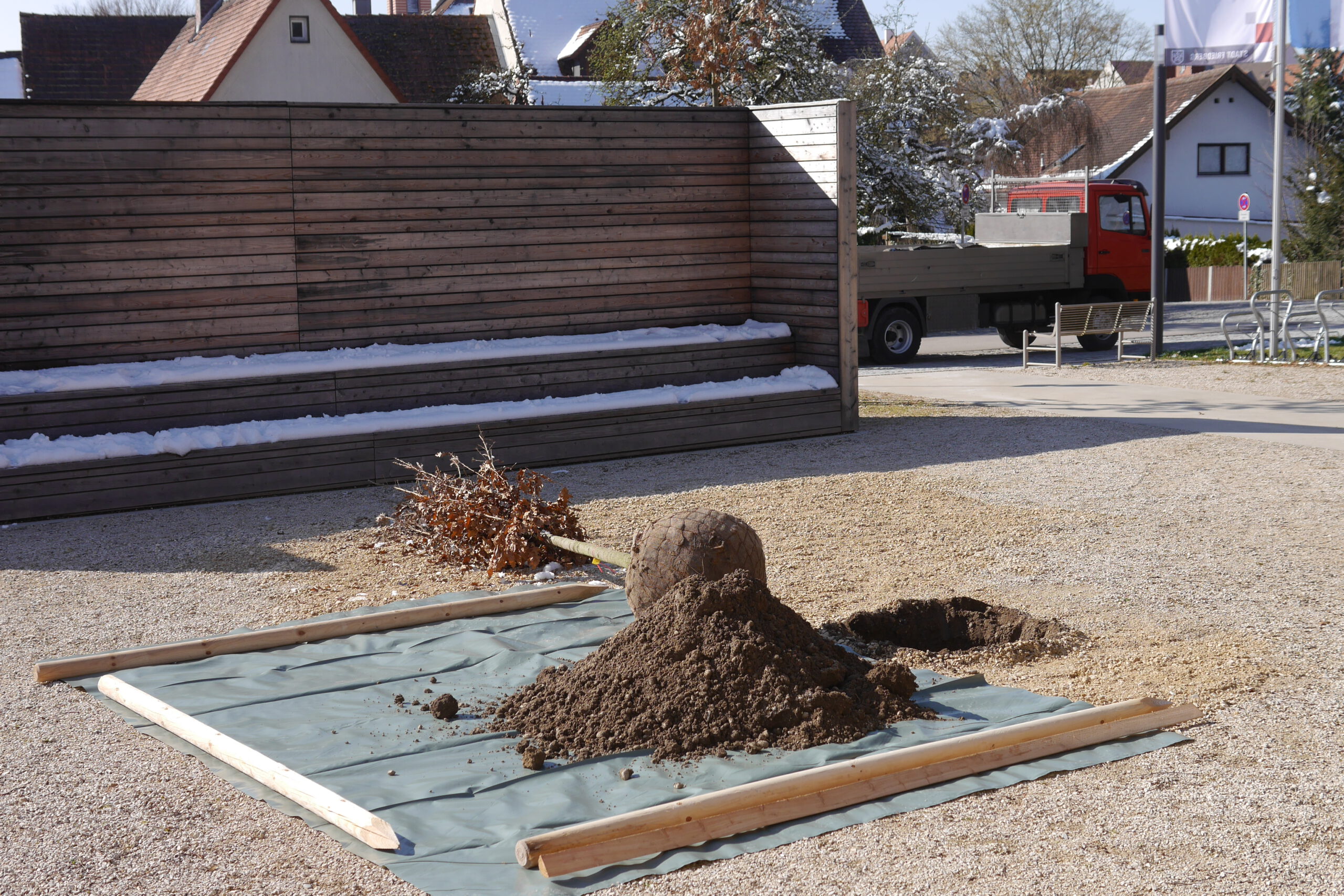 The oak tree is there and the stele hole is prepared.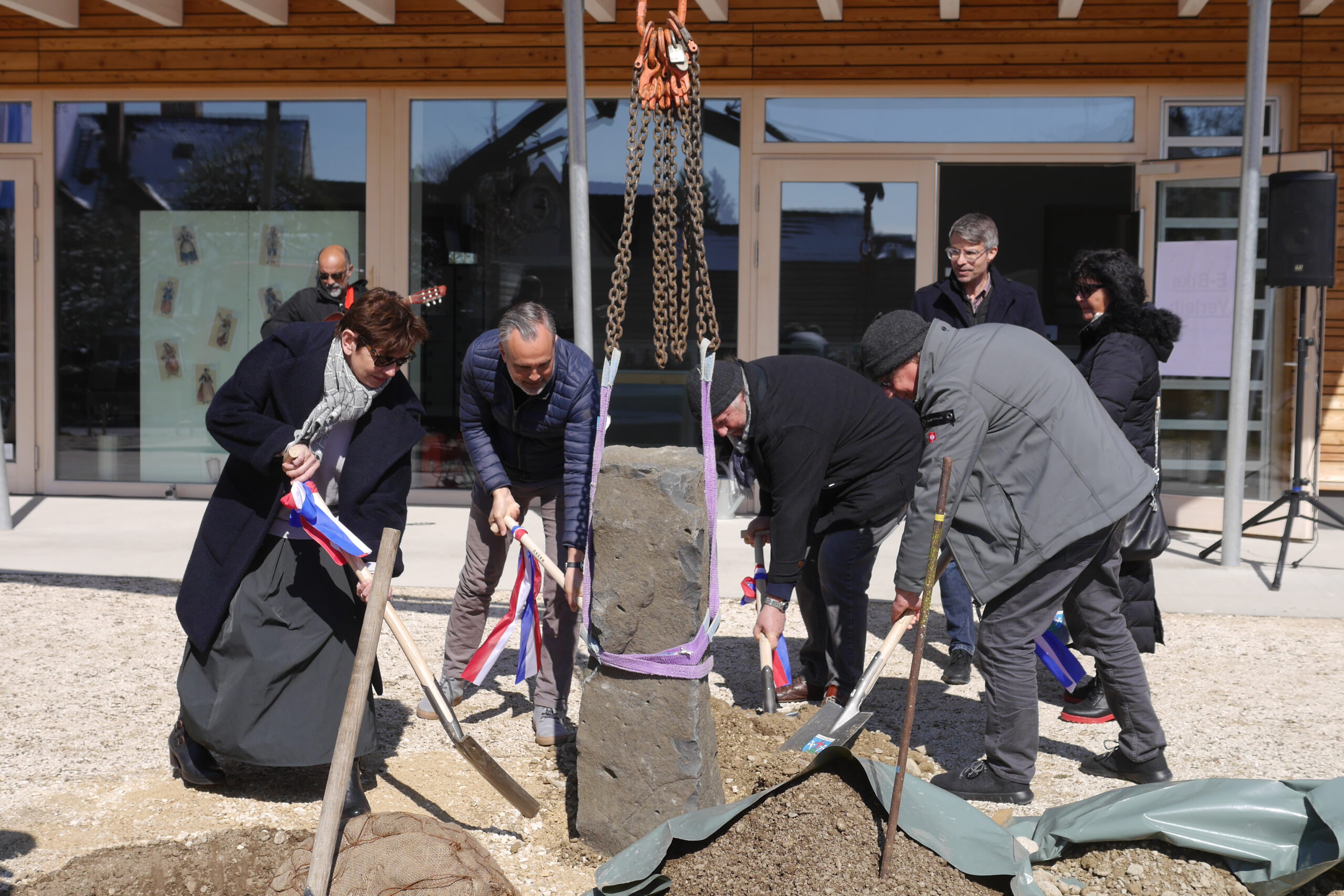 Together, the stele is brought into the vertical position and fastened.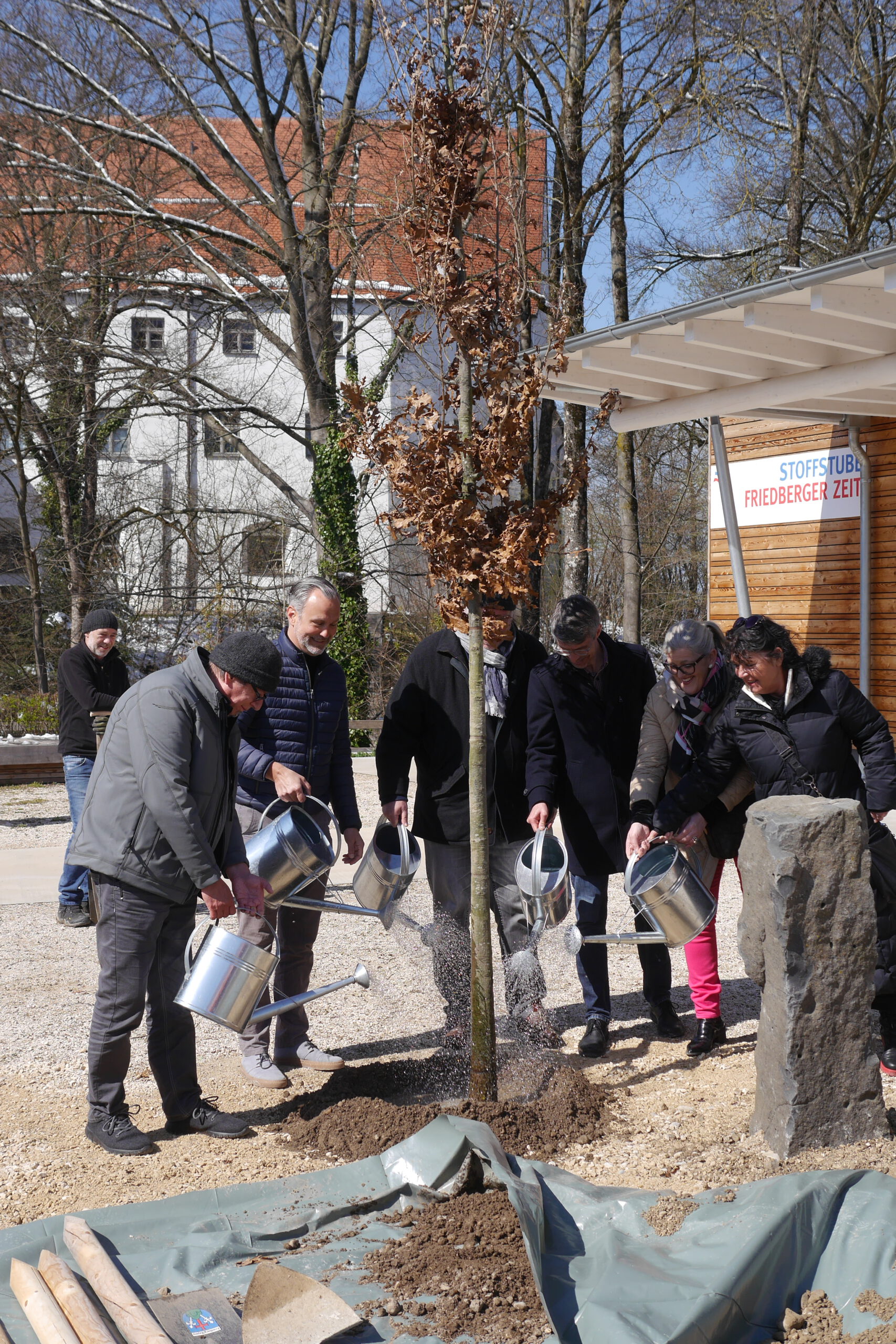 Now also stands the oak tree, which now needs to be watered.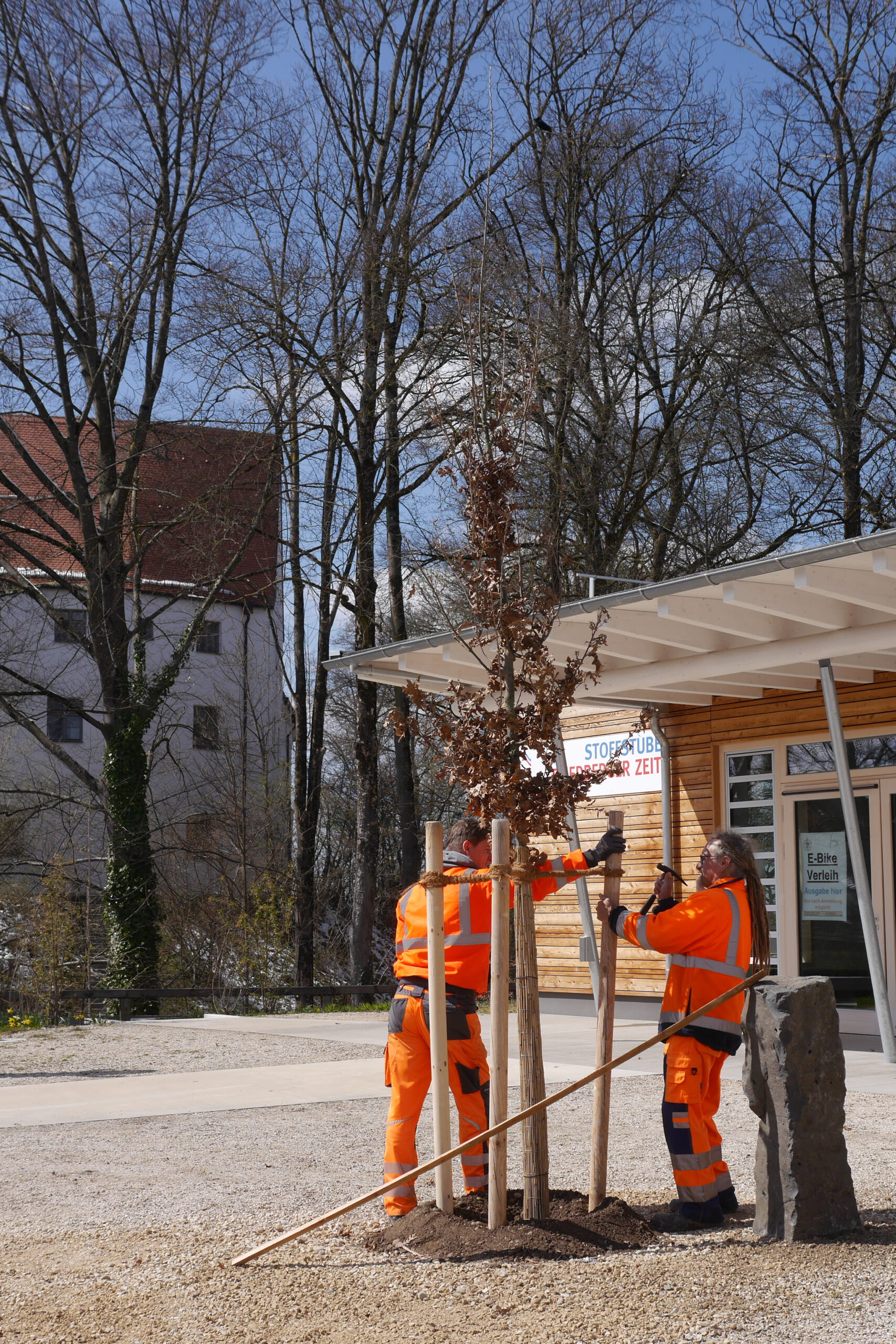 The planting stakes give stability to the young oak.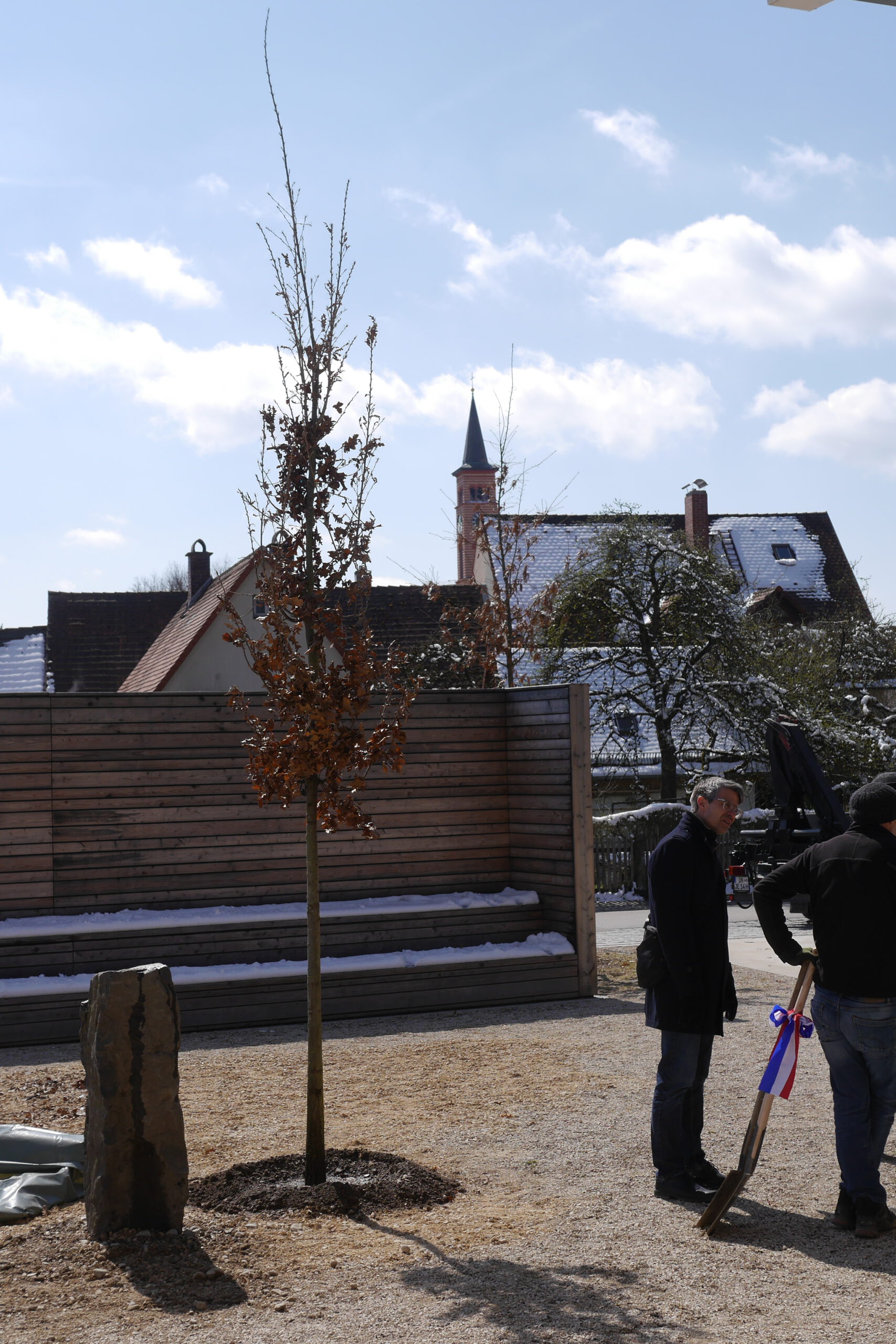 Now, oak and basalt in the immediate vicinity of the Wittelsbach Castle in Friedberg are a reminder of social togetherness and peace.