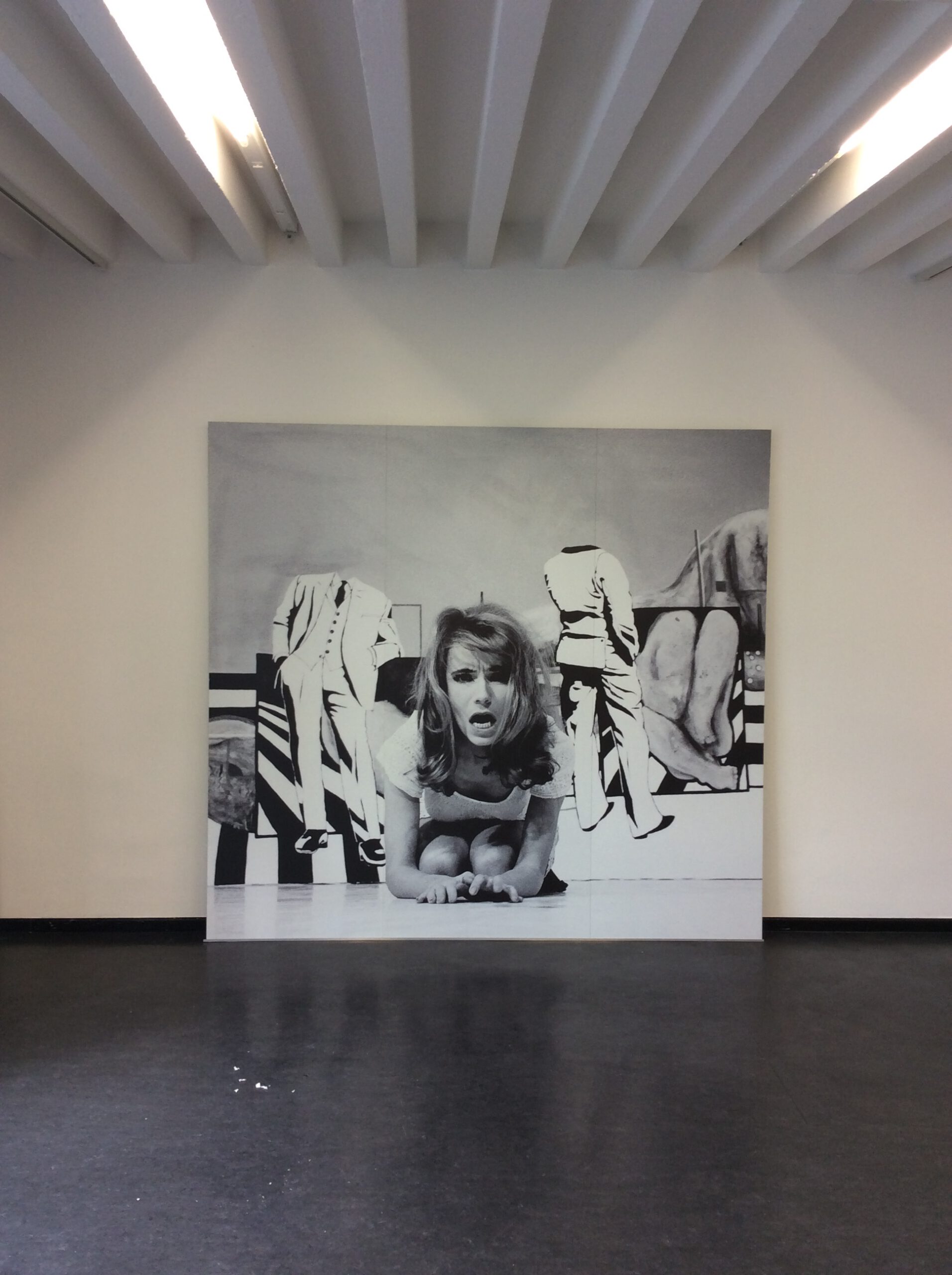 Exhibition view with "Untitled (Isolde Jovine in front of surveyor from Uwe Lausen), c. 1966, pigment print (posthumous), Photo: Lausen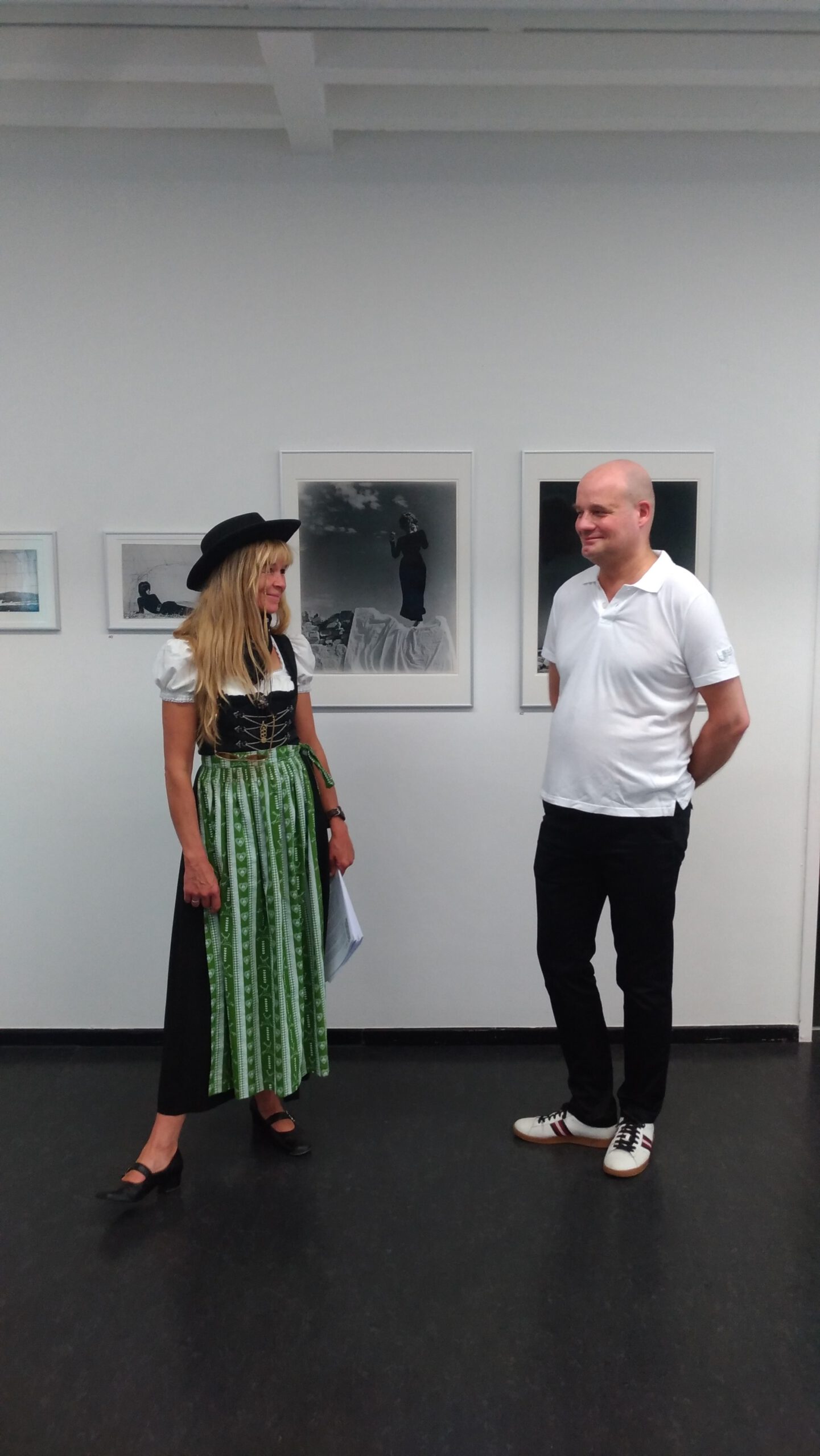 Jana Lausen (daughter of Heide Stolz) and Stefan-Maria Mittendorf (curator of the exhibition) before Vintage Prints.
Photo: Lausen
In the 1960s, Heide Stolz created a groundbreaking photographic oeuvre in the vicinity of the Munich avant-garde and the Galerie Heiner Friedrich, which - as with many artists of her generation - has only been rediscovered in recent years. In 2020 we can already look forward to the second exhibition of this artist. As part of the Darmstadt Days of Photography, the Kunsthalle Darmstadt in cooperation with the DASMAXIMUM Foundation is presenting an extensive exhibition of her work. "Heath Pride. Affären" was curated by Stefan-Maria Mittendorf and brings together a selection of 62 photographs, including images that are being made available to the public for the first time. With the exhibition 'Heide Stolz. Affaires', the Kunsthalle Darmstadt is making a further important contribution to making this impressive work accessible, which is still touching today and, with its modernity and enlightening force, has lost none of its relevance.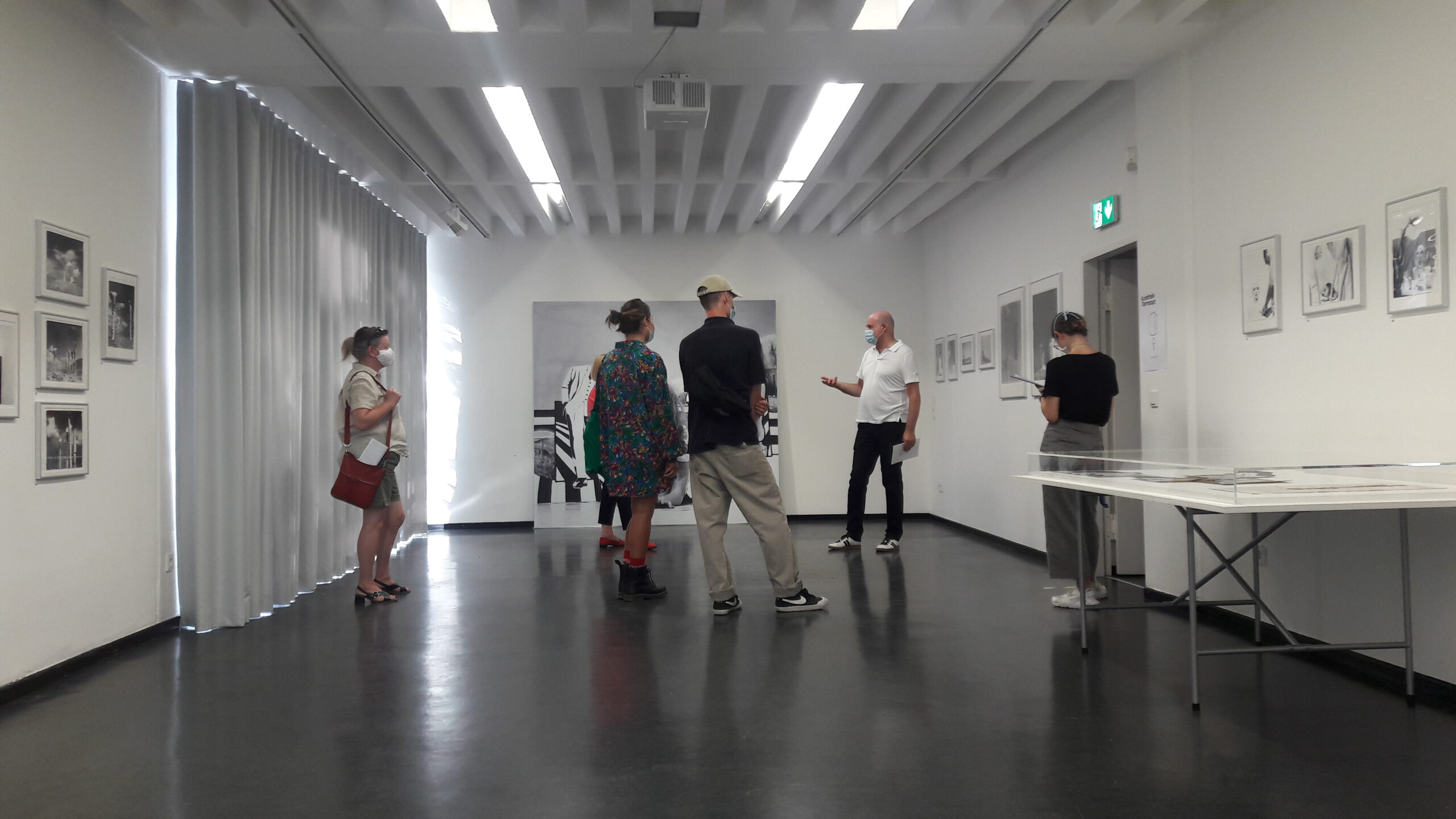 Exhibition view
Photo: Spoonbill
Two events will take place to accompany the exhibition:
Thu, 29.10.20, 19:30
Lecture Dr. Birgit Löffler
Heide Stolz and her estate at DASMAXIMU, Traunreut
Thu 12.11.2020, 19:30
Talk between Stefan-Maria Mittendorf and Magdalena Gerl, friend and model of Heide Stolz.
A booklet with texts by Birgit Löffler, Stefan-Maria Mittendorf and Maria Schindelegger will be published to accompany the exhibition.
You can find the press release with further information about the exhibition here.