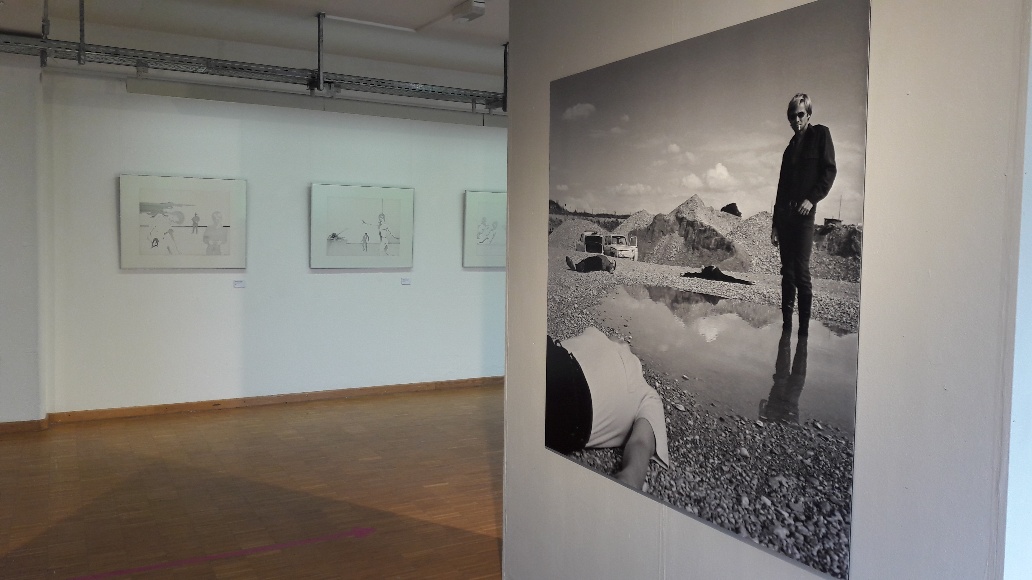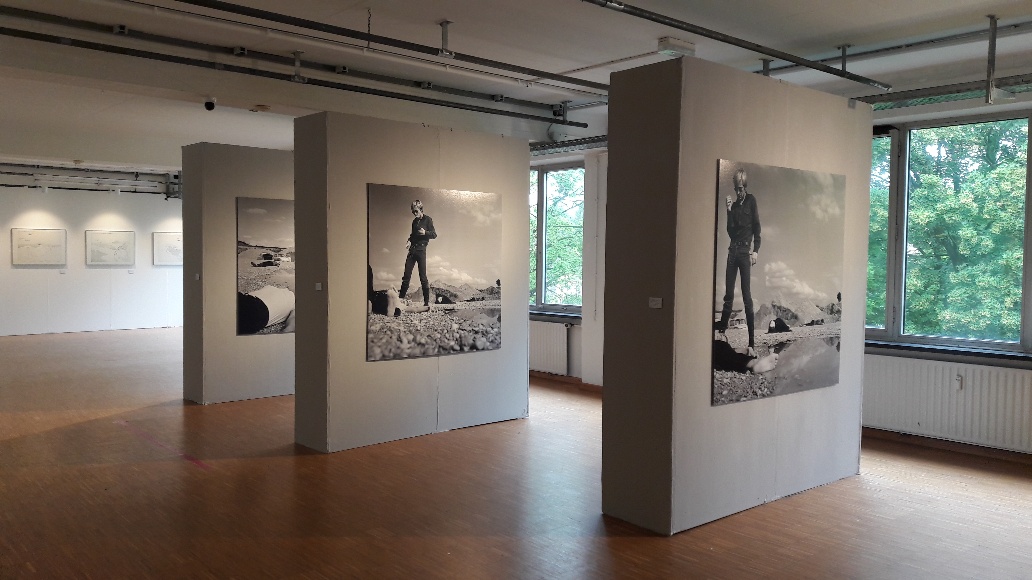 Exhibition view "Gottfried Peer Uberfeldt. Live Free or Die" with photographs by Heide Stolz, Pasinger Fabrik Munich
Photo: DASMAXIMUM
The Pasinger Fabrik surprises its visitors with a great discovery: curator Stefan Mittendorf presents an exhibition by Gottfried Peer Ueberfeldt. You may already know Ueberfeldt: as the protagonists in several photographs by Heide Stolz, whose estate we keep in the Museum DASMAXIMUM and have already made accessible in several exhibitions. Also in this exhibitionllung there are some photos of her from the MAXIMUM. The closeness to Uwe Lausen and his wife Heide Stolz becomes palpable in the concept of art.
The Süddeutsche Zeitung and Abendzeitung have already reported positively, and you can experience a tour of the exhibition with Stefan Mittendorf comfortably from the sofa, as well as the reading from Ueberfeldt's novel "Sommerhitze".
Further information about the exhibition on the website of the Pasinger Factory.
A video tour with curator Stefan-Maria Mittendorf through the exhibition can be found here.
You can read exhibition reviews in the Suedeutsche Zeitung and the Donaukurier here and here read up