28.10.2022
OAK PLANTING IN HONOR OF JOSEPH BEUYS
MOOSACH, OLD TRAIN STATION
PARTICIPANTS
Tree sponsors: Municipality of Moosach and Meta Theater, represented by Axel Tangerding
Initiator: Axel Tangerding, artistic director Meta Theater
Planting: Garden and Landscape Care, Norber Probul, Moosach
Tree: English oak
Basalt stele: Dietrichsberg Quarry, Rhön
A project of the DASMAXIMUM Foundation.
PHOTOS OF THE OAK PLANTING
The planting action begins with the setting of the basalt stele. Lothar Müller, Axel Tangerding and Kirsten Joas conduct.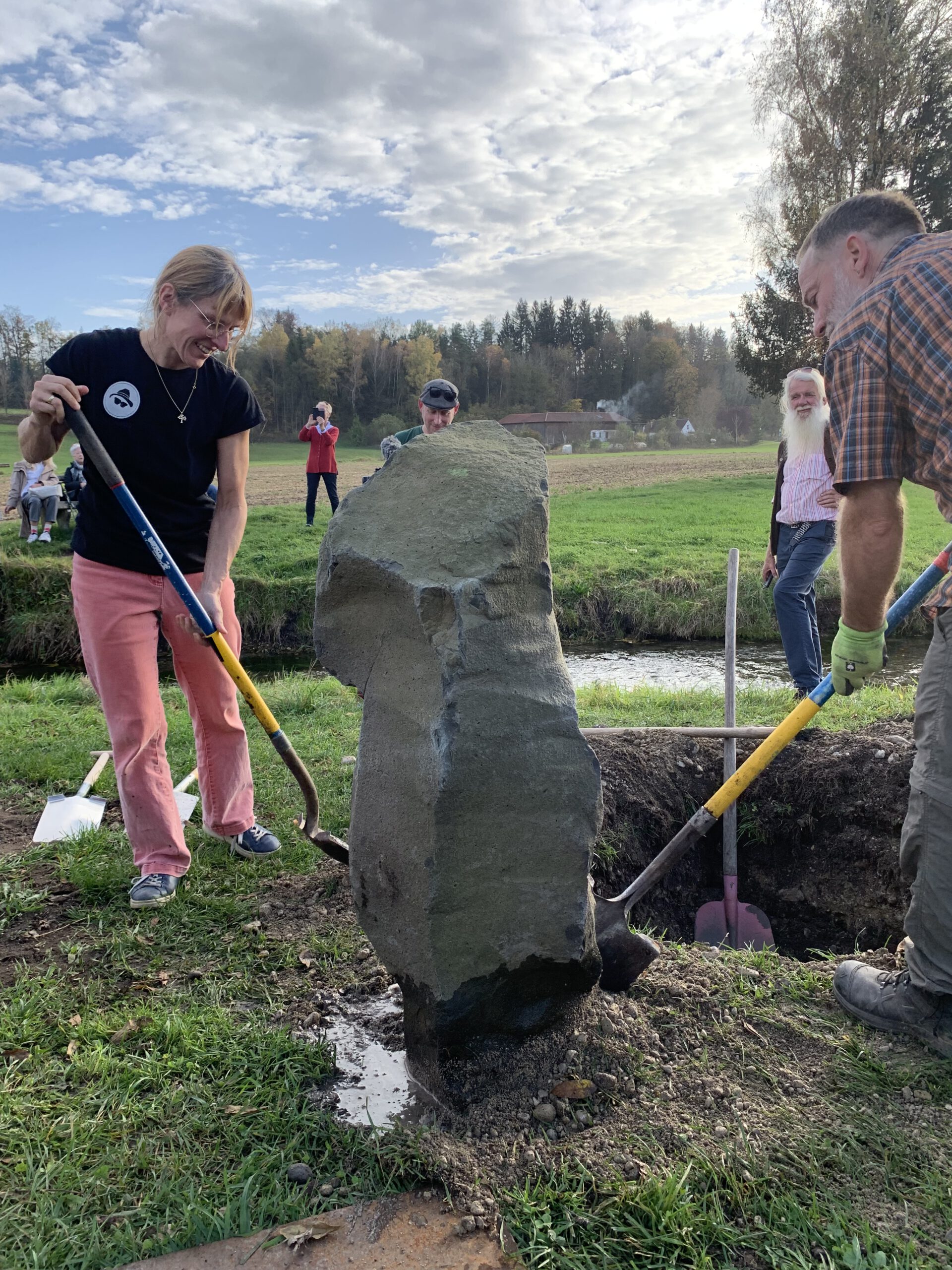 Once this is aligned, it is fixed in the ground. Here by Kirsten Joas and Norbert Probul.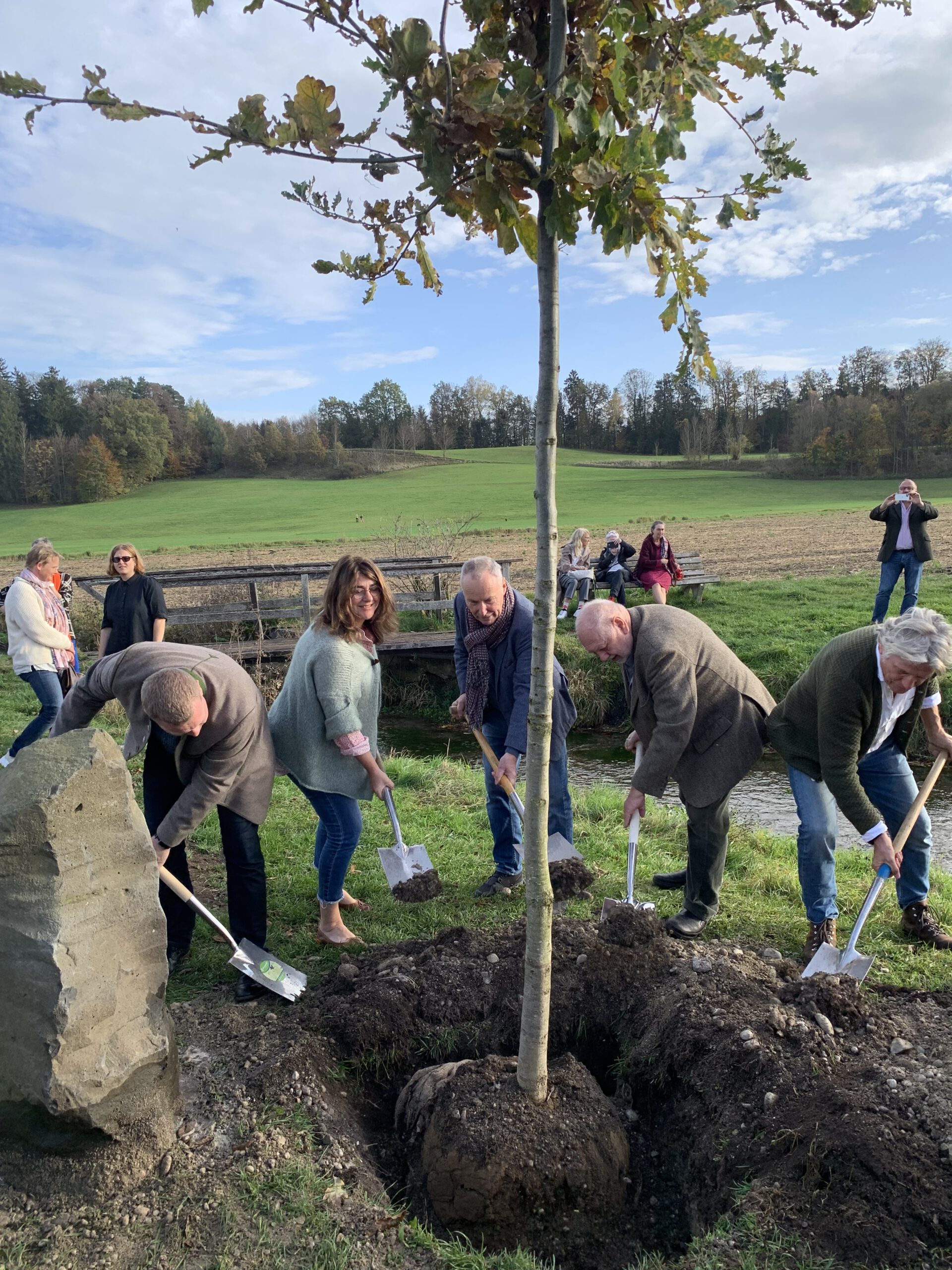 This is followed by The Oak, which is planted at a distance of exactly one meter from the stele. f.l.: Mayor Michael Eisenschmid, 3rd Mayor Andrea Hinterwaldner, Axel Tangerding and Wolfger Pöhlmann and Georg Schweisfurth.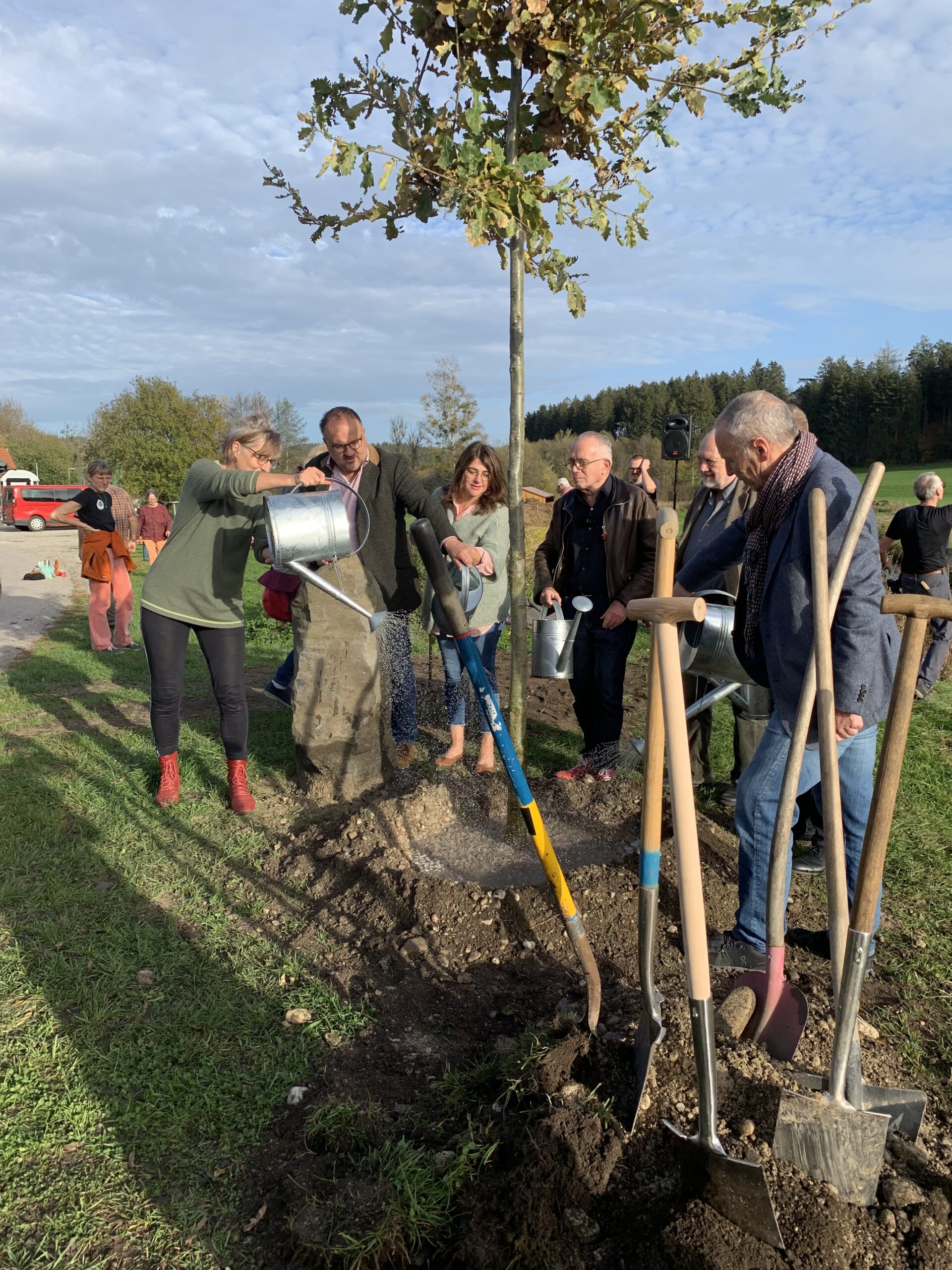 Now everything is well watered! f.l.: Kirsten Joas (in the background), Cornelia Melian, Robert Bauer (local council), Andrea Hinterwaldner (3rd mayor), Johannes Stüttgen, Wolfger Pöhlmann and Axel Tangerding.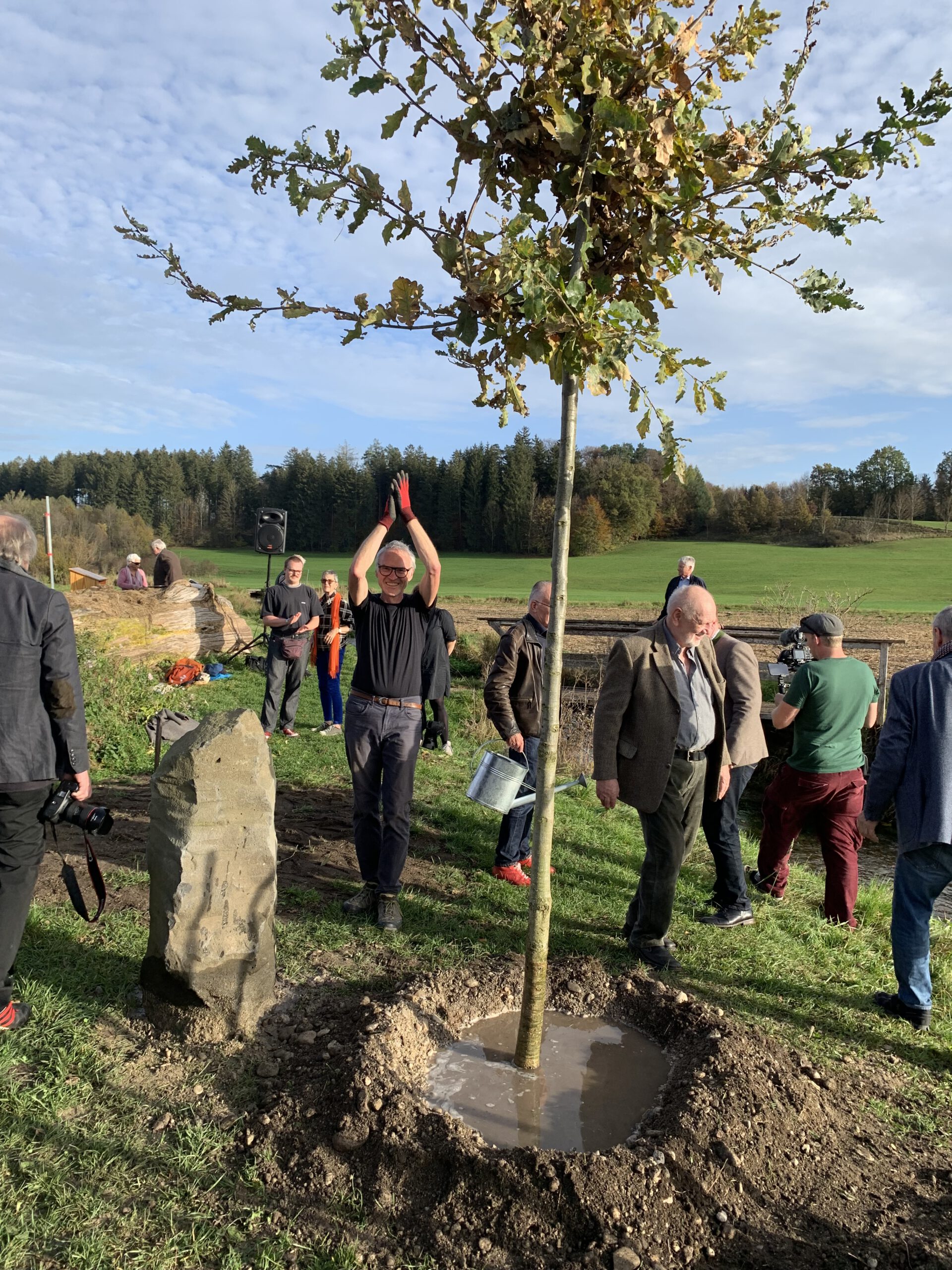 Oak and basalt are standing! In the background: Lothar Müller, Johannes Stüttgen and Wolfger Pöhlmann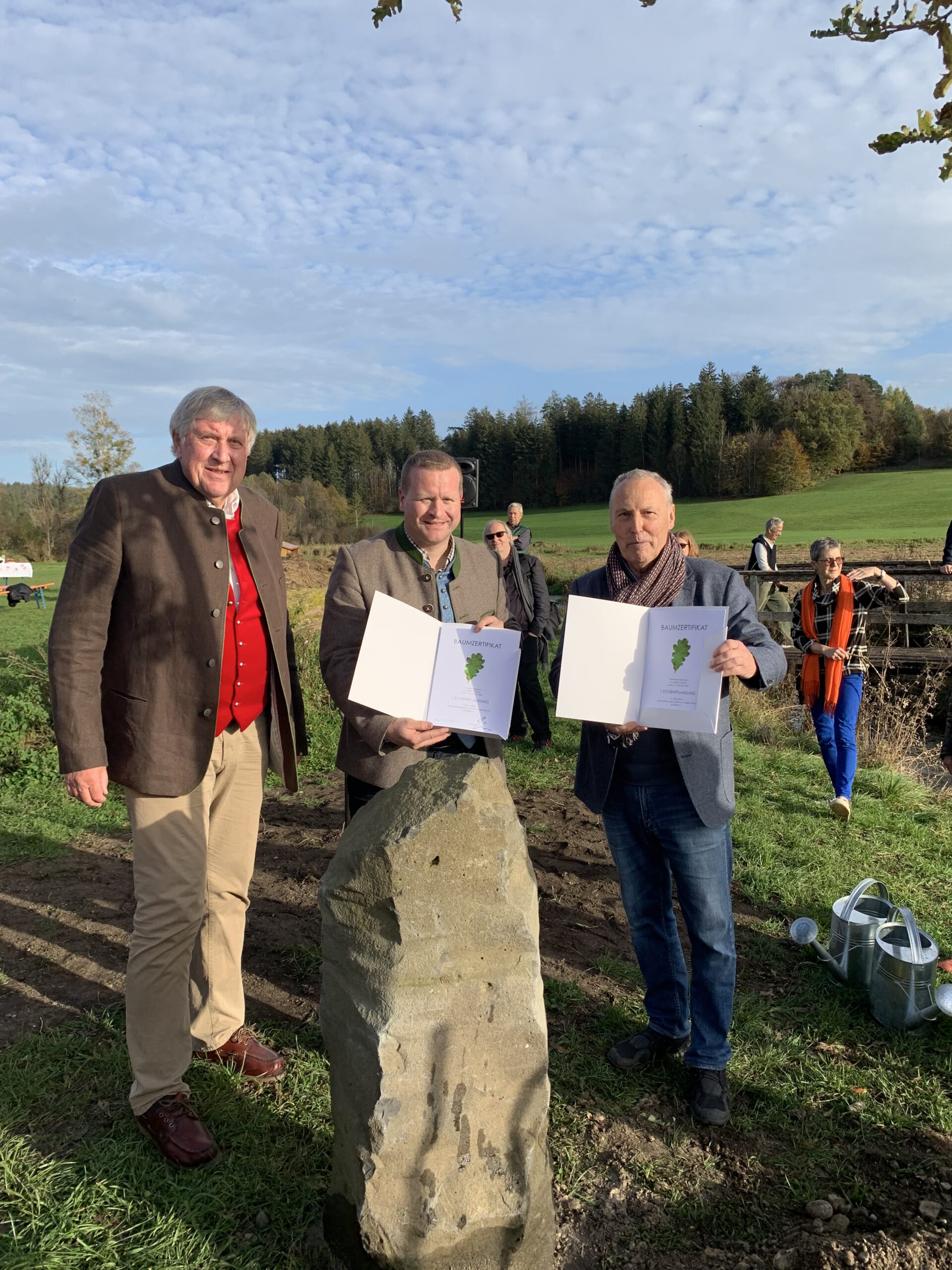 Dr. Peter Lämmerhirdt hands over the tree sponsorship certificates to Mayor Michael Eisenschmid and Axel Tangerding from Meta Theater.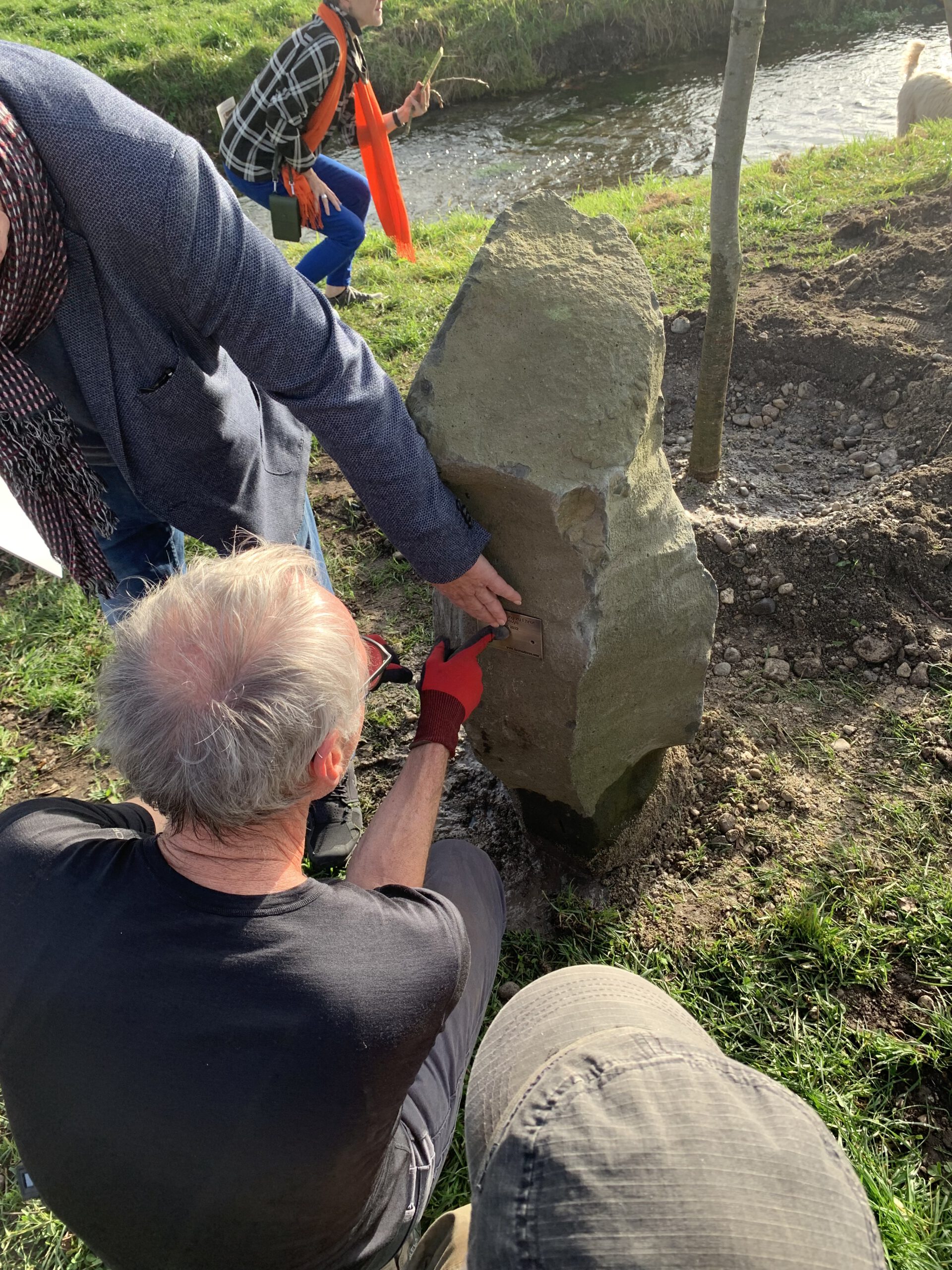 The right place for the sign was also found. Lothar Müller and Axel Tangerding attach it.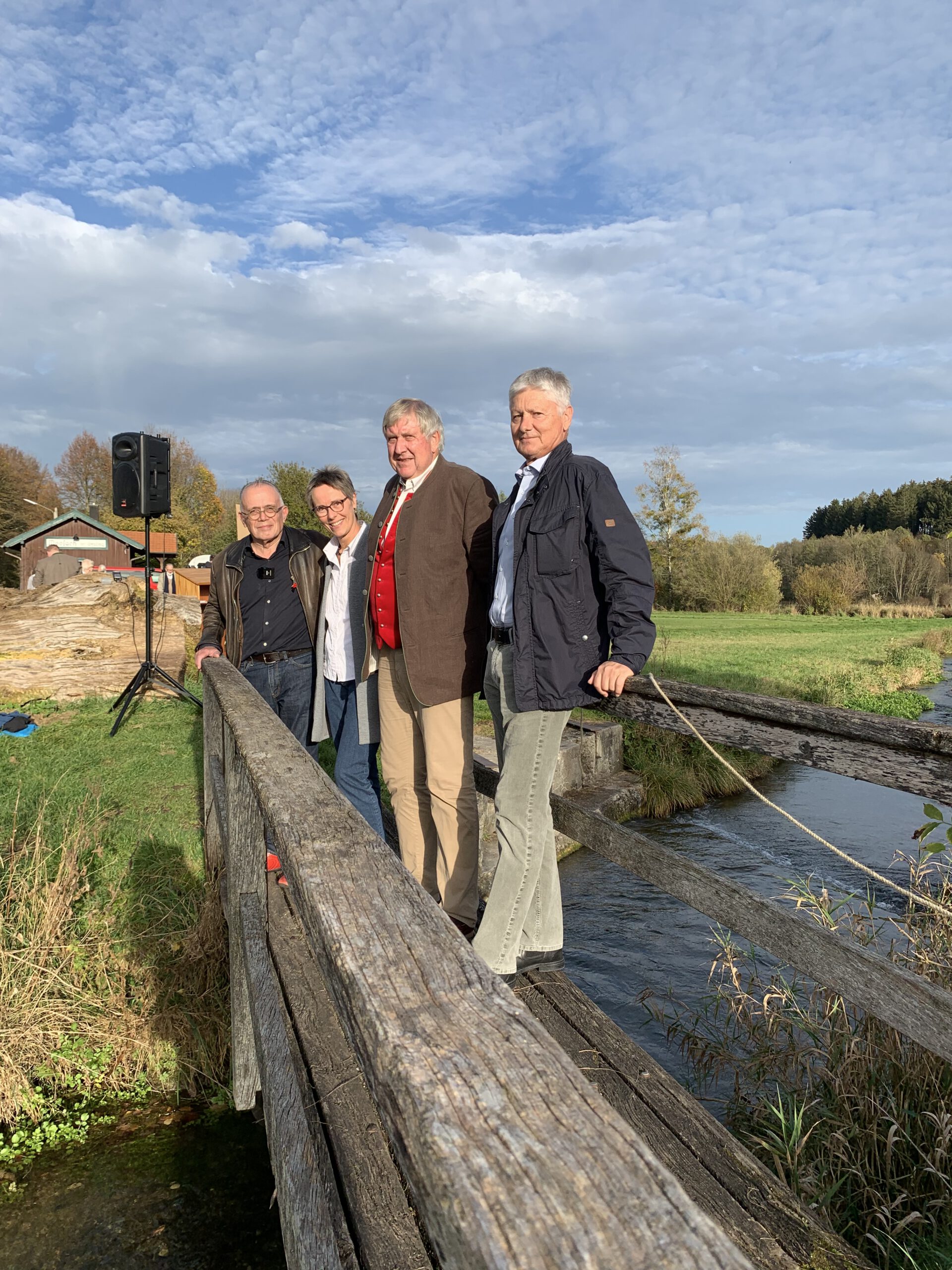 A very special closing of the 2022 planting season, which brought together many familiar faces. Here from left Johannes Stüttgen, Dr. Birgit Löffler (former Director DASMAXIMUM), Dr. Peter Lämmerhidrt (Chairman DASMAXIMUM Foundation) and Dr. Robert Anzeneder (former Chairman Friends DASMAXIMUM).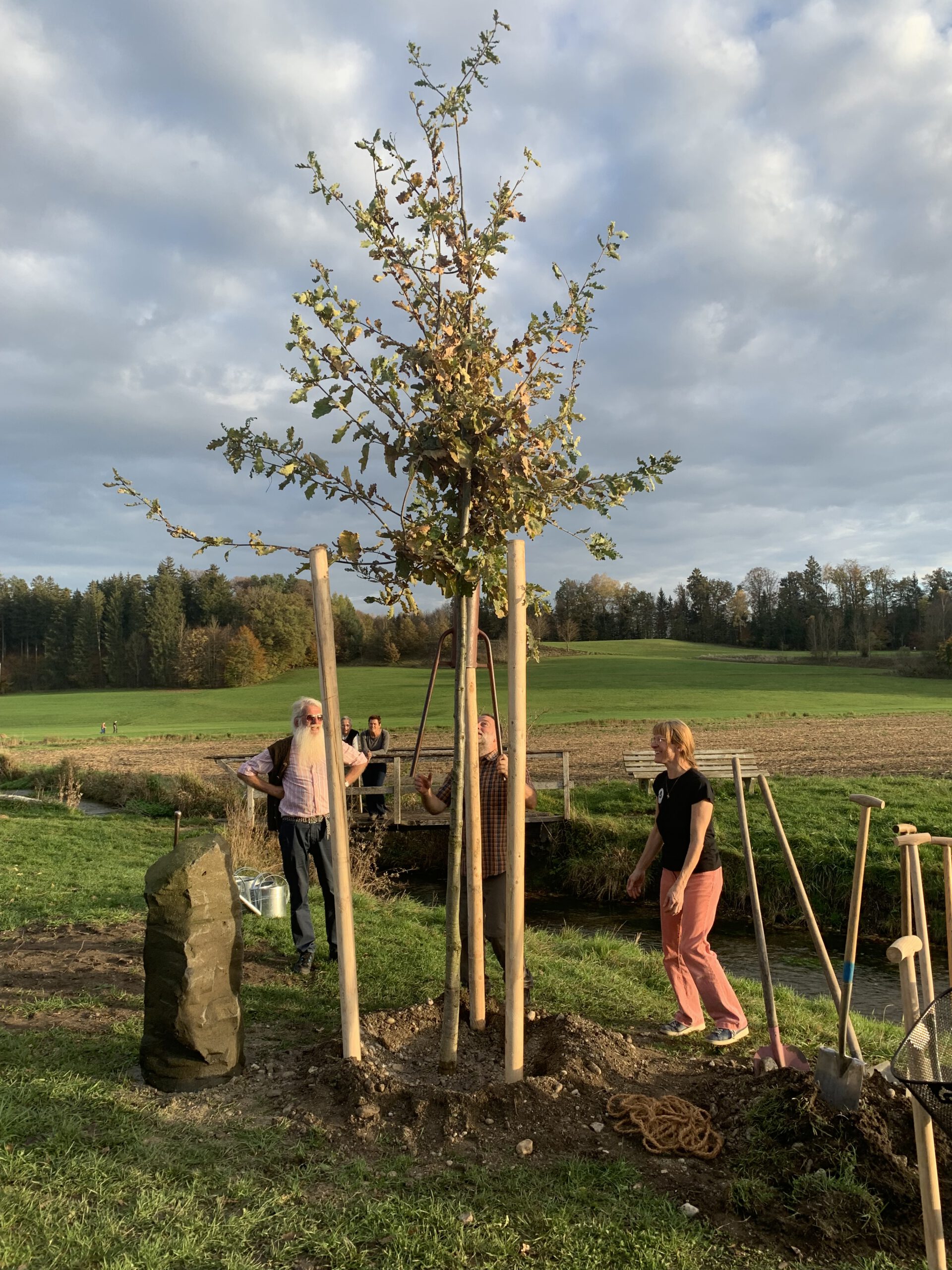 Now the planting stakes, and ready! In the background: Willi Mirus, Norbert Probul and Kirsten Joas.
Photos: Benedikt Thedorff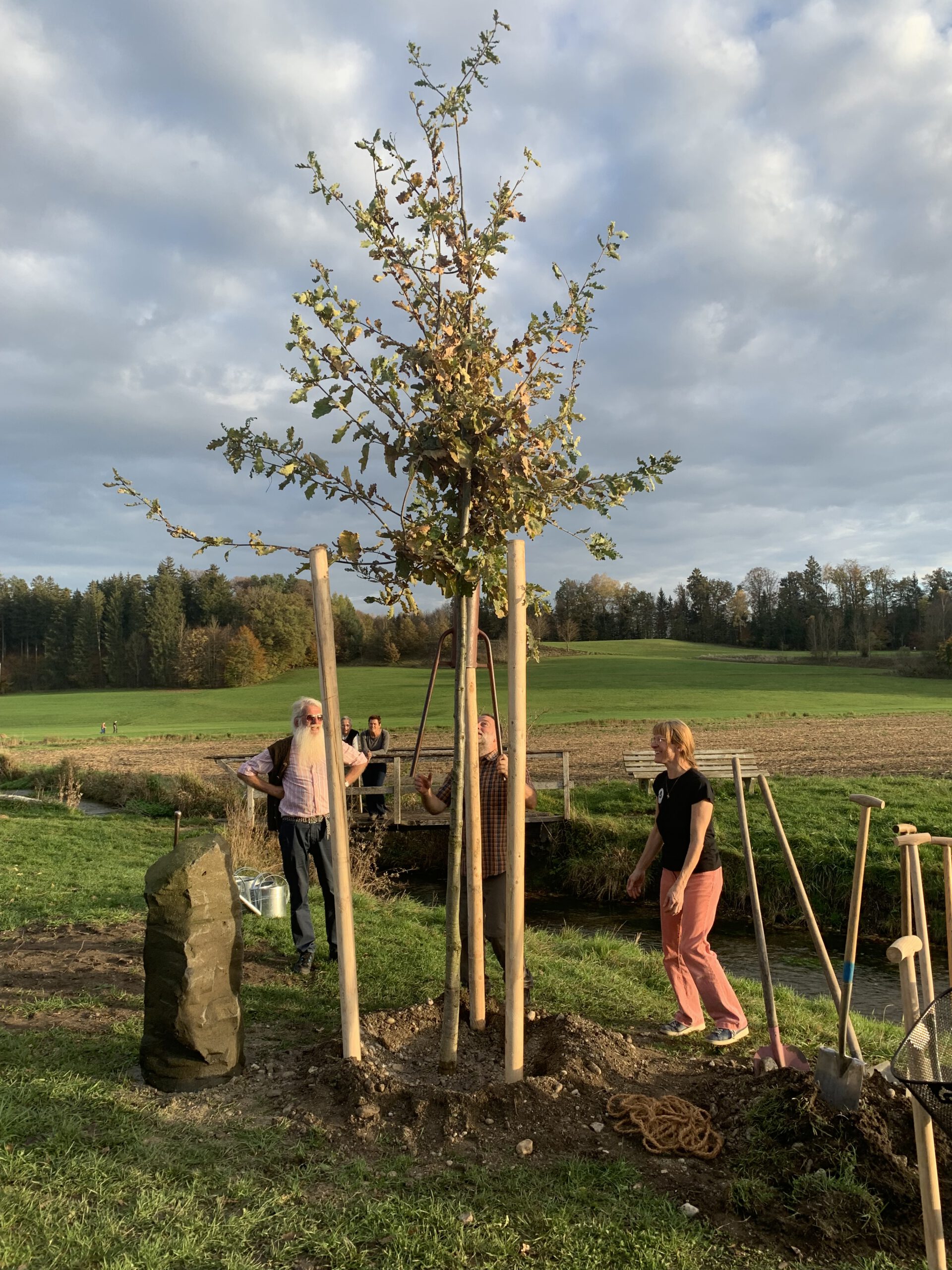 Status 10/28/2022
Photo: DASMAXIMUM