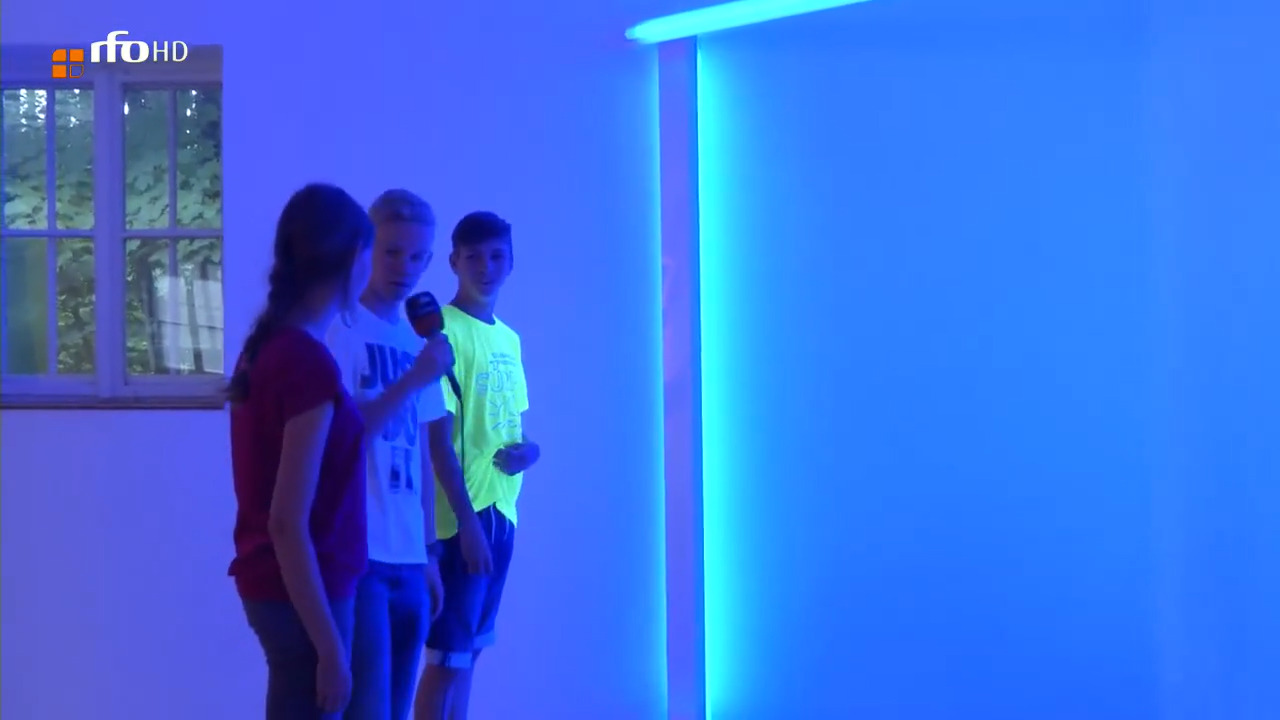 Still from the film of the youth settlement
The "Freundes- und Förderkreis DASMAXIMUM Traunreut e.V." works tirelessly to familiarize children, young people and non-museum visitors with the DASMAXIMUM Museum. One of the longer-term projects is the cooperation "JugendFilmKunst" with the regional television Oberbayern.
In this year's short film, the vocational preparation class (BVB) of the Traunreut Youth Settlement made its way through the museum with the camera. In the spirit of the founder, Heiner Friedrich, they let the works have an effect on them and then exchanged ideas about them. Roland Schoppersberger from RFO accompanied the young people.
The film can be seen at the Website of the RFO.