06.05.2022
OAK PLANTING IN HONOR OF JOSEPH BEUYS
ÜBERSEE, KIRCHWEG/DORFSTRASSE
A seed is planted that spreads . . .
. . This motto was followed by the "Oak Planting in Honour of Joseph Beuys" in Übersee on Friday, 6 May 2022. It builds a bridge to the early phase of our project when, after the first planting action at the Johannes Heidenhain Gymnasium in 2015, the most important social institutions in Traunreut joined forces for a joint planting action in November 2016. These included the youth settlement, with Ulrich Genghammer as the then head of the vocational school, and also at the Wilhelm Löhe Heim, where Margarete Winnicher (2nd board member of Diakonie Traunstein and local councillor Übersee) had initiated the planting.
Now, together with DASMAXIMUM, the two have taken the project to their hometown Übersee and have met with great interest and support in its implementation: In addition to the two initiators, the municipality of Übersee, represented at the planting by Mayor Herbert Strauch, as well as Anton Stefanutti and Christoph Bauhofer participated as tree sponsors.
In a place that has always attracted many artists, such as Julius Exter or Willi and Rupprecht Geiger, due to its idyllic location on Lake Chiemsee, a planting in honour of Joseph Beuys fits in particularly well. A successful conclusion for the planting season in spring 2022!
PARTICIPANTS
Tree patrons: Municipality of Übersee, Margarete Winnichner, Christoph Bauhofer, Ulrich Genghammer and Anton Stefanutti
Initiator:inside: Margarete Winnichner, Christoph Bauhofer, Ulrich Genghammer
Planting: Landscape gardening Ludwig Ertl, building yard of the municipality Übersee
Tree: English oak (Quercus Robur)
Basalt stele: Dietrichsberg Quarry, Rhön
PHOTOS OF THE OAK PLANTING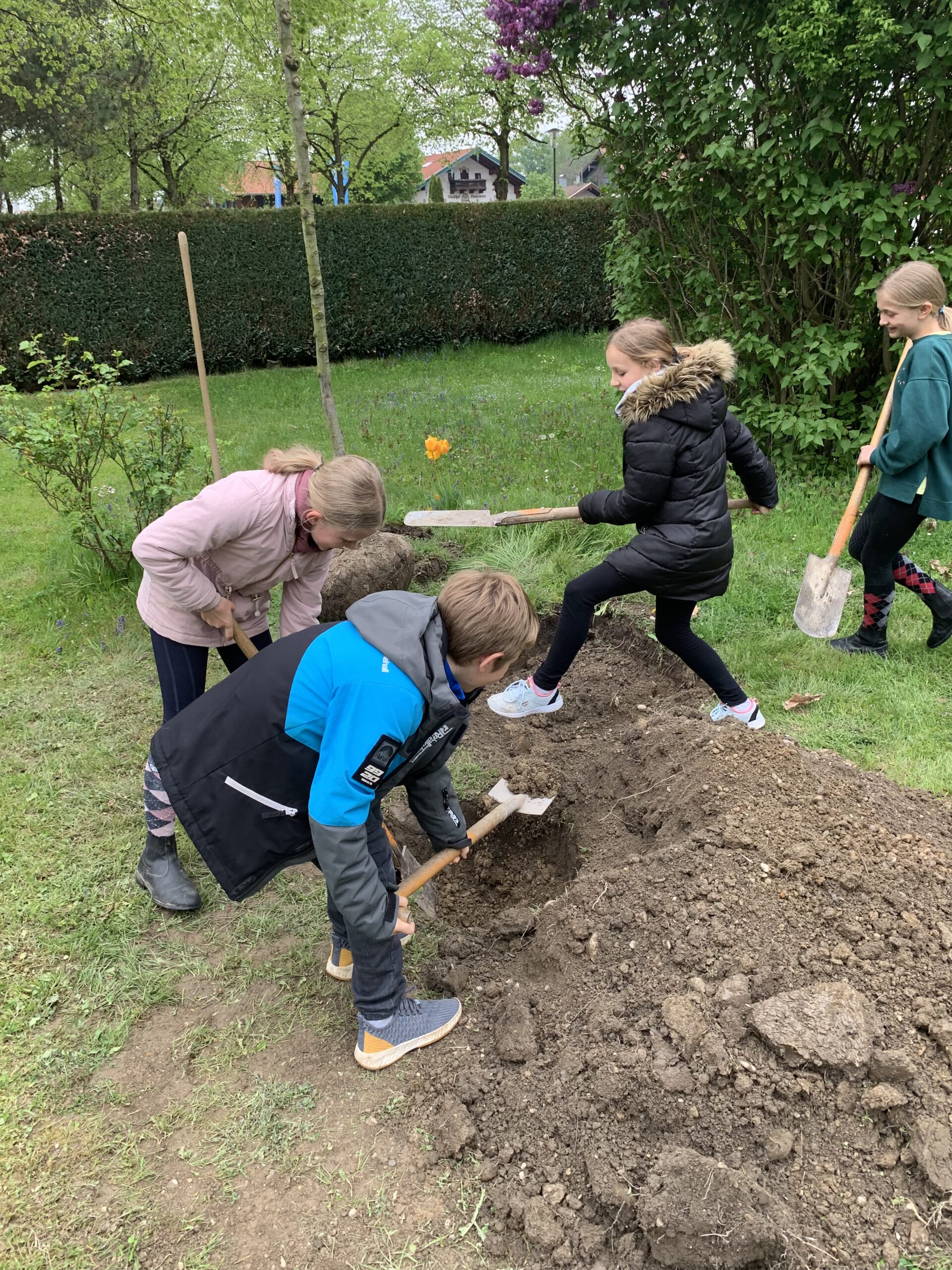 In order to plant something, holes are needed... these must first be dug.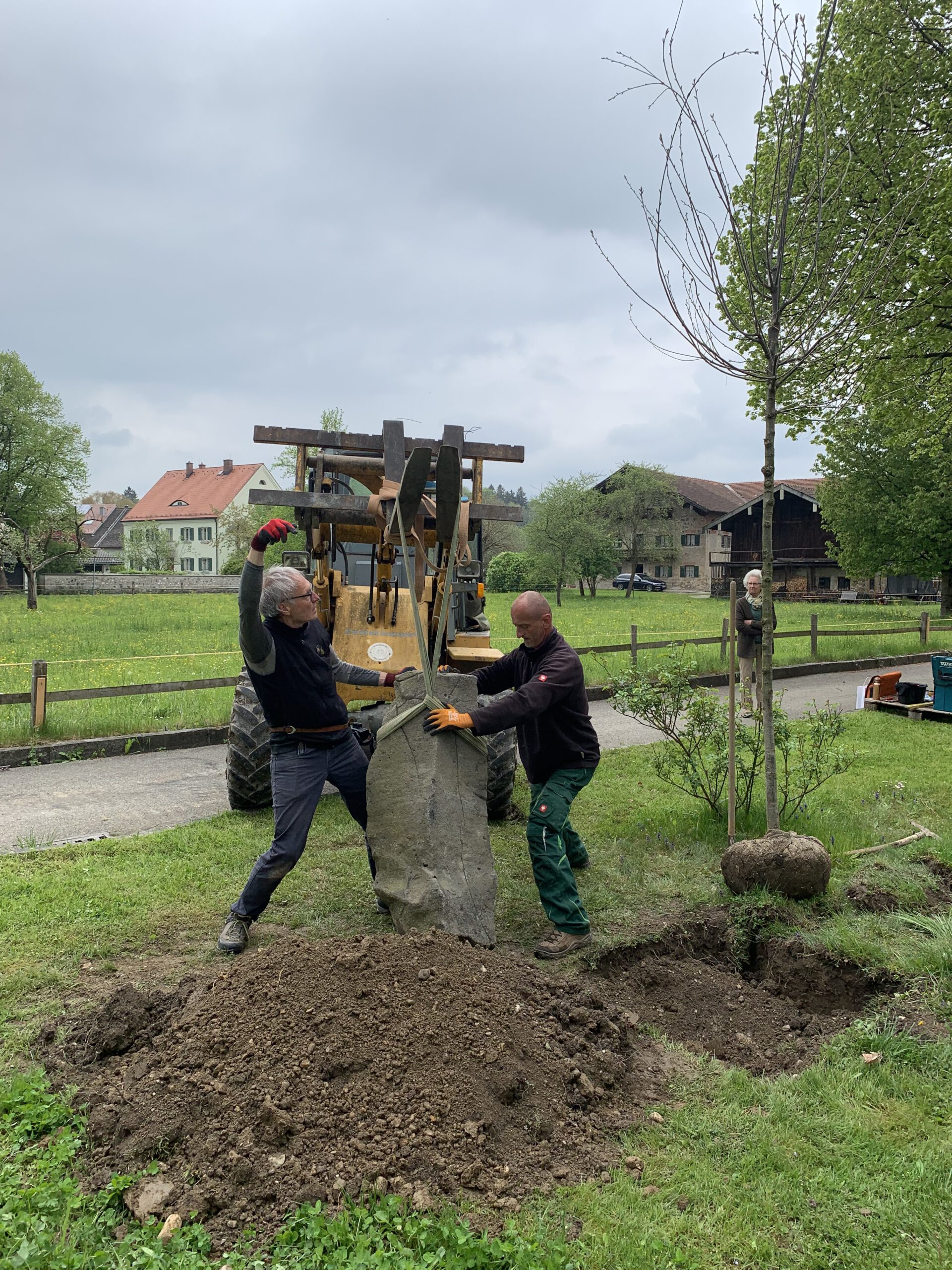 Setting the basalt stele, which weighs approx. 500 kg, is like a dance!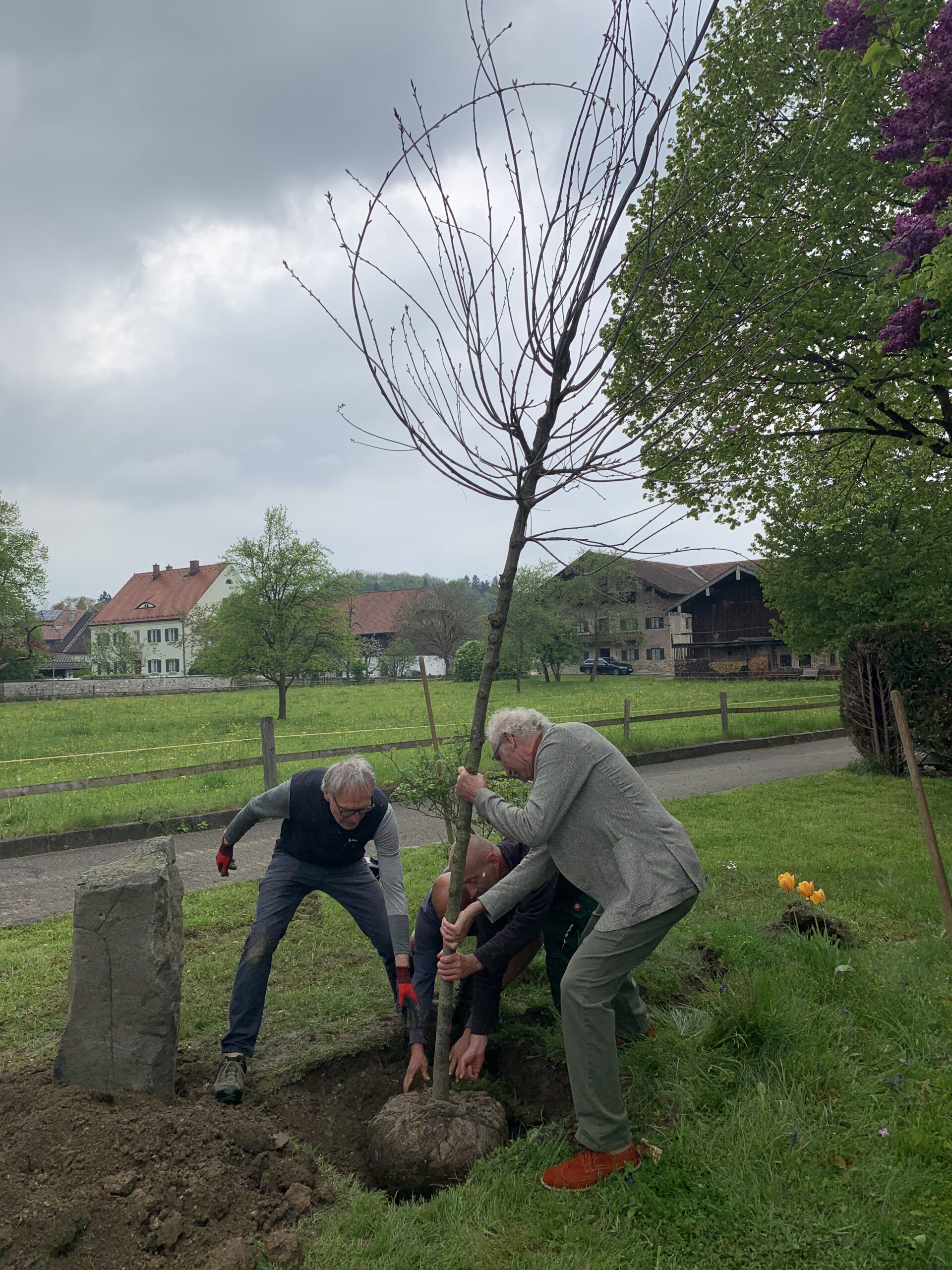 And the oak, here a pedunculate oak, must not be missing either, of course. It is placed exactly one metre away from the basalt.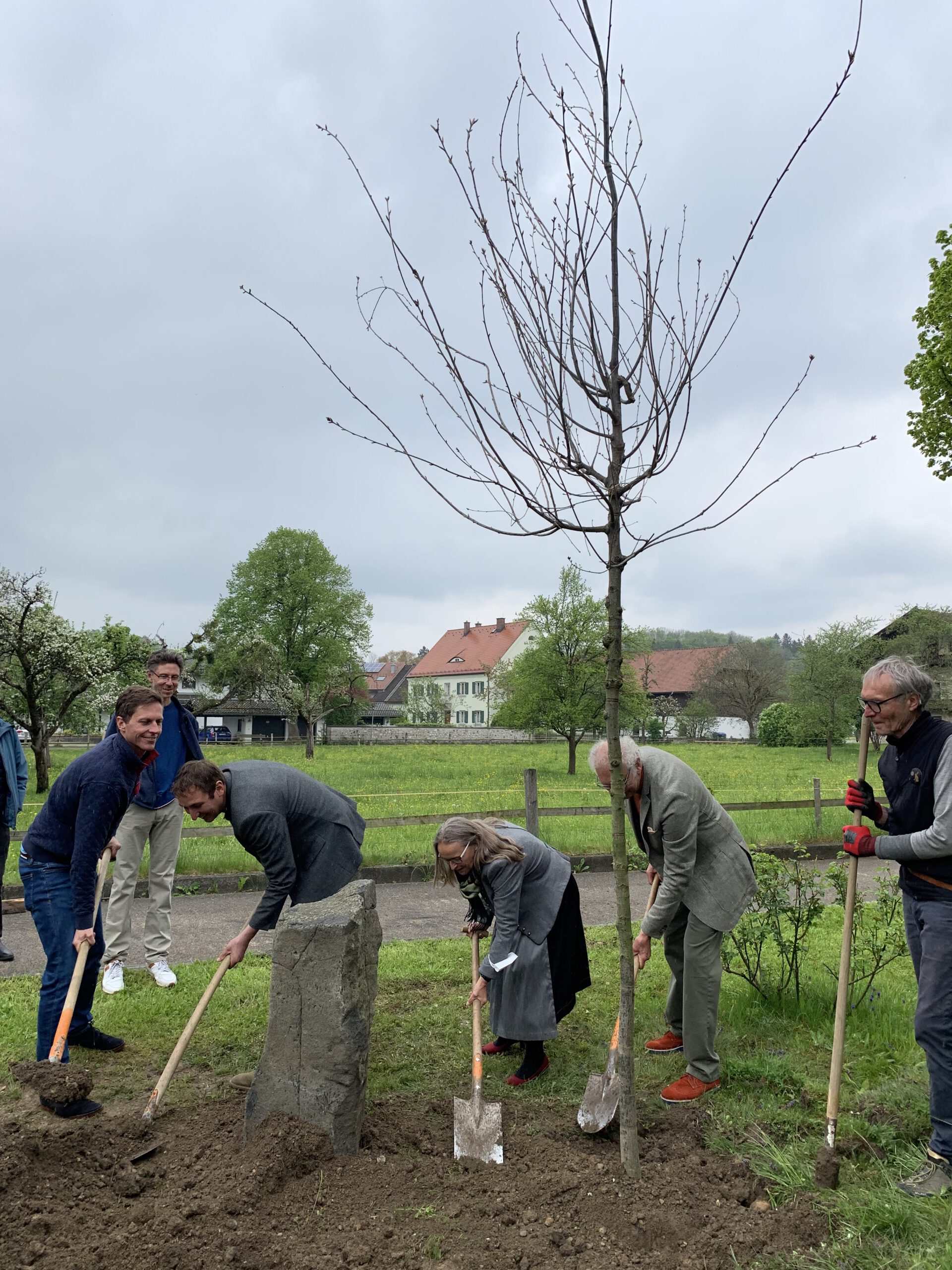 Now everything has to be fixed in the ground...
(from left: Christoph Bauhofer, Mayor Herbert Strauch, Margarete Winnichner, Anton Stefanutti and Project Manager Lothar Müller)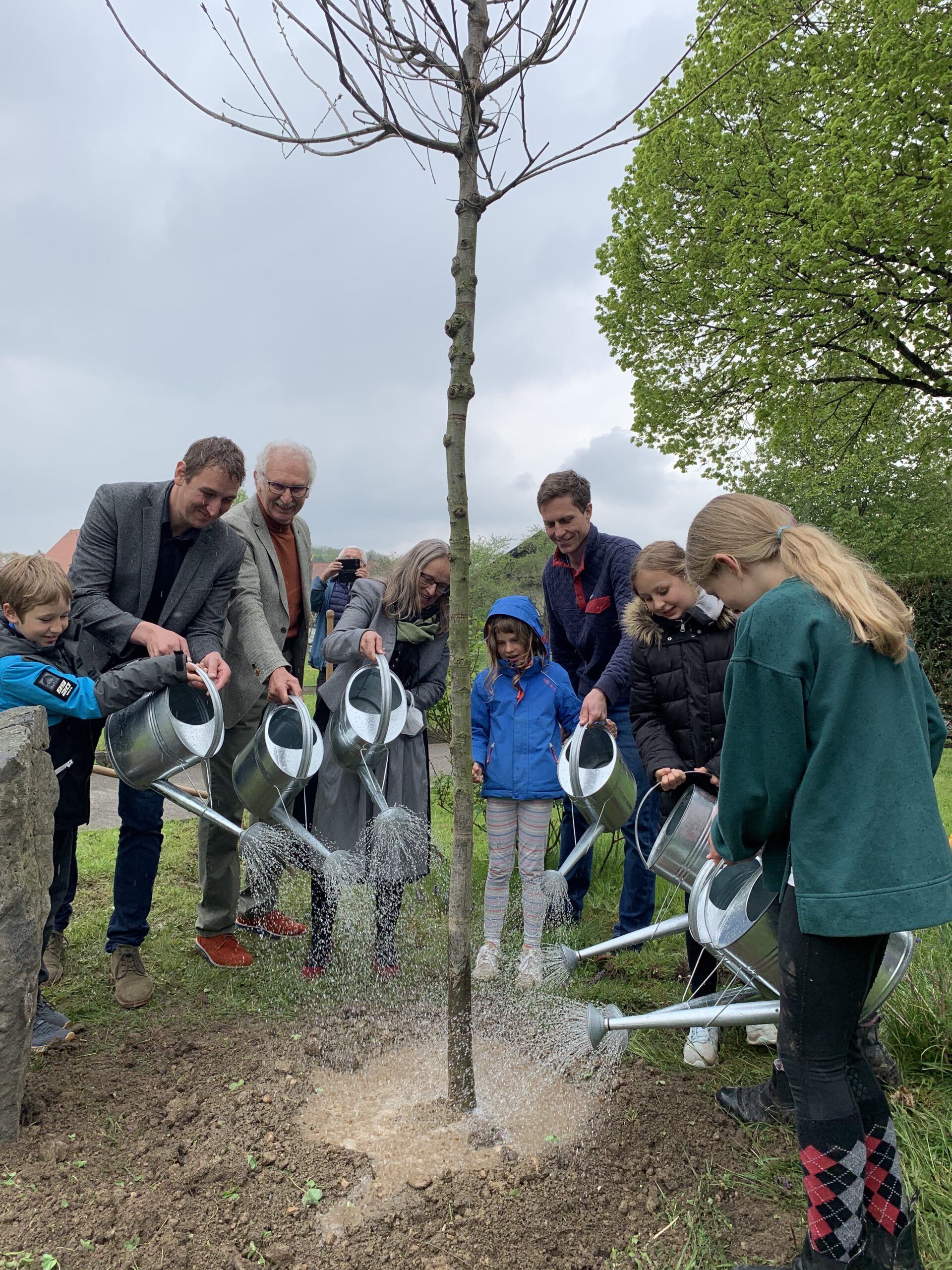 ...and despite the rain, watering the tree and the stele is of course part of the process (double is better).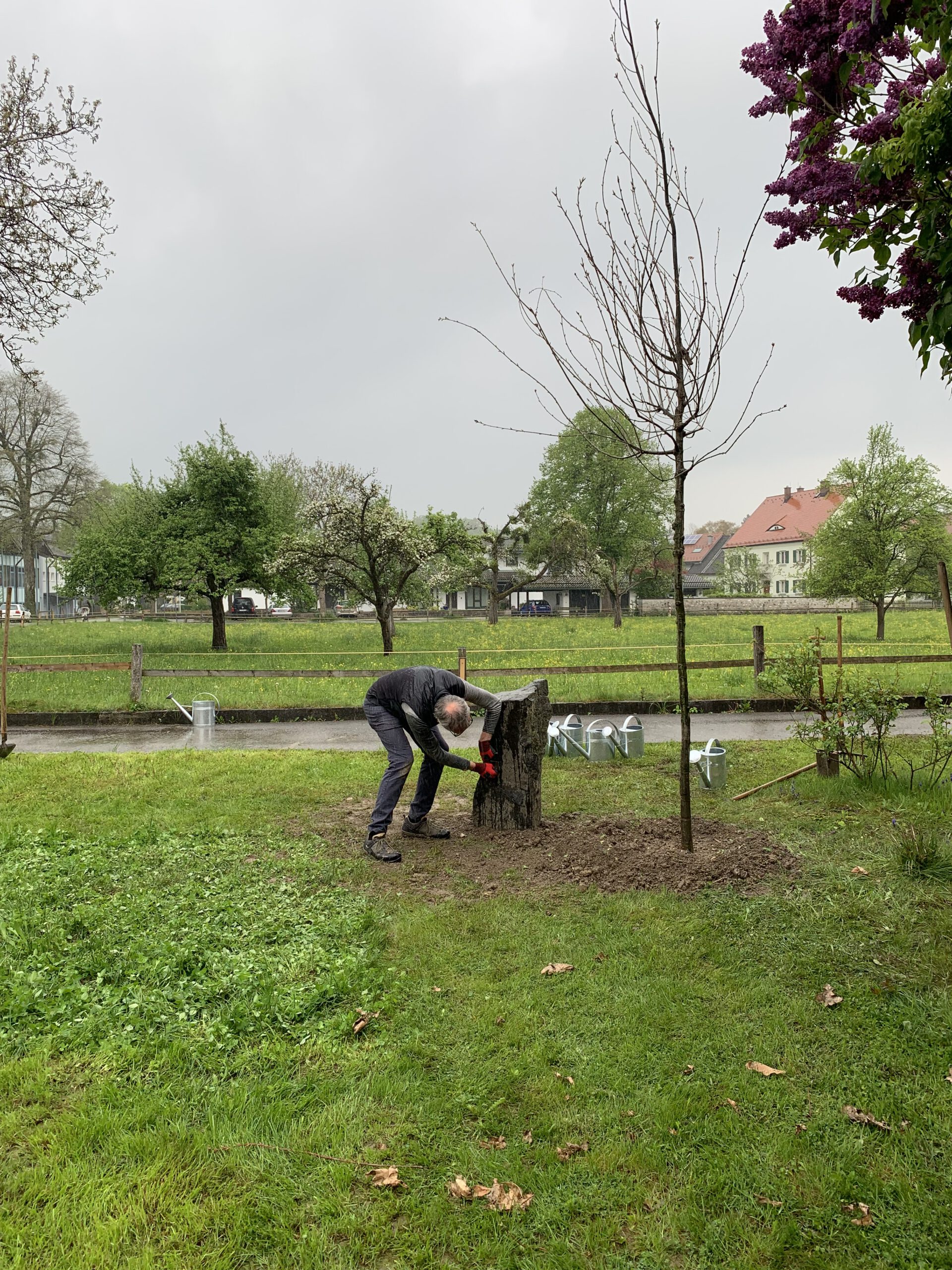 At the end, the sign is attached.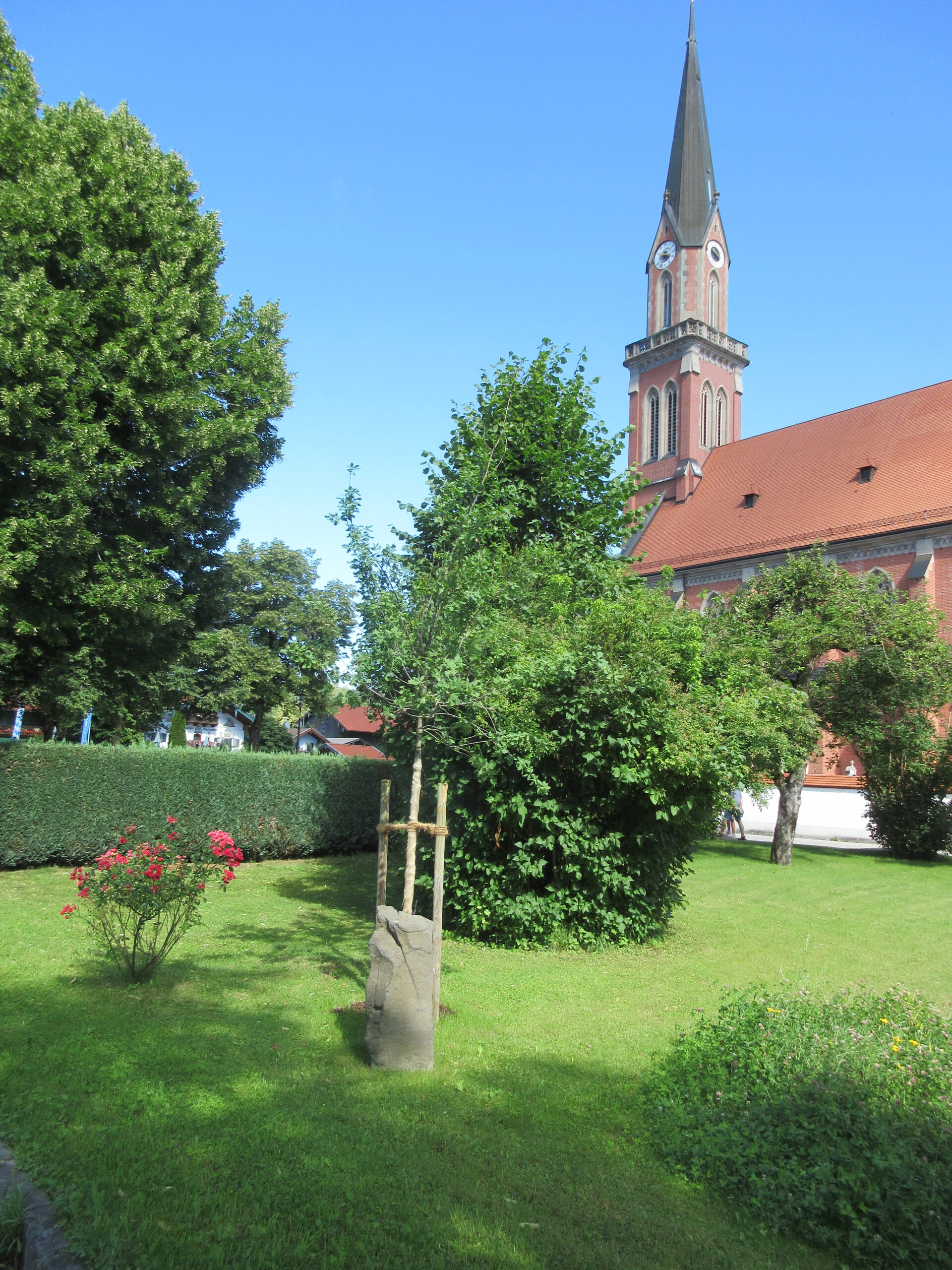 Status 02.07.2022
Photo: Ulrich Genghammer