09.10.2022
OAK PLANTING IN HONOR OF JOSEPH BEUYS
WEIDEN, CAMPUS OTH WEIDEN
The first "oak planting in honor of Joseph Beuys" in the fall of 2022 was a very special one. Because to be correct, it already began in spring: Oak and basalt, which have now found a permanent home on the campus of the East Bavarian Technical University Amberg-Weiden, were already planted in March as a traveling oak in the container at the foot of the Judengasse in Weiden.
Now it stands as a sign of "spiritual mobility" on the campus of the OTH, i.e. a place of community innovation and new thinking. The tree was sponsored by Wolfganz Herzer and the Kunstverein Weiden e.V.
The project took place in cooperation with STADTKULTUR Netzwerk Bayerischer Städte e.V..
PARTICIPANTS
Tree sponsors: Wolfgang Herzer and Kunstverein Weiden e.V.
Initiator: Wolfganz Herzer
Planting: Stadtgärtnerei (Thomas Huber), OTH (Gerhard Sommer), Bergler GmbH
Tree: Turkey oak
Basalt stele: Dietrichsberg Quarry, Rhön
A project of the DASMAXIMUM Foundation in cooperation with STADTKULTUR e.V.
PHOTOS OF THE OAK PLANTING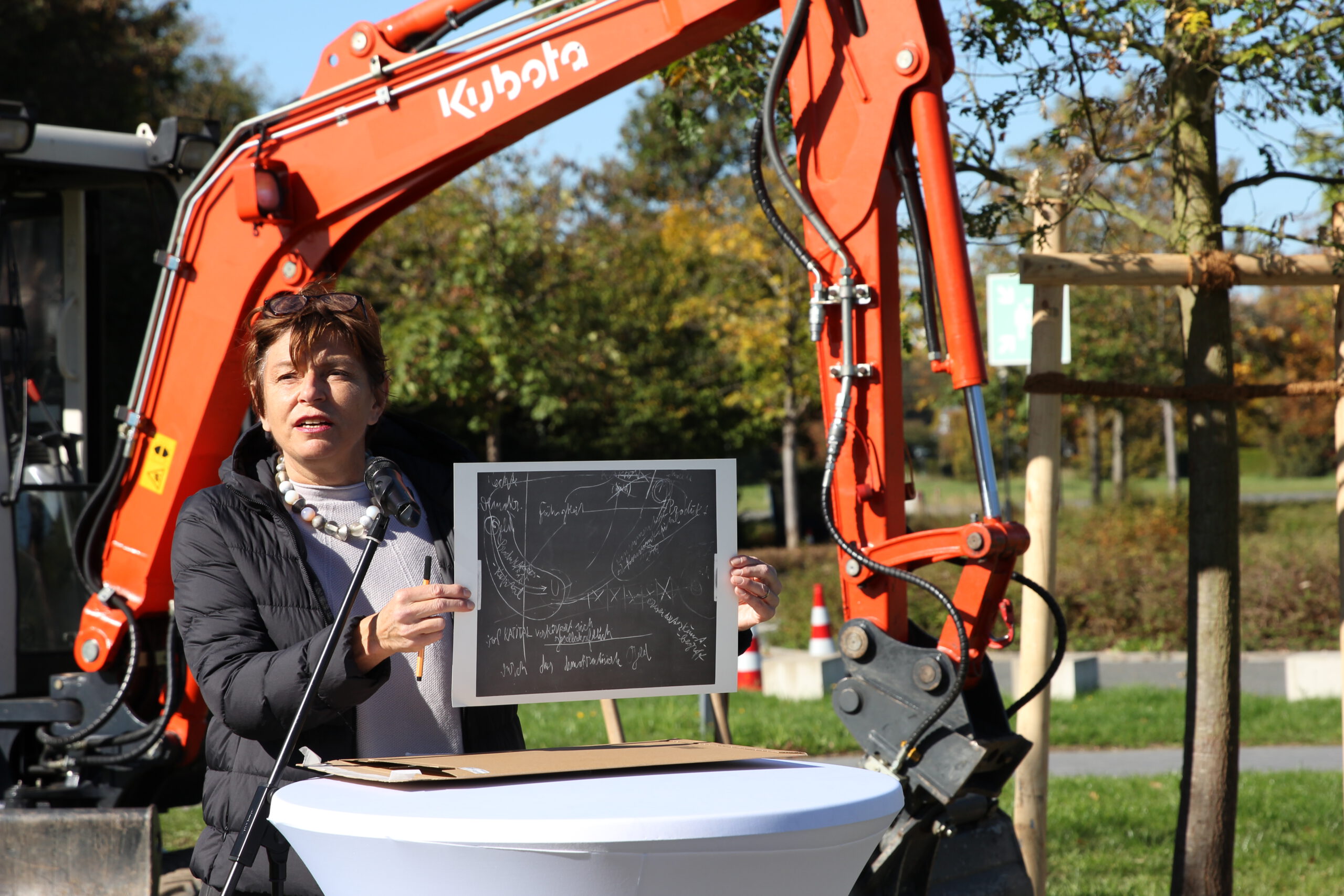 Dr. Christine Fuchs (STADTKUKTUR e.V.) welcomes the participants of the planting action with introductory words on Joseph Beuys' Social Sculpture.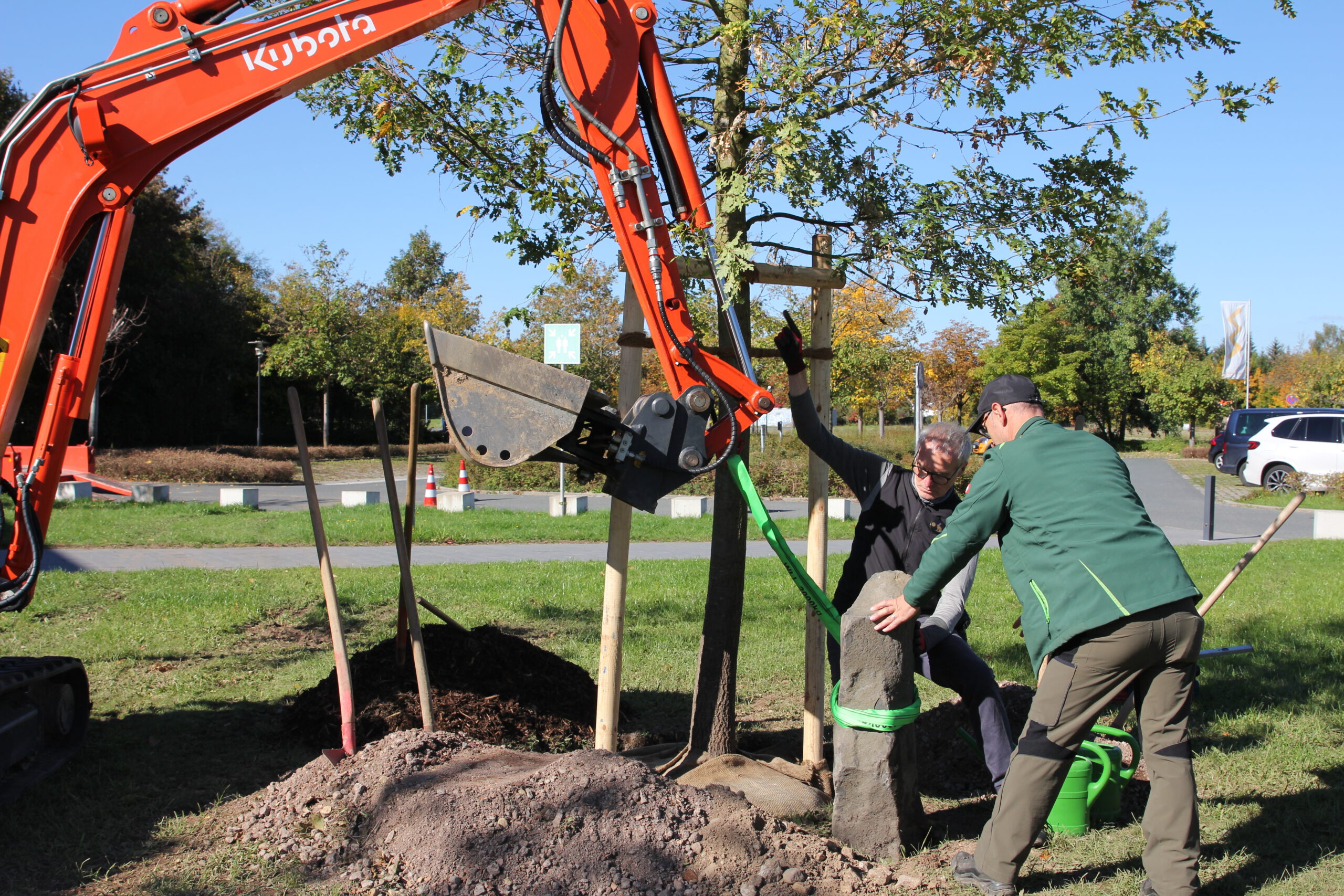 The oak planting begins with the setting of the basalt stele.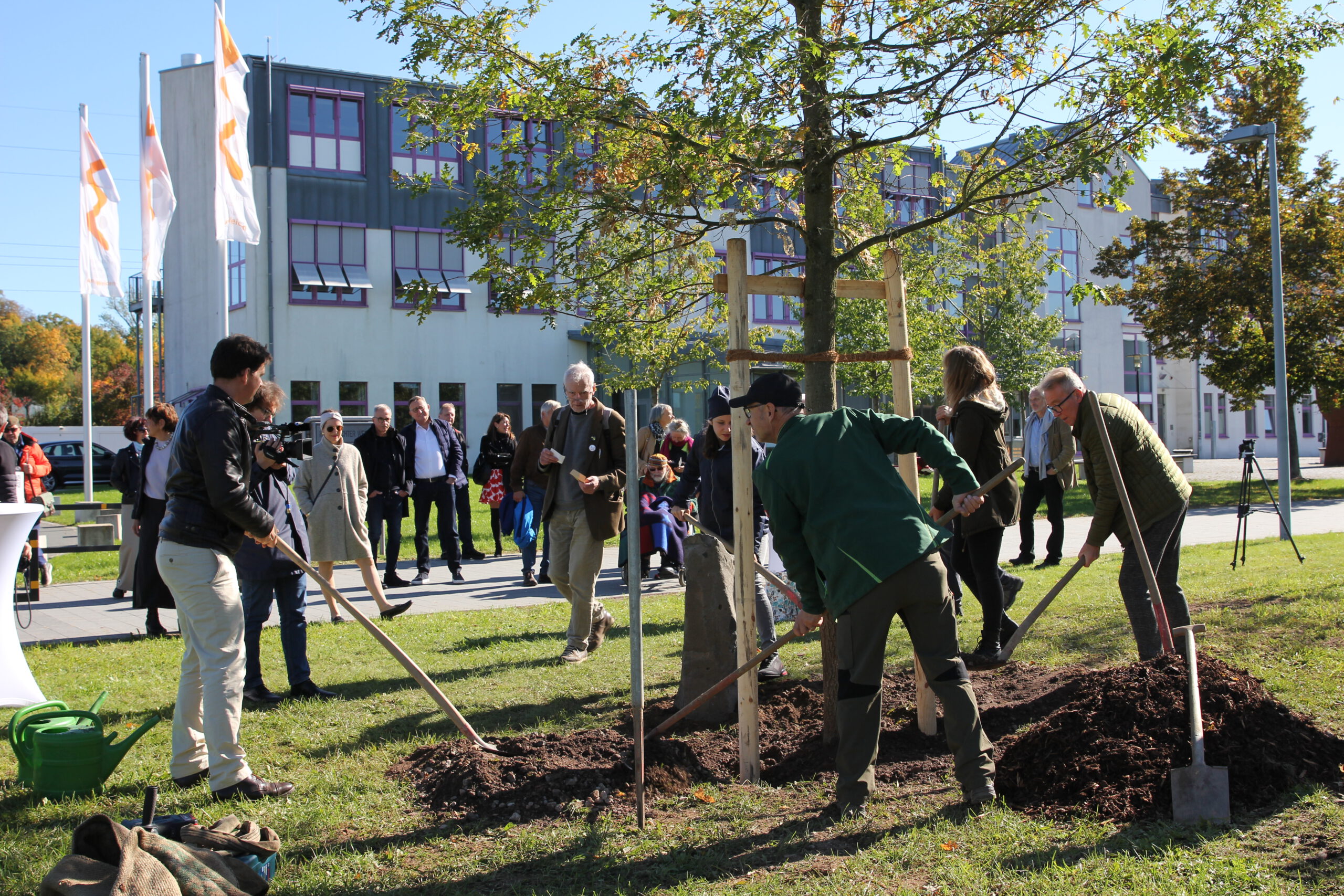 The oak tree is set and stabilized - then the tree and stone are fixed with earth.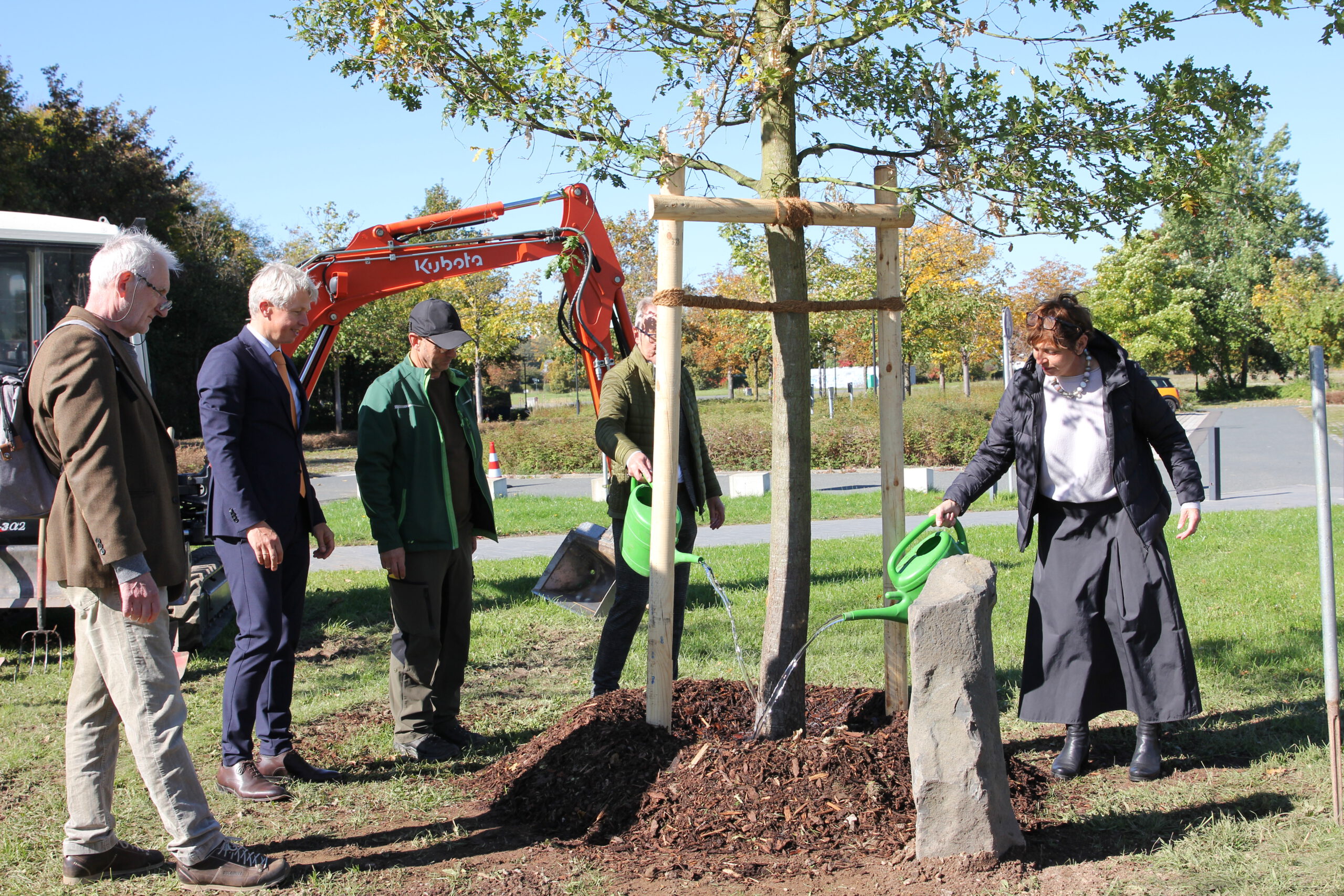 Finally, both elements are watered.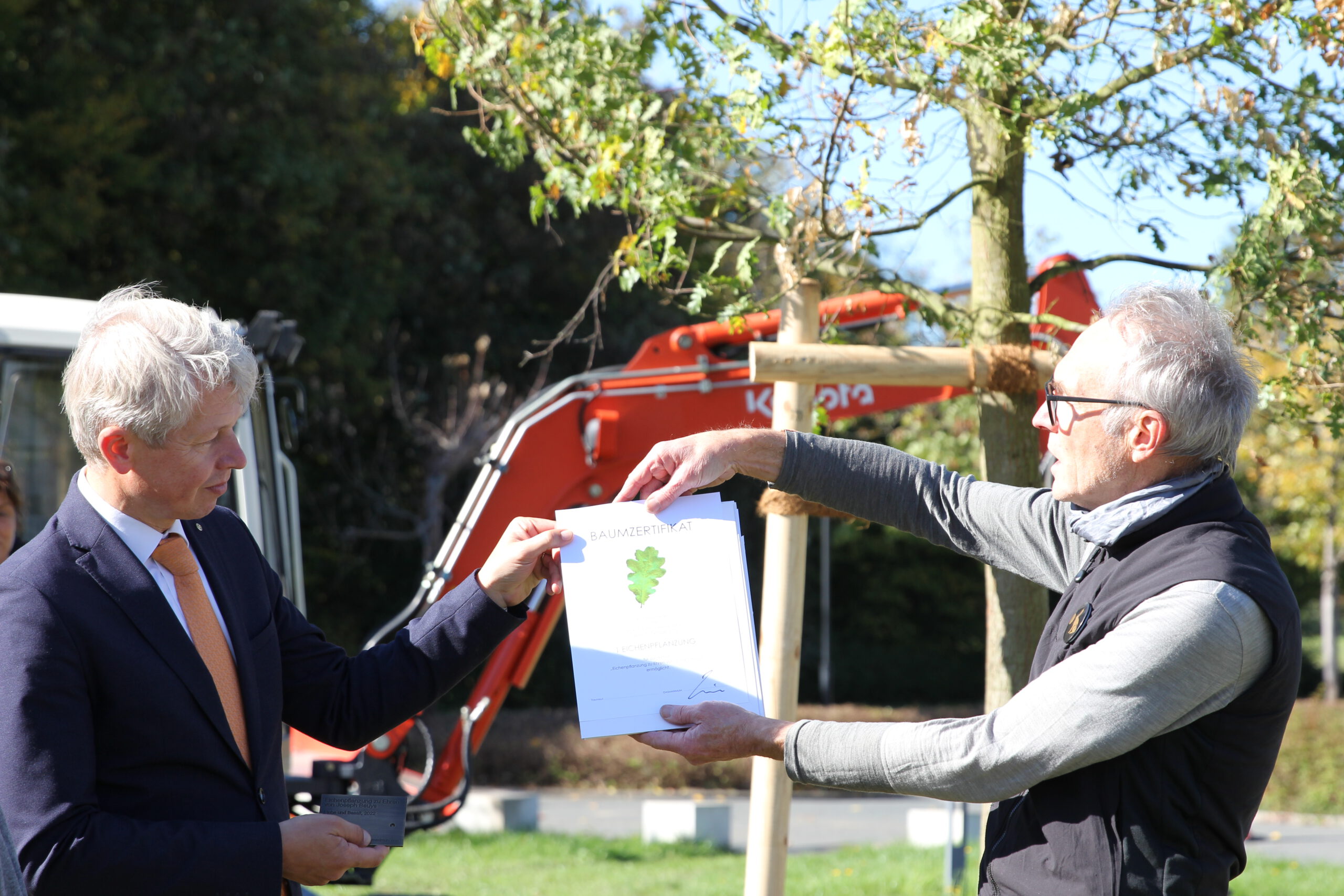 Lothar Müller hands over the tree sponsorship certificate to Prof. Dr. Clemens Bulitta, President of the OTH.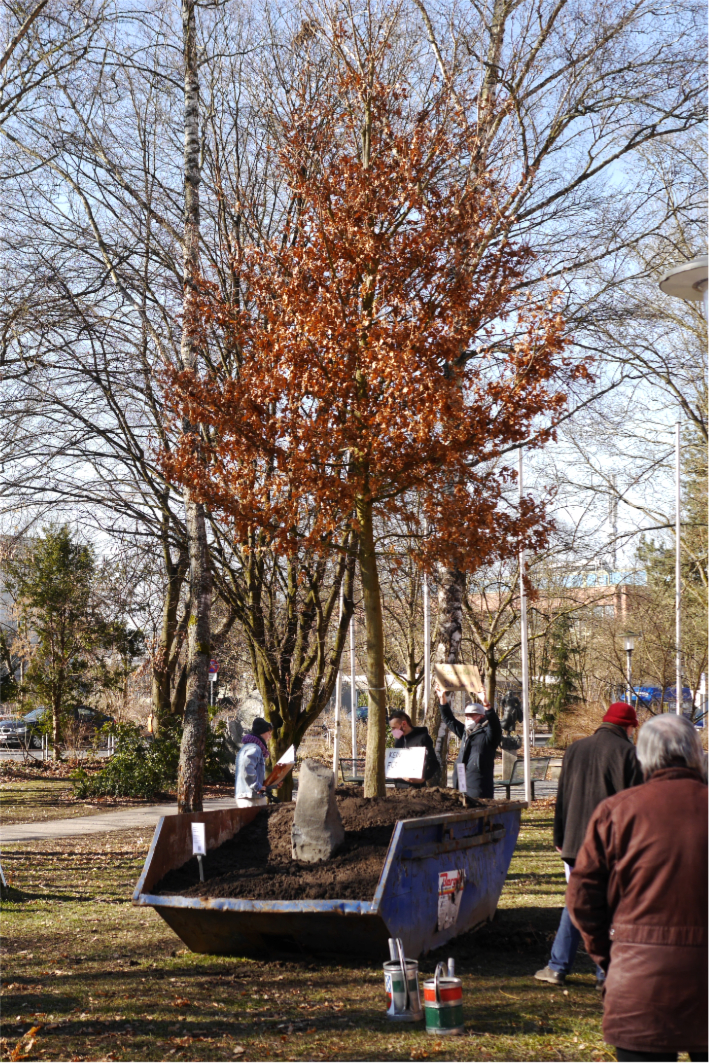 Status 09.03.2022
Photo: Lothar Müller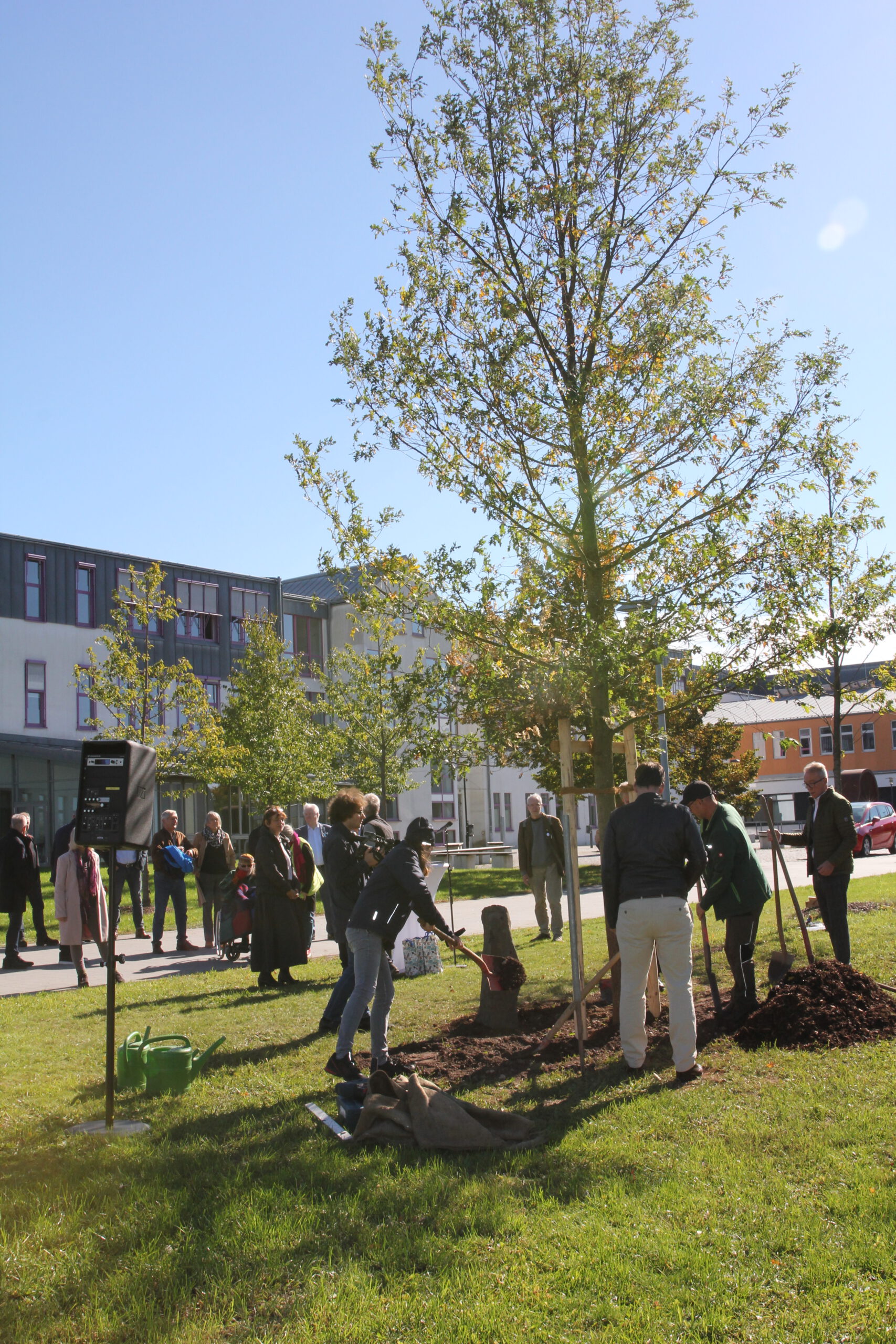 Status 10/23/2022
Photo: OTH Weiden