Christmas is just around the corner. Give the gift of art time in and out of DASMAXIMUM. We have put together a few ideas for you.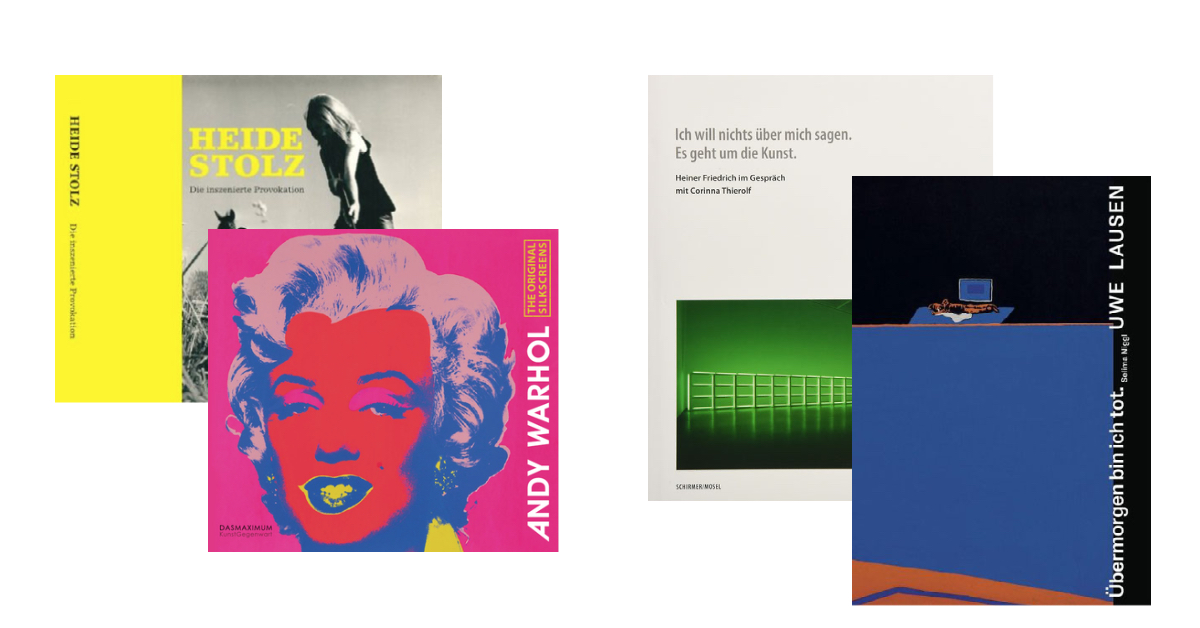 #1 Books
All art lovers know it: you can never have enough books and catalogs about art! When the museum is closed, there's nothing better than browsing with a cup of tea.  to browse through the illustrated books of our favorite artists. For example, through the catalog of the exhibition "Andy Warhol. The Original Silkscreen," or the first comprehensive monograph on the pop artist Uwe Lausen "Uwe Lausen. The Day After Tomorrow I'll Be Dead." And for those who would like to learn more about the founder of the DASMAXIMUM museum, Heiner Friedrich, and his ideas and visions: the volume of talks "Ich will nichts über mich sagen. It's all about art!" by Corinna Thierolf.
These and numerous other publications by and about the artists at DASMAXIMUM can be found at here on our website.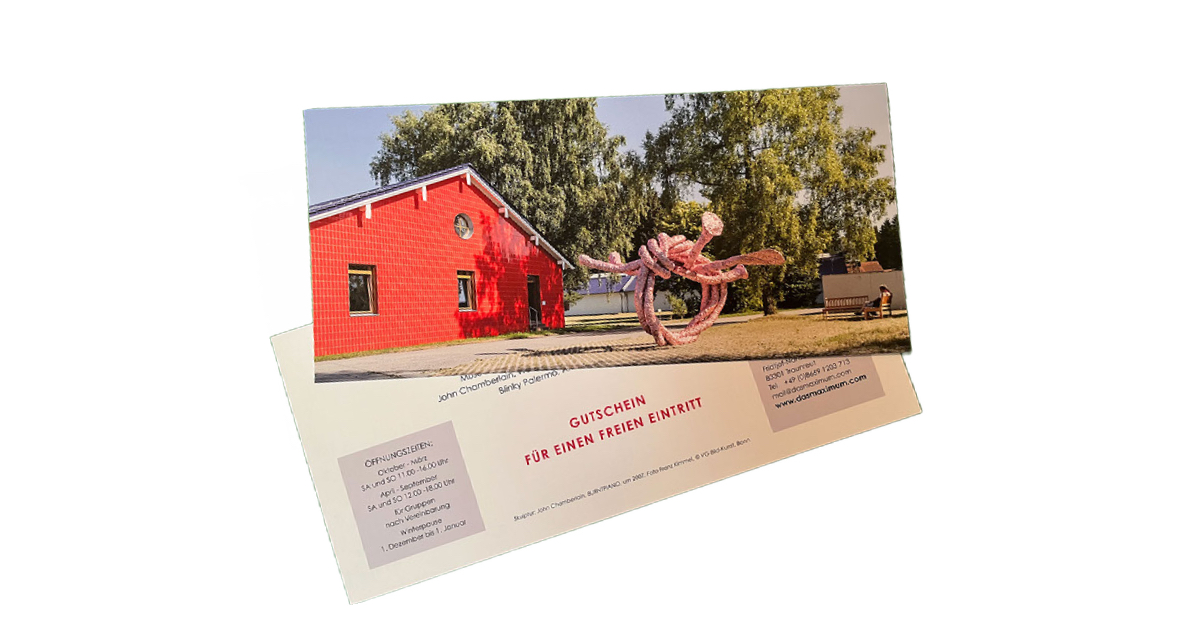 #2 Entrance vouchers
"Time" is still the greatest gift: with a visit to DASMAXIMUM you will give your loved ones not only time, but also a unique art and contemporary experience.
A voucher costs 8€ and can be redeemed during our usual opening hours.
#3 Leadership
Would you like to get to know DASMAXIMUM better together with friends or family? Gain art experience together and get into exchange? How about a joint guided tour of DASMAXIMUM: A museum employee will guide you through the museum and the history of our collection. Up to 20 people can participate. A guided tour lasts about 1.5 hours and costs 110,-€ all-inclusive (plus reduced entrance fee).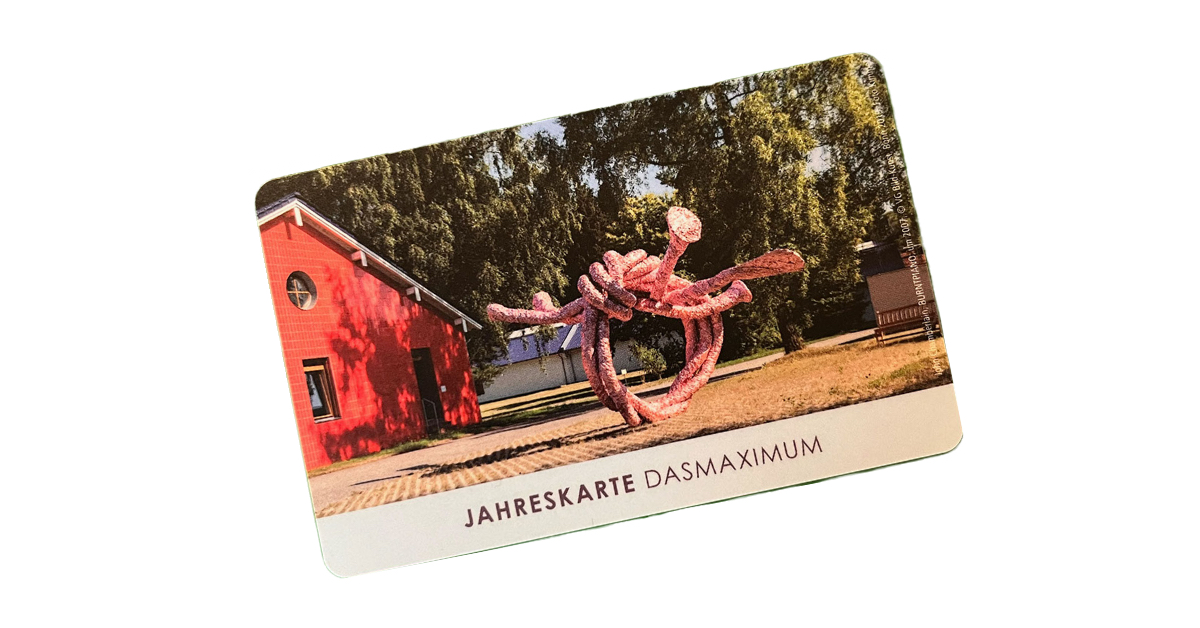 #4 Circle of Friends Membership
With a membership in the Friends and Sponsors of the Museum, you not only give away a year of free admission to DASMAXIMUM, but also participation in the diverse offerings of the Friends: exhibition visits, guided tours and lectures. In addition, membership actively supports the implementation of various projects at DASMAXIMUM, such as the FutureAtelier, or Wort:Bilder.
The gift membership costs 50€ and ends automatically after one year.
You can find more info about the circle of friends and supporters here.
You can find the gift membership form here.
Found what you were looking for? Then write us an e-mail to Mail@dasmaximum.com or call us at 08669/1203713.