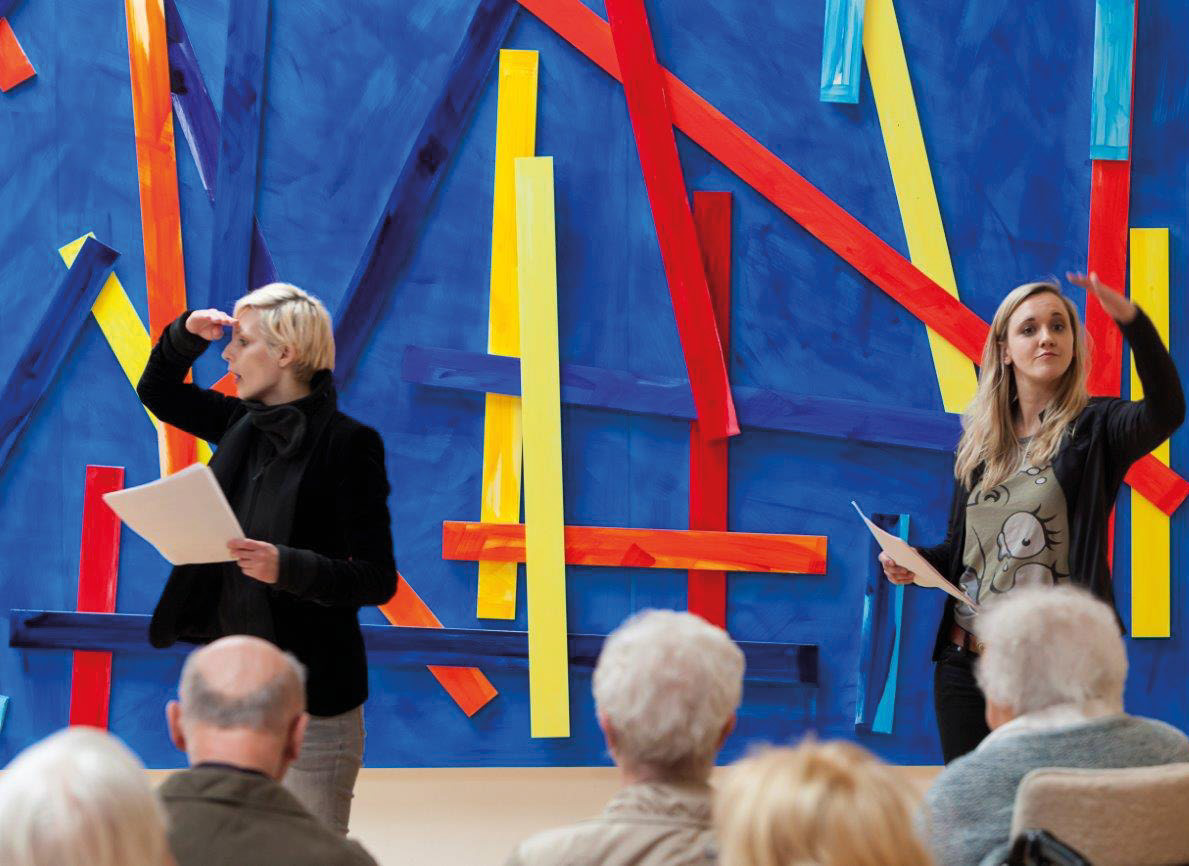 A special project for special visitorsWith around150 participants, our WORT:BILDER project week in April is always fully booked. Partly due to the numerous requests for registrations and partly at the request of the participants themselves, there is a colourful mix in the sessions of old and young, of Lebenshilfe and grammar school, of teachers' college and youth settlement, as well as the most diverse Caritas institutions in the district. The encounters with art, inspired and accompanied by old and new poetry, were intense and touching.
Project manager Pauline Füg travelled to the Chiemgau Cultural Days in July to present the WORT:BILDER created in the groups in front of the artworks. After the tour, all participants and guests are invited for coffee, cake and snacks, which are prepared by the youth settlement and the countrywomen.
The project is financed by the Freundes- und Förderkreis DASMAXIMUM e.V. (Friends and Sponsors of DASMAXIMUM e.V.); so far supported by Bezirk Oberbayern, STADTKULTUR Netzwerk Bayerischer Städte, VR meine Raiffeisenbank, Lämmler Wohnungsunternehmen GmbH and other donors. In 2018 it was part of the Bavaria-wide festival "kunst&gesund" by STADTKULTUR Netzwerk Bayerischer Städte e.V. (Network of Bavarian Cities).
We thank you from the bottom of our hearts, dear sponsors, because you have not only inspired and made possible the encounter with art for many people in the first place; above all, you also enable regular museum visitors an unusual and surprisingly direct view of art. Every year, the closing party invites you to let yourself be infected by it - welcome!
(Fig.: Pauline Füg and Henrikje Stanze in front of Imi Knoebel: Fishing Blue I, 2008, (c) VG BIld-Kunst, Bonn, photo Franz Kimmel)
More ▸ Information as pdf
Related video  WORT:BILDER at RFO)