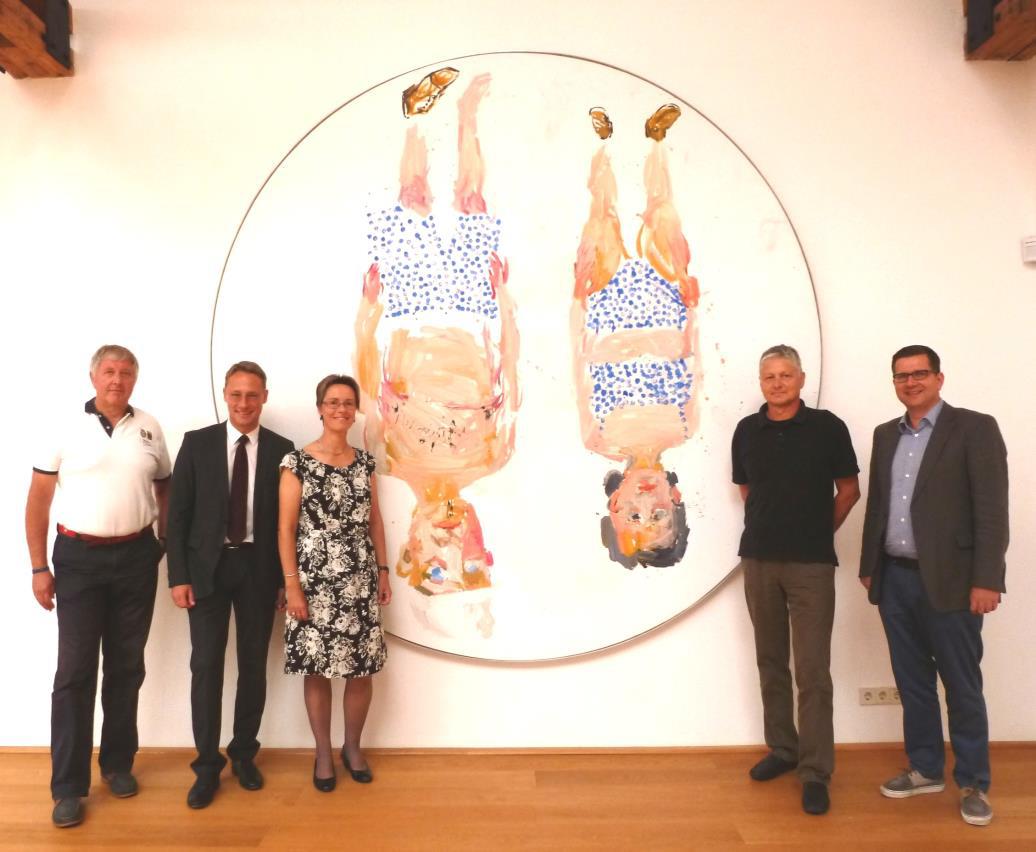 Friends and Sponsors of DASMAXIMUM e.V., from left 3rd Chairman Dr. Peter Lämmerhirdt, Founder Georg Mehler, 2nd Chairman Dr. Birgit Löffler, 1st Chairman Dr. Robert Anzeneder and Michael Reich, Vice Chairman of the Board of Trustees of the DASMAXIMUM Foundation, Photo: DASMAXIMUM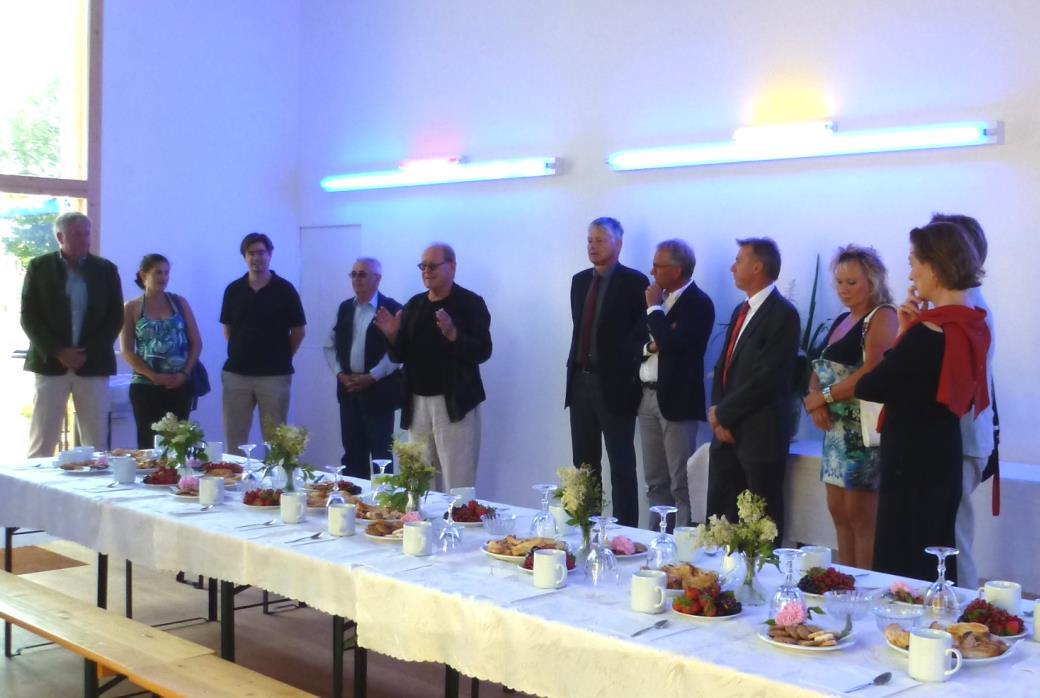 Founding meeting of the Friends and Sponsors of DASMAXIMUM e.V. in the new entrance hall, welcome by the founder Heiner Friedrich (center), Photo: DASMAXIMUM
Art needs friends: The DASMAXIMUM Foundation in Traunreut is now supported by a "Friends and Supporters of DASMAXIMUM e.V.". On the initiative of the notary and art lover Georg Mehler, a good 20 art lovers met in July for the founding meeting of this association, which has set itself the goal of promoting art and culture around DASMAXIMUM. It is not only about the financial support of projects such as cultural events and youth work, but especially about a lively network of institutions, associations and sponsors for the permanent preservation of the DASMAXIMUM foundation.
First and foremost, CSU politician Alois Glück confirmed his participation and, together with the members of the first hour, was pleased about this enrichment of cultural life in the district. Dr. Robert Anzeneder, who as director of the Johannes-Heidenhain-Gymnasium in Traunreut had been associated with the museum from the beginning, was elected first chairman of the association. The second and third chairmanships were given to Dr. Birgit Löffler, museum director of the MAXIMUM, and the lawyer Dr. Peter Lämmerhirdt. After a tour through the halls of the museum and a buffet prepared by the home economics service of the countrywomen, it was agreed that the founding of the association should now be followed by the accession of further members and the first activities. An annual ticket for DASMAXIMUM, which allows uncomplicated multiple visits to the favorite works, is included in the membership anyway.
Art lovers who would like to join the circle of friends and supporters DASMAXIMUM e.V. are cordially invited.