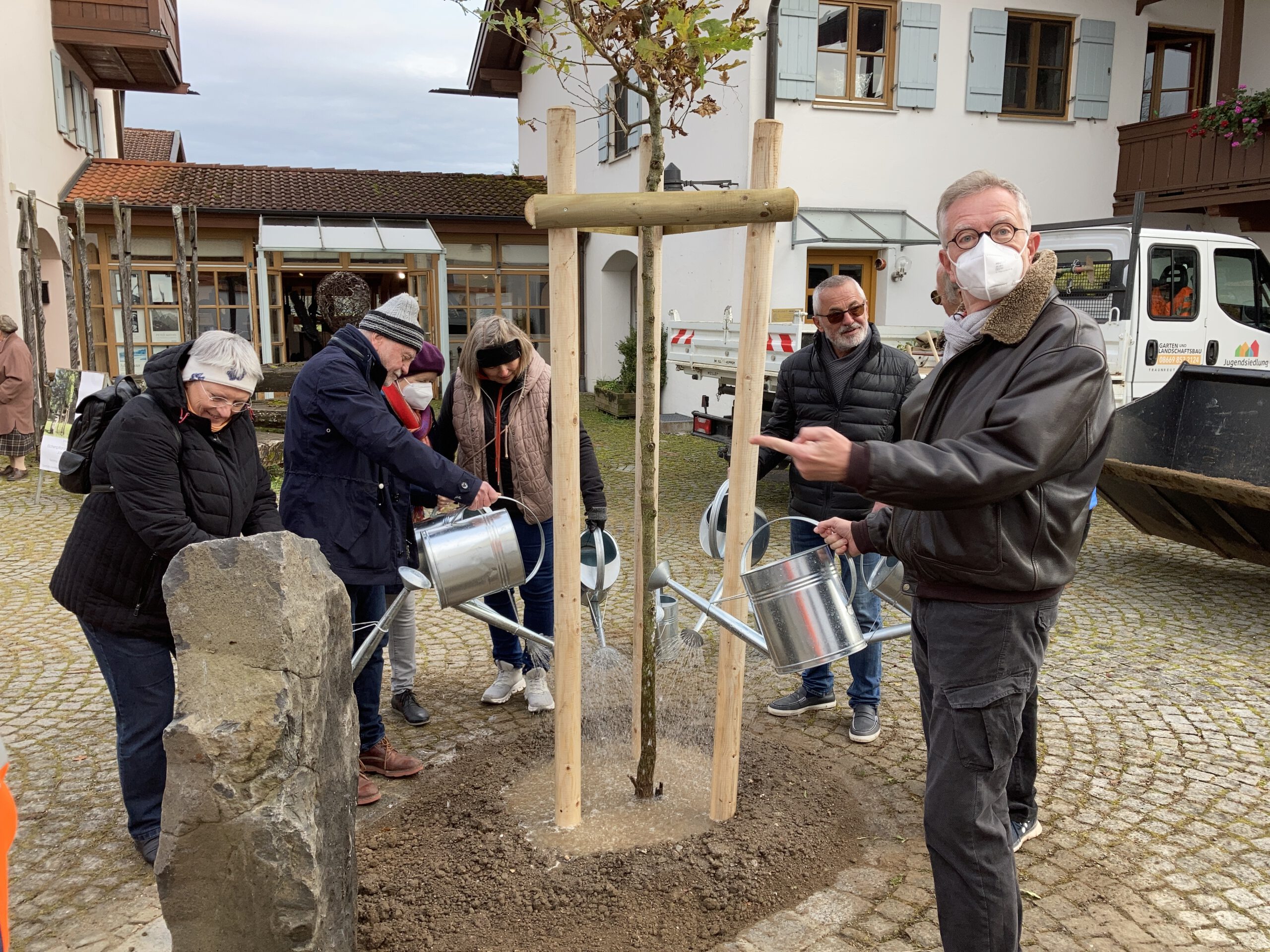 Fig.: Participants in the oak plantation watering the oak. Photo: DASMAXIMUM
The museum is closed, outside it is grey and dark. Time to remember a beautiful event: a good a fortnight ago, the last oak planting in honour of Joseph Beuys took place this year in Siegsdorf/Hammer.
The municipality of Siegsdorf, represented by First Mayor Thomas Kamm, and the sculptor and collector Franz Xaver Angerer, who runs the Kunstgetriebe exhibition venue in Hammer, acted as tree sponsors.
Just in time before the Corona measures were tightened again, numerous interested people gathered at the square between the Kunstgetriebe gallery and the church of St. Rupertus in the Hammer district.
Young and old shovelled and watered with great enthusiasm and supported the team of the gardening and landscaping department of the Traunreut Youth Settlement, which carried out the planting campaign in a tried and tested manner.
This planting marks the end of an eventful planting season with a total of 8 "Oak plantings in honour of Joseph Beuys". However, the first planting dates for 2022 have already been set: "... because we never want the planting campaign to end." (Joseph Beuys).