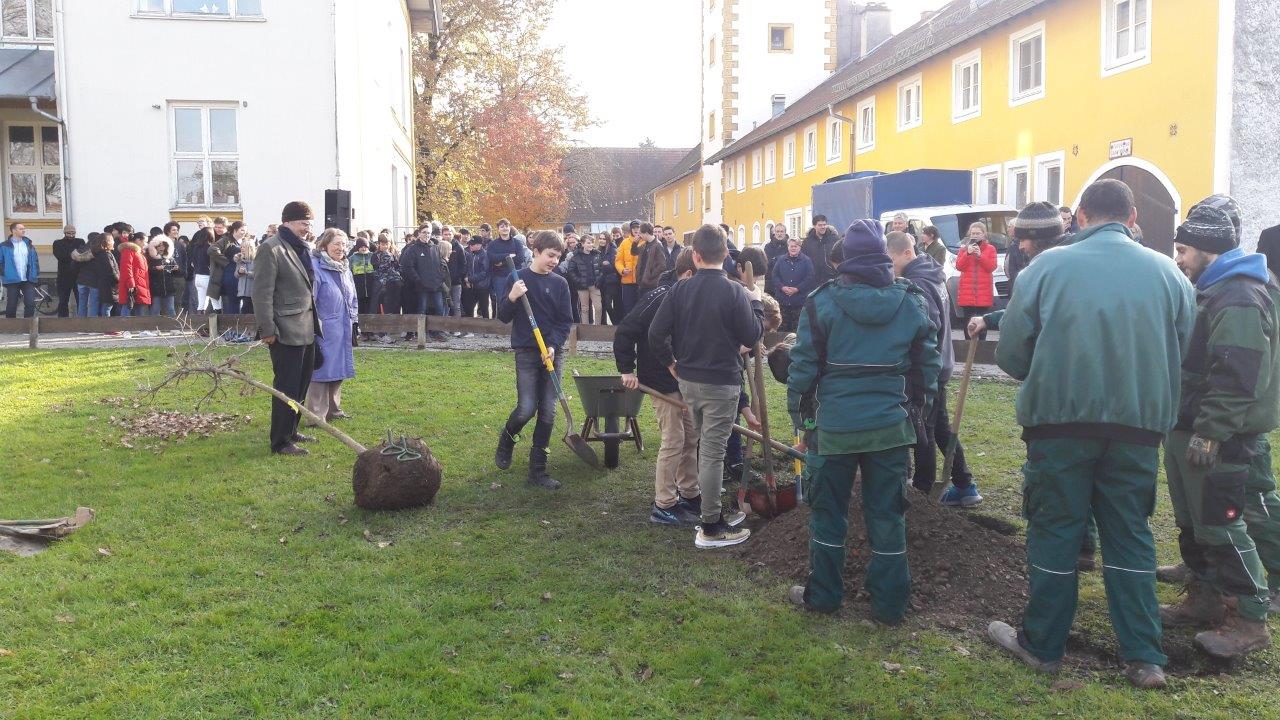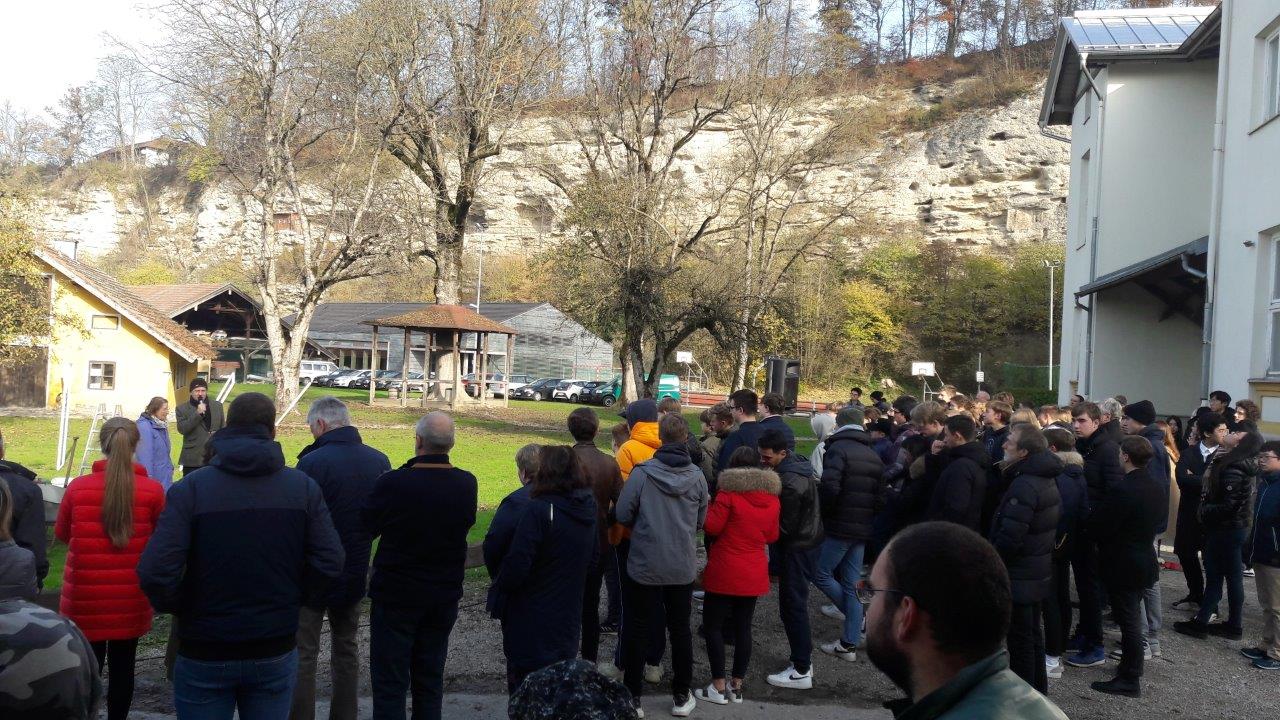 Oak planting on the grounds of the school Schloss Stein. Photo: Löffler
Together with the entire school community, on Wednesday 20 November 2019 at 10:30 a.m. at the school Schloss Stein, an oak tree was ceremoniously planted and a basalt stele erected. After a social reception with a veal-sausage breakfast at the Coachers' Inn, the school principal, Theresia Schilling, Traunreut's principal mayor, Klaus Ritter, the museum's director, Dr Birgit Löffler, and the head of the boarding school, Sebastian Ziegler, spoke.
DASMAXIMUM benefactor Heiner Friedrich, one of the first three graduates of the school, was represented by his sister Heike Friedrich, also a former student at Schloss Stein and benefactor of La Monte Young and Marian Zazeela's "Dream House" in Polling near Weilheim.
The planting was carried out by the Traunreut Jugendsiedlung, Department of Horticulture and Landscaping under the direction of Daniel Hartl and his team.