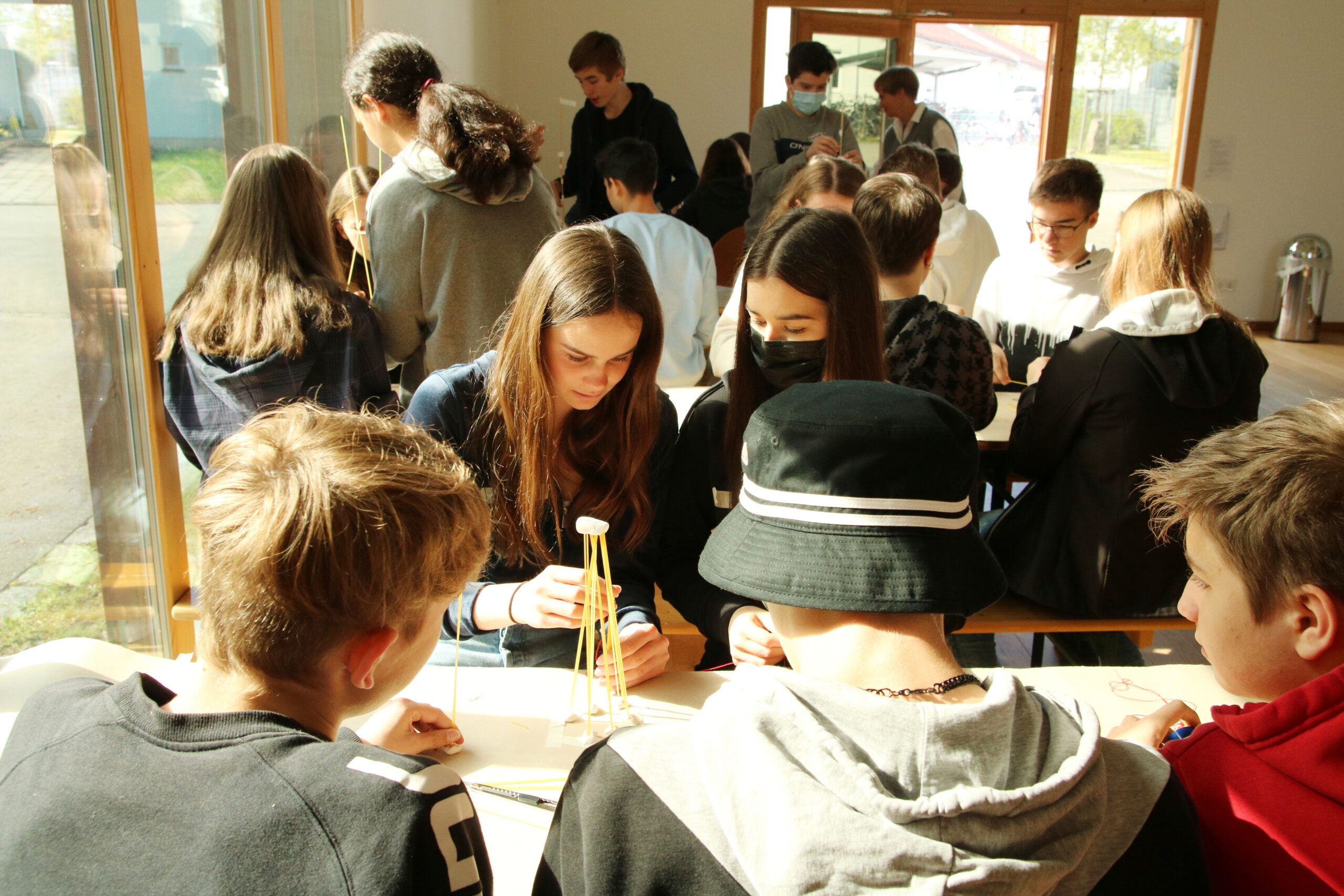 Fig: Pupils of the JHG Traunreut at the ZukunftsAtelier in the museum, Photo: DASMAXIMUM
How can I change my own environment for the better through collective action? Joseph Beuys asked himself this question with his social sculpture. This question is now also being explored by the 9c pupils of the Johannes-Heidenhain-Gymnasium in Traunreut, who were the first class to take part in the museum's new school project, the ZukunftsAtelier.
Building on the project "Planting oak trees in honour of Joseph Beuys", children and young people are encouraged to think about social responsibility in a three-part workshop.
At a first meeting in the DASMAXIMUM, the pupils of 9c together with their teacher Constanze Penninger and museum educator Susanne Frigge collected and concretised their first ideas. Together, the class decided to give young people's mental health more visibility in their project.
This was followed in a second workshop at the school by the
Design implementation of the idea. Posters in the form of oversized buttons with slogans such as "Look behind the wall", "I am (not) ok" or "You too?" are intended to draw attention to the needs of those affected and encourage them to address problems. On an action day at the school and in autumn at the k1 cultural and event centre in Traunreut, the students want to raise awareness of the issue with their posters and stickers.
We are looking forward to the upcoming ZukunftsAtelier with the CHG Traunstein, the
Mittelschule Traunreut, HTG Trostberg and Theresiengymnasium München.
The ZukunftsAtelier is supported by the Friends of DASMAXIMUM and STADTKULTUR with funds from the Bavarian Cultural Fund, and for Munich by the ZukunftJetzt! foundation.