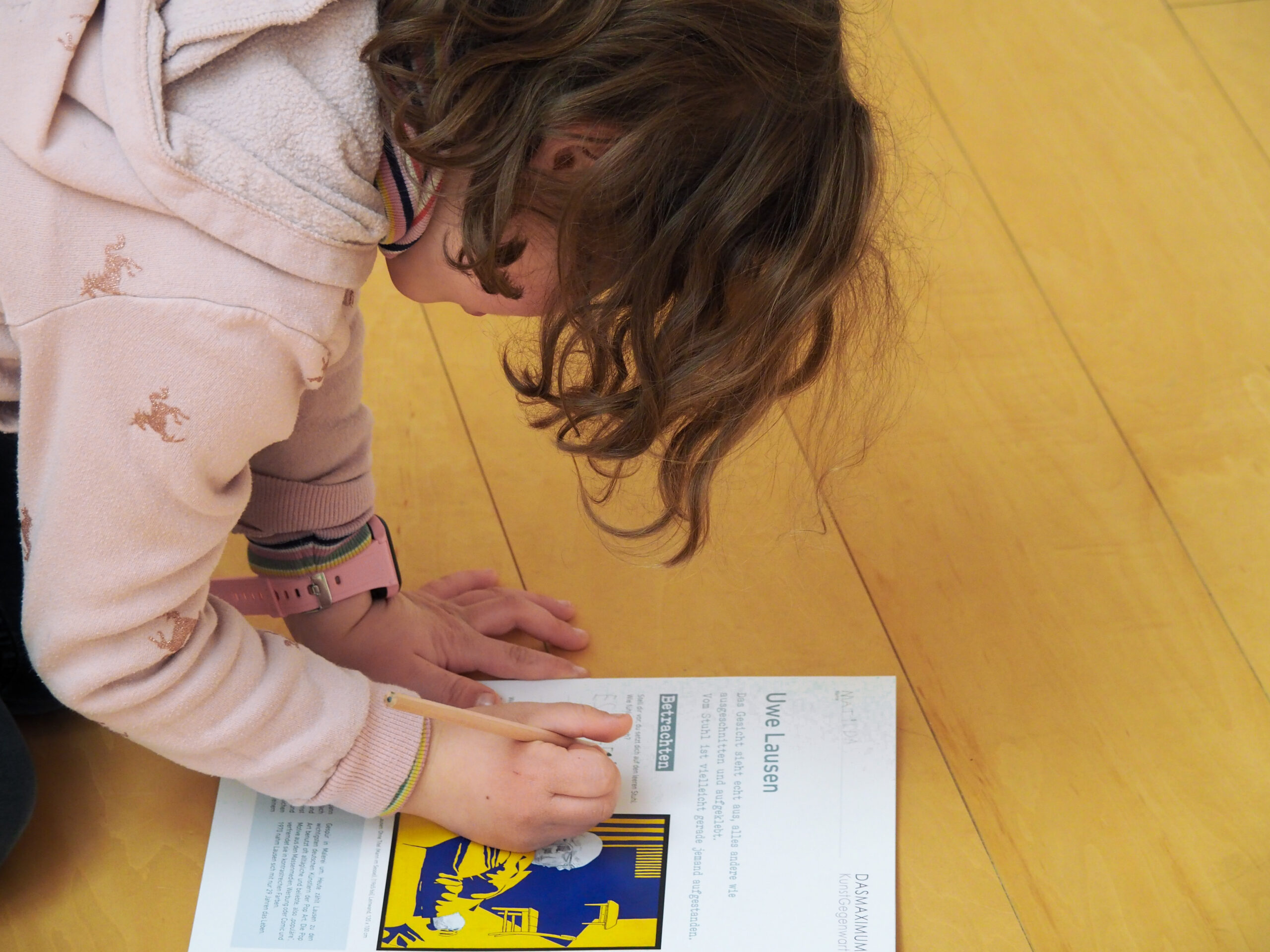 Fig: Young visitor with active bow to Uwe Lausens, Photo:DASMAXIMUM

Summer is finally here, and for many people outdoor swimming pools, lakes and ice cream parlours are on the agenda. The museum DASMAXIMUM complements the longed-for cooling down with art enjoyment: the monthly KunstBegegnung for children also takes place in summer.
On Saturday, 18 June at 3 p.m., we will focus on the German pop artist Uwe Lausen and ask why he paints so many empty chairs. Are they all at the lake after all? What is it about the refreshing blue and the summery yellow? Are these Uwe Lausen's favourite colours?
The offer is primarily aimed at children aged 8-12 years and lasts approx. 1 hour. Interested parents and their children can register directly at the museum ticket office on the day of the event or in advance by email/phone. The number of participants is limited. The offer is free of charge.