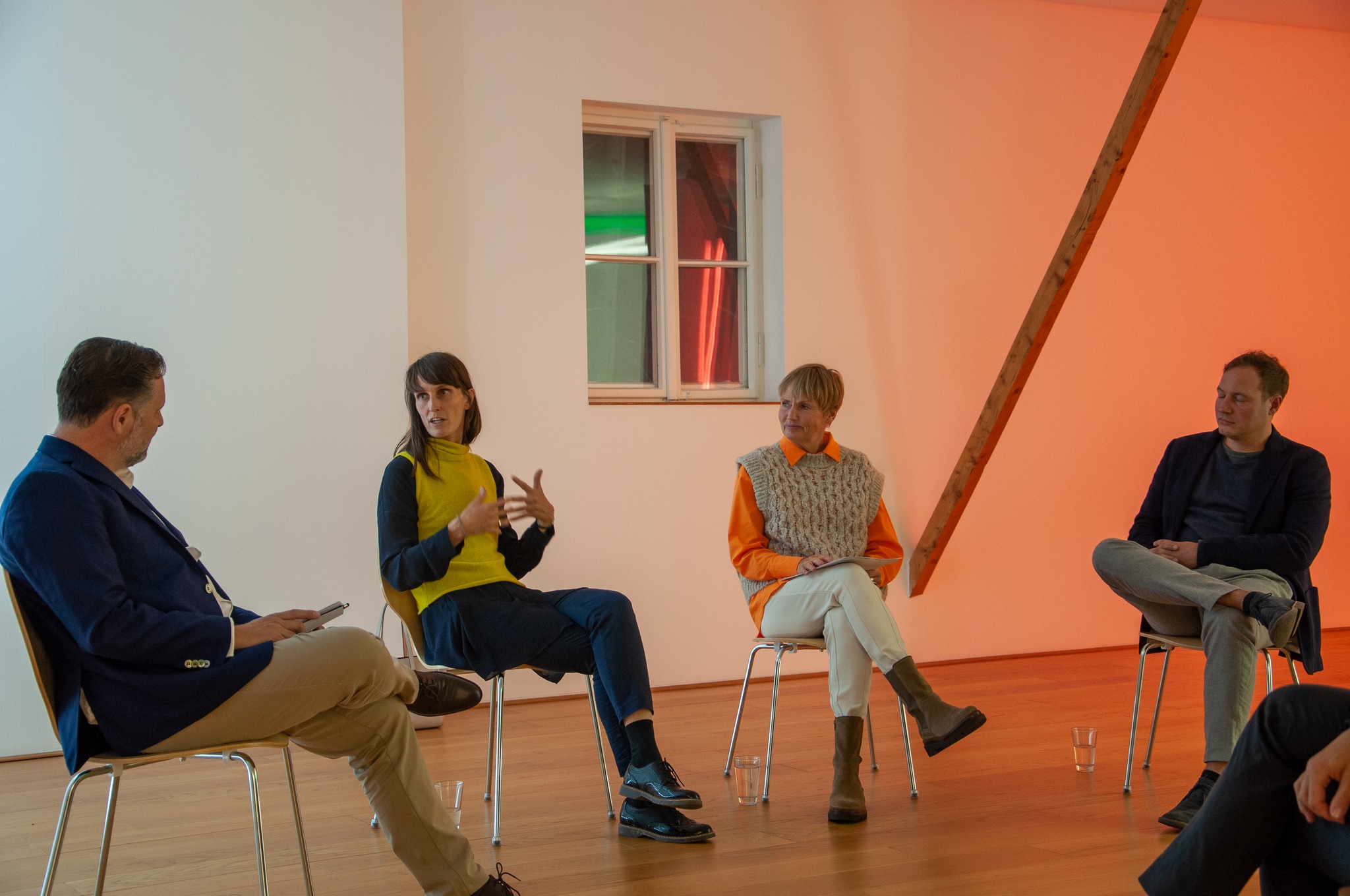 Fig.: from left José Hazañas, Dr. Maria Schindelegger, Susanne Frigge and Jeffrey Veit in the Dan Flavin room.

What can art education in museums do? Museum director Dr. Maria Schindelegger, museum educator Susanne Frigge and Jeffrey Veit, art teacher at CHG Traunstein, talked about this on September 15, moderated by José Hazañas, board member of the Friends and Sponsors Association.
Direct experience of art instead of imparting knowledge. This leads to giving one's own thoughts space and "opening one's mind" - all participants agreed on this. Above all, the museum's most recent project, the "Future Studio," was discussed in detail in this sense.
Afterwards, the conversations continued with drinks and small delicacies. Many thanks to the Food Startup Incubator of Weihenstephan University for the great catering.
On October 6, the talk will go into the second round: at the BMW Foundation's premises on the Praterinsel in Munich at 6:30 p.m. There are still a few seats available. Register now at freunde@dasmaximum.com. More info on our website.