15.10.2021
OAK PLANTING IN HONOR OF JOSEPH BEUYS
CHIEMING, MOTHER-CHILD CLINIC
Chieming is now also on the map of the "Oak Planting in Honour of Joseph Beuys" campaign and sets an example for community action for the benefit of society and nature.
In bright sunshine and a Bavarian blue sky, an oak tree was planted in honour of Joseph Beuys on the picturesque shore of Lake Chiemsee, directly in front of the Mother and Child Clinic. Dr. Friedrich Mumm von Mallinckrodt, an agricultural economist who works in the field of development aid, Gisela Sengl, a member of the Green Party in the state parliament, and Herbert Stahl, in his function as chairman of the Traunstein Art Association, were involved as tree sponsors. In an exemplary way, the four areas that Joseph Beuys wanted to sustainably connect with his art project were combined here: social commitment, ecology, politics and culture.
They supported the planting team of the local building yard with the energetic help of Mayor Stefan Reichelt and pupils of the primary and secondary school in Chieming. As a ceremonial finale, the new planting was finally watered with fresh Chiemsee water.
PARTICIPANTS
Tree sponsors: Dr Friedrich Mumm von Mallinckrodt, Gisela Sengl and Herbert Stahl
Initiator: Dr Friedrich Mumm von Mallinckrodt
Planting: AlleeGro Nurseries
Tree: English oak
Basalt stele: Dietrichsberg Quarry, Rhön
PHOTOS OF THE OAK PLANTING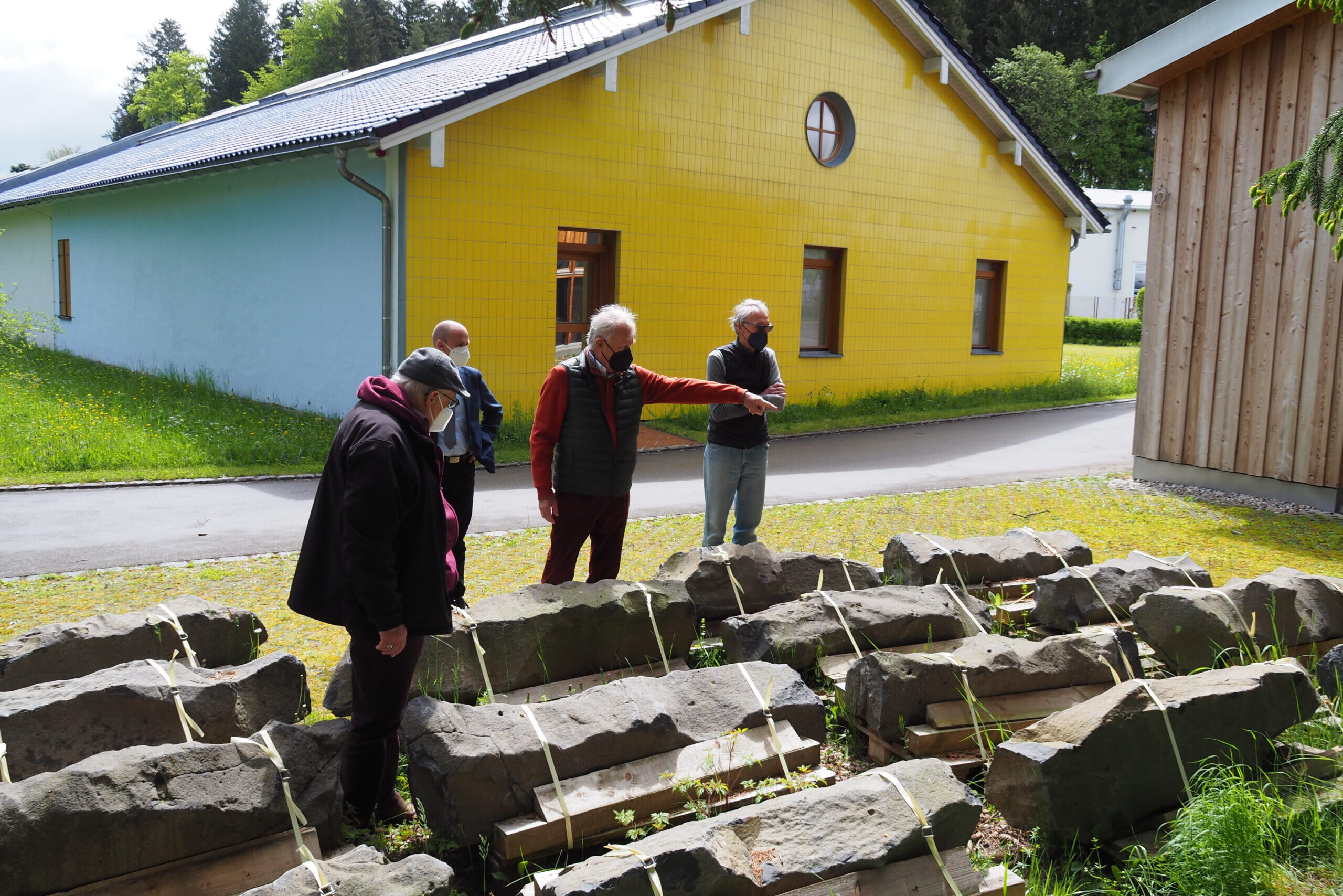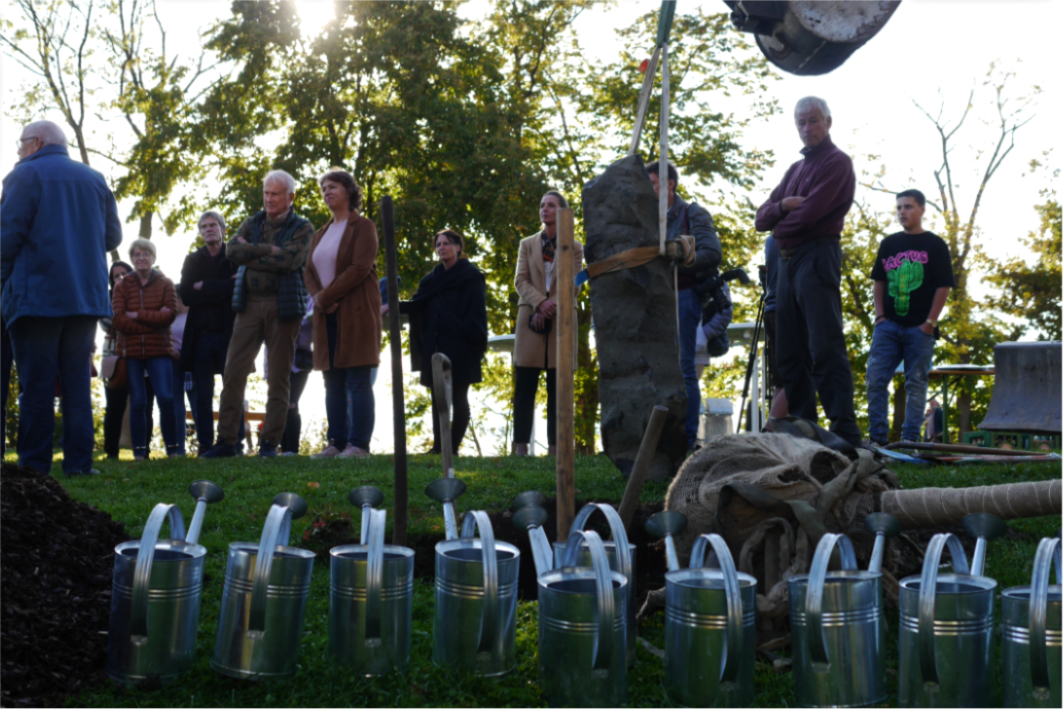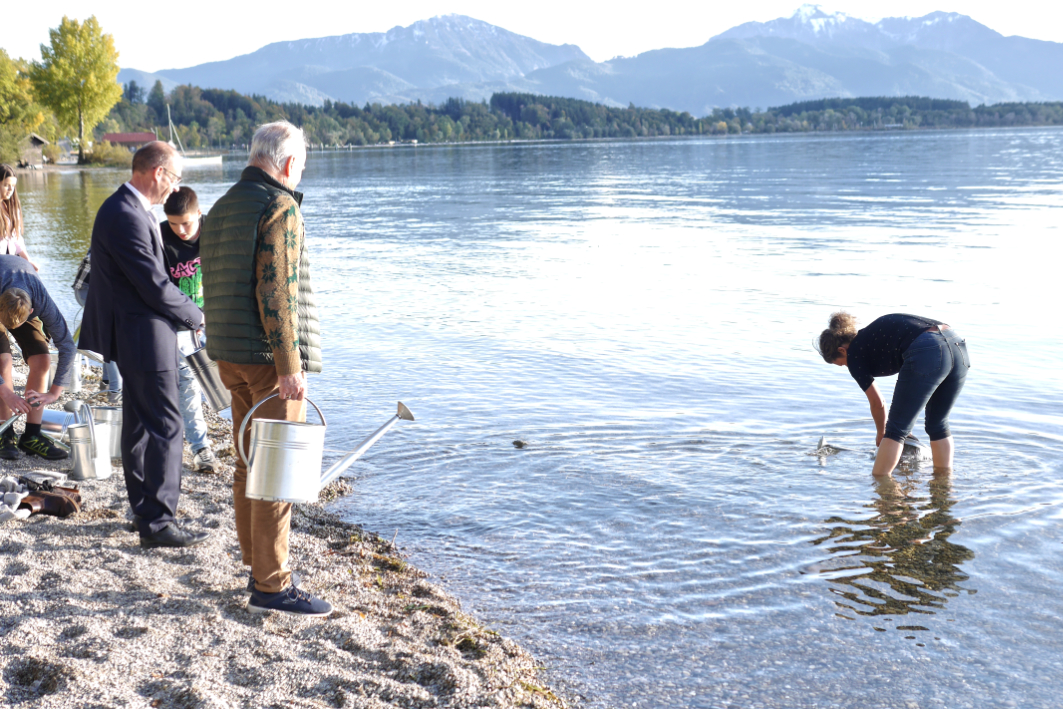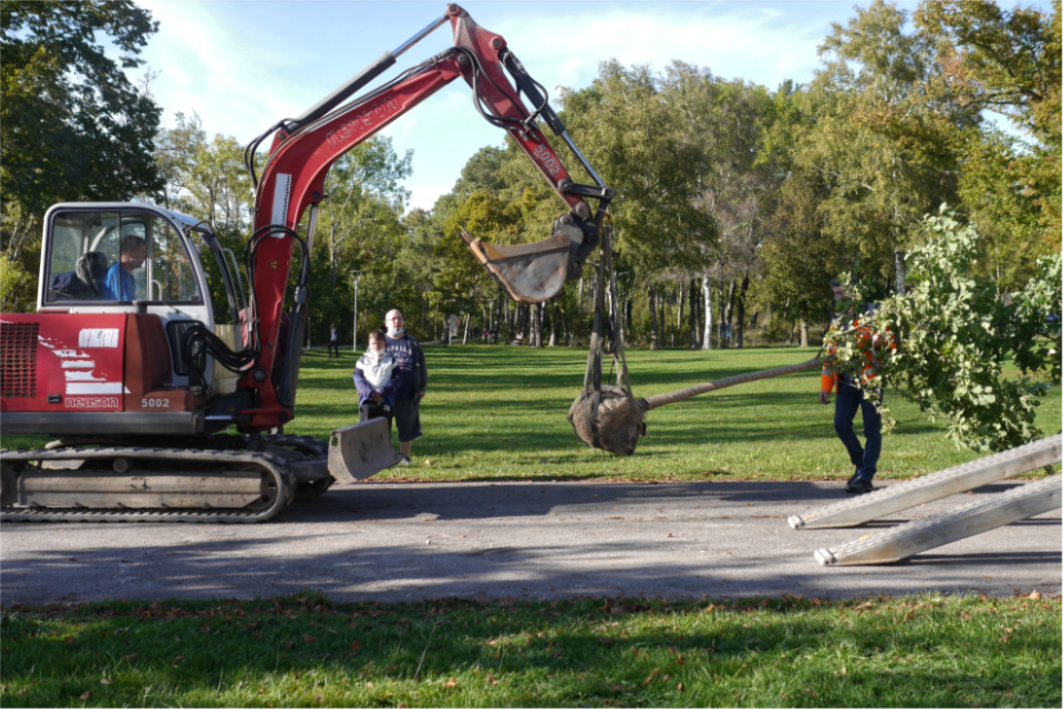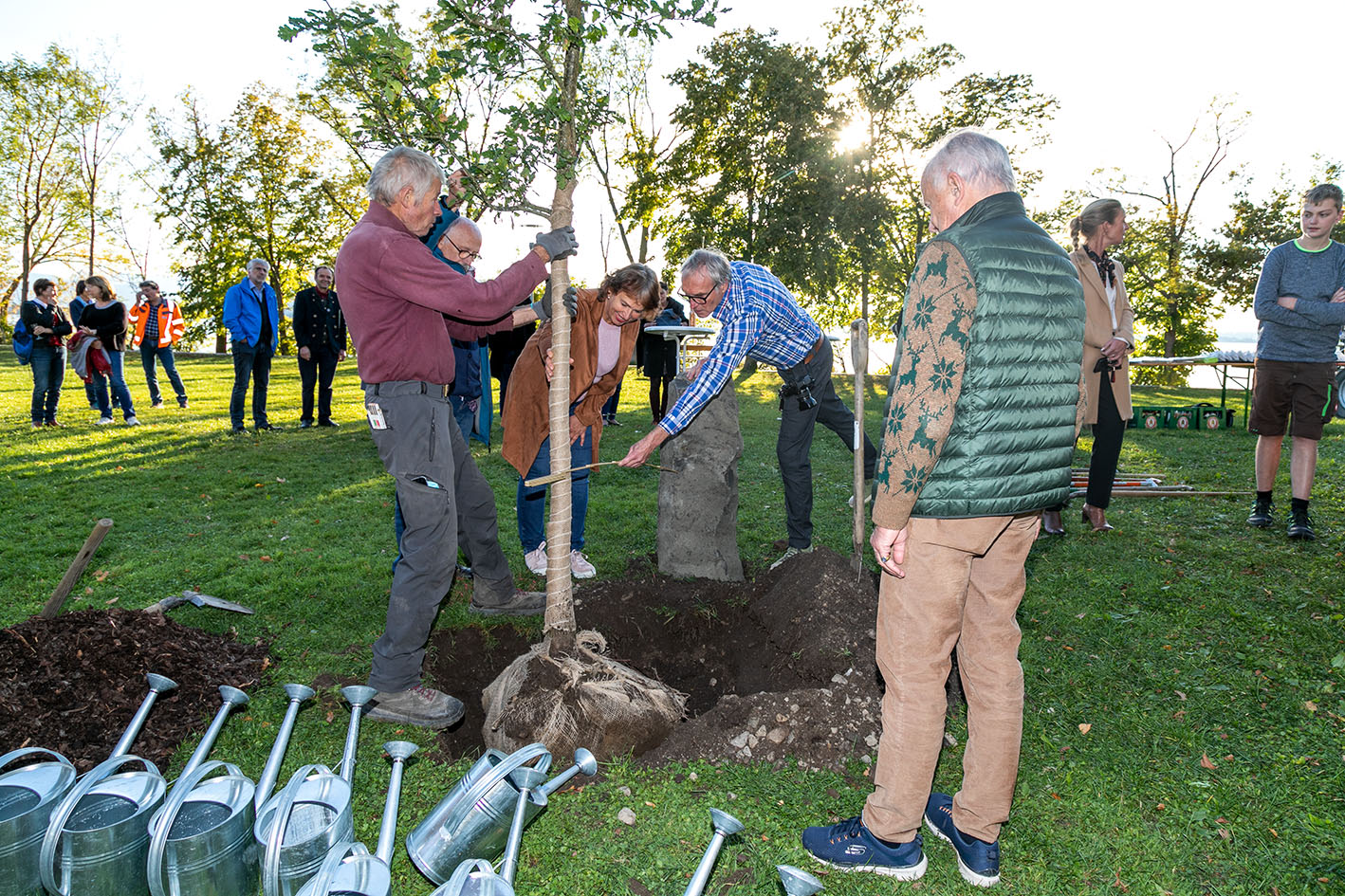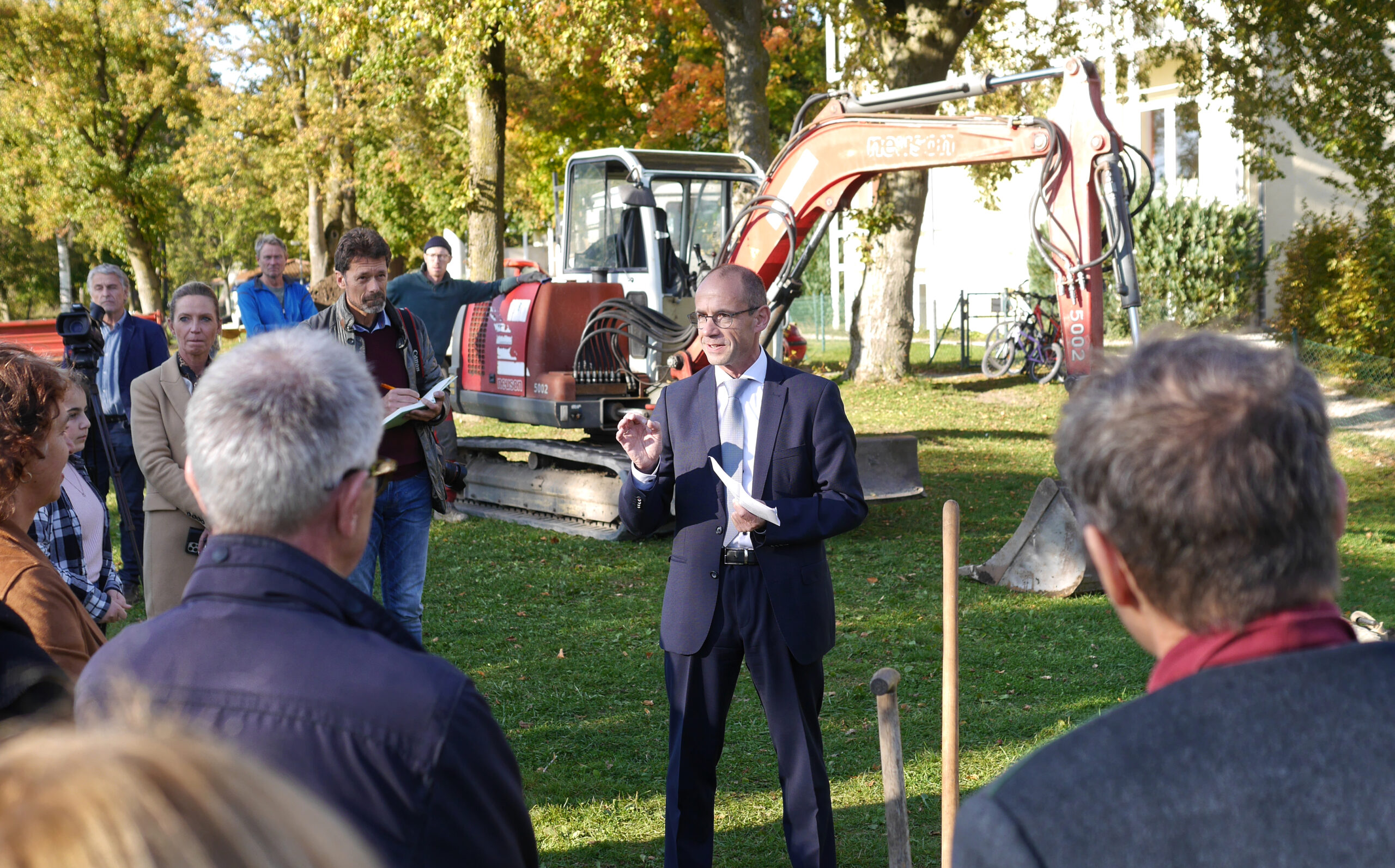 Herbert Stahl (Traunstein Art Association), Stefan Reichelt (Mayor of Chieming), Dr. Friedrich Mumm von Mallinckrodt (agricultural economist) and Lothar Müller (DASMAXIMUM) select the appropriate basalt stele for the planting campaign.
Oak and basalt are delivered and placed in their destination. The oak is then watered with fresh Chiemsee water.
Photos: DASMAXIMUM and Axel Effner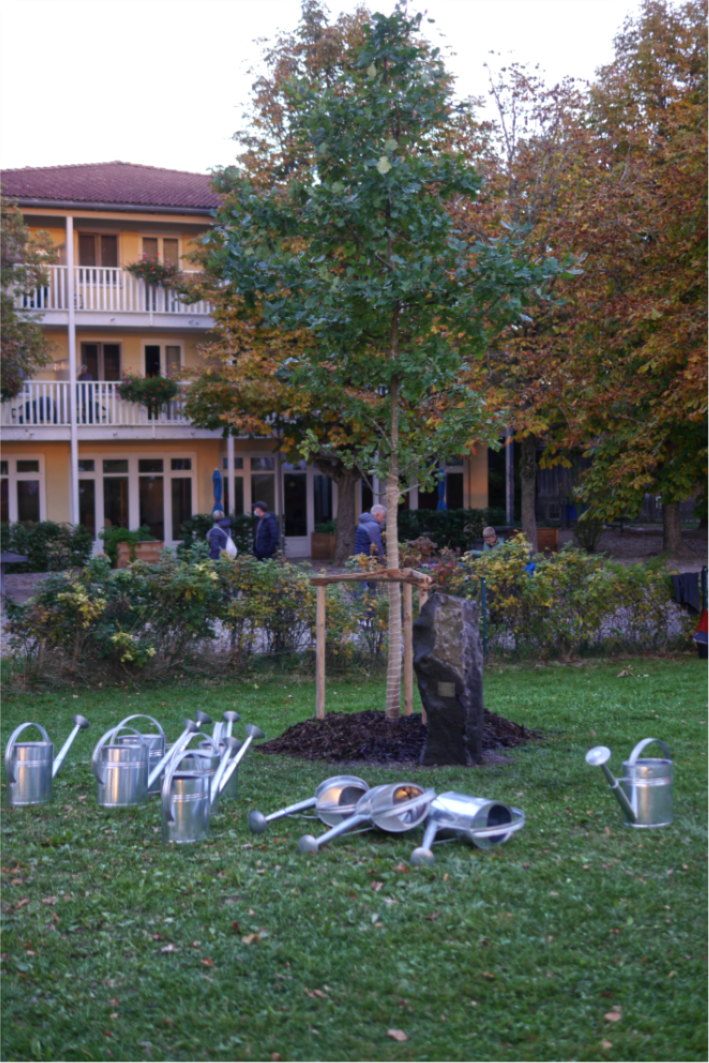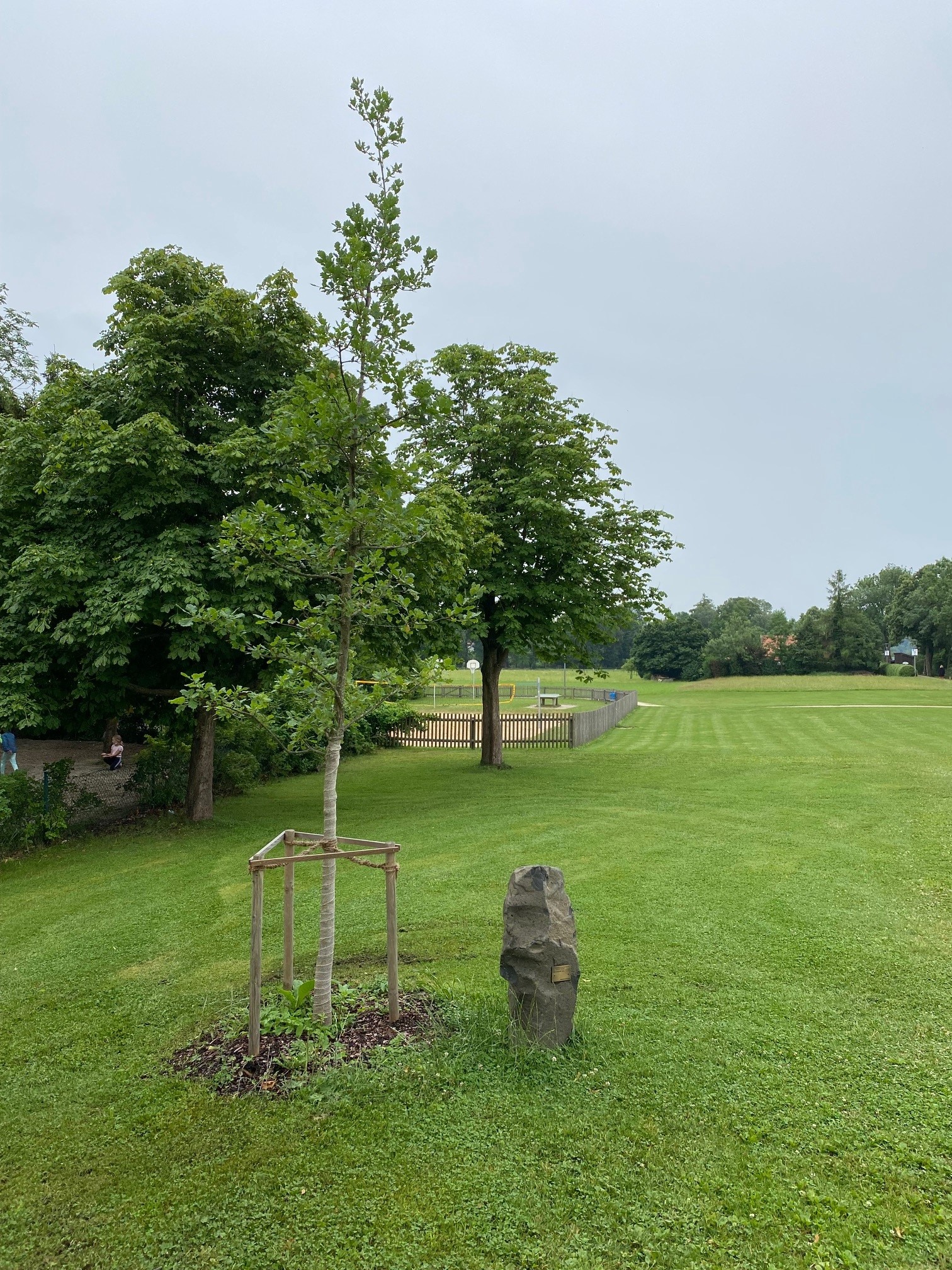 Status 02.07.2022
Photo: Municipality of Chieming, Real Estate (G. Tersteegen)