14.11.2018
OAK PLANTING IN HONOR OF JOSEPH BEUYS
DASMAXIMUM MUSEUM SITE CHAMBERLAIN HALL

A ginkgo as a gift for the 80th birthday of the museum's founder Heiner Friedrich led to the idea of accompanying it with a basalt stele and thus make it part of the "Oak Planting in Honor of Joseph Beuys". The ginkgo also had a special significance for Beuys due to its extraordinary and myth-forming qualities, so that a prominent place in the green area in front of the Chamberlain Hall was chosen as the planting site. Together with Traunreut's First Mayor Klaus Ritter, DASMAXIMUM Foundation Chairman Dr. Peter Lämmerhirdt and Alexandra Wolf, Head of Legal Affairs and Regional Development at the Traunstein District Office, Heiner Friedrich and his team implemented the planting.
PARTICIPANTS
Tree sponsor: Ingrid and Carl-Friedrich Rein
Initiator: Ingrid Rein
Planting: Jugendsiedlung Traunreut, department of gardening and landscape gardening, Daniel Hartl
Tree: Ginkgo
Basalt: Landsburg Quarry, donated by the Foundation DASMAXIMUM
PHOTOS OF THE OAK PLANTING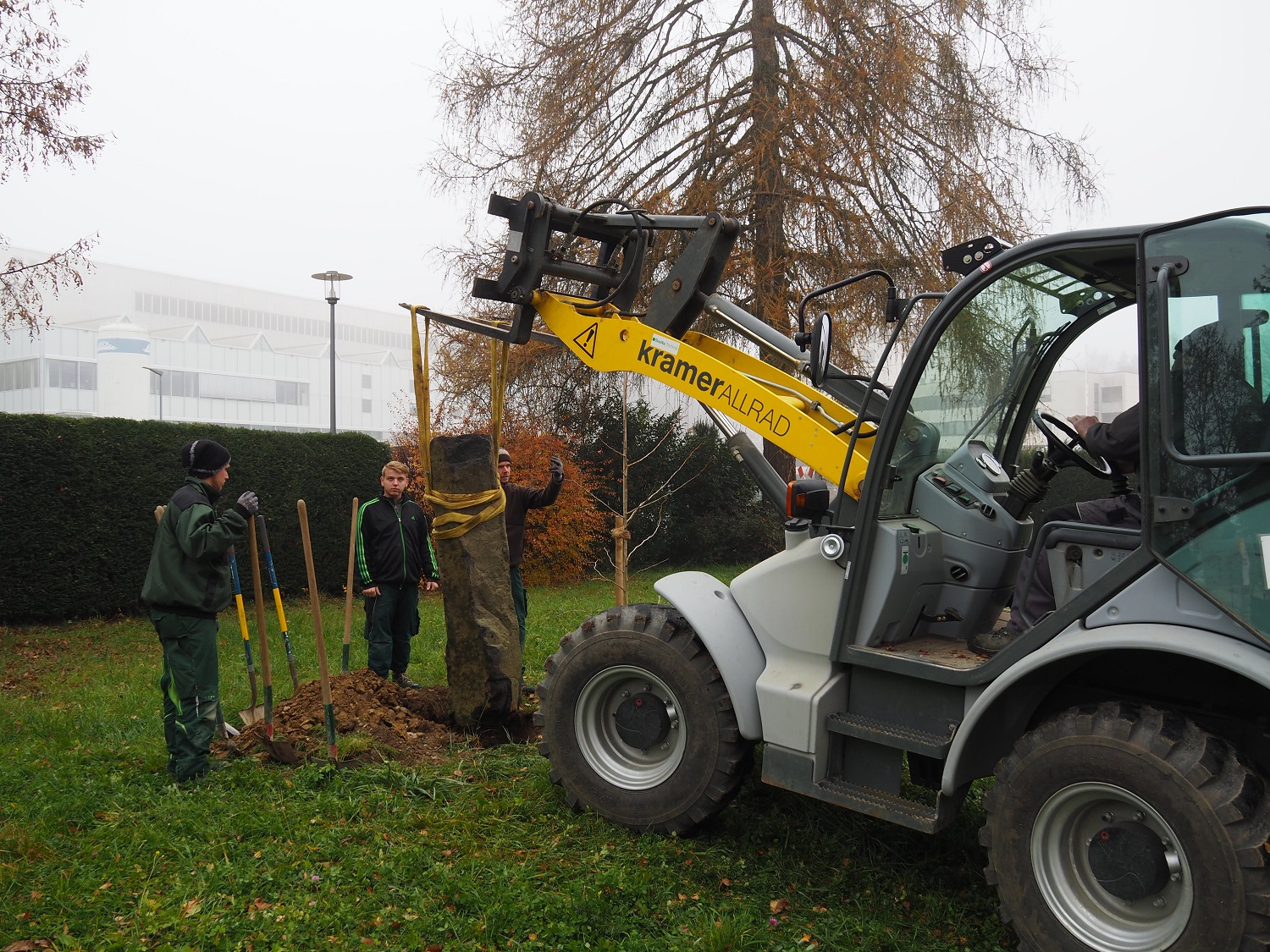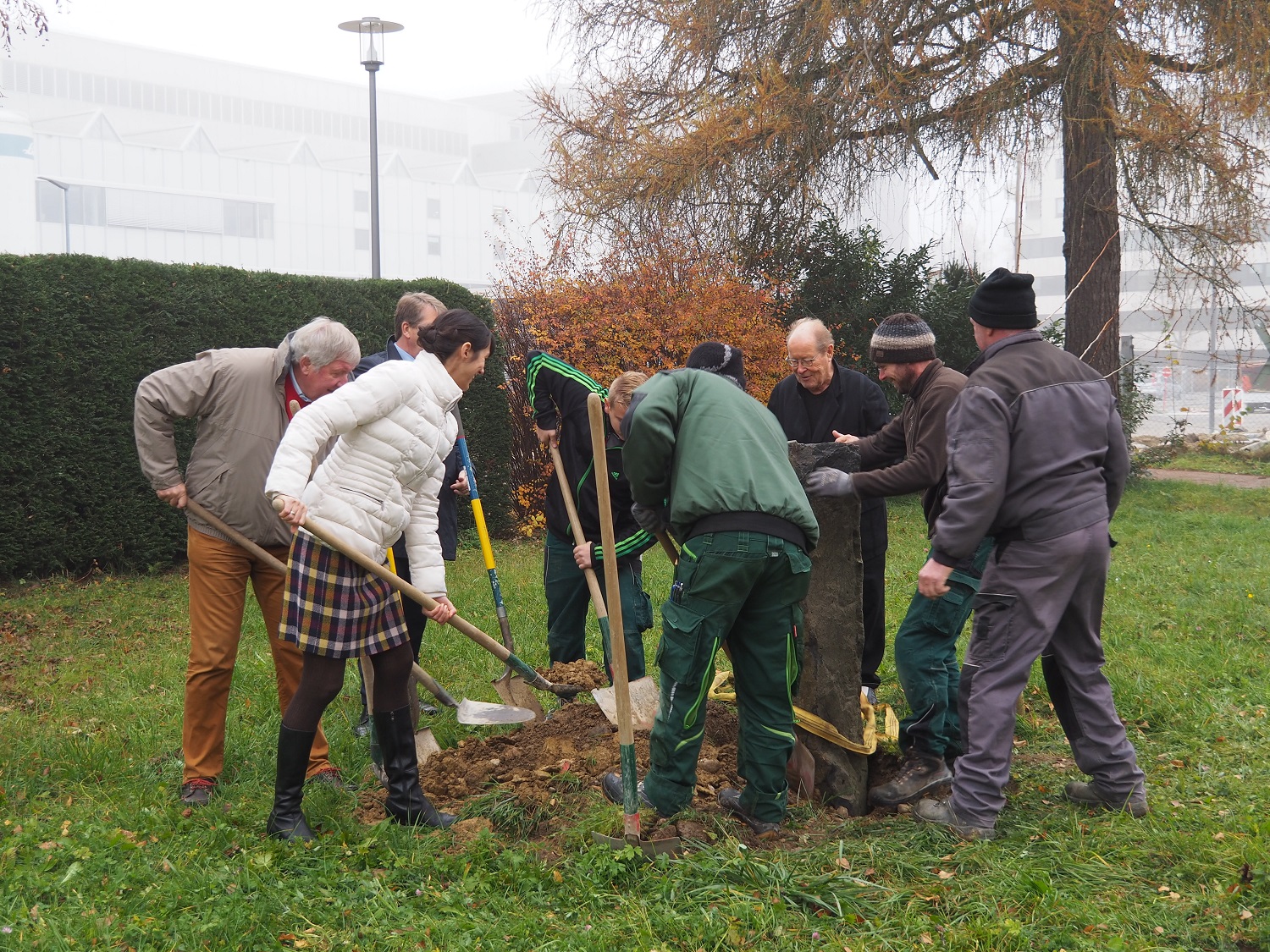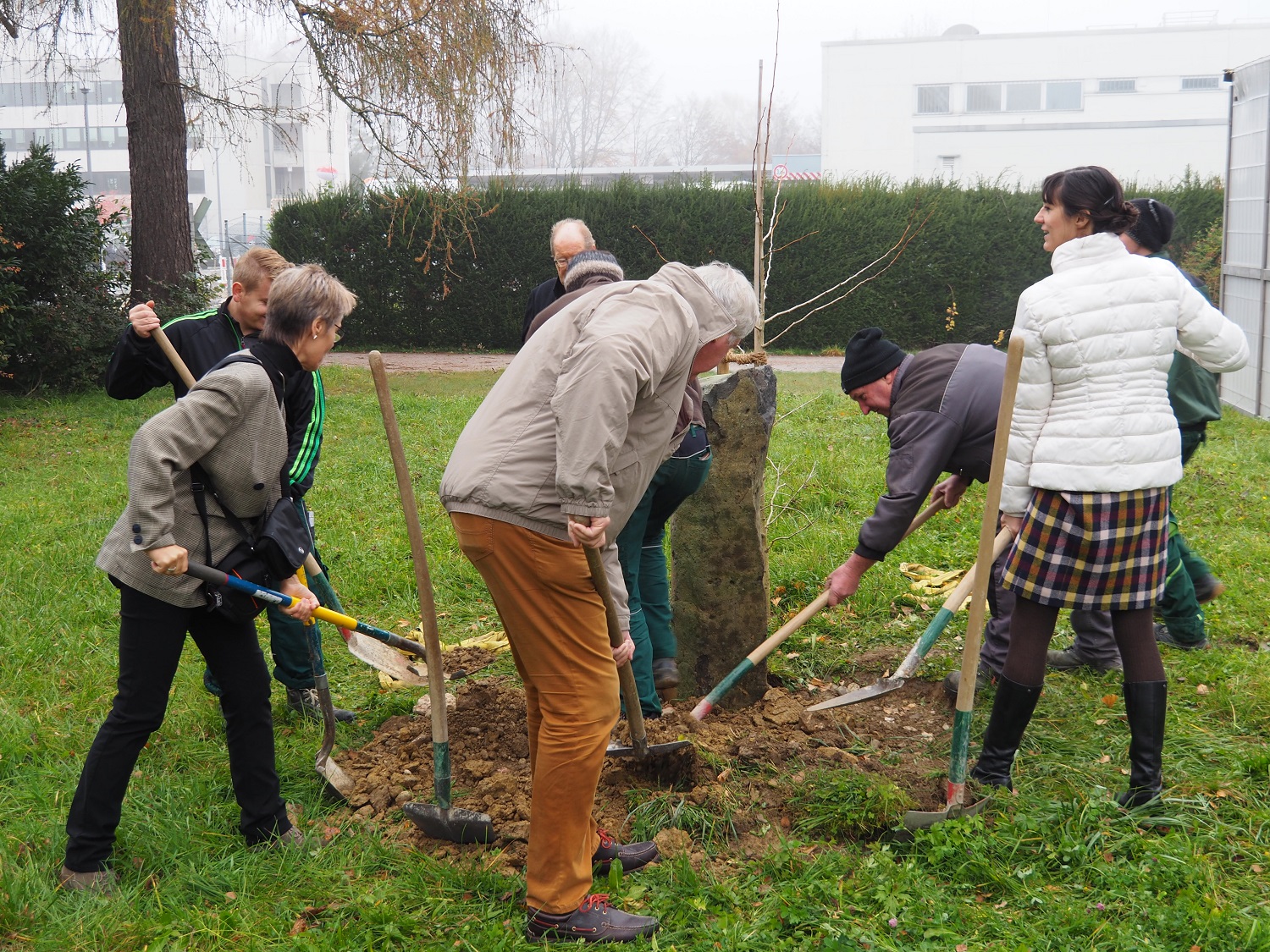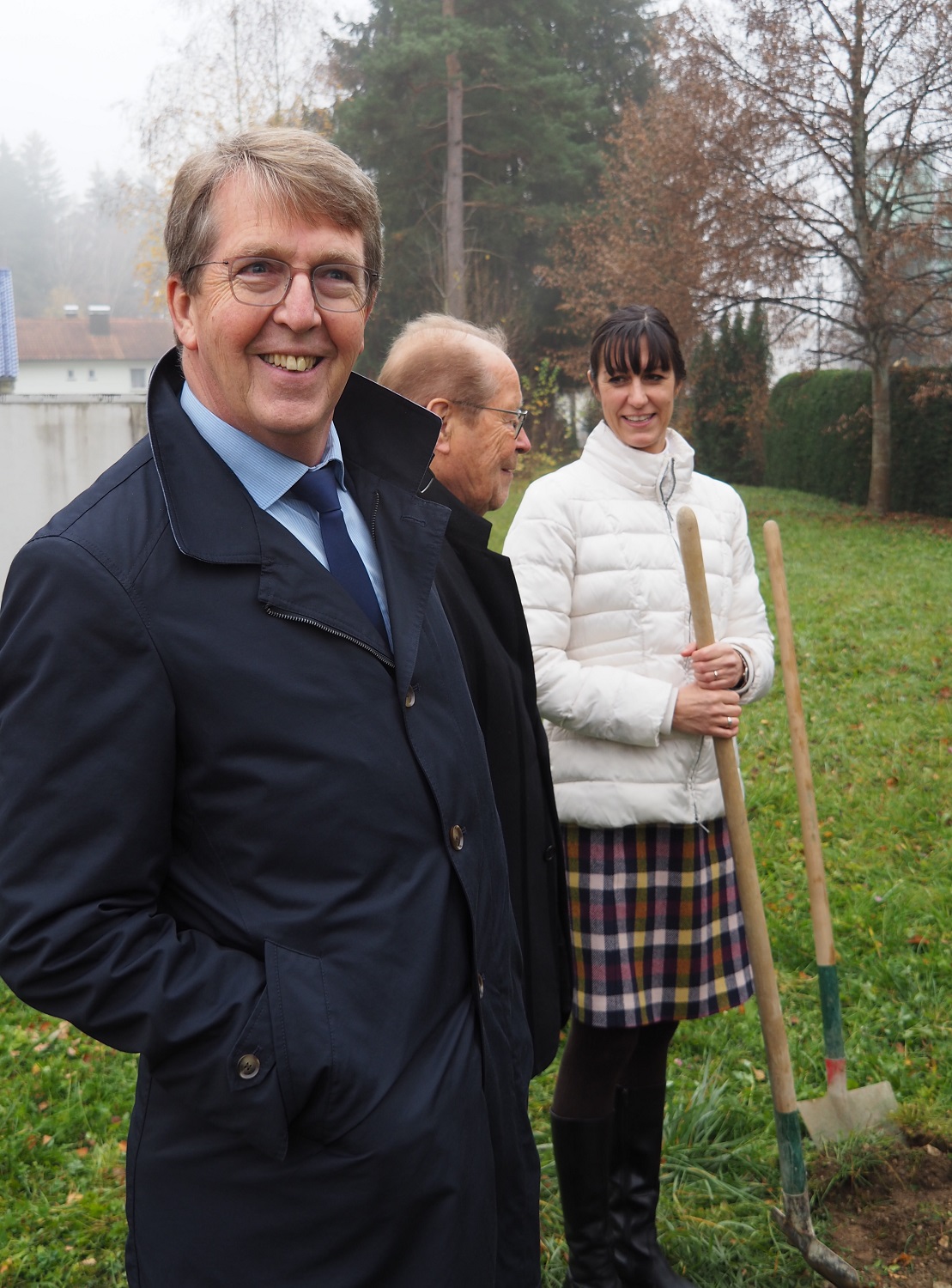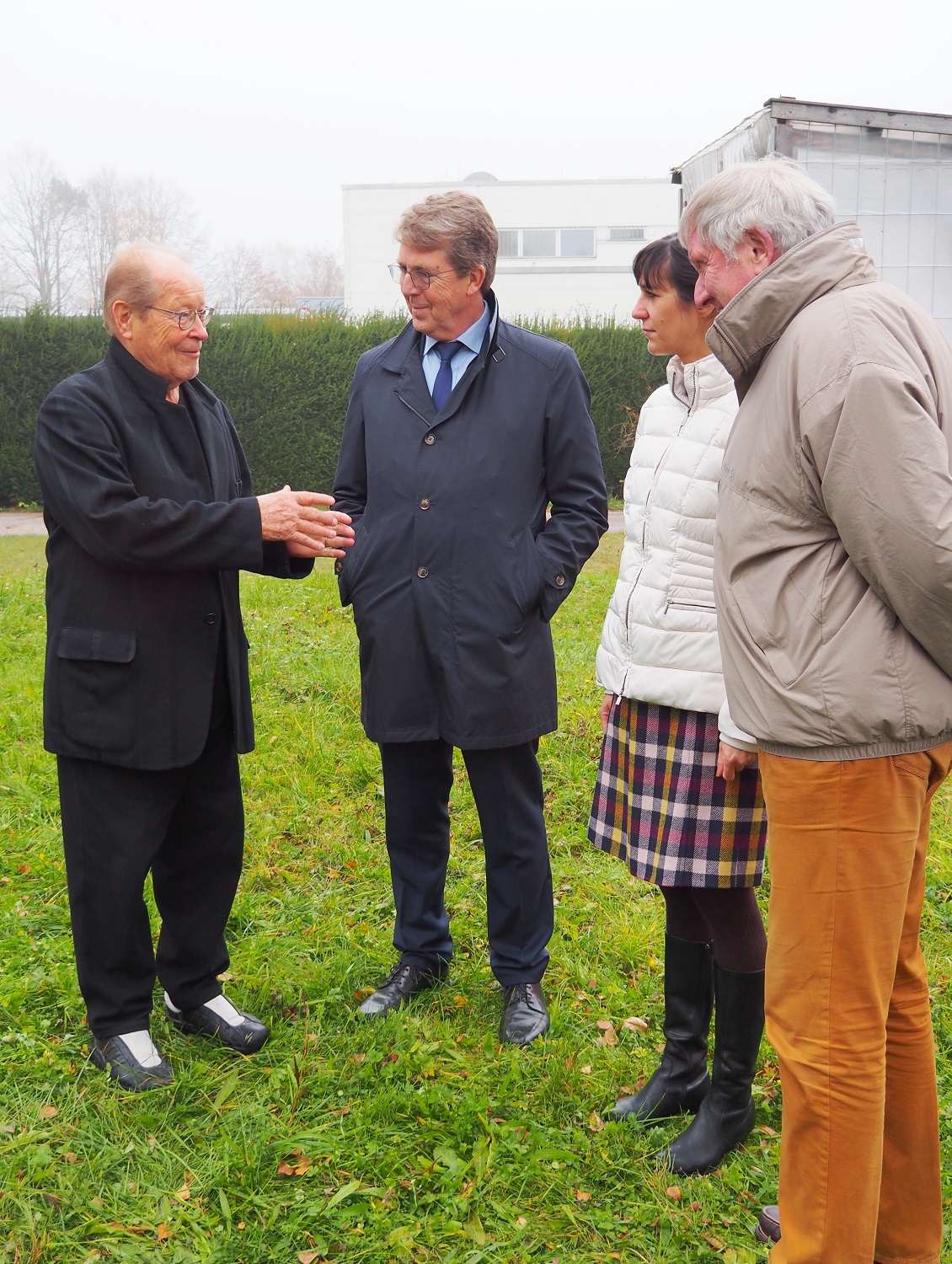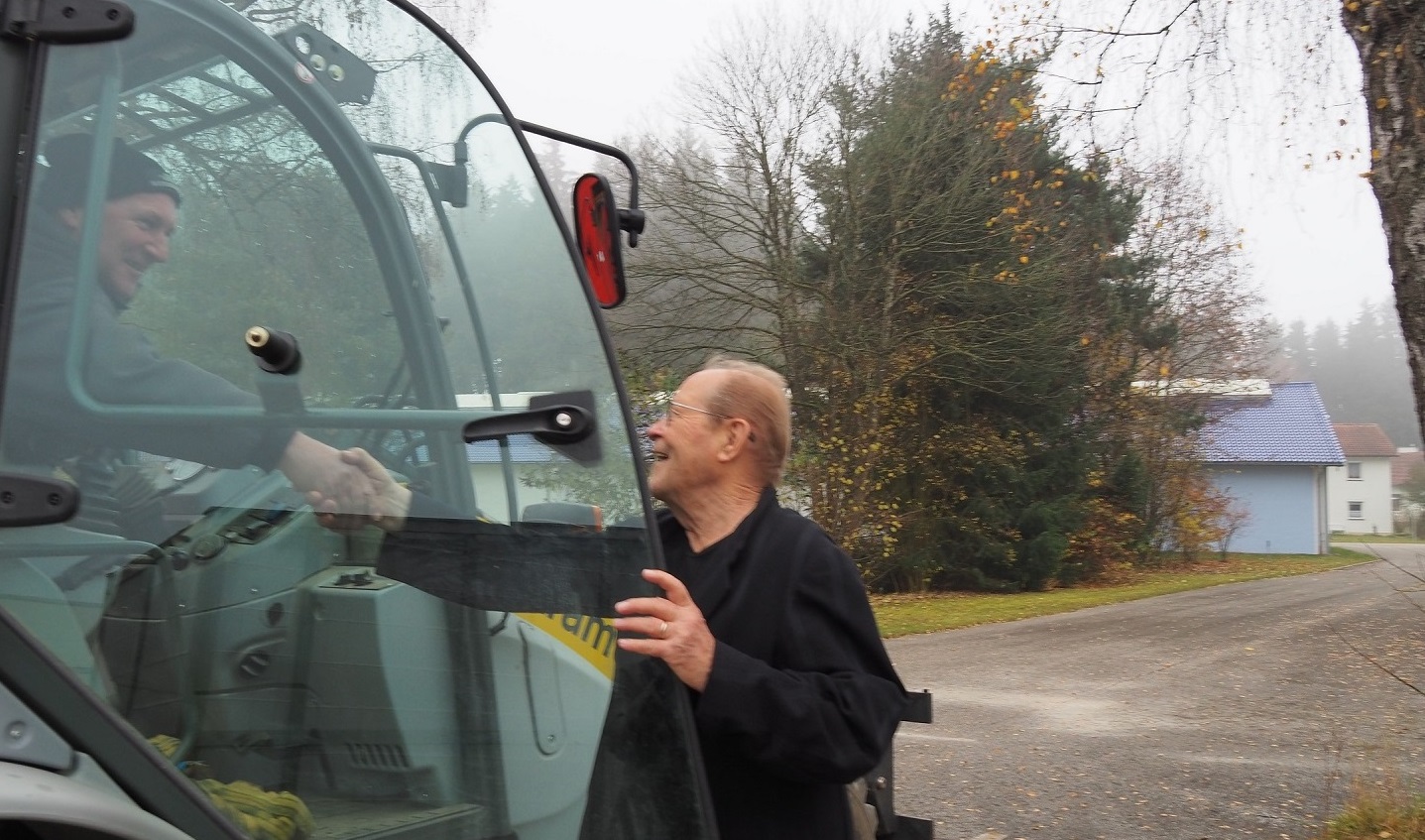 Fig.: 1.R.1.B: Employees of the GaLa construction department of the Traunreut Youth Settlement set the stone. 1.R.2.B.: Heiner Friedrich, founder of the museum DASMAXIMUM adjusts the fine alignment of the basalt stele. 2.R.f.l.t.r.: First mayor Klaus Ritter, Dr. Peter Lämmerhirdt, board of DASMAXIMUM, Alexandra Wolf, Landramtsamt Traunstein and Dr. Birgit Löffler, director DASMAXIMUM (2.B.1.f.l.), level the excavation around the set stone. 3.R.: The participants are happy about the successful planting action and Heiner Friedrich says goodbye to the employees of the youth settlement.
Photos: DASMAXIMUM