10.04.2019
OAK PLANTING IN HONOR OF JOSEPH BEUYS
DASMAXIMUM FRONT ENTRANCE
As part of the reopening of the newly designed Fridtjof-Nansen-Strasse, the city of Traunreut not only planted two oaks on Nansenstrasse (see corresponding post), but also the central oak in the entrance area next to the museum gate. It was given a particularly monumental basalt stone at its side. Numerous museum friends, politicians and guests energetically helped with the planting before First Mayor Klaus Ritter could invite everyone to the reception in a special tent, erected solely for this event.
PARTICIPANTS
Tree sponsor: City of Traunreut
Initiator: First Mayor Klaus Ritter
Planting: City of Traunreut, Civil Engineering - Parks, Master Gardener Robert Kratzer
Tree: Hungarian oak
Basalt: Landsburg Quarry, donated by the Foundation DASMAXIMUM
A project by DASMAXIMUM Foundation with the city of Traunreut
PHOTOS OF THE OAK PLANTING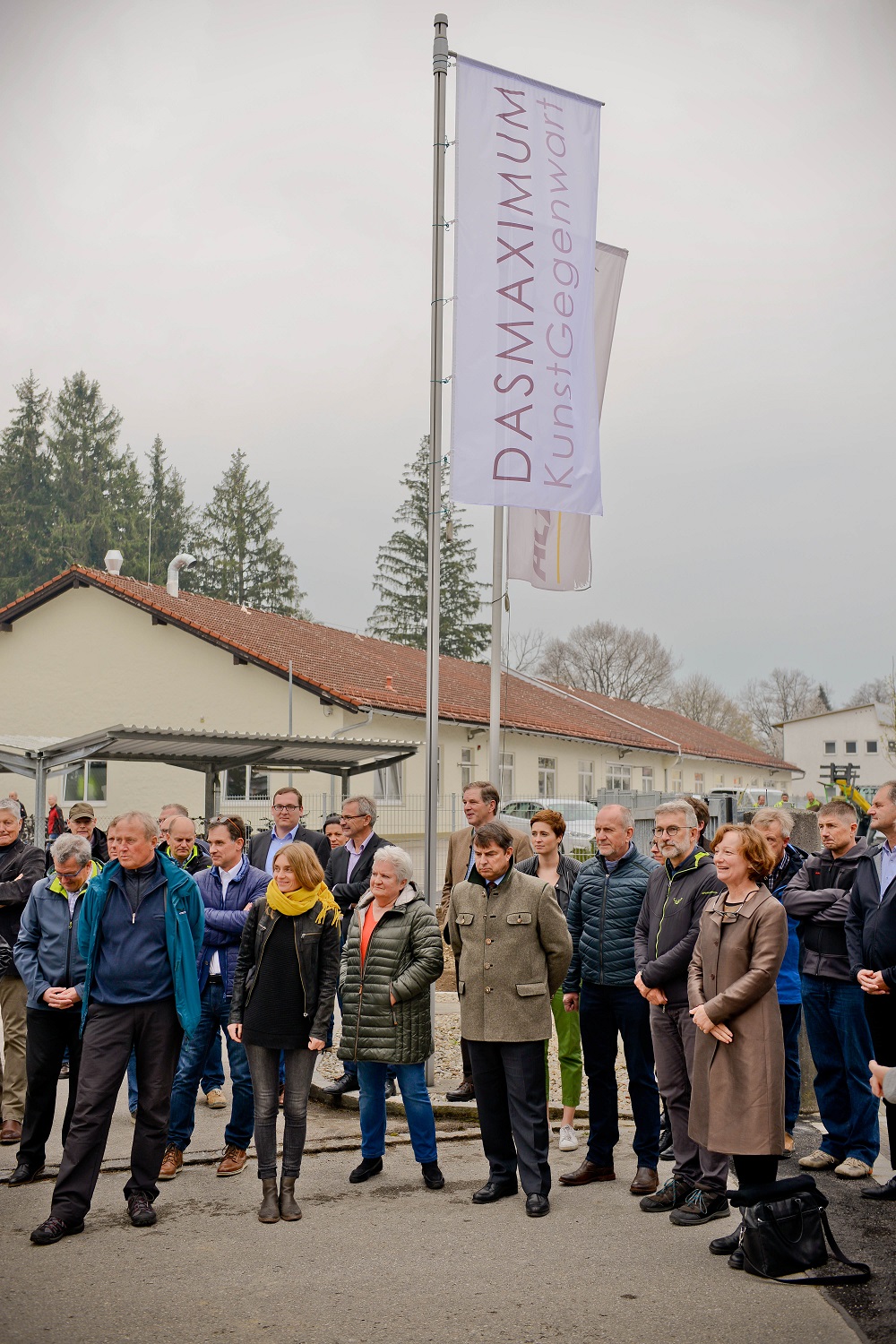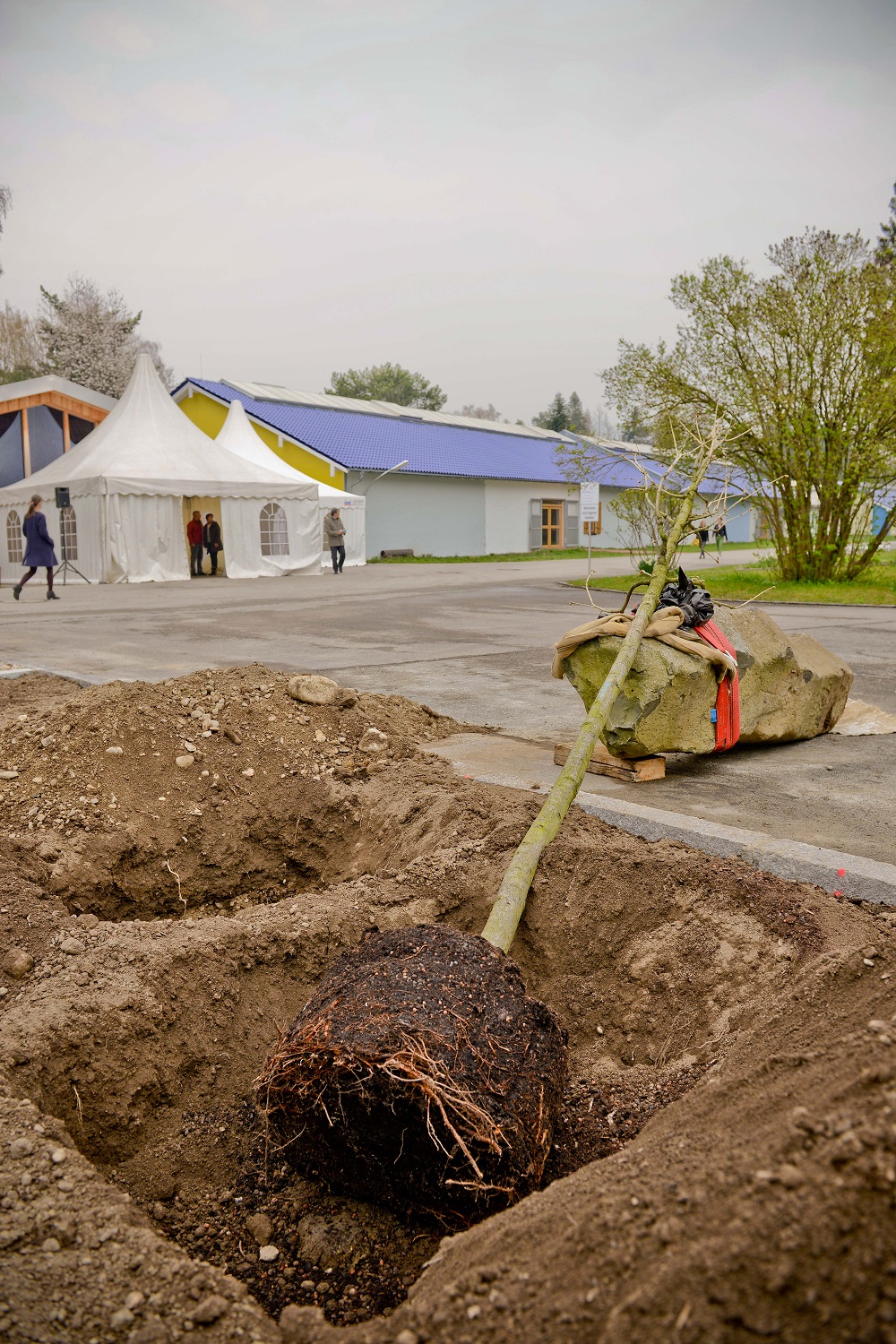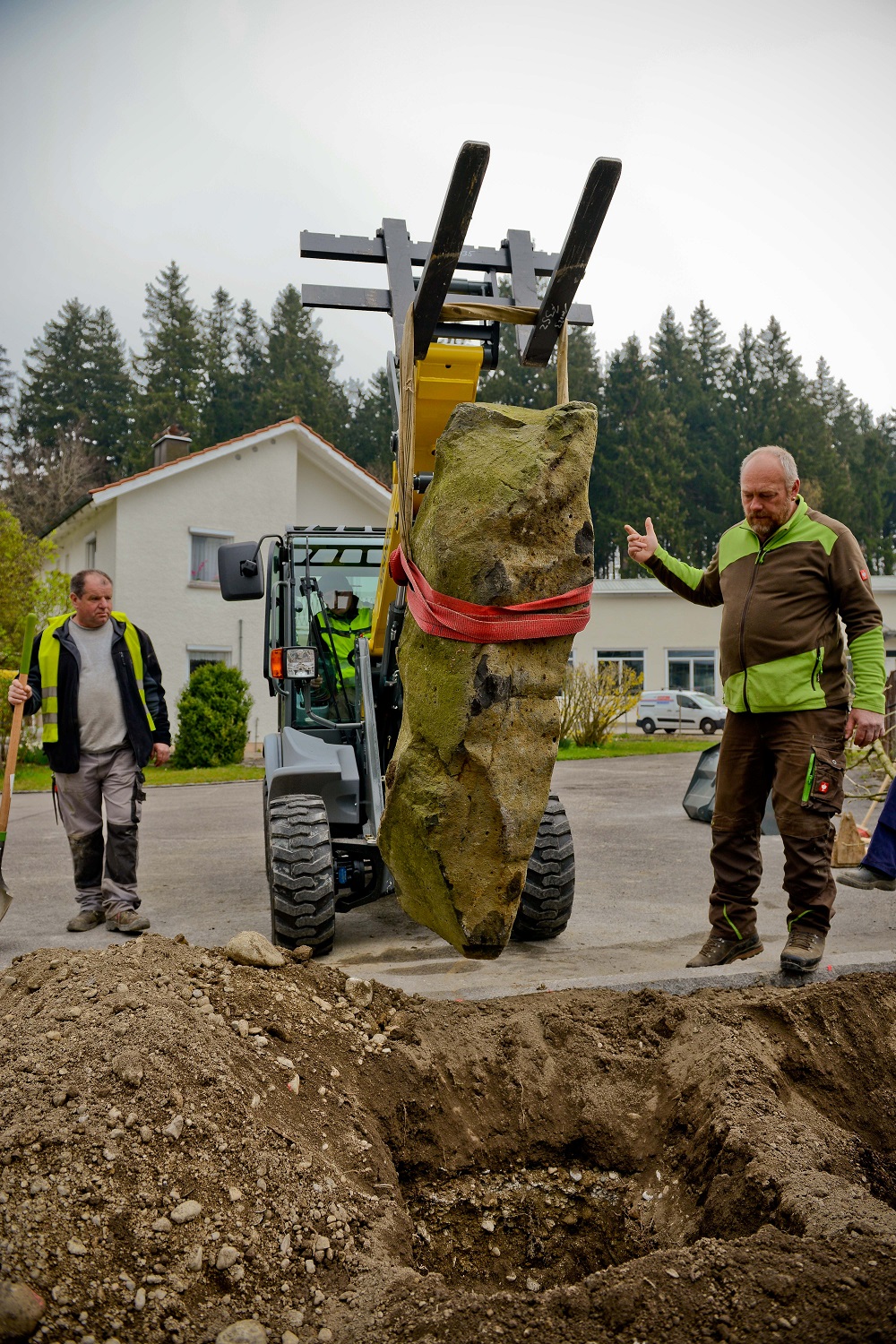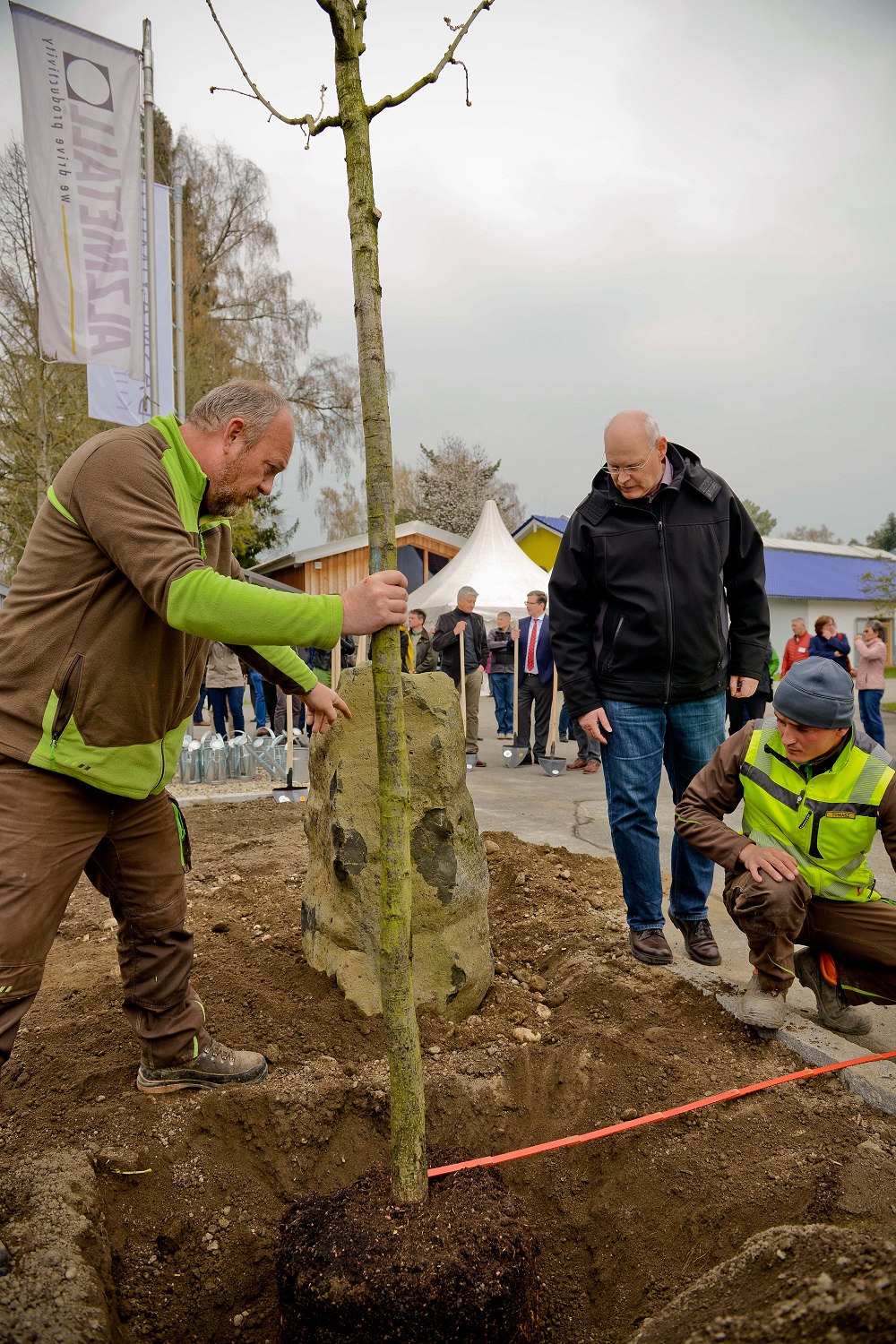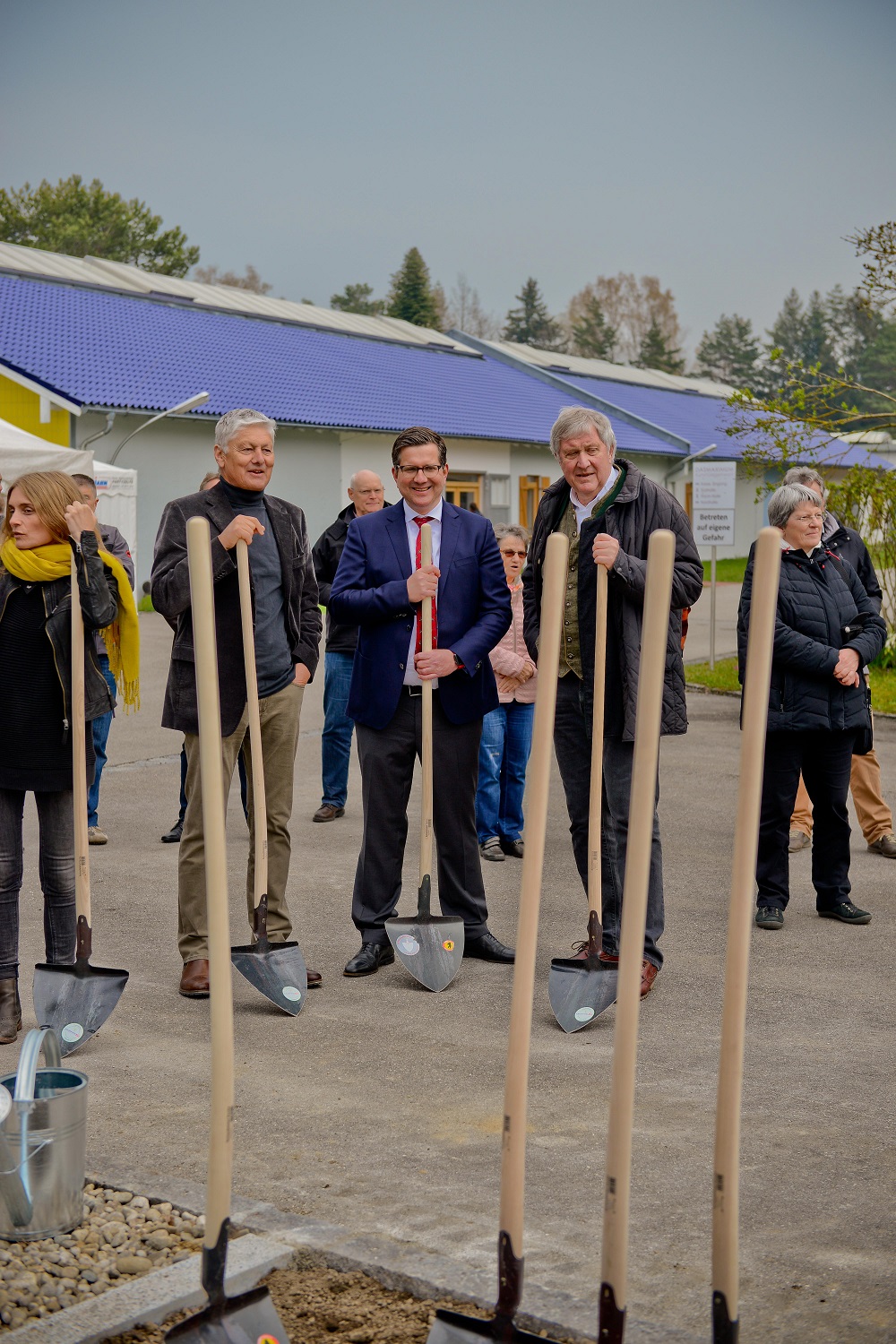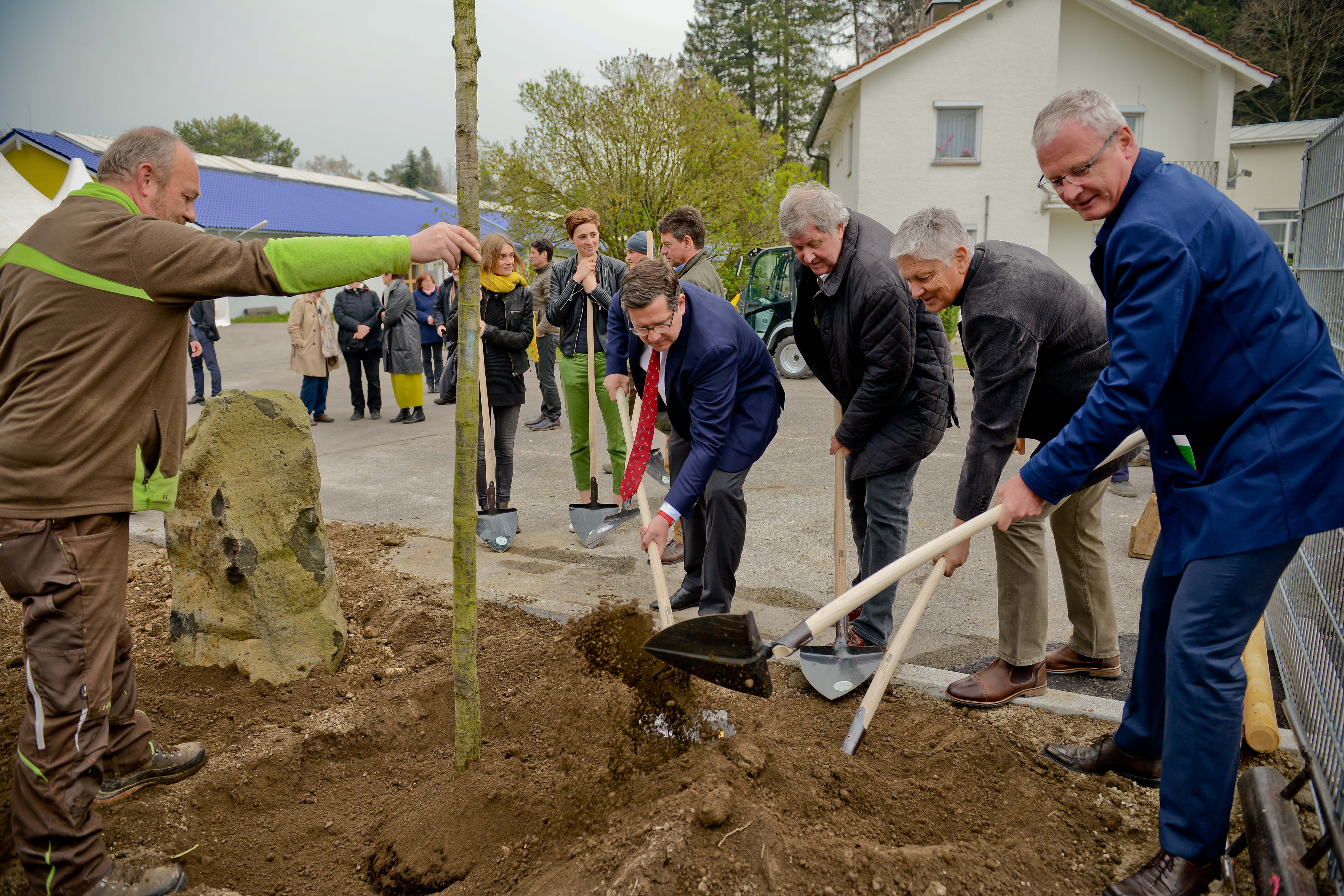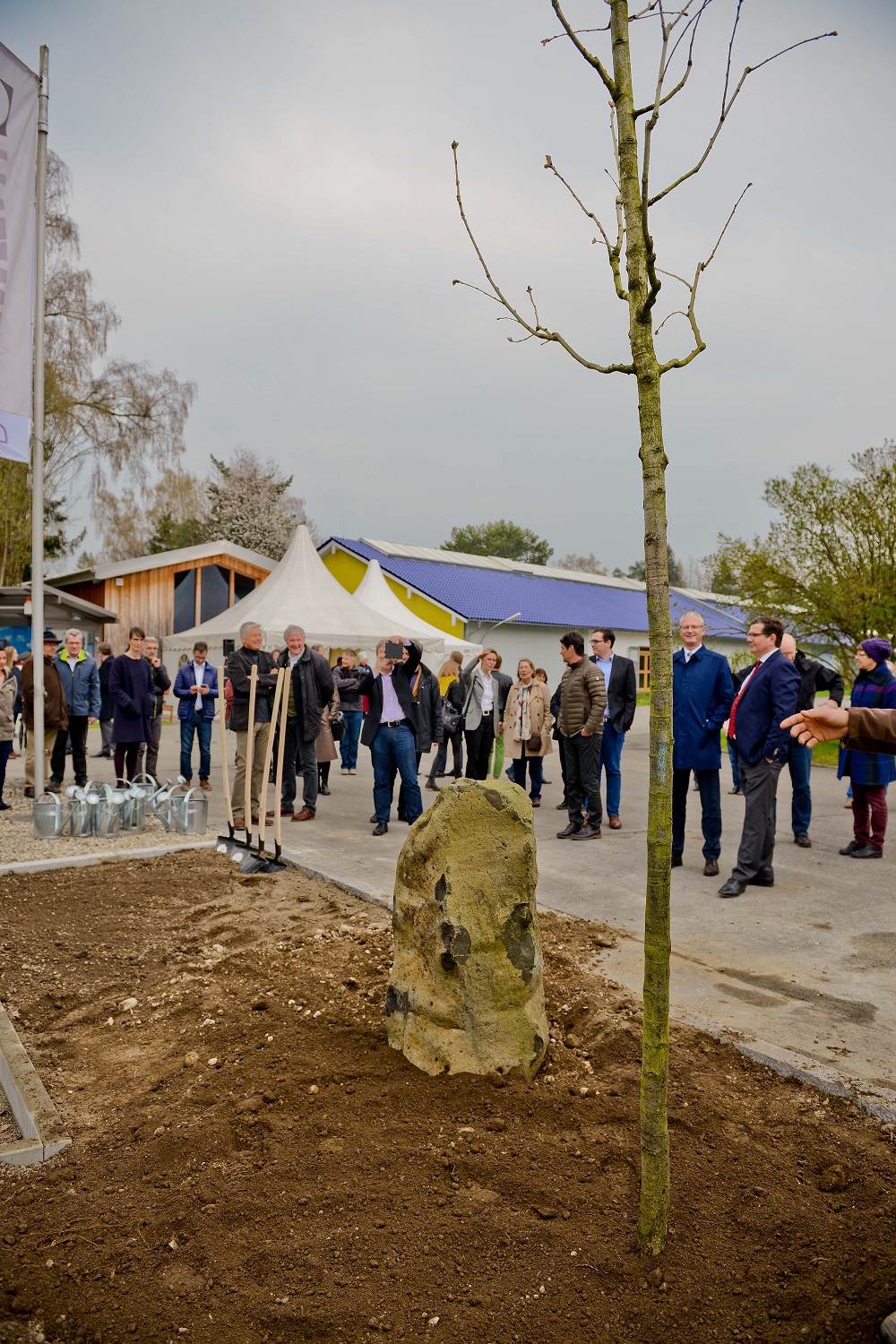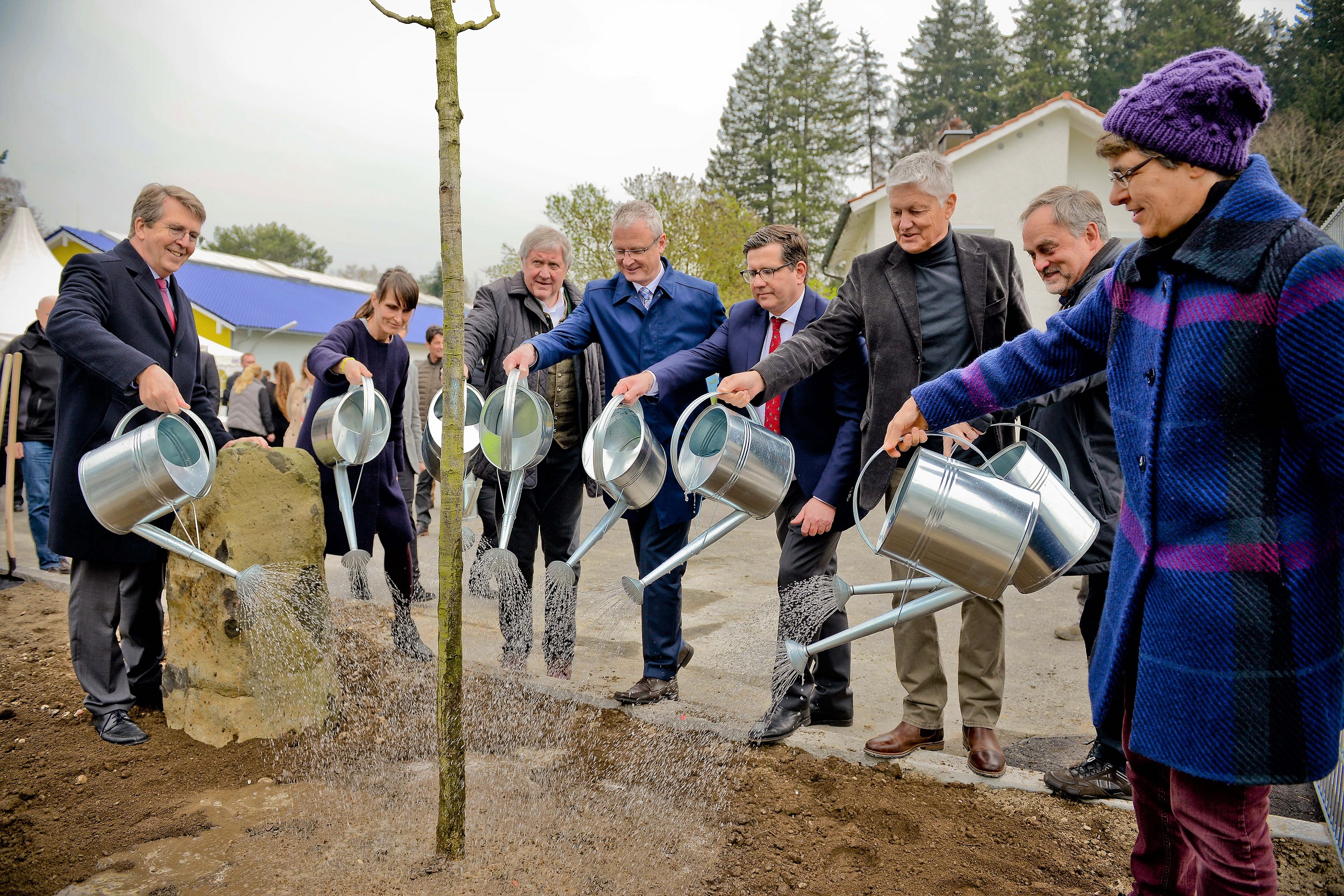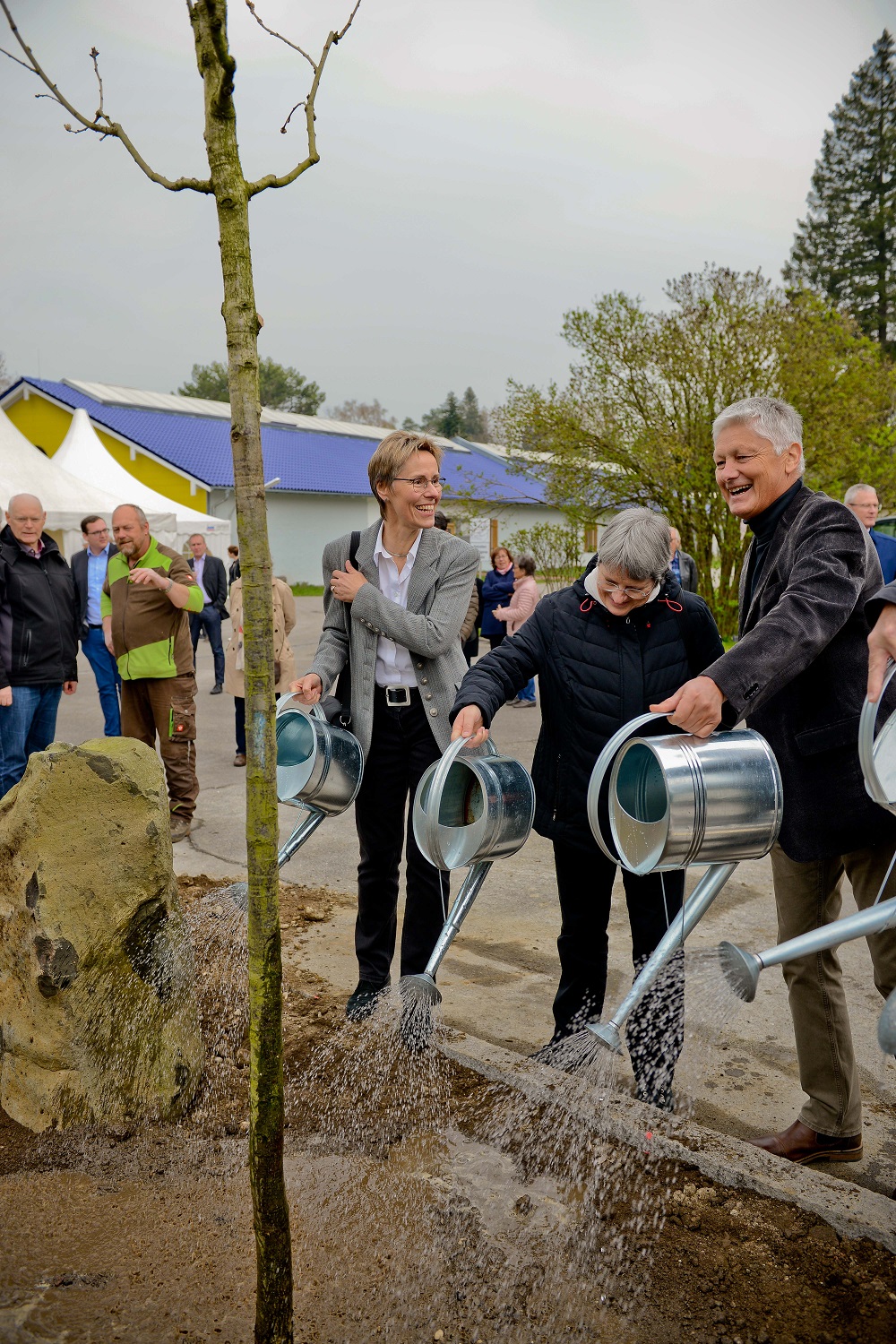 Fig.: 1. row: Everything is prepared, the participants are waiting for the planting to begin. Finally the stele is set.
2. row: The tree is positioned and fixed under the supervision of master gardener Robert Kratzer. The participants wait to get into action.
3. row: from left to right: Michael Reich, Deputy Chairman of the DASMAXIMUM Board of Trustees, Dr. Peter Lämmerhirdt, Chairman of the DASMAXIMUM Foundation, Dr. Robert Anzeneder, Chairman of DASMAXIMUM Circle of Friends and Franz Hofmann, Chairman of VR Bank Trostberg-Traunreut shovel up the planting hole.
3. row: Tree and basalt stele are finally set and planted.
(F.l.t.r.) First Mayor Klaus Ritter, Dr. Maria Schindelegger, DASMAXIMUM, Dr. Peter Lämmerhirdt, Franz Hofmann, Michael Reich, Dr. Robert Anzeneder and Barbara Martin water the freshly planted tree.
Dr. Birgit Löffler, director of DASMAXIMUM, also participates in the watering along with other participants of the planting event.
Photos: Photo Gastager / R. Winkler