DASMAXIMUM wishes you a Merry Christmas and a happy and healthy 2023!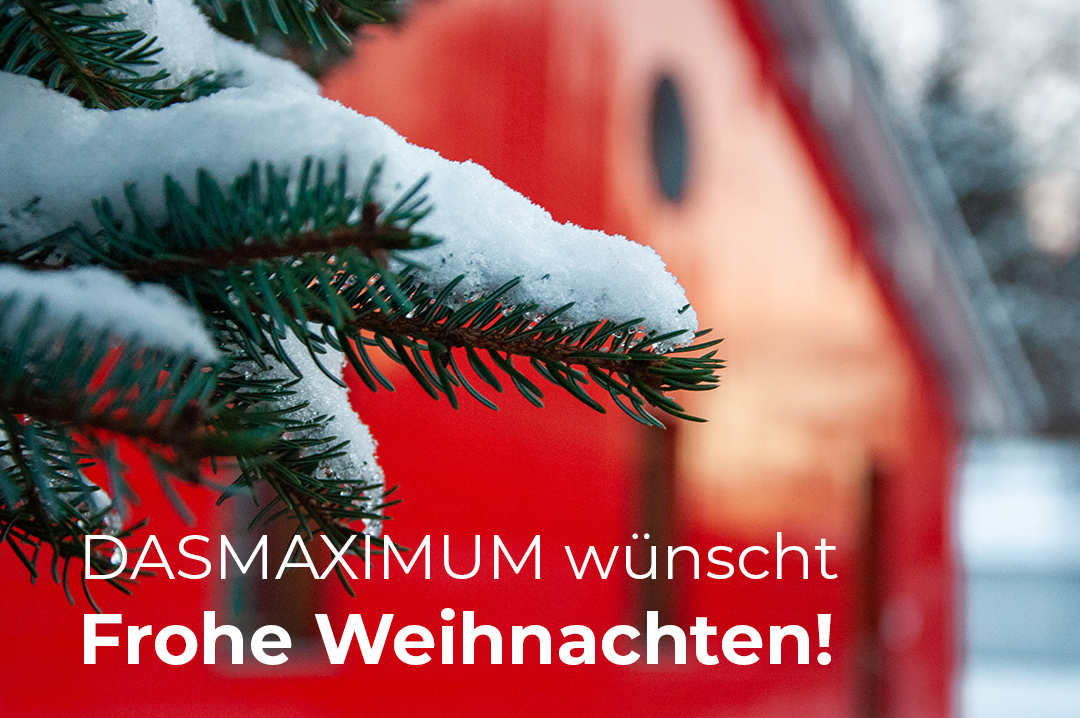 The coming year will be a very special one for DASMAXIMUM: The Friends and Sponsors of DASMAXIMUM e.V. celebrates its 10th anniversary, our museum benefactor Heiner Friedrich turns 85, and the lighthouse project Wort:Bilder also enters its tenth year.
We have many projects and events planned: Our series of talks DAMAXIMUM "In Dialogue" goes into the next round with exciting topics and guests, the FutureAtelier will be continued and the art encounters for children may of course not be missing.
The Friends will kick things off with a public event on Jan. 27, 2023: FLAVIN BY NIGHT!
You can find these and other events here.
We look forward to welcoming you also in the coming museum season from 04.02.2022 with us in the DASMAXIMUM!