23.11.2016
OAK PLANTING IN HONOR OF JOSEPH BEUYS
JUGENDSIEDLUNG TRAUNREUT

On November 23, there was a joint planting campaign organized by three important social institutions in Traunreut: Jugendsiedlung, Lebenshilfe and Wilhelm-Löhe-Zentrum. The start was made by the Jugendsiedlung. The tree planting was accompanied by Johannes Stüttgen. As a master student, closest collaborator and artist colleague of Joseph Beuys, he conveys the meaning and the context of the planting in a particularly vivid way. At 2 p.m. he spoke at the Jugendsiedlung about tree planting as a sign of a new idea of the future.
PARTICIPANTS
Tree sponsor: Friends and Sponsors of Jugendsiedlung Traunreut e.V.
Initiator: Georg Mehler, Friends of DASMAXIMUM / Heiner Roth, Managing Director Jugendsiedlung
Planting: Jugendsiedlung Traunreut, Department of Gardening and Landscape Gardening
Tree: Oak
Basalt stele: Landsburg Quarry, donated by the Foundation DASMAXIMUM
A project by DASMAXIMUM Foundation with the city of Traunreut
PHOTOS OF THE OAK PLANTING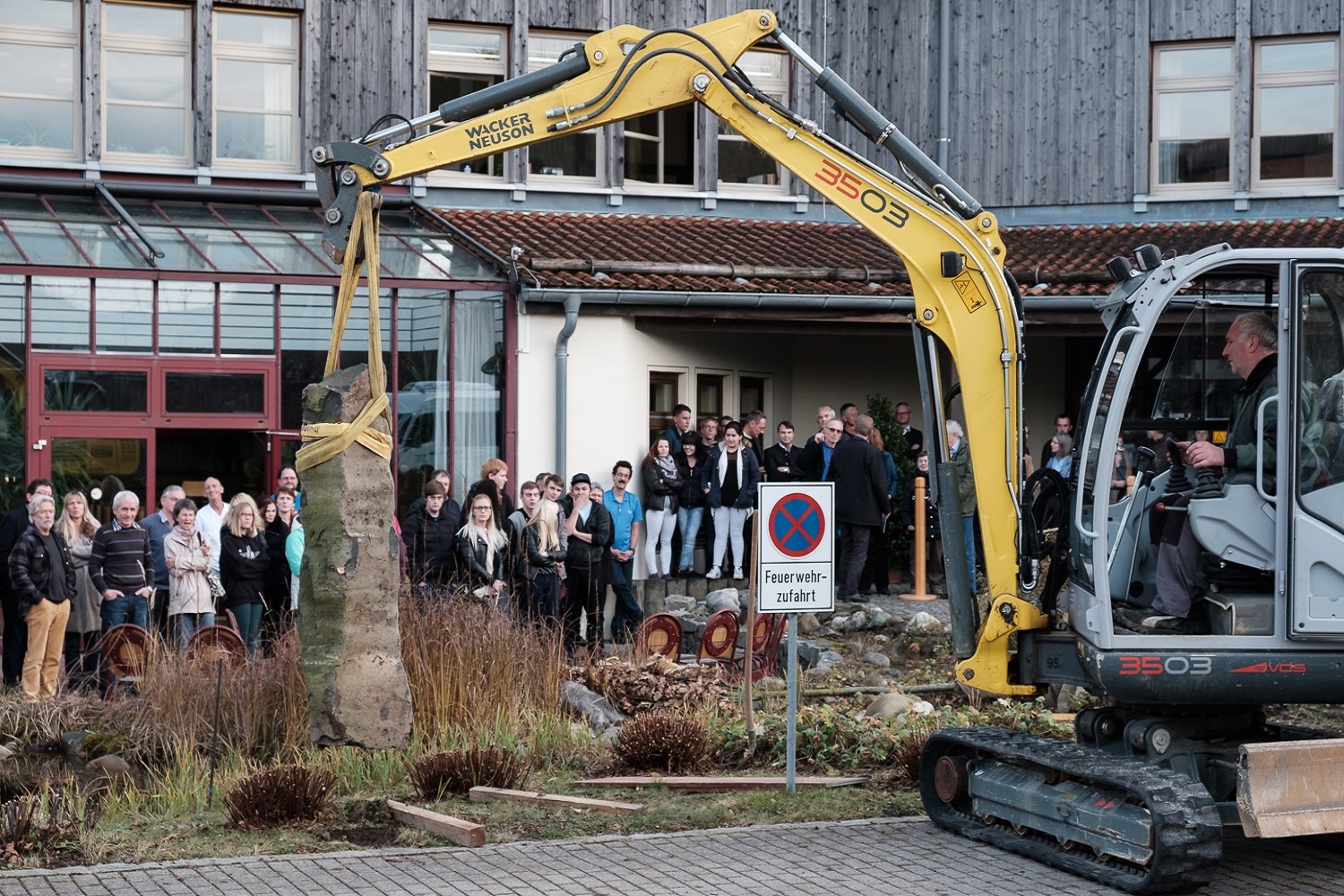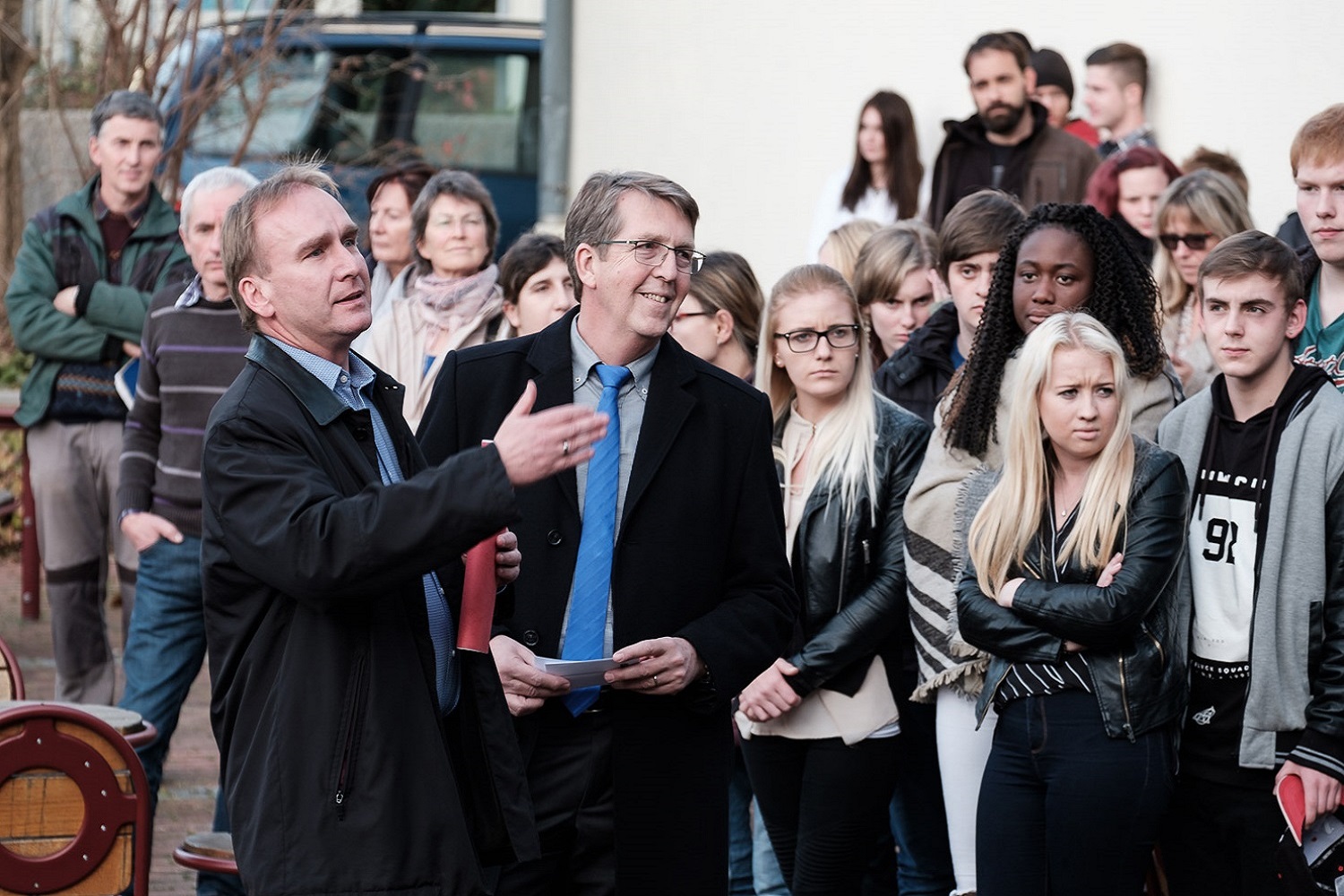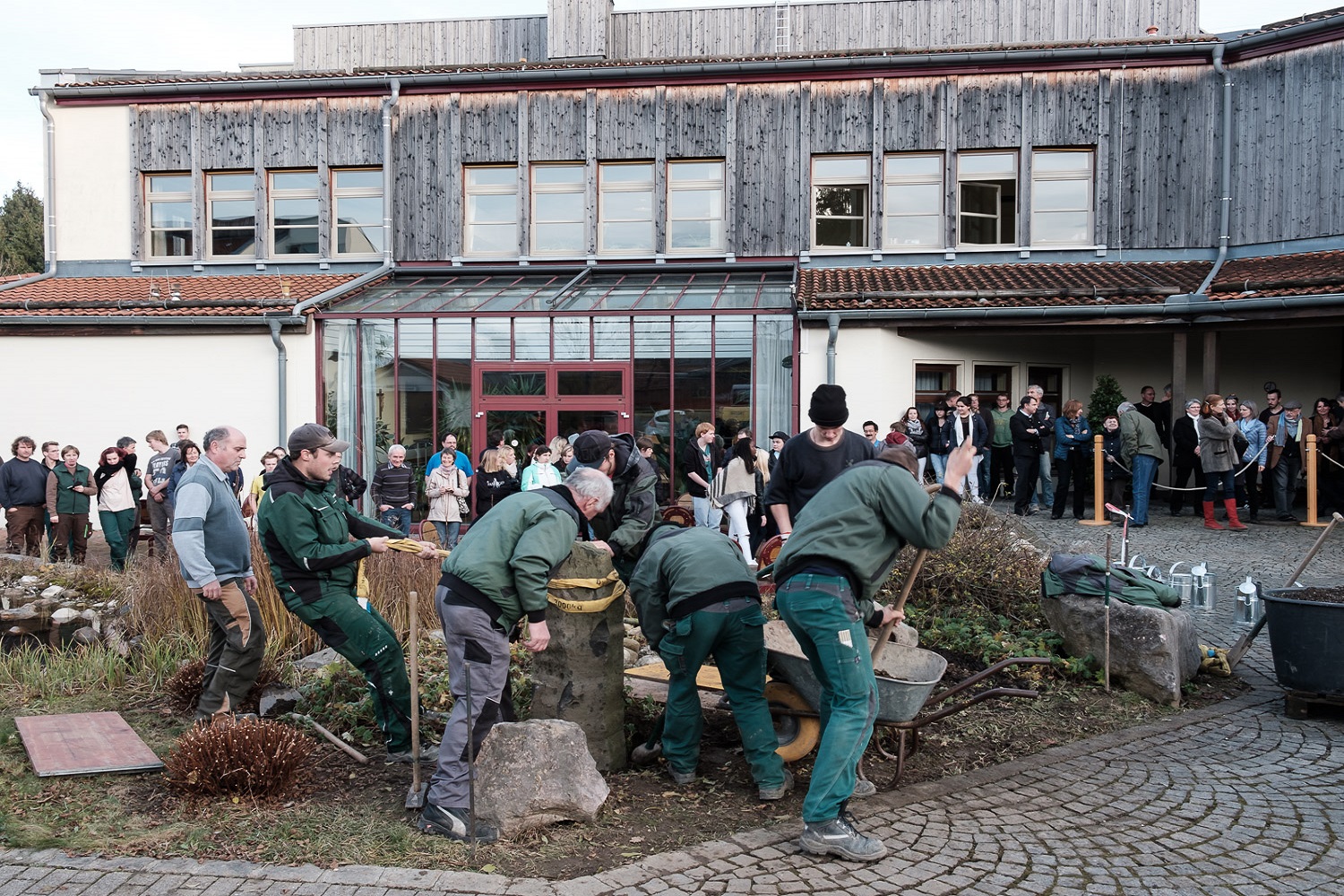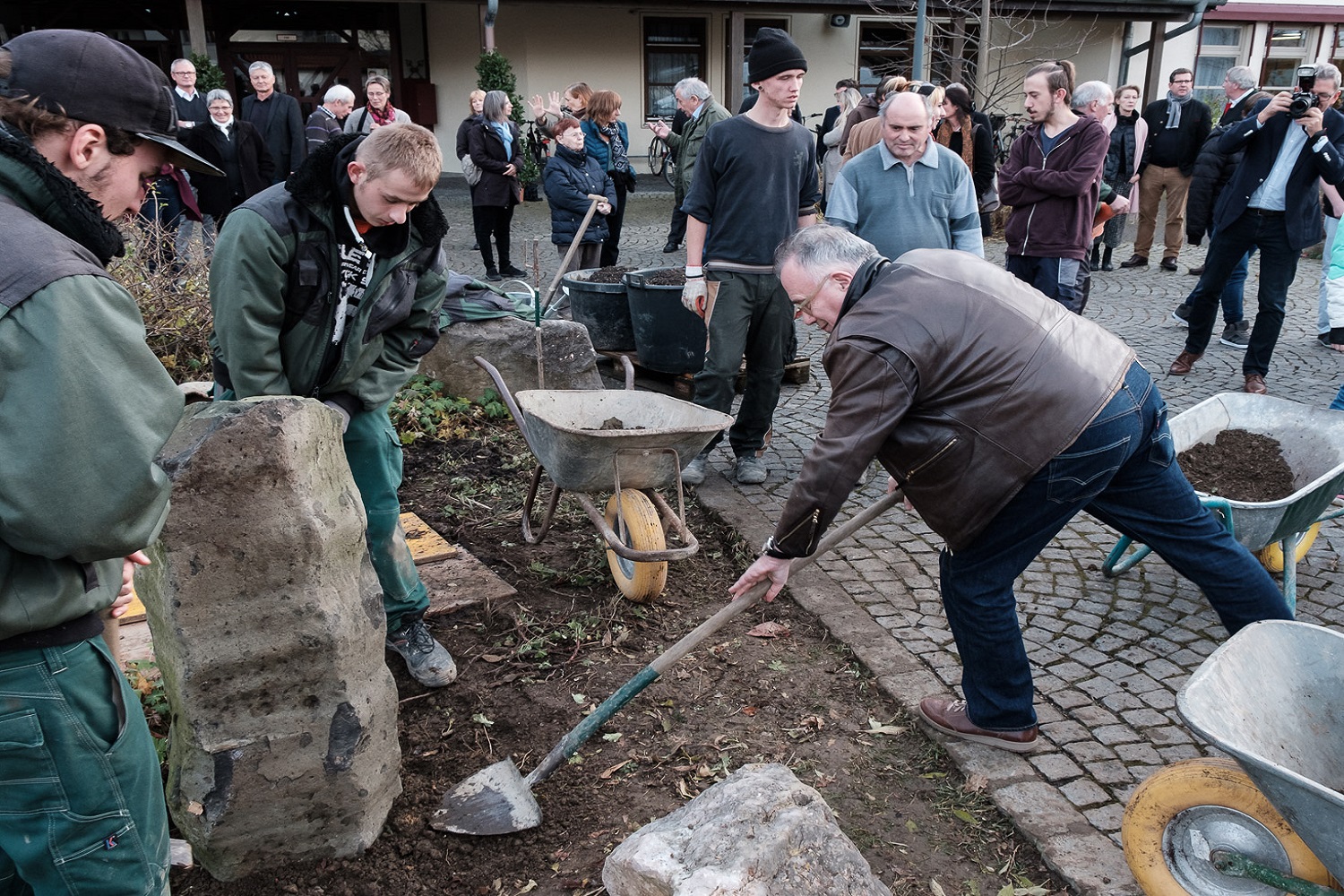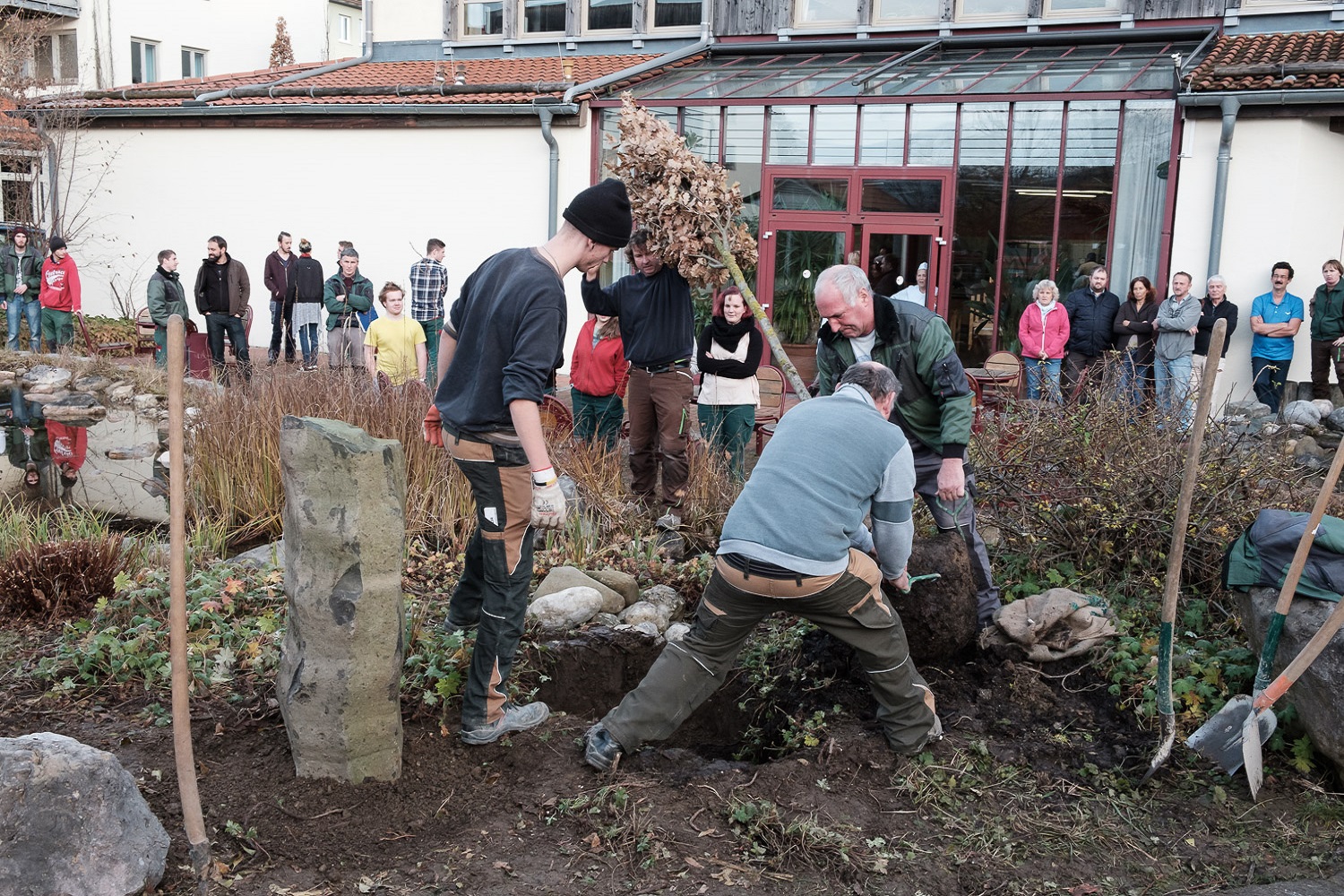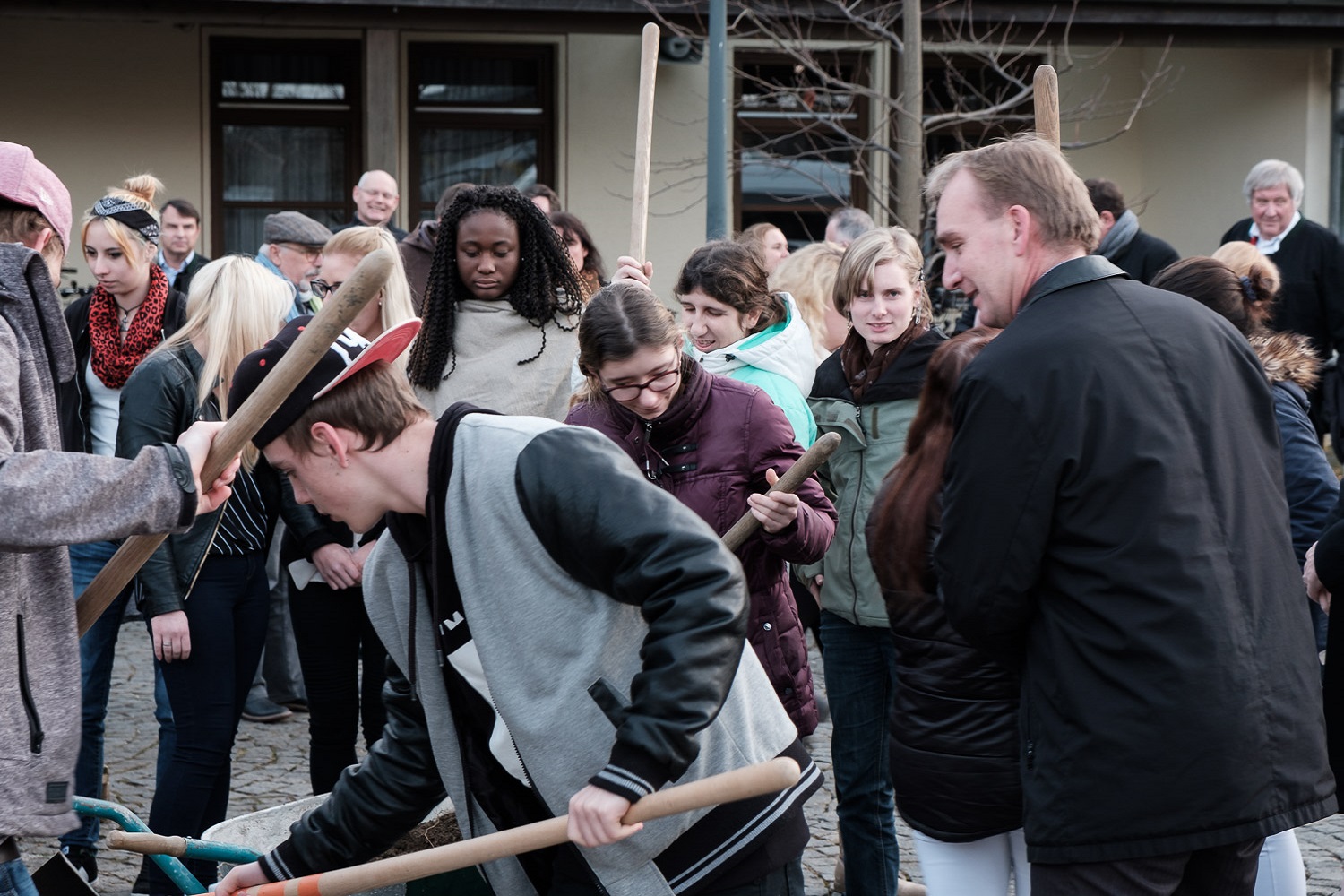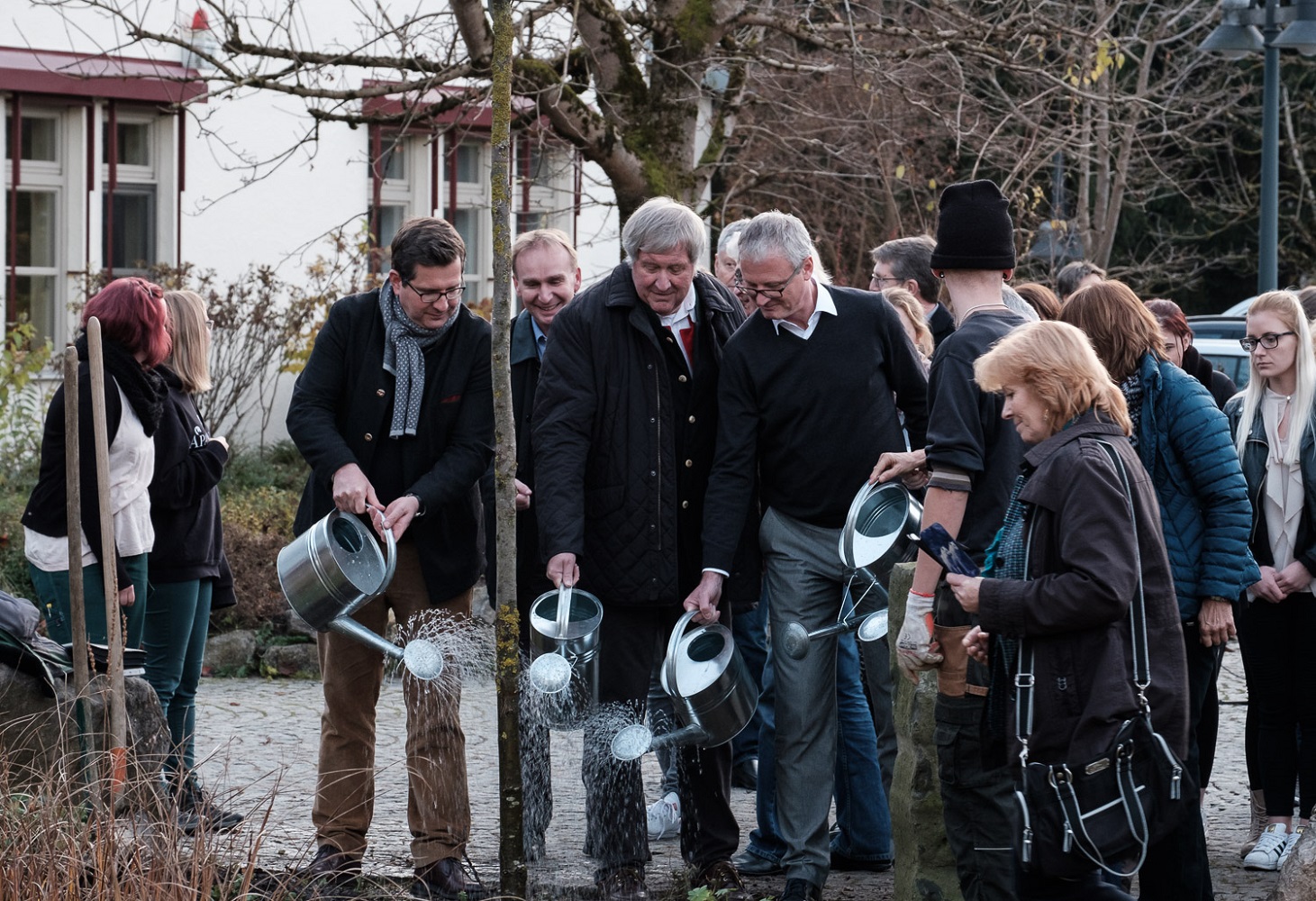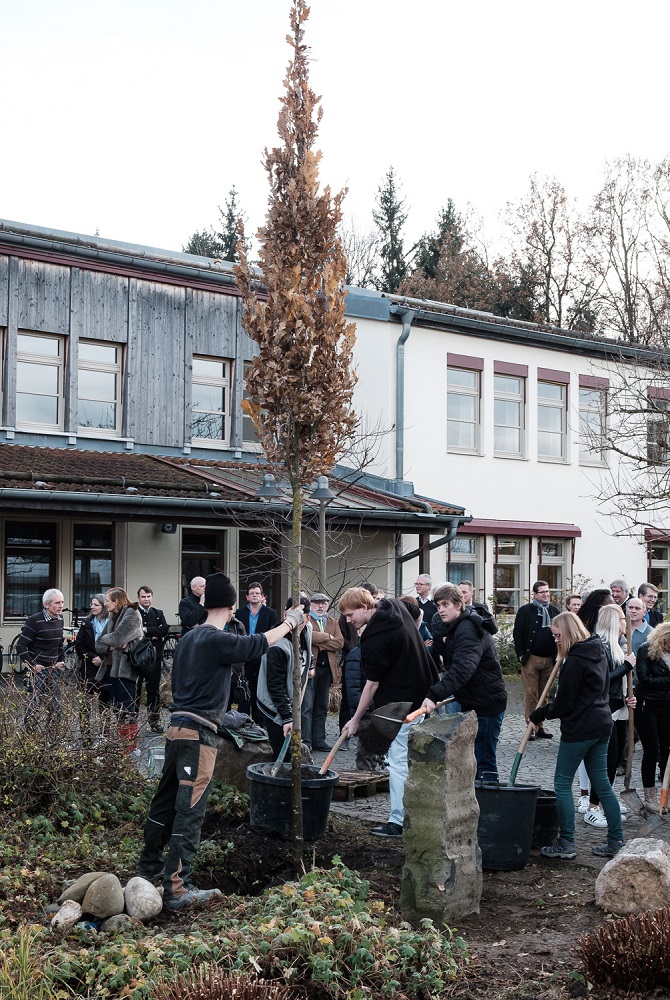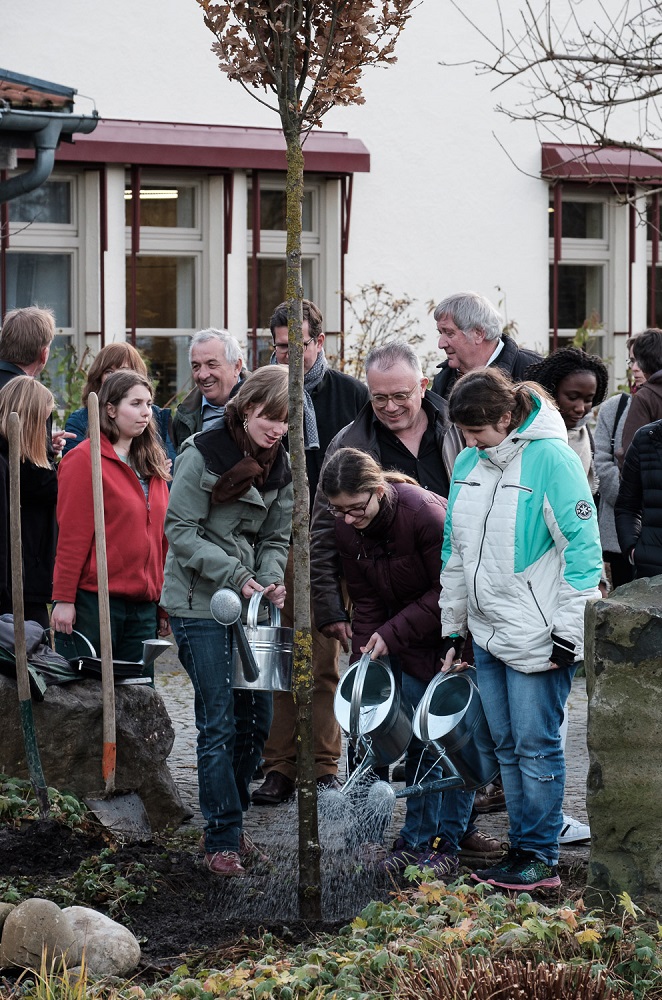 Fig.: 1.R.2.f.l.: Heiner Roth, Managing Director of the Youth Settlement and First Mayor Klaus Ritter address the audience with introductory words.
2.R.1.f.l.: Gardeners of the horticultural department of the Youth Settlement position the stone. 2.R.2.f.l. Johannes Stüttgen, master student and close collaborator of Joseph Beuys, levels the earth around the placed stone.
3.R.1.f.l: The tree is placed in the planting hole by gardeners from the youth settlement. 3.R.2.f.l.: Students enthusiastically shovel the planting hole under the gaze of Heiner Roth. 4.R.1.f.l.: Michael Reich, Deputy Chairman of the Board of Trustees of DASMAXIMUM, Dr. Peter Lämmerhirdt, Chairman of the DASMAXIMUM Foundation, Franz Hofmann, 1st Chairman of the Friends and Sponsors of the Youth Settlement, and Angelika Ruby from DASMAXIMUM water the tree.
4.R.2.f.l.: Michael Reich and Johannes Stüttgen are happy about the eager watering of the new planting.
Photos: Franz Kimmel, DASMAXIMUM