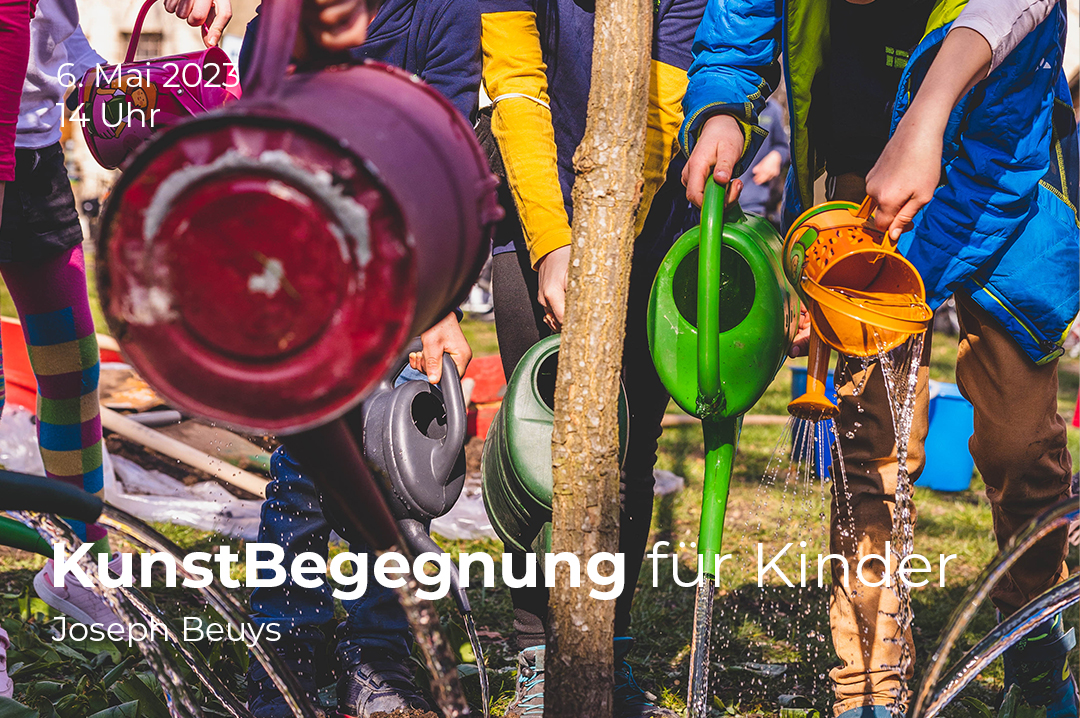 ArtExcursion to Joseph Beuys
Program for children at DASMAXIMUM
The KunstBegegnung for children aims to facilitate a free and informal encounter with contemporary art. The focus is on observing, trying out and discovering.
In 1982, the artist Joseph Beuys developed the art project "7000 Oaks" for the art exhibition documenta7 in Kassel. Over a period of 5 years, 7000 trees were planted in the city of Kassel, each with a basalt stele on the side as a guardian. Joseph Beuys was not only interested in planting trees. Rather, he was interested in the social aspect of such an action. He called this "social sculpture".
Since 2015, DASMAXIMUM has been carrying out the so-called "Oak Plantings in Honor of Joseph Beuys", planting oak and BAsalt all over Germany, following his example, to commemorate Social Sculpture.
In the KunstBegegnung on Joseph Beuys, we will explore this idea of "social sculpture" together. What exactly is that? And what do you need for such a social work of art? In the end, we will also know why Joseph Beuys said that "every person is an artist.
The offer is free of charge and is aimed at children from about 8-14 years.
The number of participants is limited.
Registration is requested (mail@dasmaximum.com or 08669/1203713).
Meet at the museum ticket office at just before 2 pm.