10.04.2019
OAK PLANTING IN HONOR OF JOSEPH BEUYS
FRIDTJOF-NANSEN-STRASSE TRAUNREUT

The successful completion of the renovation of Fridtjof-Nansen-Strasse was celebrated with a public ceremony on the museum grounds. On this occasion the "Oak Planting in Honor of Joseph Beuys" was continued with two more oaks and basalt stones on the newly created walkway in front of the entrance gate of DASMAXIMUM - a joint sign for a joint prosperous future in Traunreut. As always, members of the DASMAXIMUM Circle of Friends, a major supporter of the oak plantings since 2015, also attended the event.
PARTICIPANTS
Tree sponsor: City of Traunreut
Initiator: First Mayor Klaus Ritter
Planting:
Tree: Hungarian oak
Basalt: Landsburg Quarry, donated by the Foundation DASMAXIMUM
A project by DASMAXIMUM Foundation with the city of Traunreut
PHOTOS OF THE OAK PLANTING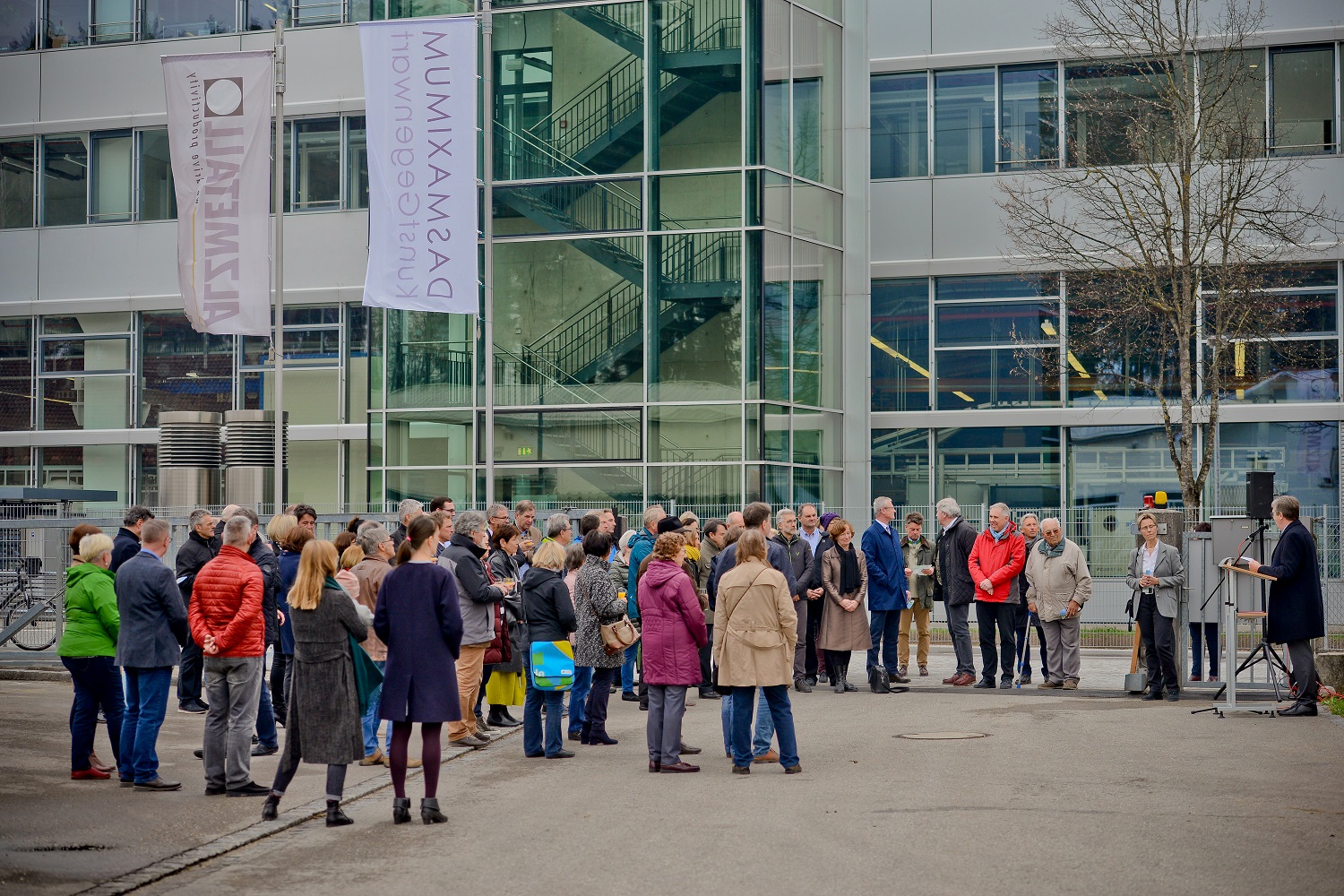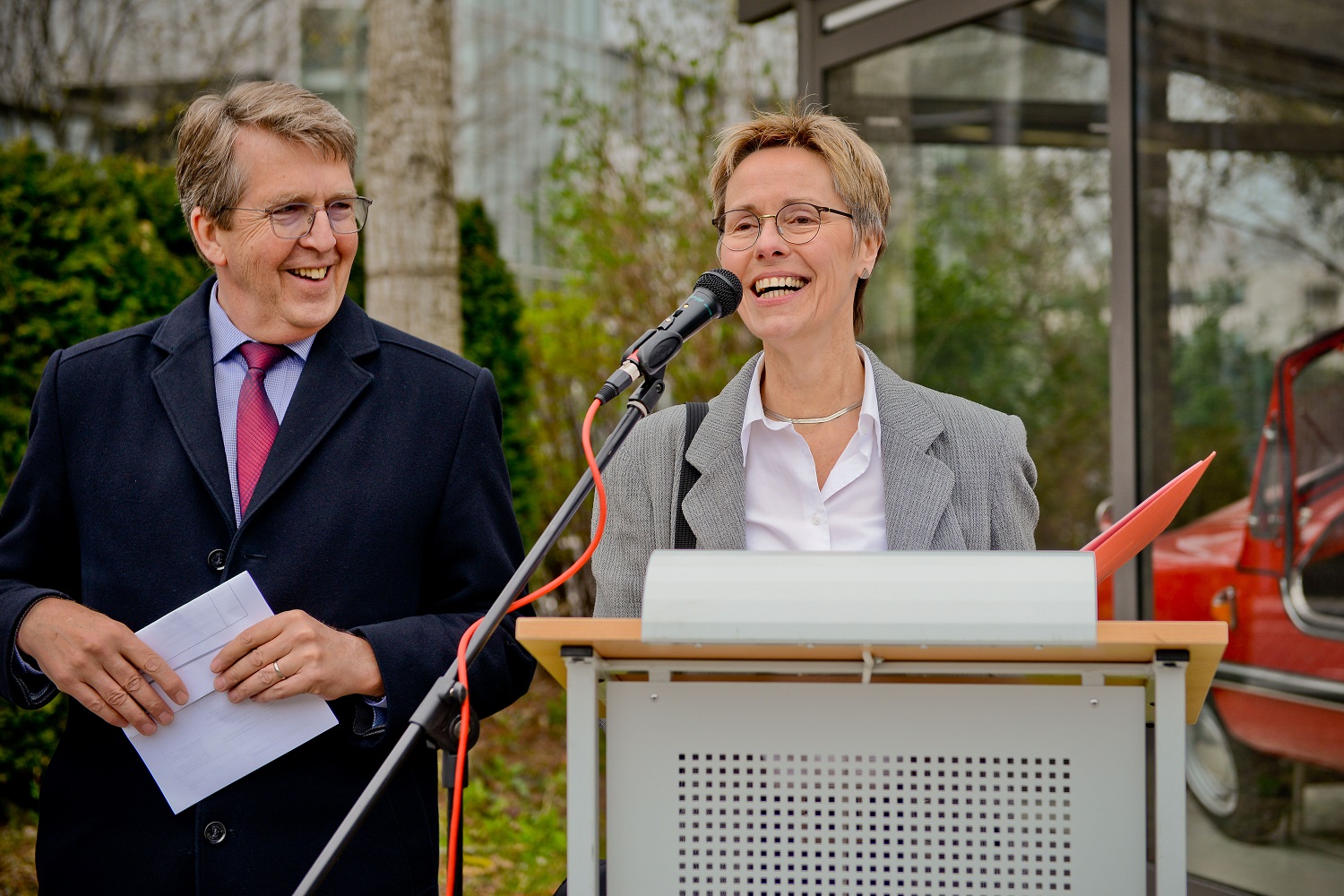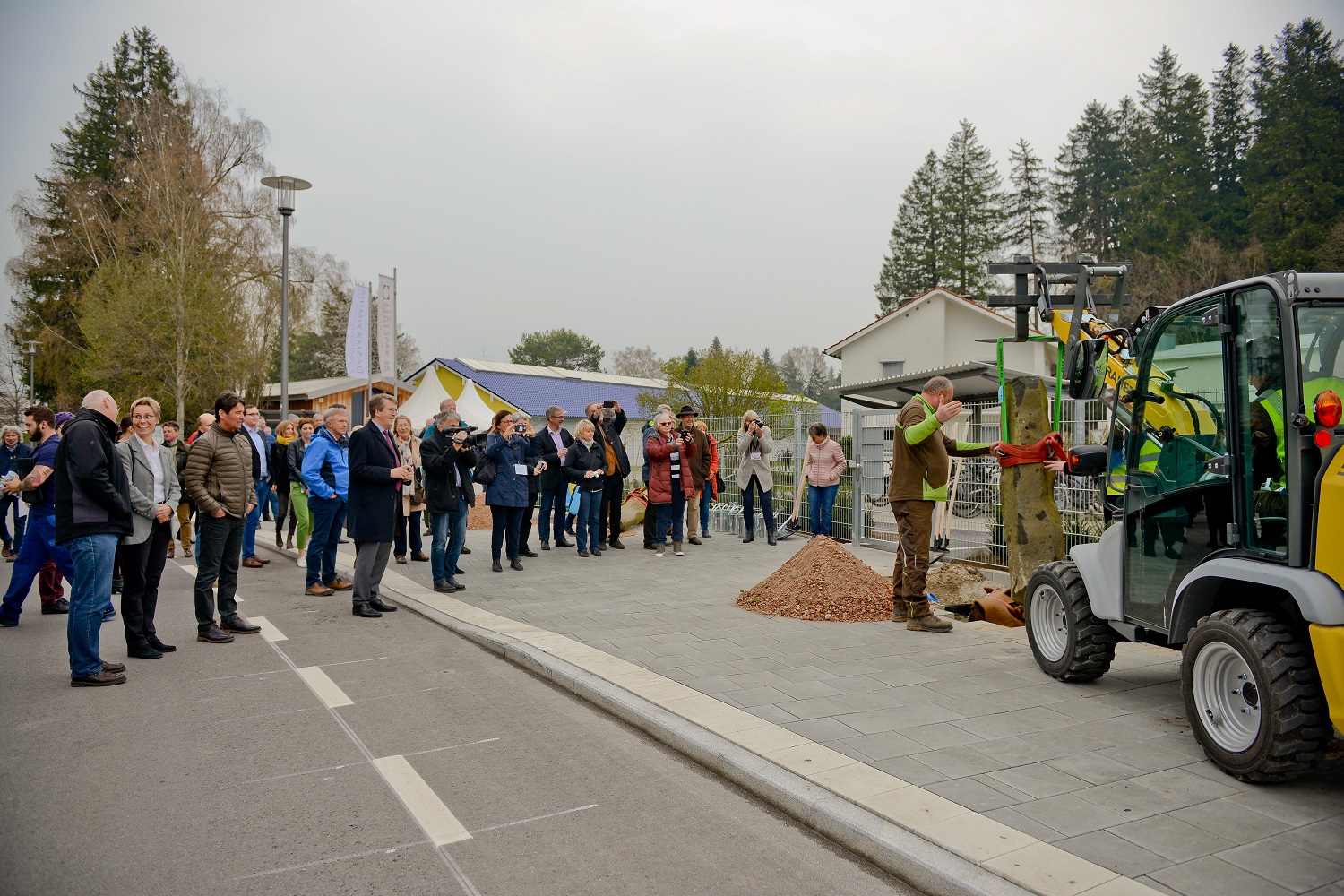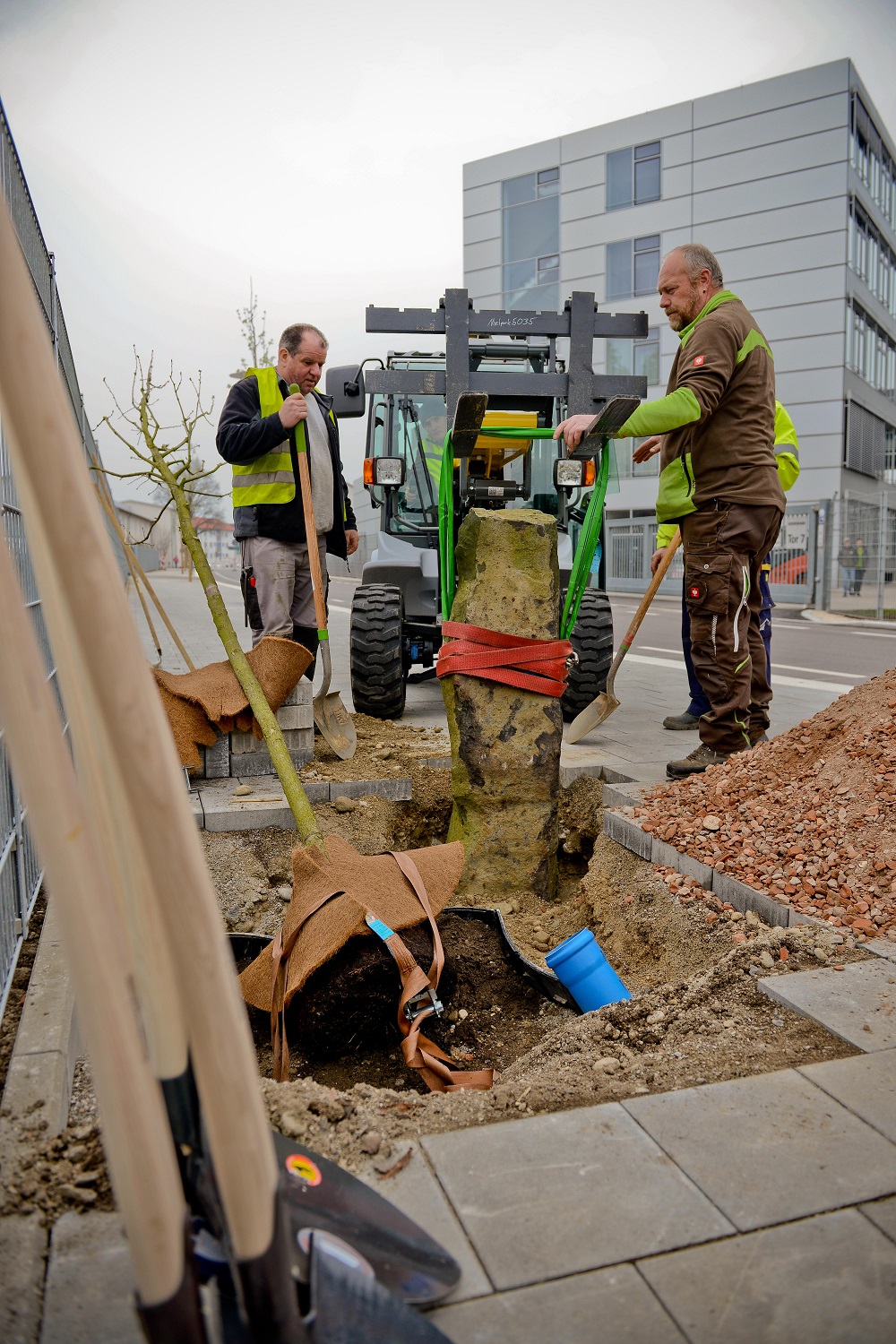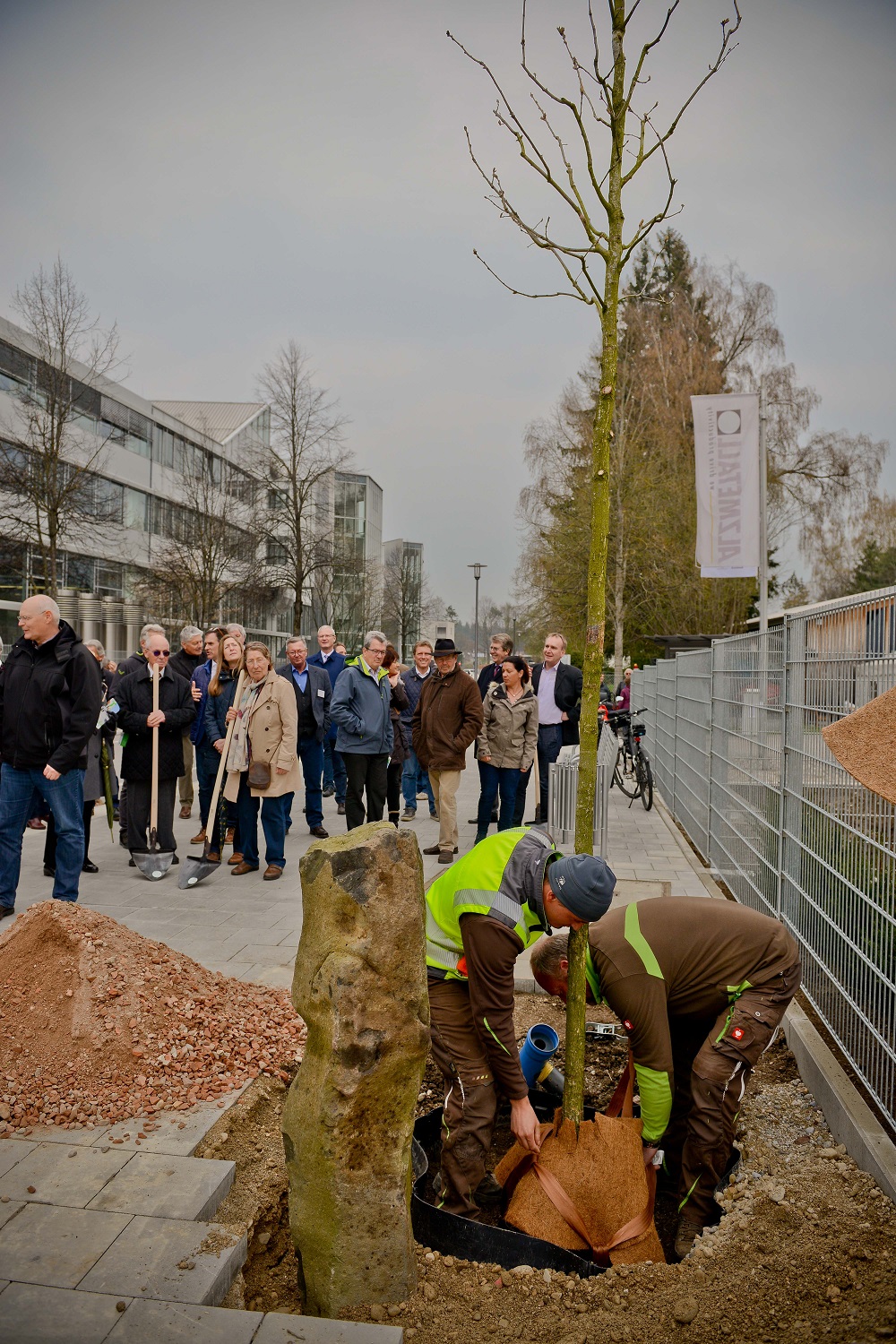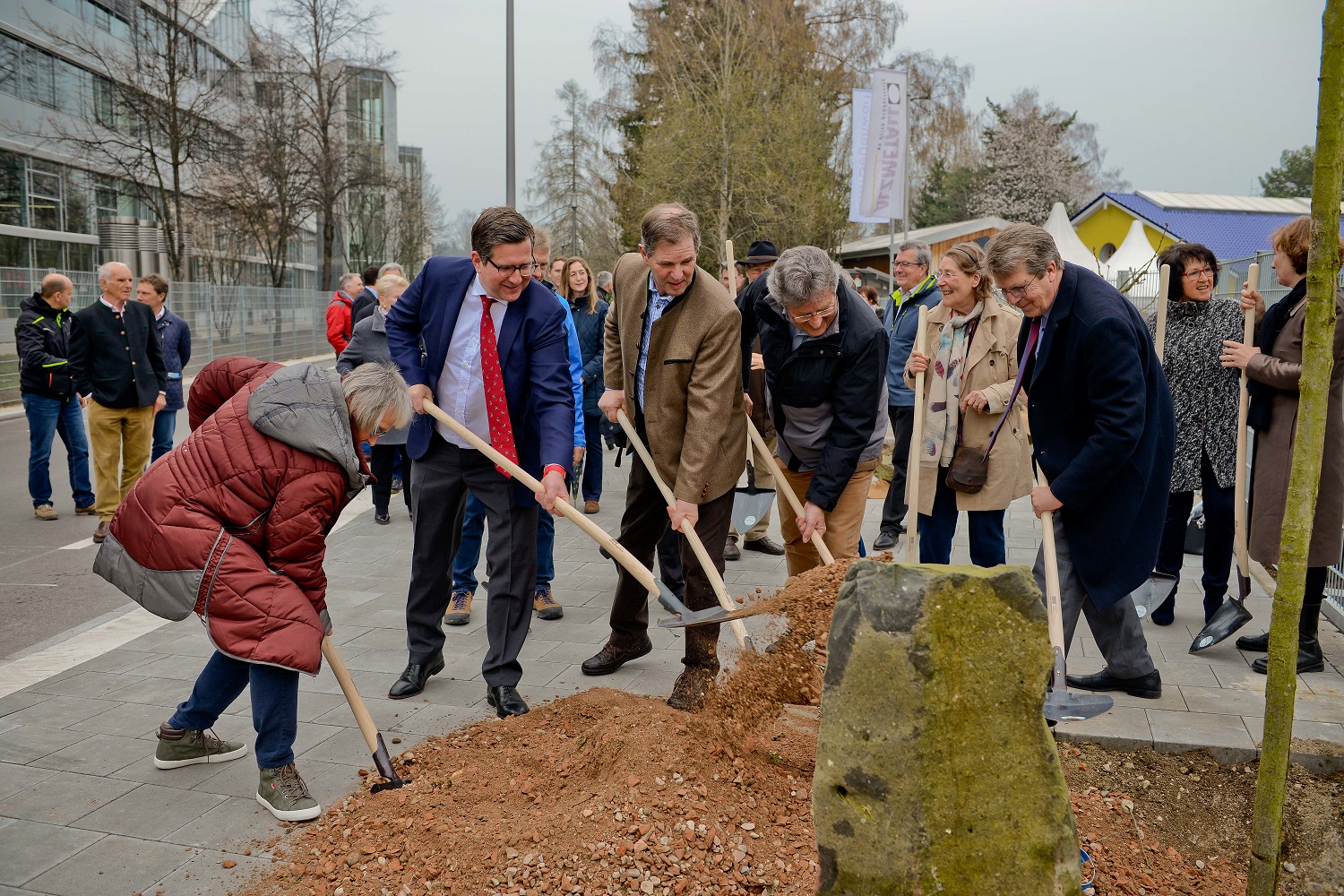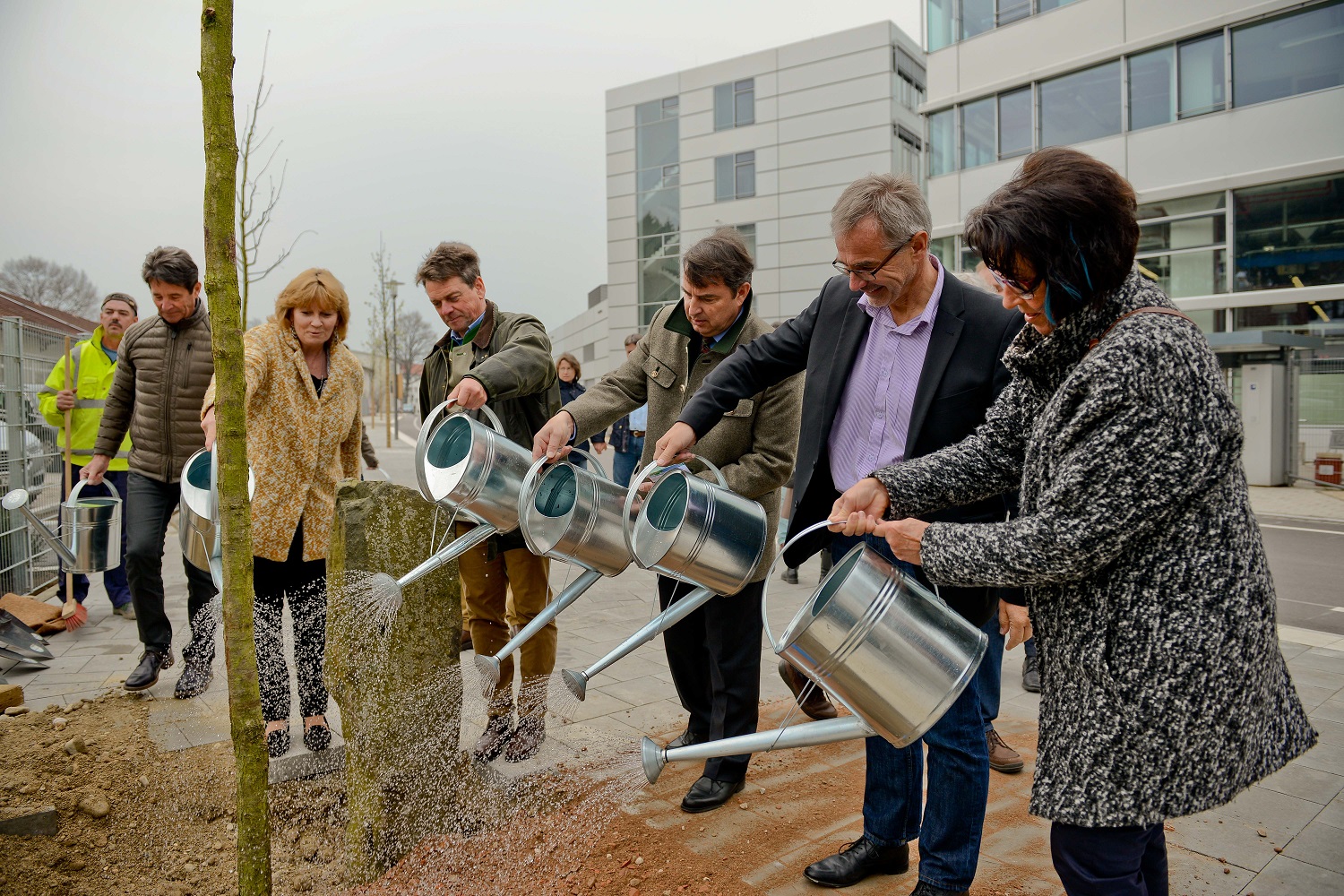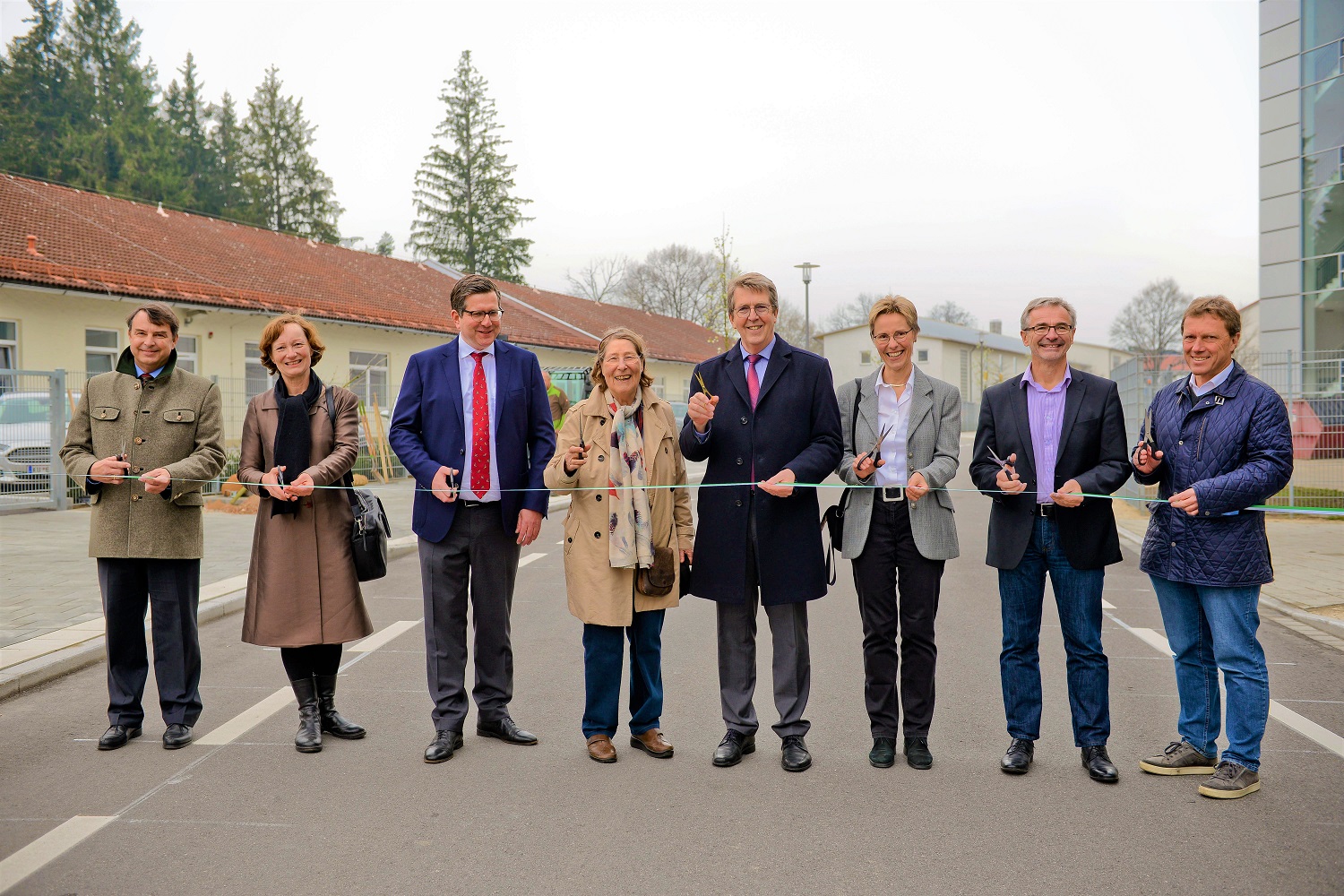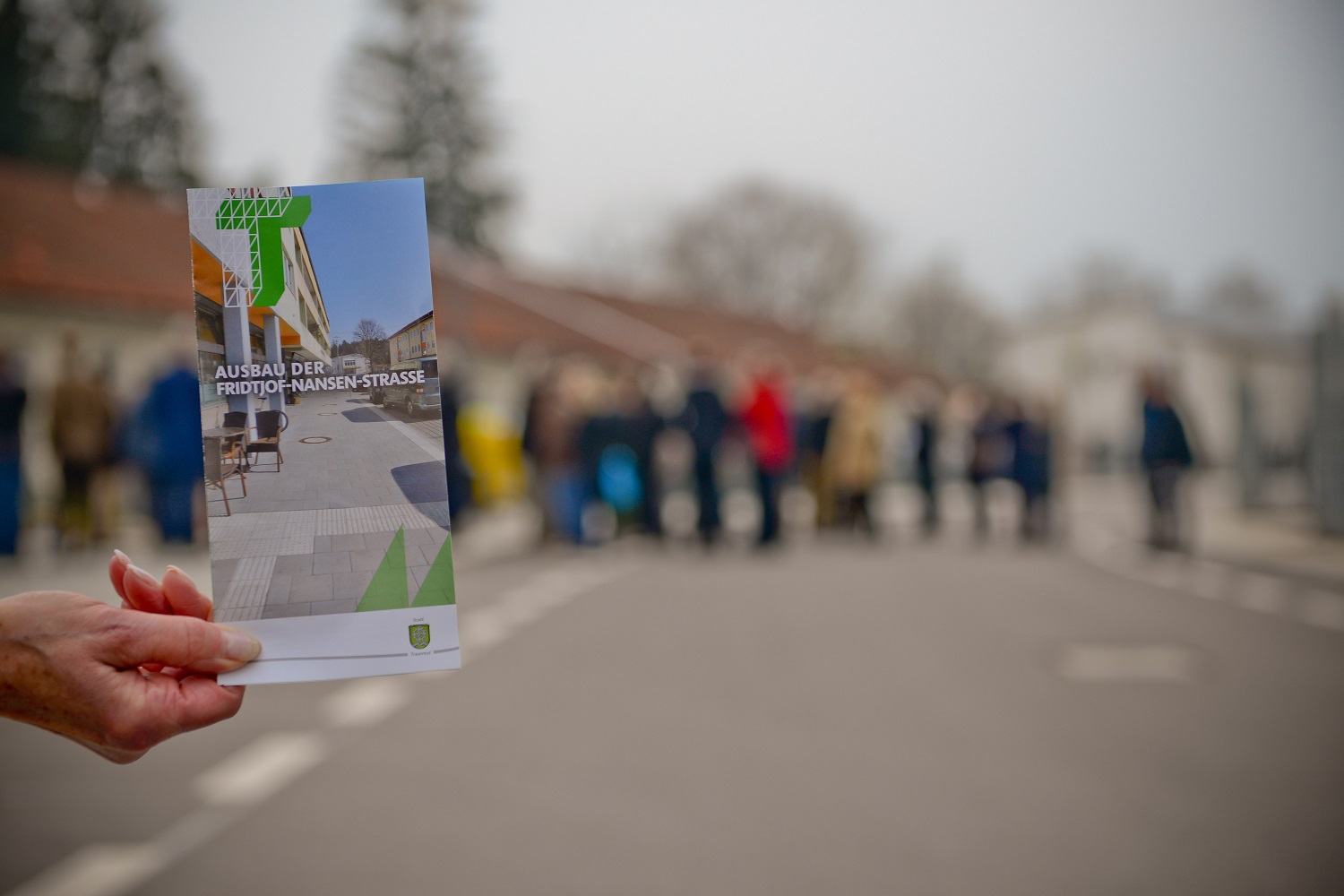 Fig.: 1.row: First Mayor Klaus Ritter and Dr. Birgit Löffler, director DASMAXIMUM, speak introductory words to the participants of the planting ceremony.
2. row: The stone is set and the oak positioned.
3. row: f.l.t.r.: Michael Reich, Deputy Chairman of the Board of Trustees DASMAXIMUM (2nd f.l.) and Klaus Ritter (5th f.l.) shovel the excavation of the plantation with other guests.
3. row, 2. image (f.l.t.r.): Angelika Ruby, DASMAXIMUM, Christian Hußmann, District Office Traunstein, Thomas Gätzschmann, municipal architect Traunreut, Heinrich Wankner, Ingenieurbüro ing and Gerti Winkels, Third Mayor and member of DASMAXIMUM Circle of Friends water the freshly planted oak tree.
4. row: Thomas Gätzschmann, Prof. Anne Beer, Beer Bembé Dellinger Architects and Urban Planners, Michael Reich, Heike Friedrich, sister of museum founder Heiner Friedrich, Klaus Ritter, Dr. Birgit Löffler and Heinrich Wankner ceremoniously open the newly refurbished Fridtjof-Nansen-Strasse.
Photos: Photo Gastager / R. Winkler