26.10.2021
OAK PLANTING IN HONOR OF JOSEPH BEUYS
GRÄFELFING, PRIMARY SCHOOL
Where there was asphalt before, there has been a meeting place in Gräfelfing since 26 October 2021, entirely in the spirit of the "social sculpture" according to Joseph Beuys. In his honour, an oak tree with a basalt stele was also placed here - between the primary school and the old town hall.
Initiator Lilli Plodeck, head of the Schule der Phantasie in Gräfelfing, worked together with the Kunstkreis Gräfelfing, represented by Kathrin Fritsche, and in cooperation with the municipality of Gräfelfing to develop a comprehensive concept and programme for the oak planting: the site, which previously had a concrete car park boundary, was unsealed and landscaped in advance. In addition, a nearby former kiosk was converted to a  Information pavilion, where visitors could inform themselves in advance about the action in honour of the 100th birthday of Joseph Beuys and his idea of "social sculpture". 
During the planting, the pupils of the Gräfelfing primary school were in the foreground, who actively and enthusiastically took part in the action. This joint action, as well as the central and newly revitalised meeting place, will from now on be preserved for the citizens of Gräfelfing, not only in the context of the planting, but also in the long term.
The oak planting in honour of Joseph Beuys in Gräfelfing is part of the cooperation between STADTKULTUR Netzwerk Bayerischer Städte e.V. and the museum DASMAXIMUM KunstGegenwart Traunreut. 
PARTICIPANTS
Tree sponsors: Gräfelfing Primary School and Schule der Phantasie gGmbH, represented by Lilli Plodeck
Initiators: Lilli Plodeck
Planting: Gräfelfing depot
Tree: English oak
Basalt stele: Dietrichsberg Quarry, Rhön
A cooperation project of the DASMAXIMUM Foundation with Stadtkultur-Netzwerk Bayerischer Städte e.V.
PHOTOS OF THE OAK PLANTING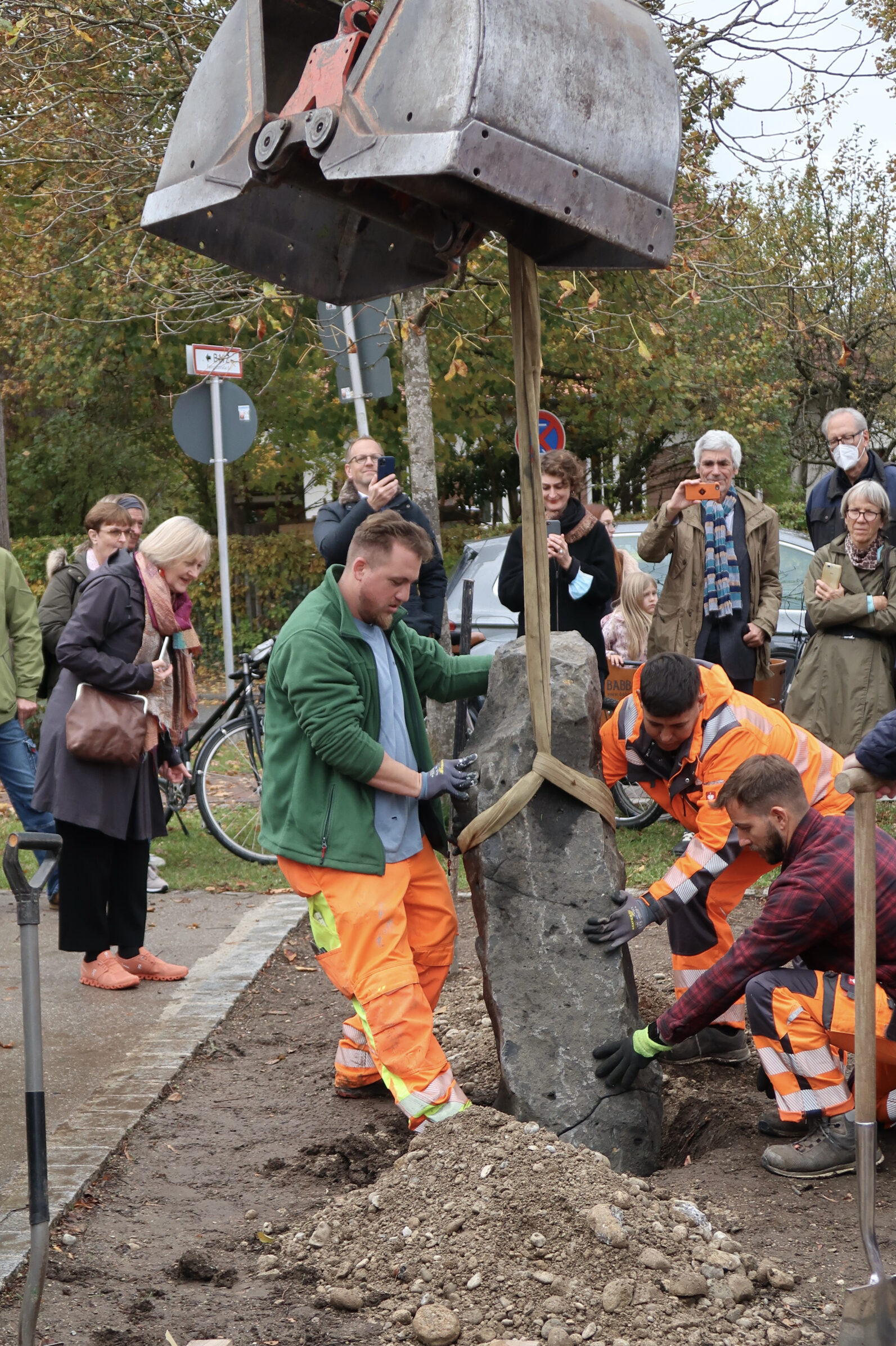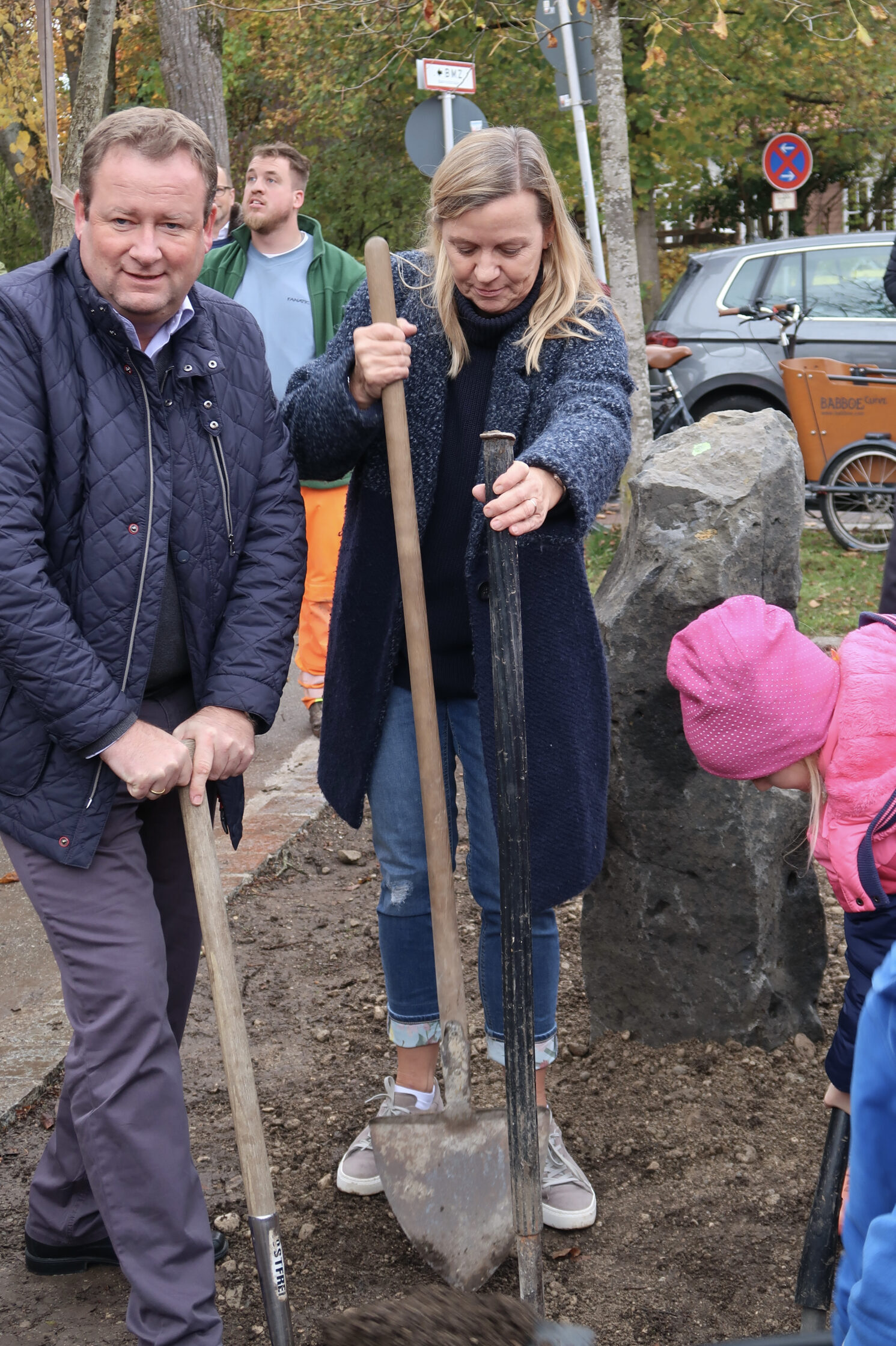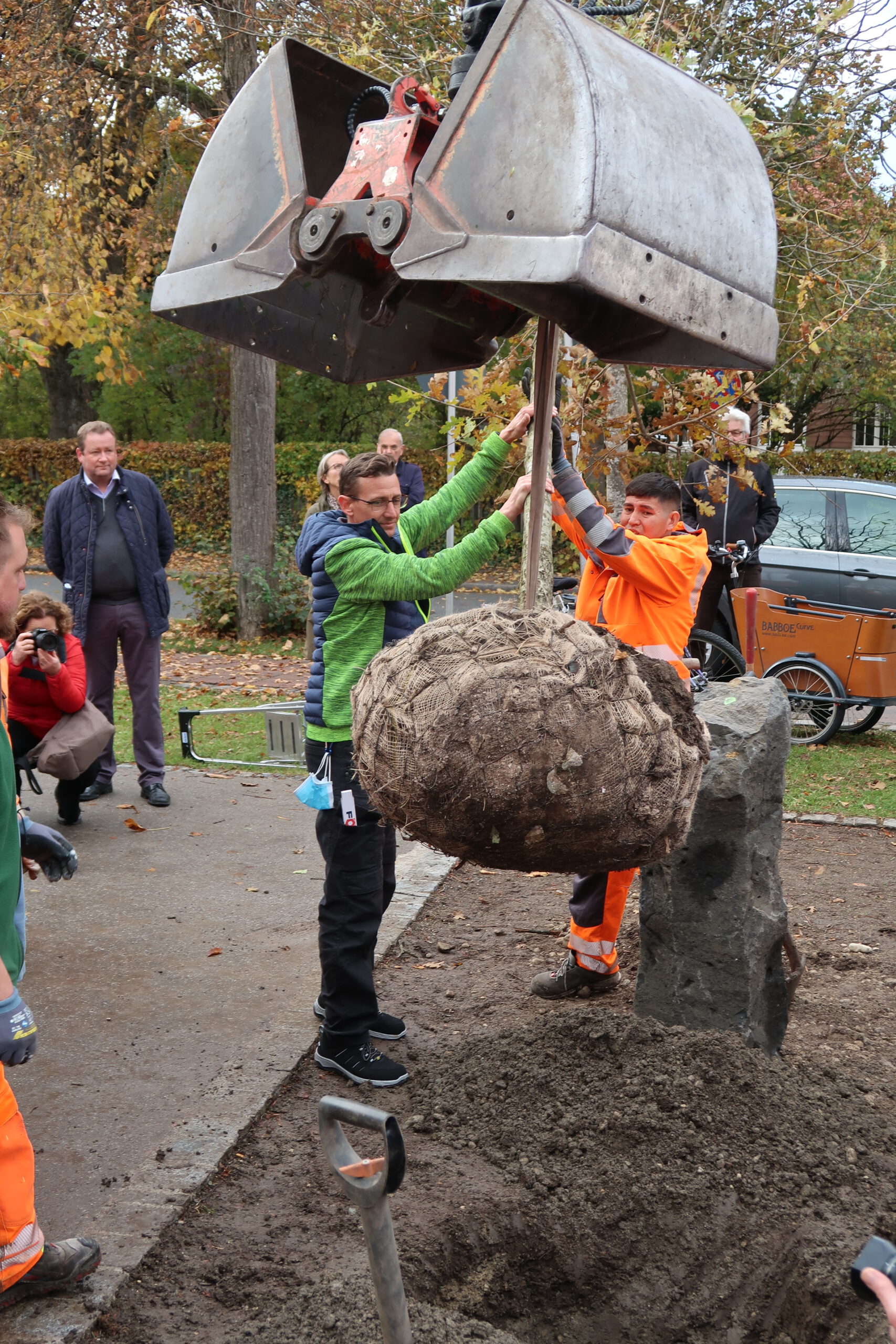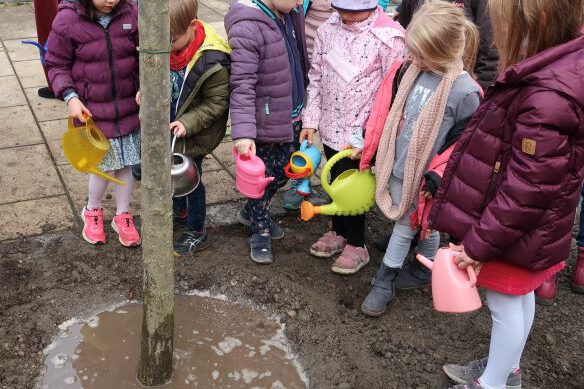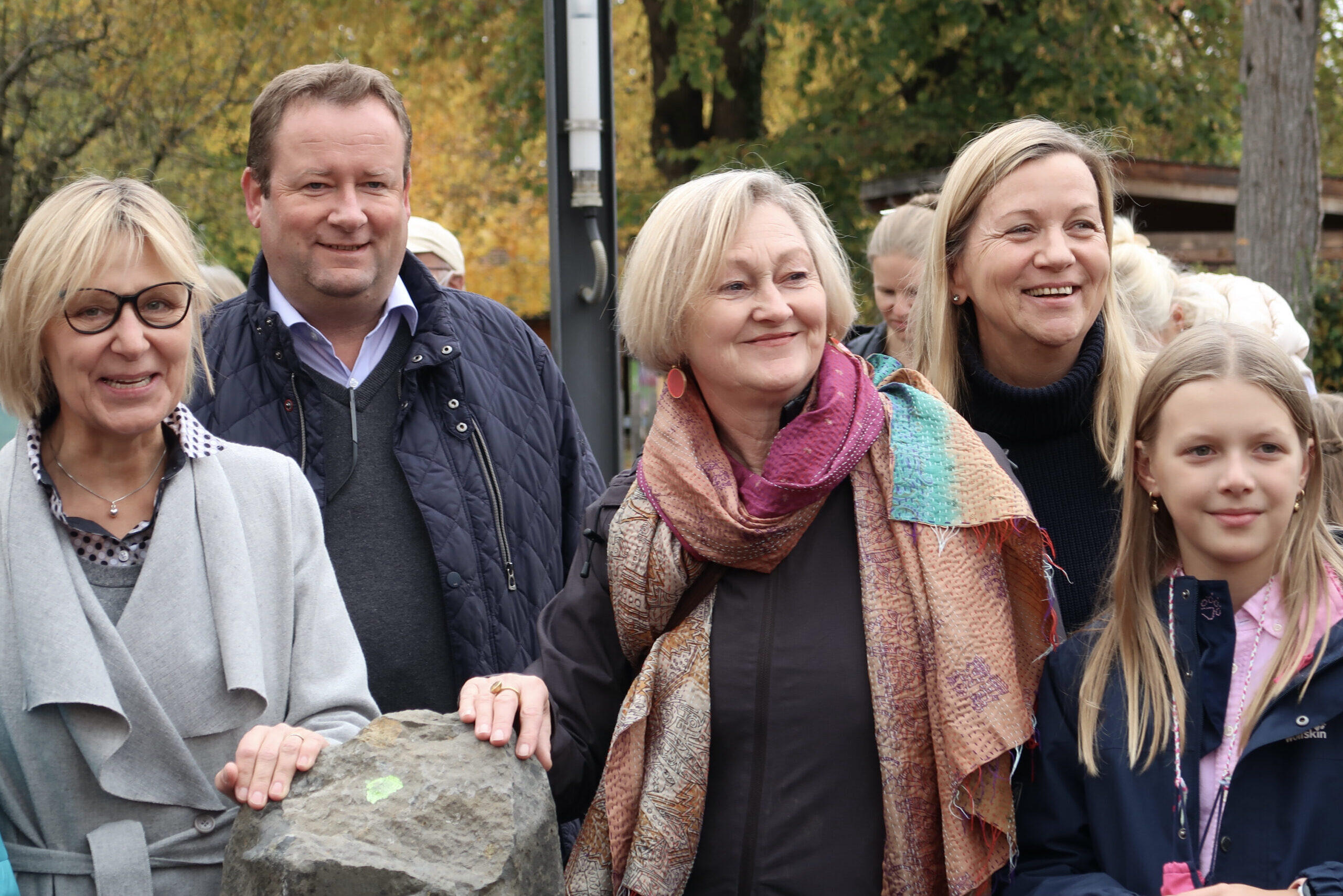 Fig:
1.R.f.l.t.r.: The basalt stele is lifted into the designated hole by employees of the local depot. Afterwards, participants of the planting campaign dig the hole for the English oak, which will be planted in the next step.
2.R.f.l.t.r.: The children of Gräfelfing primary school water the oak tree together with their colourful watering cans.
Photos: Gräfelfing Art Circle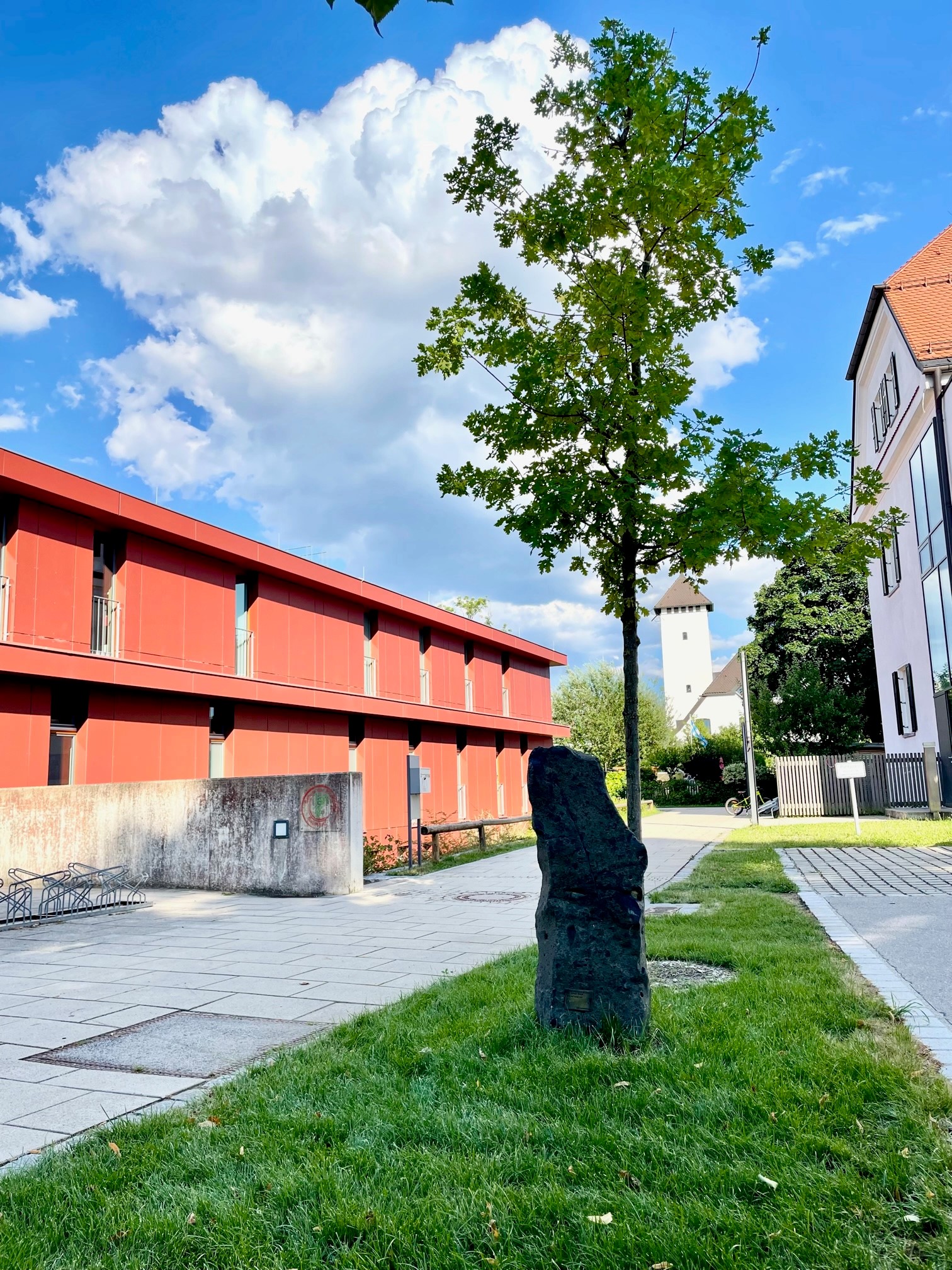 Status 11.07.2022
Photo: Lilli Plodeck