18.11.2018
OAK PLANTING IN HONOR OF JOSEPH BEUYS
BURGHAUSEN, RAITENHASLACH MONASTERY
On November 18, in cooperation with the city of Burghausen, an oak tree with a basalt stele was planted in a prominent location in the courtyard of Raithenhaslach Monastery. Johannes Stüttgen, artist, art theorist and companion of Joseph Beuys, introduced by Ines Auerbach, director of Haus der Fotografie and Studienkirche St. Josef, embedded the oak planting in the theme "Redefinition of Art in the Present" in the fully occupied large auditorium of the monastery. Before the subsequent planting, First Mayor Hans Steindl reviewed the connections of his city to the DASMAXIMUM Foundation and, in bright sunshine and with a good 200 guests, led over to the practical part. Pupils of the Aventinus-Gymnasium, under the direction of their teachers, had prepared an action that was as quiet as it was effective and distributed stickers to those present with the inscription "Why I am an artist:". With this, they referred to Joseph Beuys' basic assumption that "every human being is an artist" and thus sent the guests on a search for their own creative potential in working on the "social sculpture", the improvement of society.
PARTICIPANTS
Tree sponsor: City of Burghausen
Initiator: First Mayor Hans Steindl
Planting: City of Burghausen, City Gardening Department
Basalt: Landsburg Quarry, donated by the Foundation DASMAXIMUM
A project of the DASMAXIMUM foundation and the town of Burghausen
PHOTOS OF THE OAK PLANTING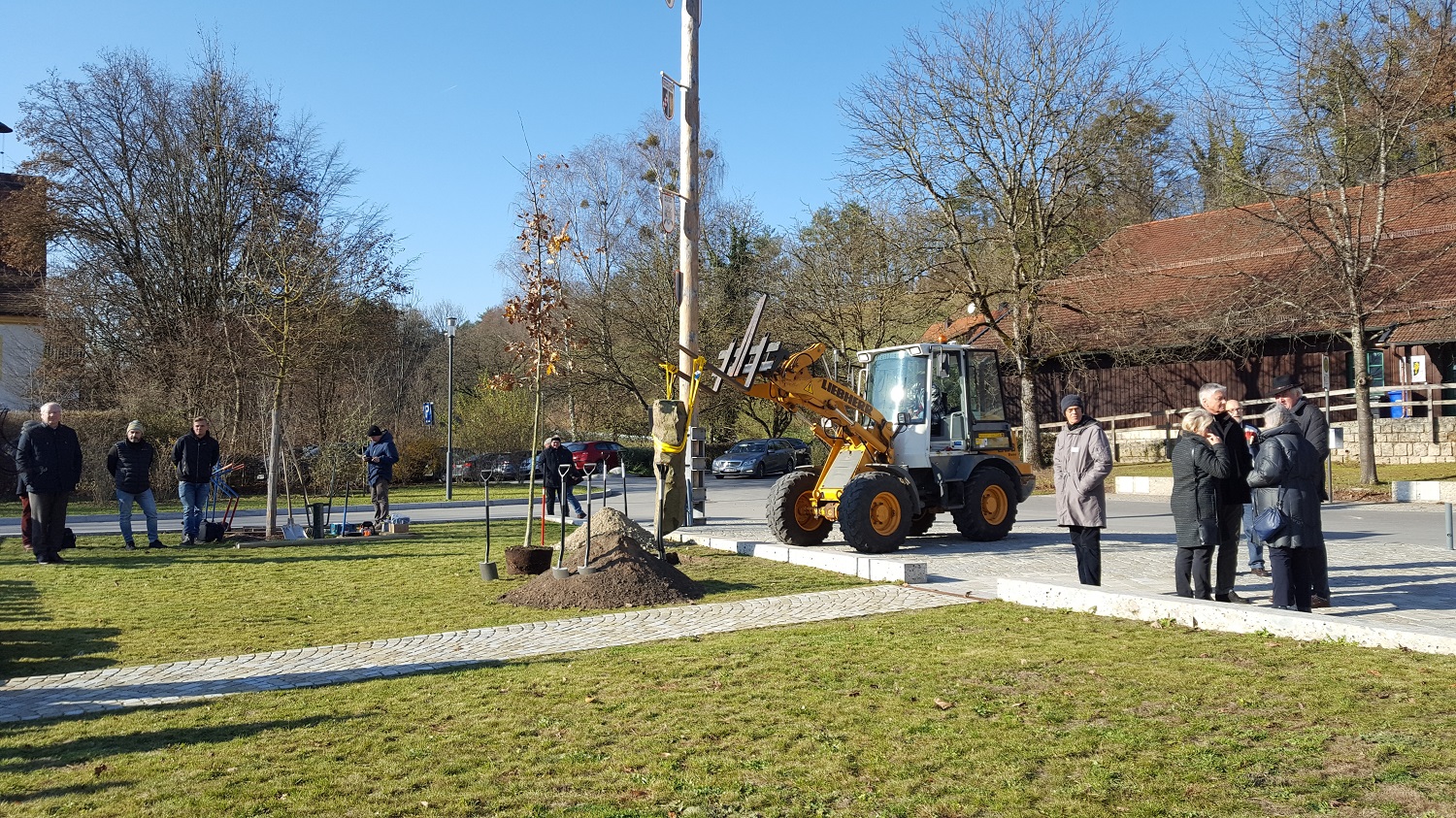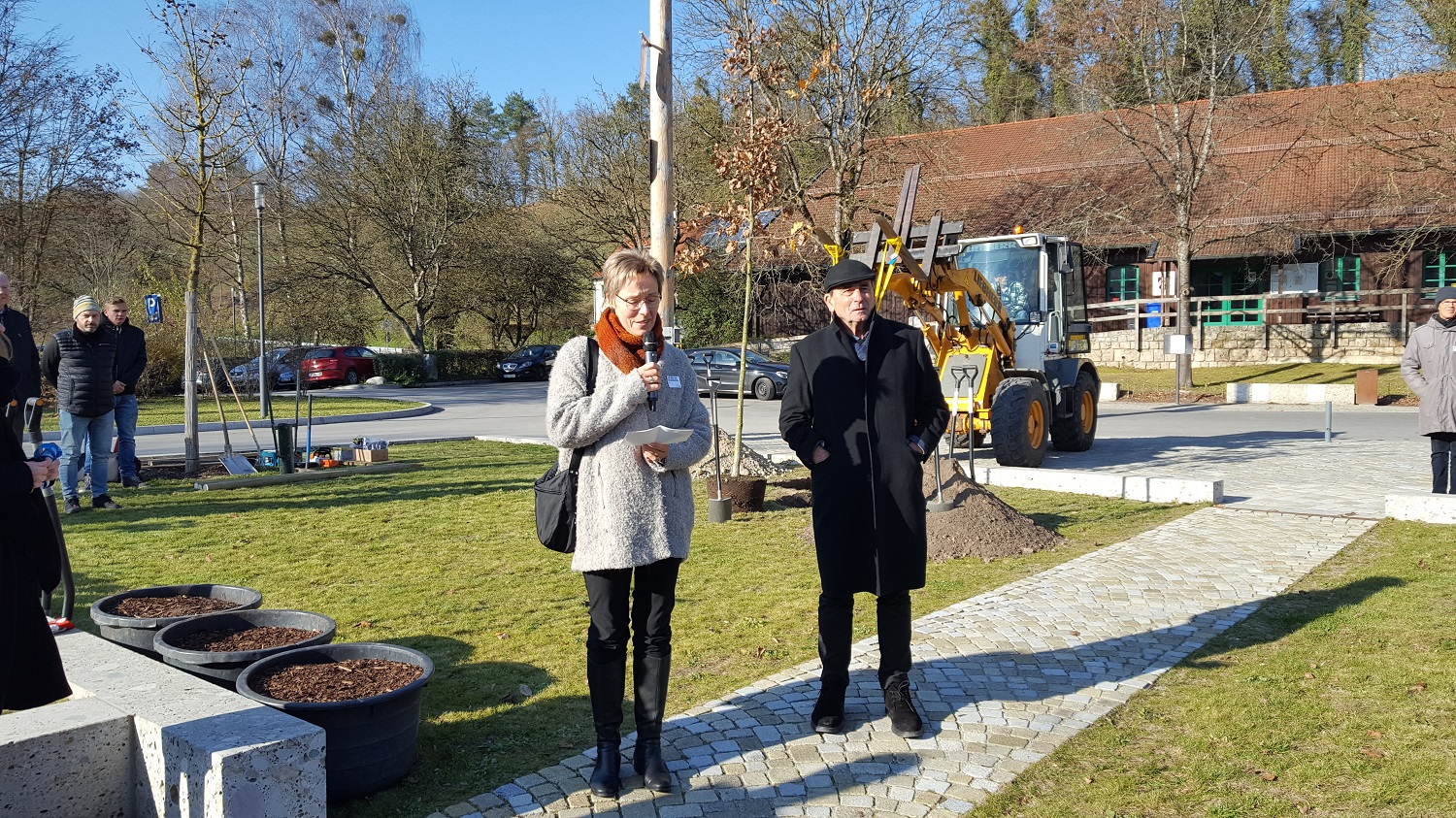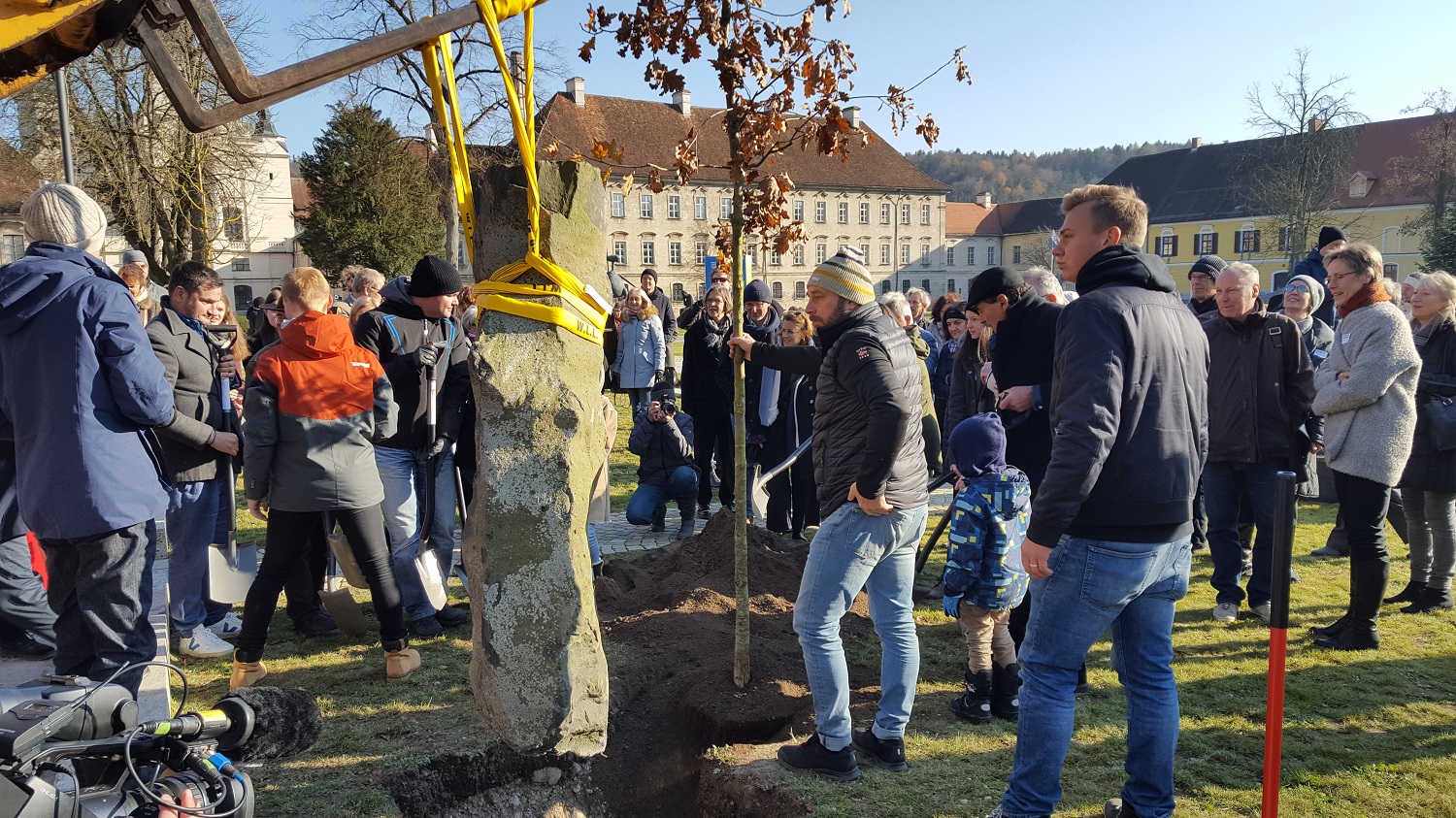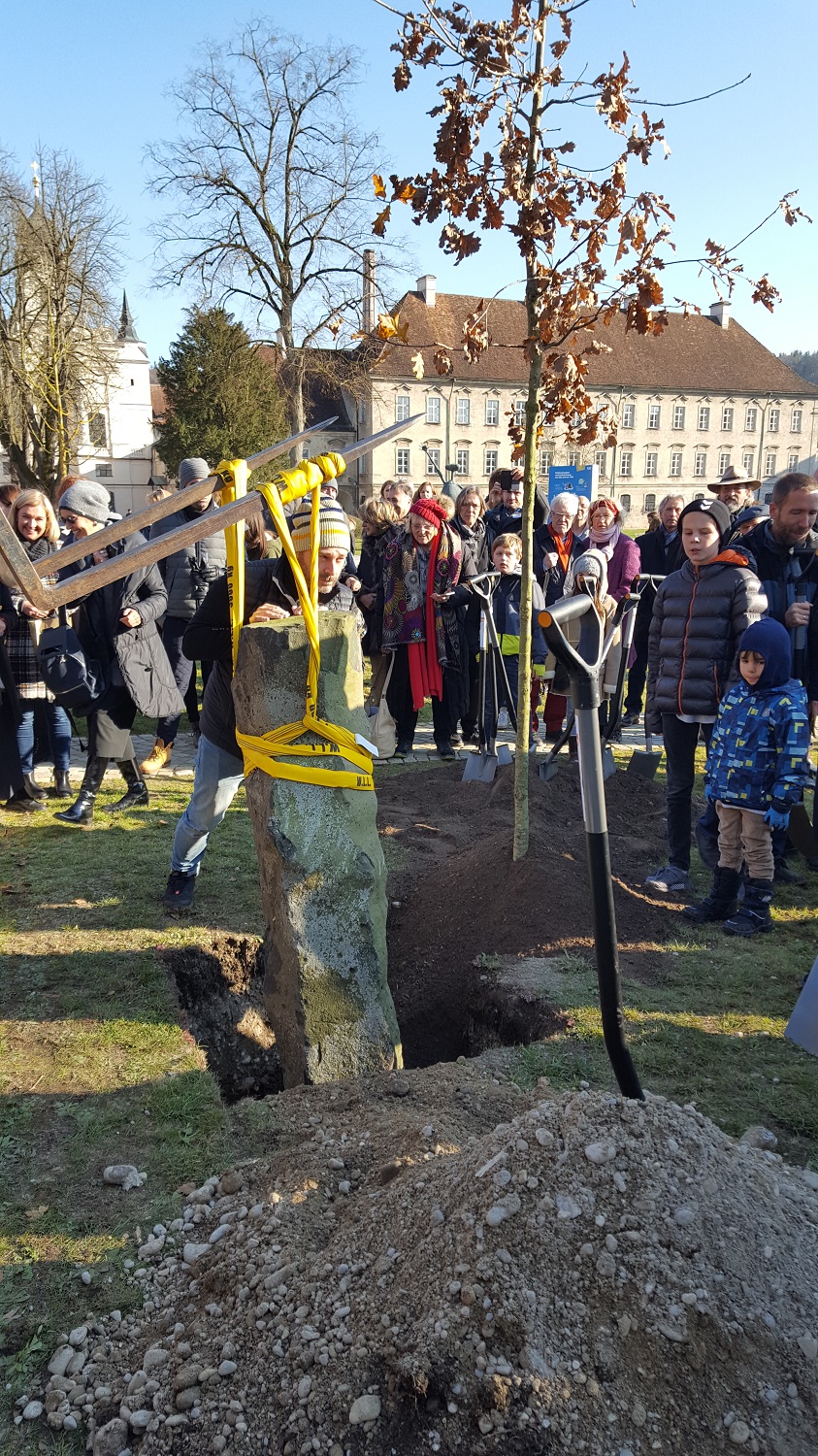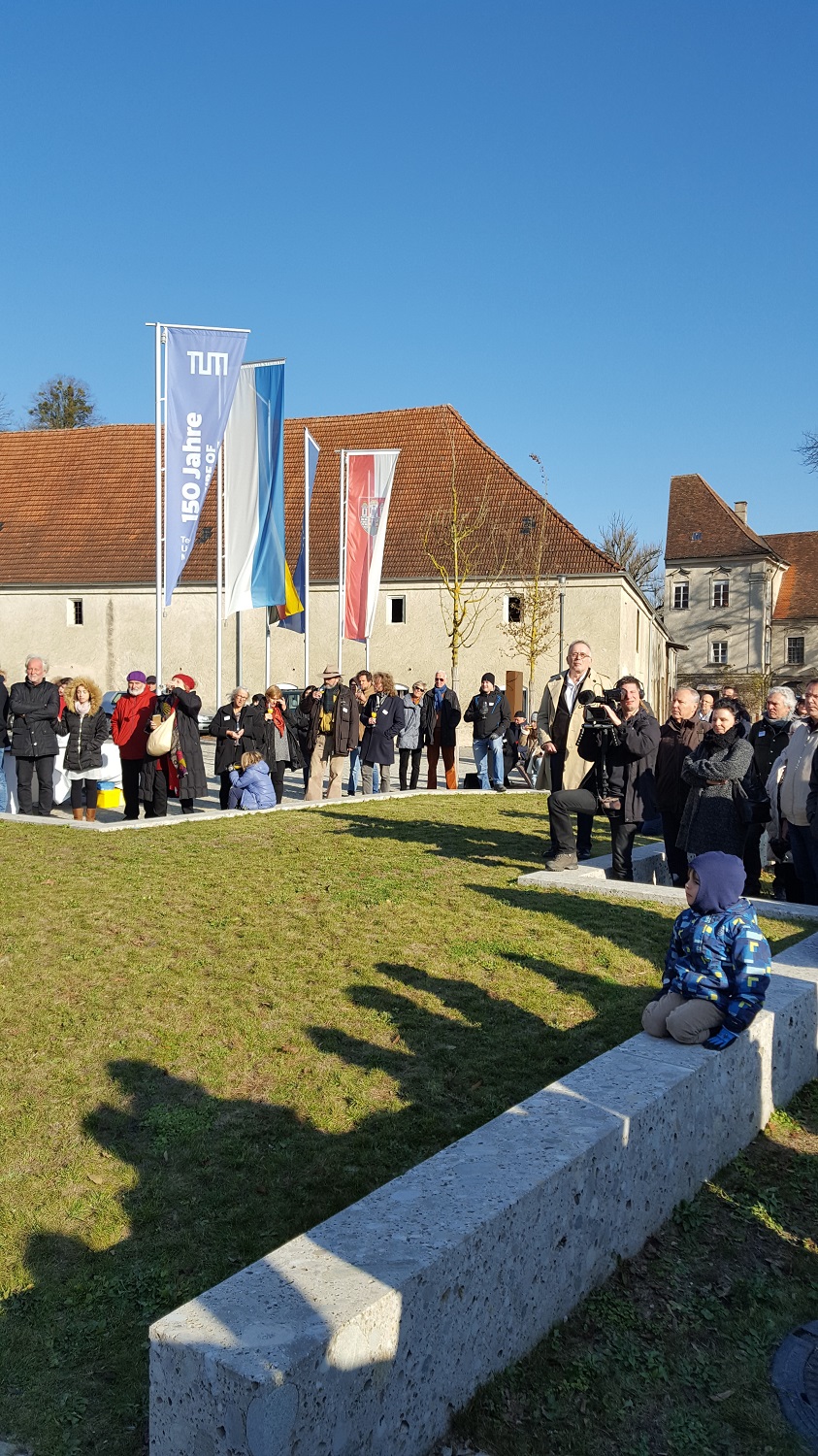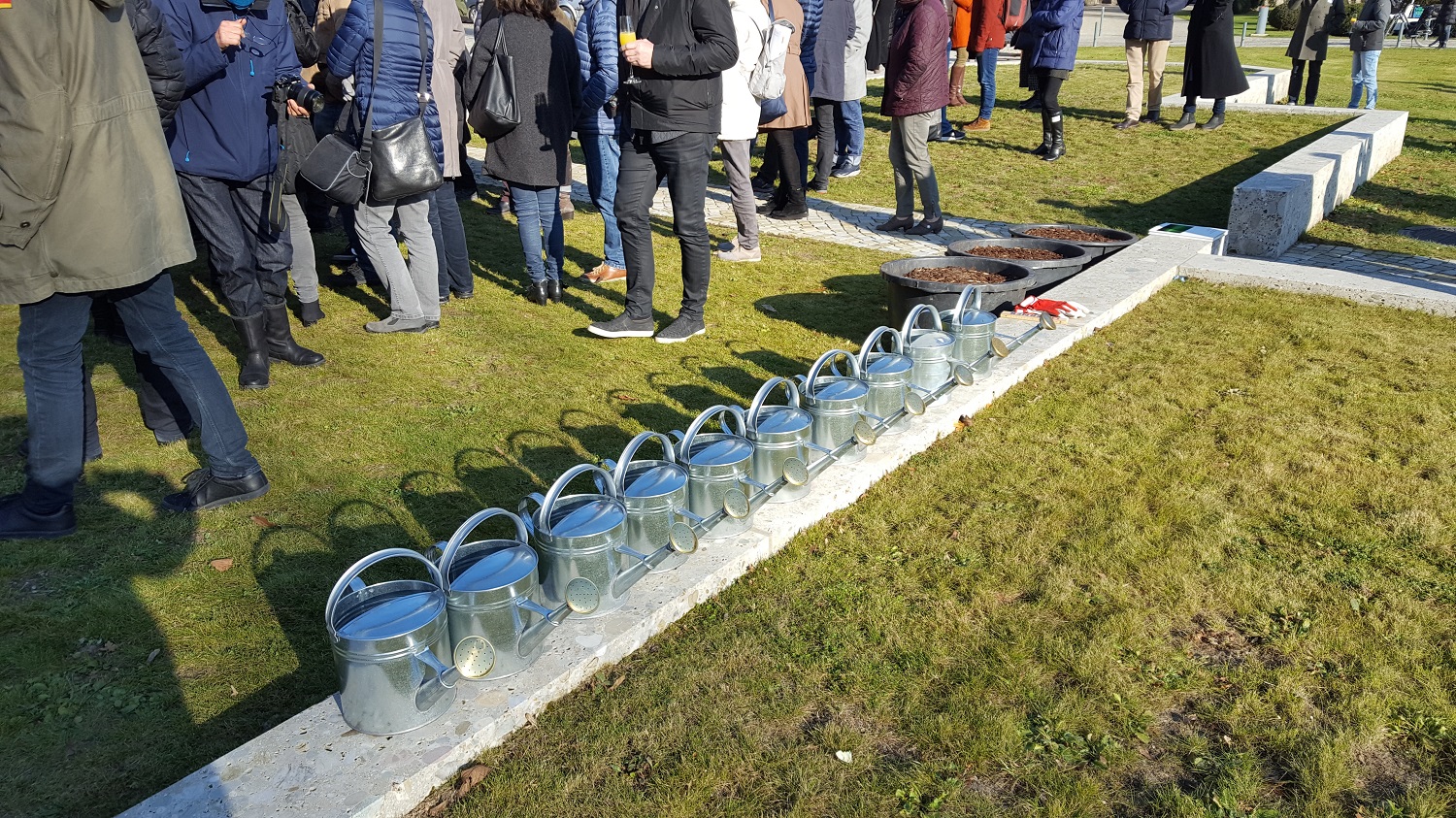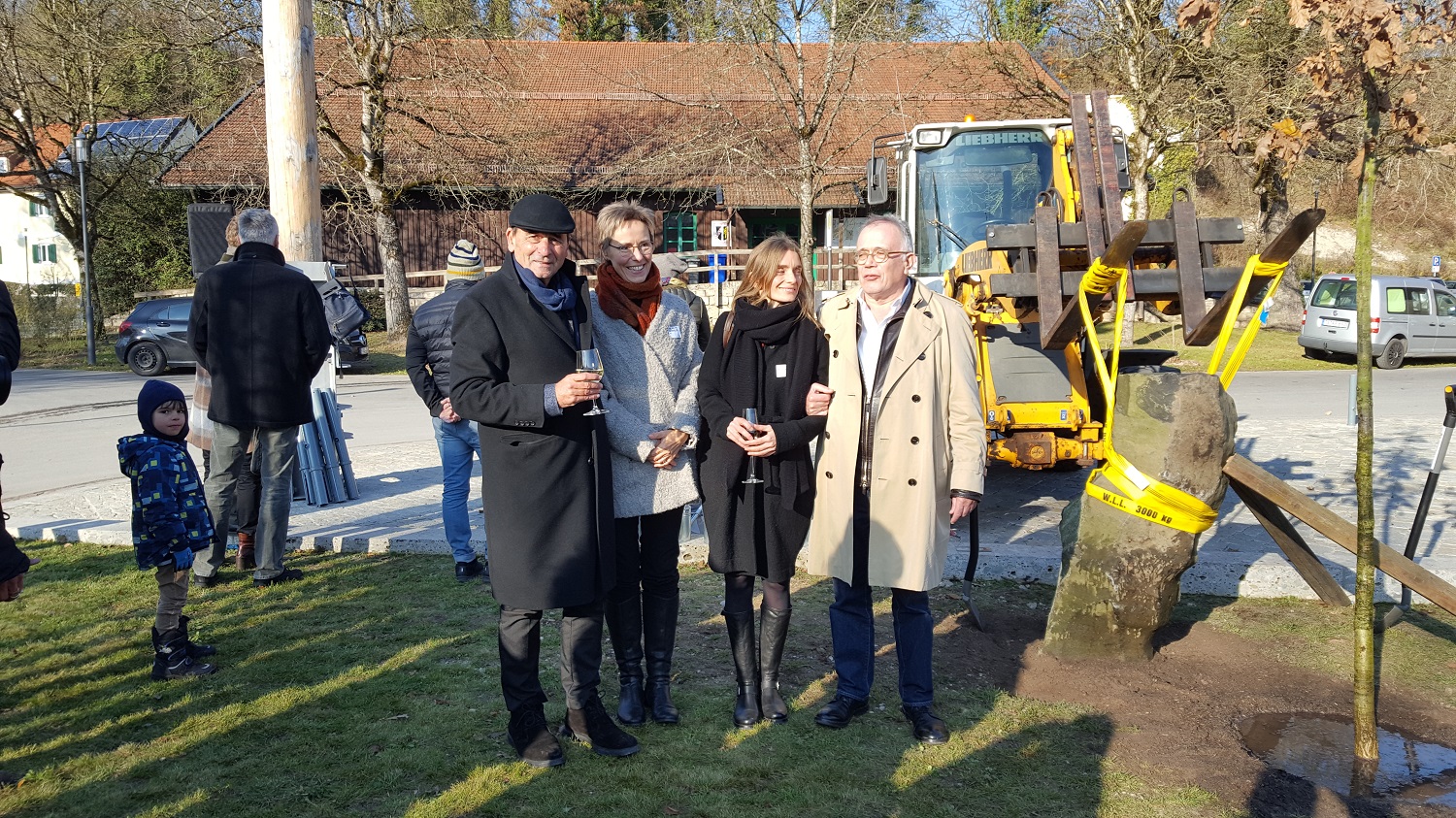 Fig.: 1.row: The preparations for the planting are completed. Dr. Birgit Löffler, Director Museum DASMAXIMUM and Hans Steindl, First Mayor Burghausen, speak introductory words.
2. row: With the help of pupils of the Aventinus Gymnasium Burghausen and closely observed by numerous visitors, the exceptionally long basalt stele is placed.
3. row.: The watering cans are ready for the guests to water the oak. Mayor Hans Steindl, Birgit Löffler, Ines Auerbach and Johannes Stüttgen, master student and closest collaborator of Joseph Beuys are happy about the successful planting event.
Photos: Dunja Loban, Traunstein