New year, new art encounters for children between 8 and 14 years:
Together we dive deep into the world of the artists at DASMAXIMUM, become active and creative ourselves. Meanwhile, parents can explore the museum on their own.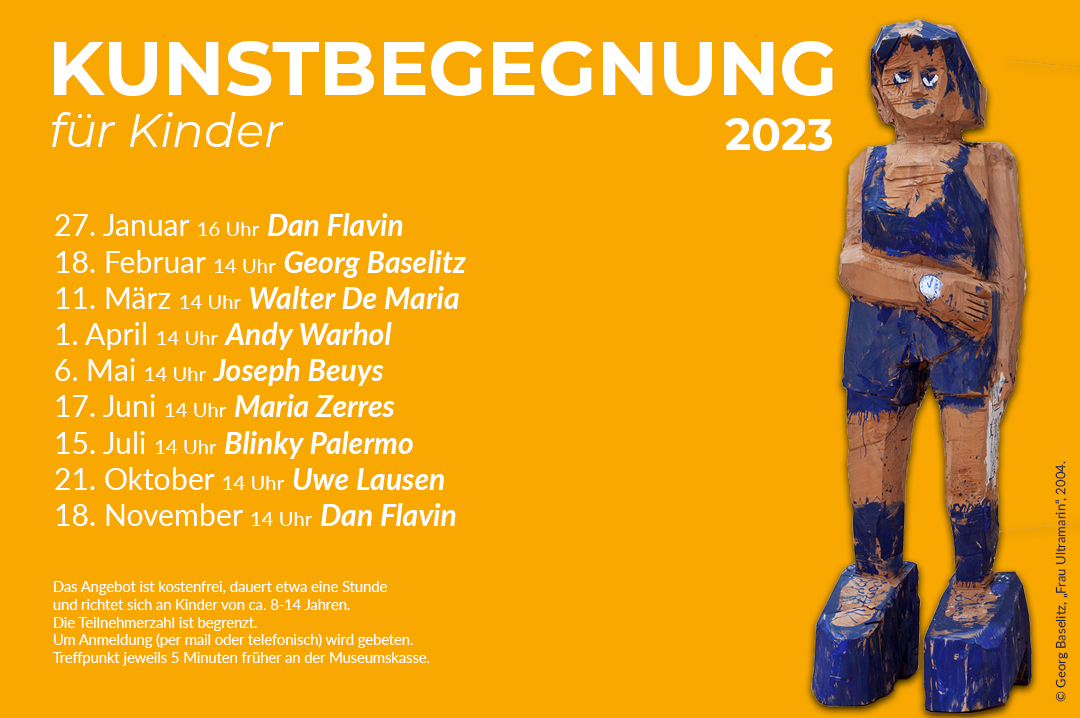 About the ArtMeetings for Children at DASMAXIMUM
The KunstBegegnung for children aims to provide a free and informal encounter with contemporary art. Every month, a new artist is on the agenda to be discovered together with a museum employee. A close look is required to get to the bottom of the artists' ideas. But there is also plenty of opportunity to try things out for yourself, with small creative tasks that playfully pick up on the design and content of the works of art.
All dates are suitable for children from about 8-14 years. The program lasts about an hour and participation is free of charge.
We ask for registration under mail@dasmaximum.com or 08669/1203713. Meeting point is always 5 minutes earlier at the museum ticket office.
More information about the individual ArtMeetings can be found at here!
In August and September, art encounters for children take place as part of the Traunreut vacation program.