14.04.2021
OAK PLANTING IN HONOR OF JOSEPH BEUYS
MIESBACH, WAITZINGER KELLER
As one of the first people interested in the planting campaign, the head of the cultural office, Isabella Krobisch, came forward and started looking for a suitable planting site. Since 14 April, Miesbach has also been one of the towns and municipalities that, together with the DASMAXIMUM Foundation and STADTKULTUR Netzwerk Bayerischer Städte e.V., carried out an oak planting in honour of the artist on the occasion of the 100th anniversary of Joseph Beuys' birth. In typical April weather between snowfall and sunshine, a handful of participants came to the Waitzinger Keller to lend a hand in the planting action, observing the corona-related guidelines. Oak and basalt, which in the sense of a social sculpture are meant to encourage communal and sustainable action for the good of society, have found an ideal place on the south side of the Waitzinger Keller Cultural Centre. 
PARTICIPANTS
Tree sponsor: City of Miesbach
Initiator: Isabella Krobisch, Head of the Waitzinger Keller Cultural Office
Planting: Miesbach building yard, Benedikt Kraft forestry company
Tree: English oak
Basalt stele: Dietrichsberg Quarry, Rhön
A cooperation project of the DASMAXIMUM Foundation with STADTKULTUR Netzwerk Bayerischer Städte e.V. and the City of Miesbach.
PHOTOS OF THE OAK PLANTING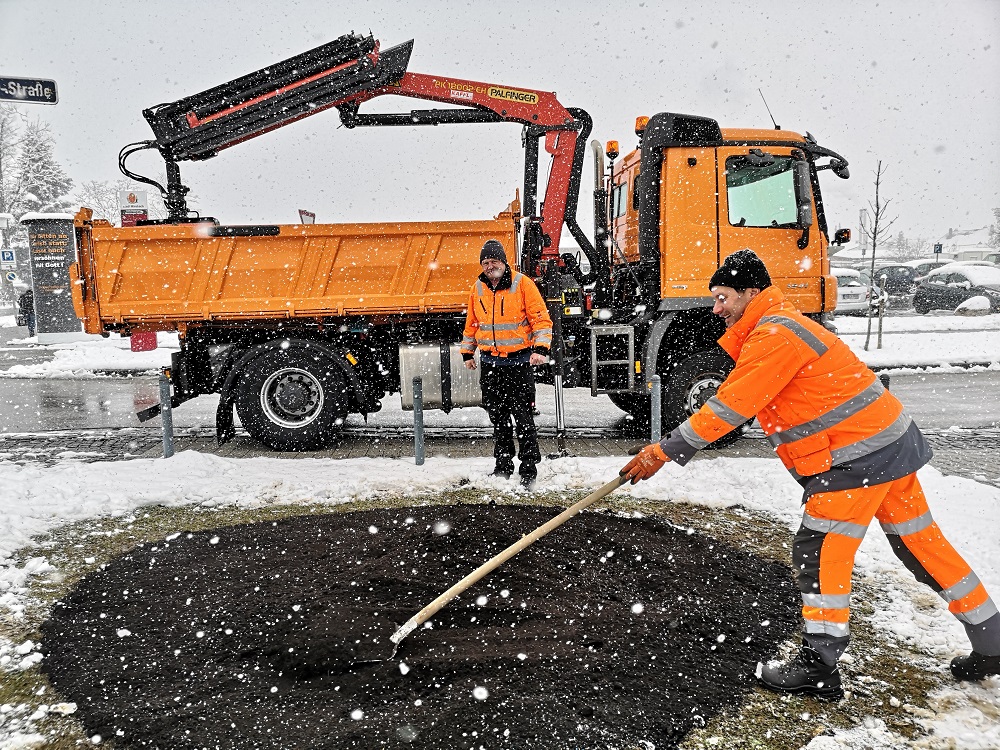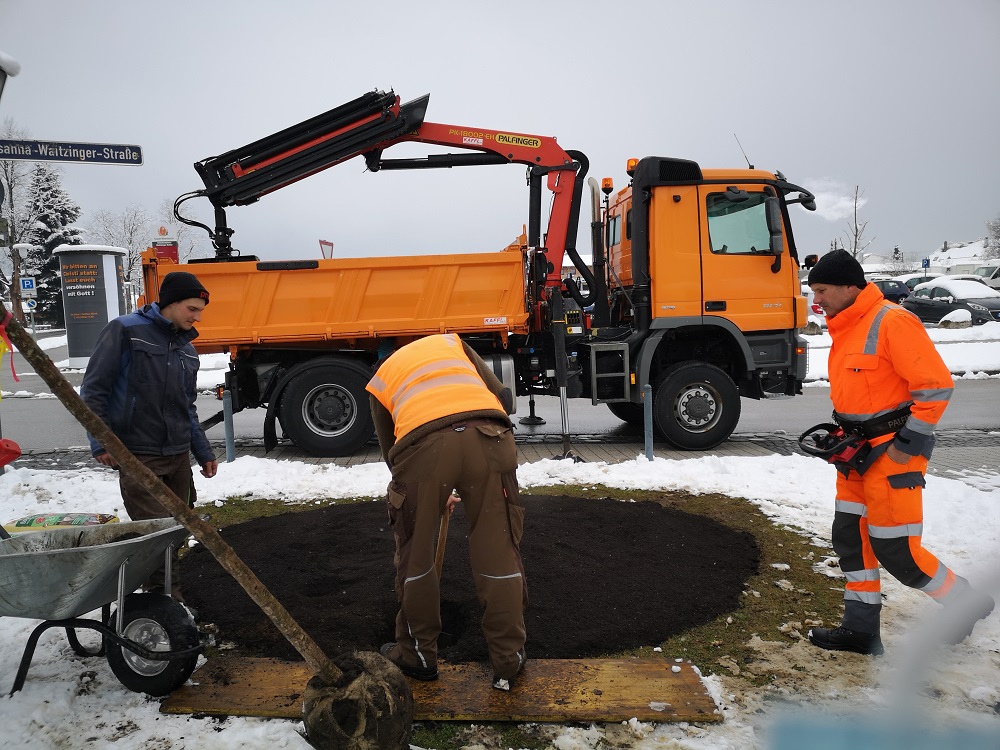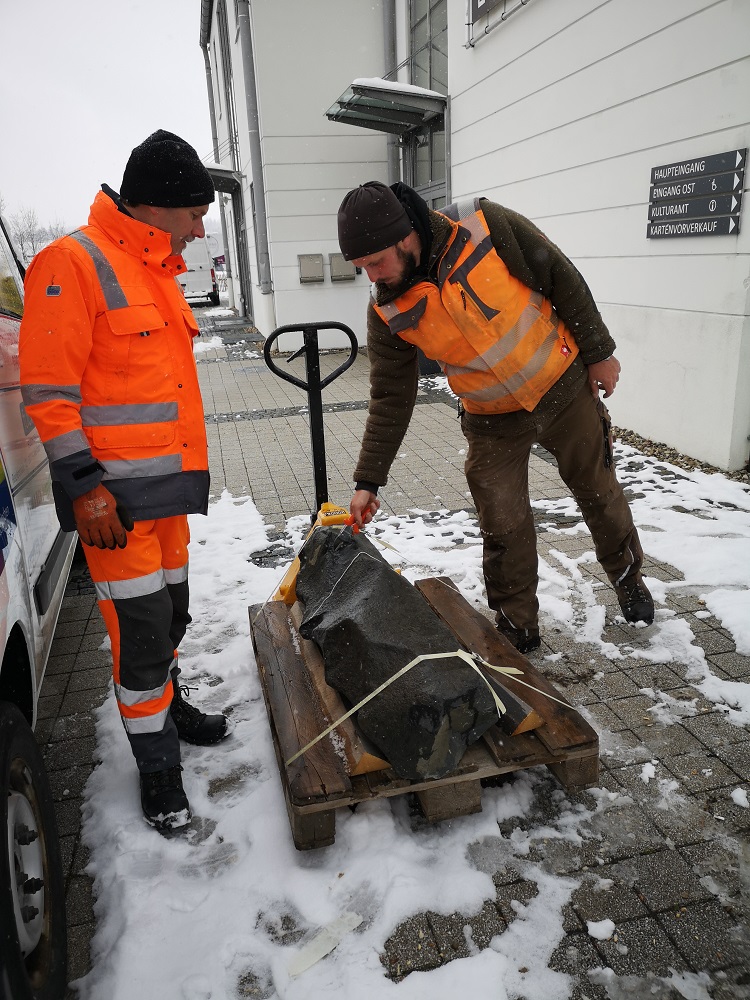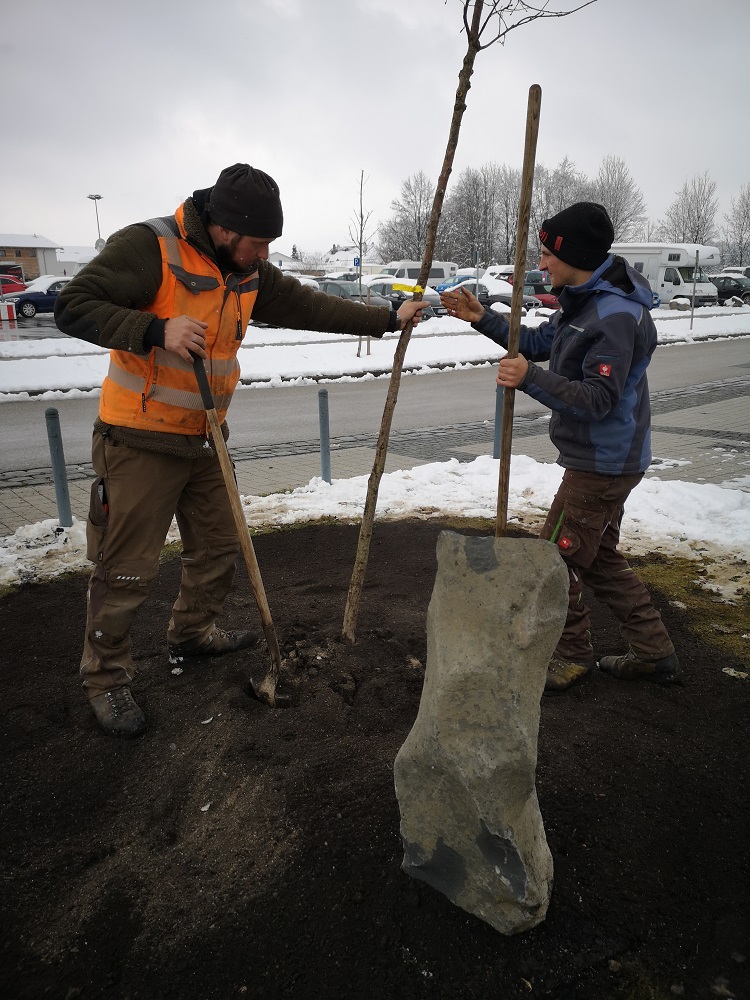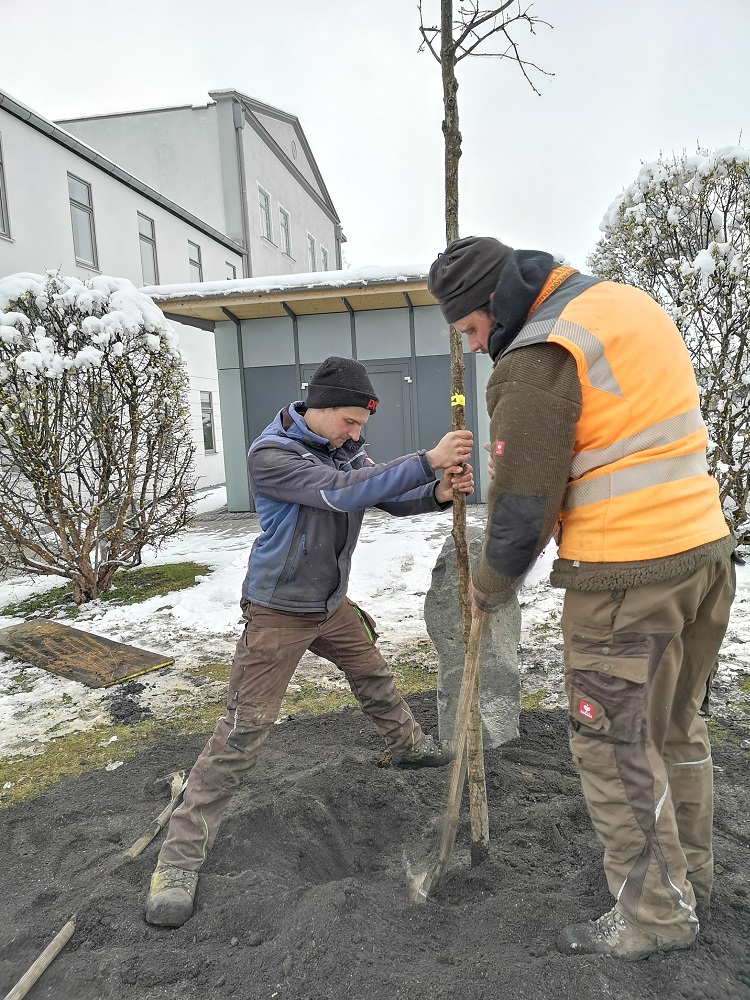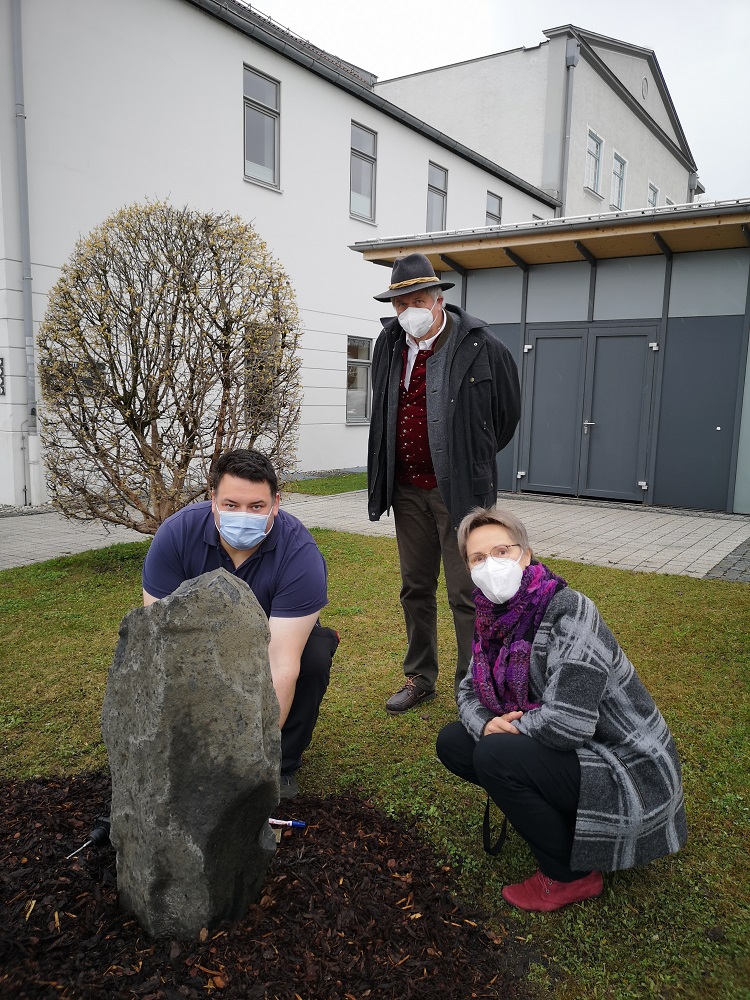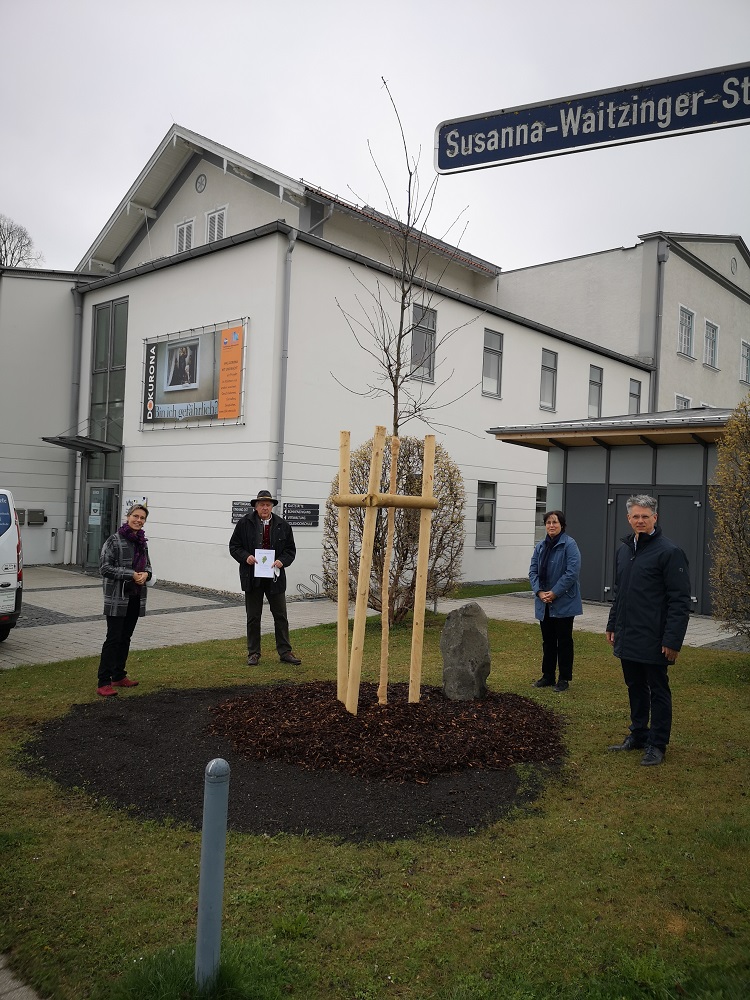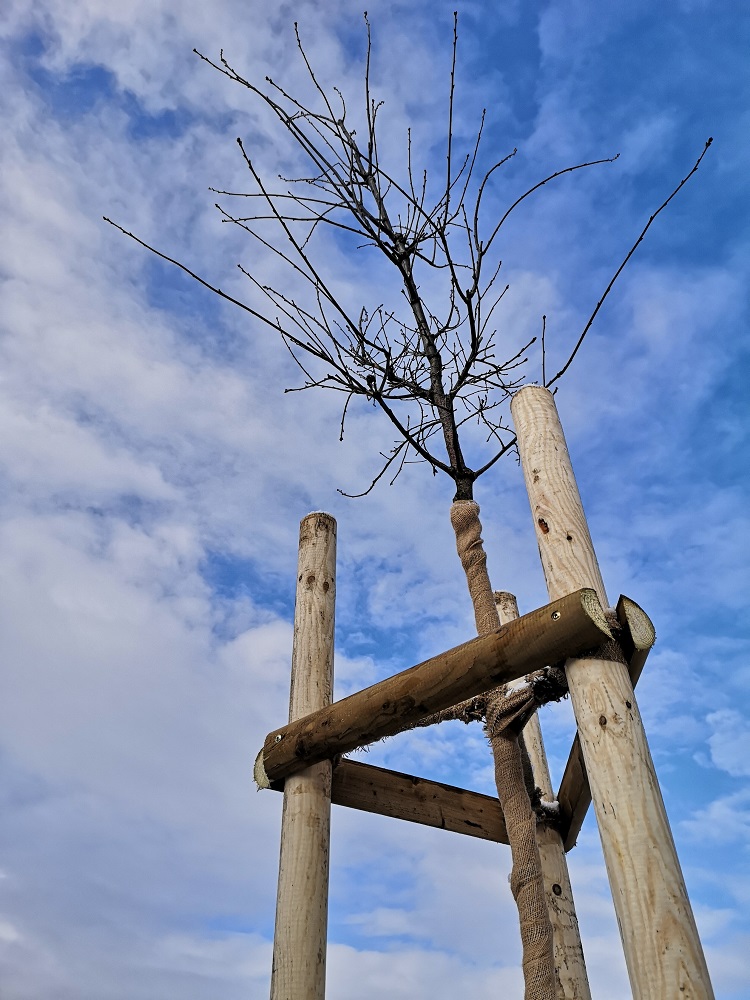 Fig. 1.R.: The planting site is prepared by employees of the Miesbach building yard. 2nd R.: Employees of the Benedikt Kraft forestry company inspect the basalt stone and plant the oak. 3rd R.1.B.: f.r.t.l. Dr Birgit Löffler, Director DASMAXIMUM and Dr Peter Lämmerhirdt, Chairman of the DASMAXIMUM Foundation, inspect the attachment of the project's metal plaque to the basalt. 3.R.2.B.: f.l.t.r.: Dr. Birgit Löffler, Dr. Peter Lämmerhirdt, Isabella Krobisch, Head of the Cultural Office and Dr. Gerhard Braunmiller, First Mayor of Miesbach, handing over the tree sponsorship certificate. Photos: City of Miesbach / Isabella Krobisch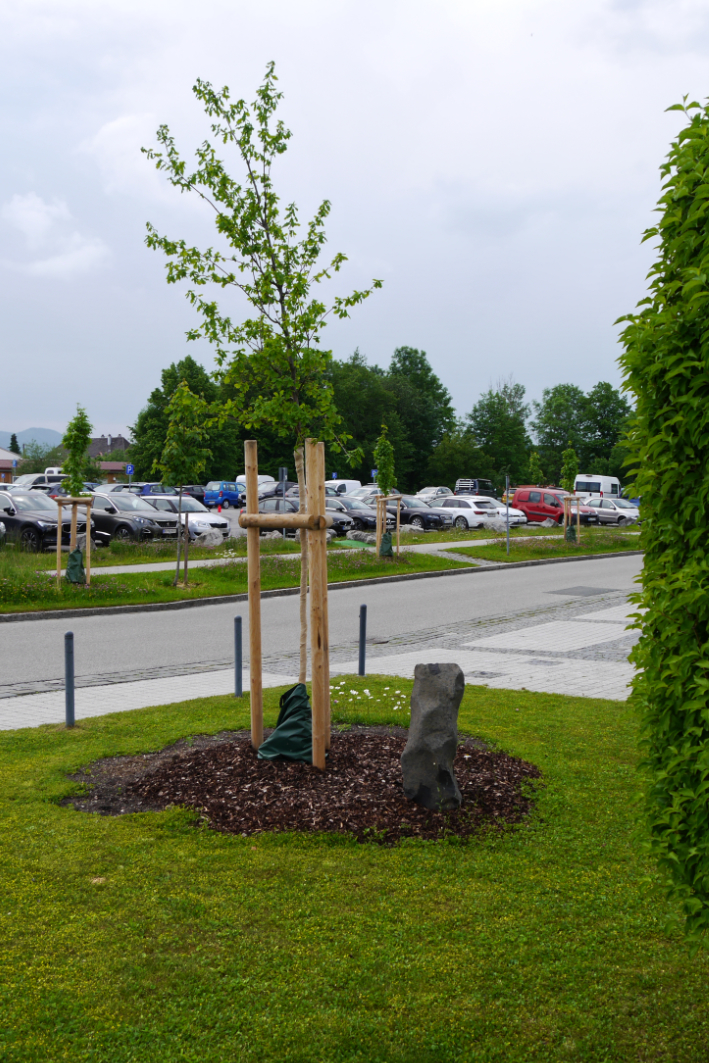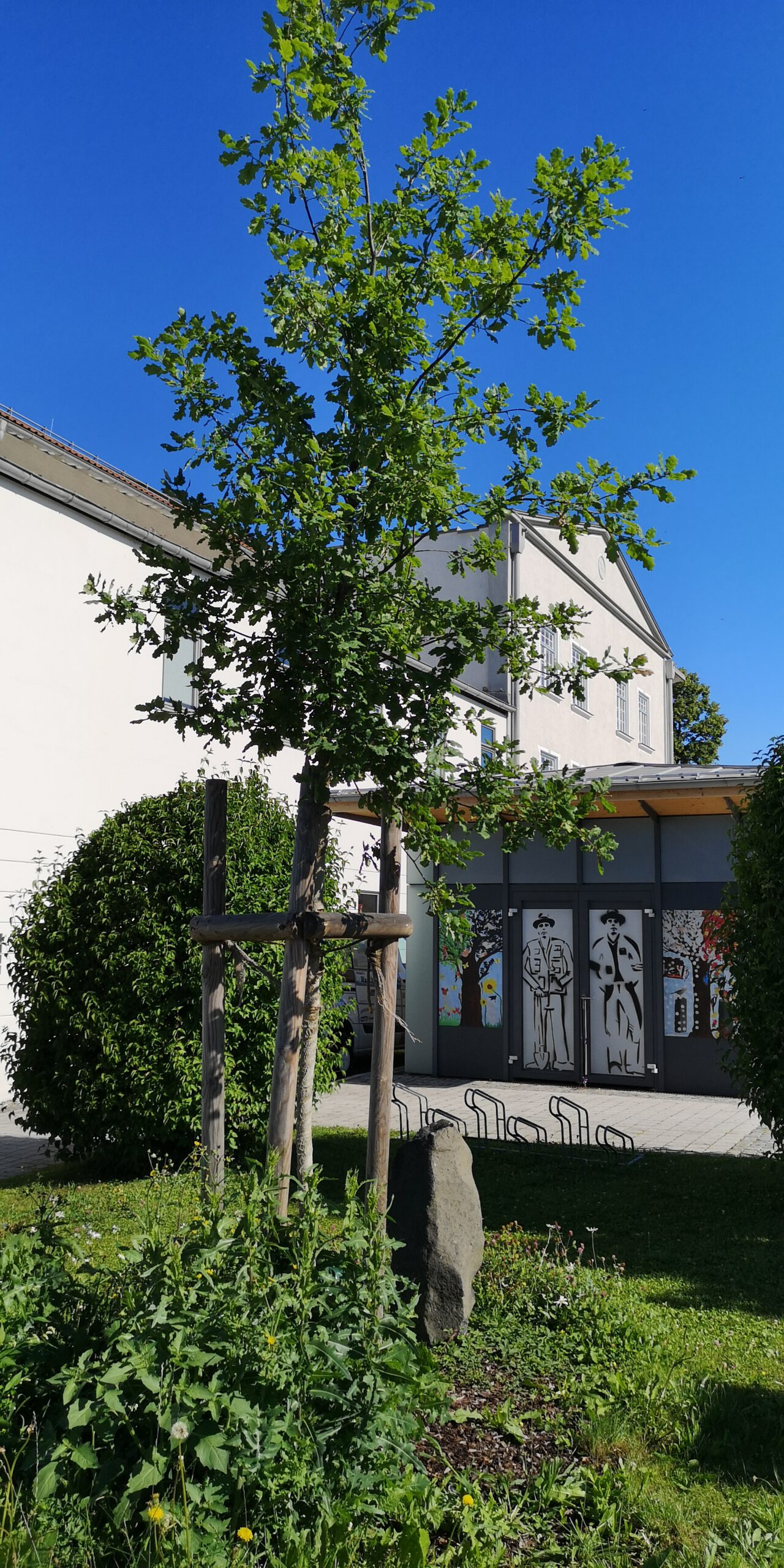 Status 03.07.2022
Photo: Isabella Krobisch