30.04.2022
OAK PLANTING IN HONOR OF JOSEPH BEUYS
POLLING, BROOK BRIDGE AT THE TIEFENBACH
Now there is also an "oak plantation in honour of Joseph Beuys" in the municipality of Polling. On Saturday, 30 April 2022, the long-cherished wish of Heike Friedrich, sister of our museum founder Heiner Friedrich, came true and a swamp oak tree together with a basalt stele were planted on Klosterplatz. Heike Friedrich has been running La Monte Young and Marian Zazeela's Dream House Polling there for a good 20 years. With the planting of the oak in honour of Joseph Beuys, another sign of the close connection between Traunreut and Polling has now been set.
This oak planting was again under the motto of peace. Monsignor Kellermann, retired pastor of Polling Monastery, blessed the oak under the sign of peace - this was probably the most emotional moment of the oak planting. The location directly in front of the gates of the stately monastery and close to the various institutions for contemporary art (Dream House in the Regenbogenstadl and Fischerbau with an installation by Dan Flavin) emphasises the connection between past, present and future.
The stele, which is one of the last from the quarry in Landsburg used by Beuys, as well as the tree were set and planted in the tried and tested manner by the gardening and landscaping department of the Traunreut Youth Settlement, which has accompanied the project since its beginnings.
PARTICIPANTS
Tree patron: Heike Friedrich, Kunst im Regenbogenstadl
Initiator: Heike Friedrich
Planting: Traunreut Youth Settlement, Gardening and Landscaping Department
Tree: Swamp oak
Basalt stele: Landsburg Quarry
PHOTOS OF THE OAK PLANTING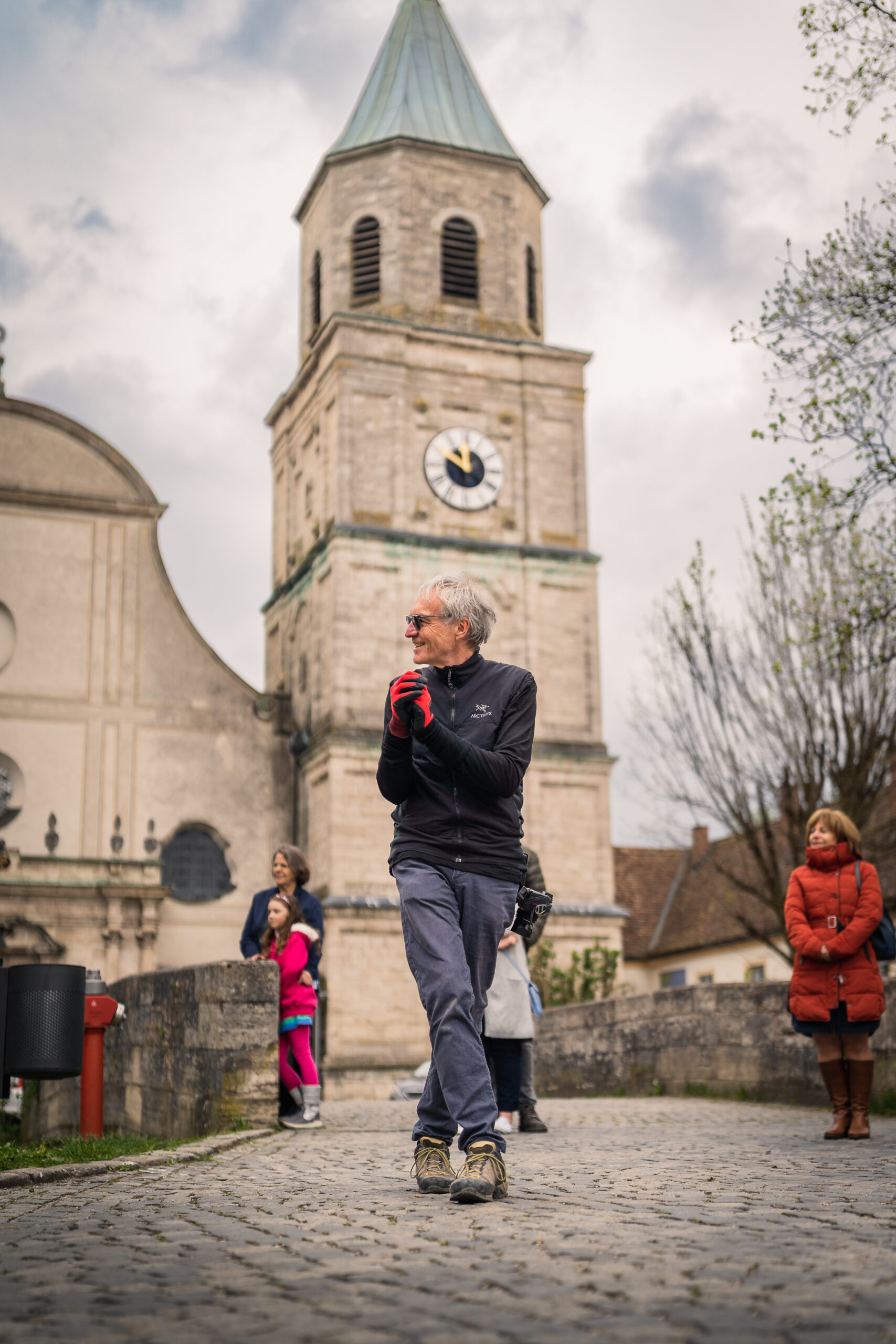 Lothar Müller, project manager of the DASMAXIMUM Foundation, will introduce the guests to the project "Oak plantings in honor of Joseph Beuys" and social sculpture according to Beuys.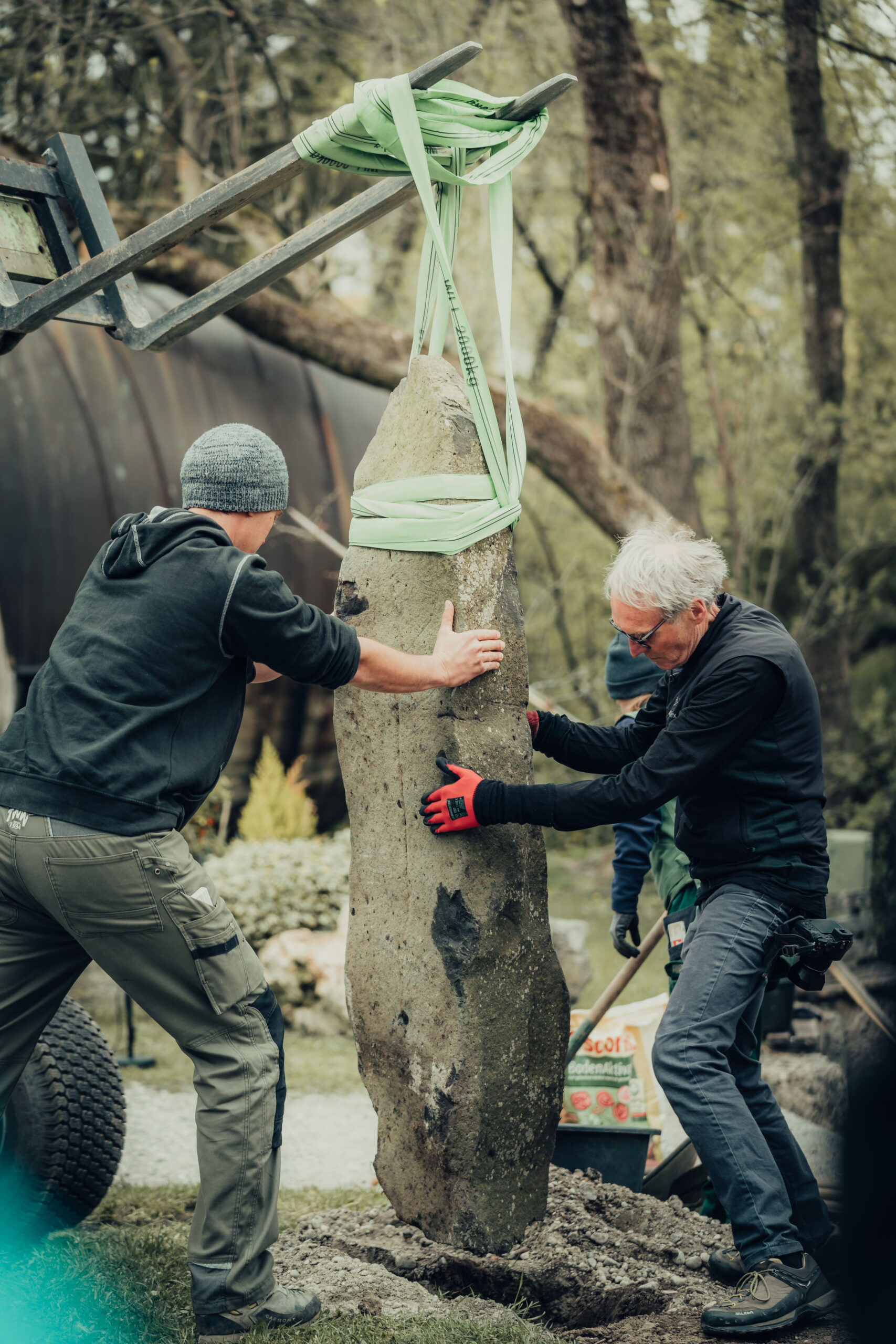 The basalt stele is set - one of the last from the Landsburg quarry, from which Beuys also obtained his stelae for the '7000 Oaks' in Kassel.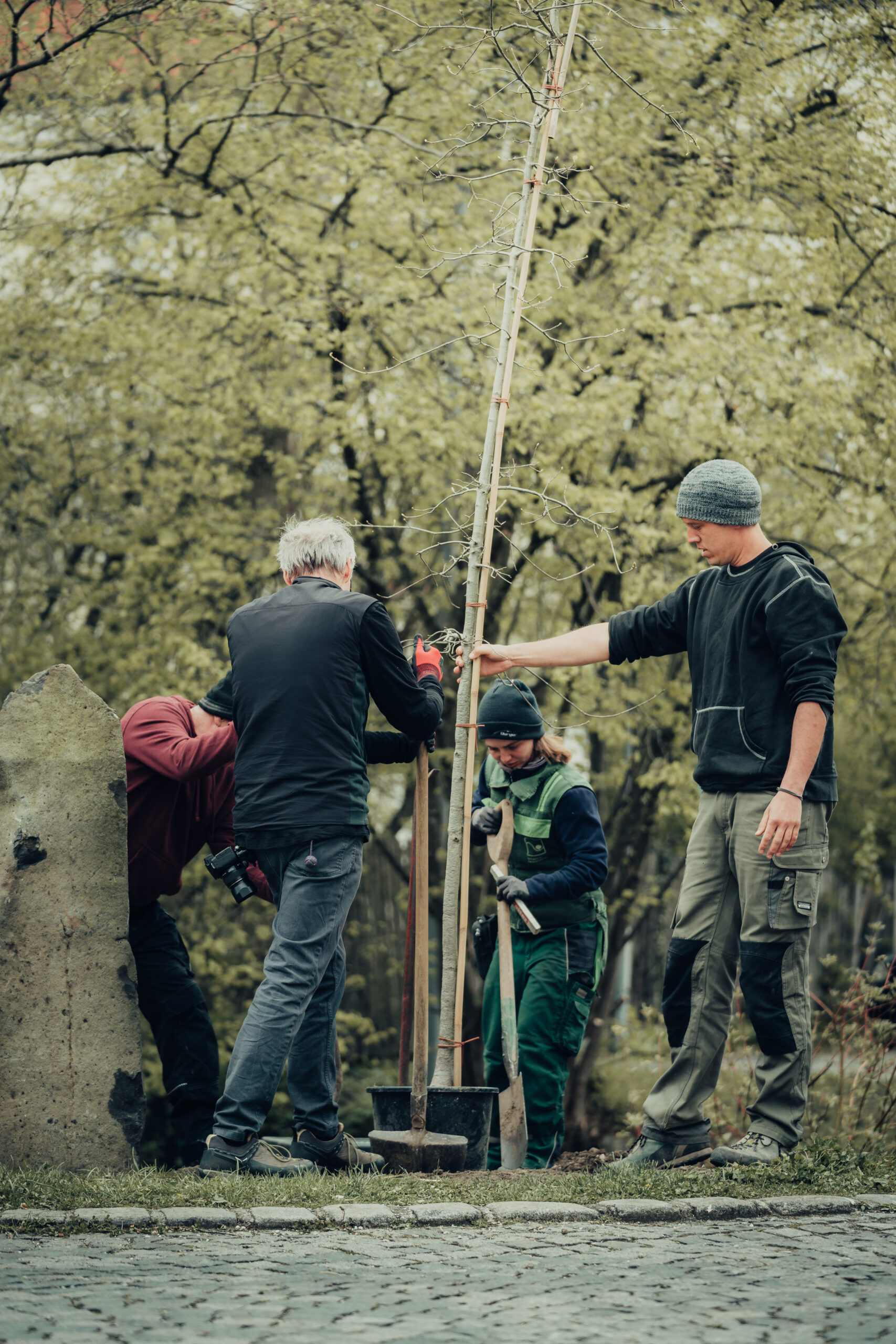 The oak, here a supermarket oak, must of course not be missing and is planted at a distance of one metre from the stele.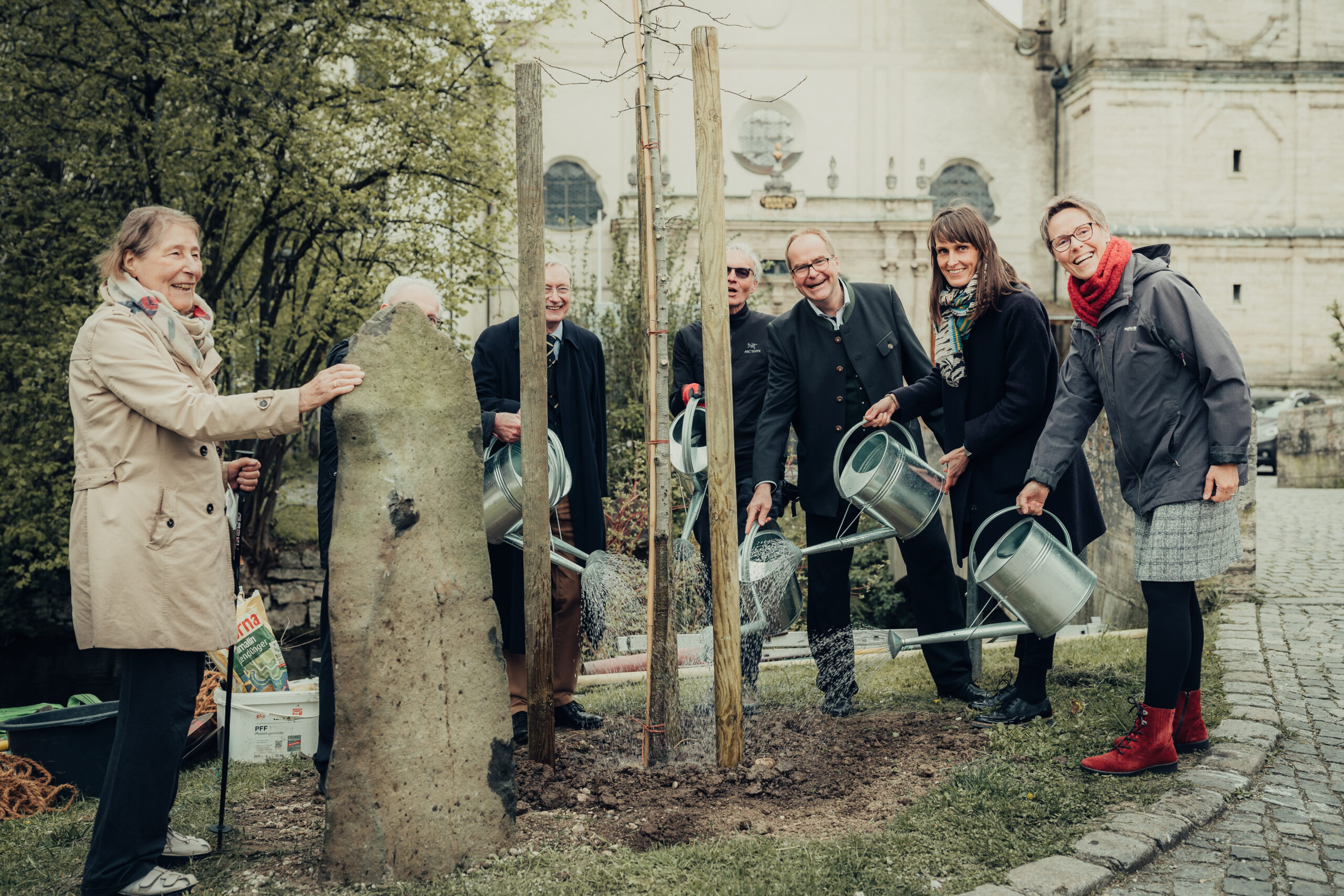 The oak has been fixed with the planting stakes - now it still needs to be watered diligently!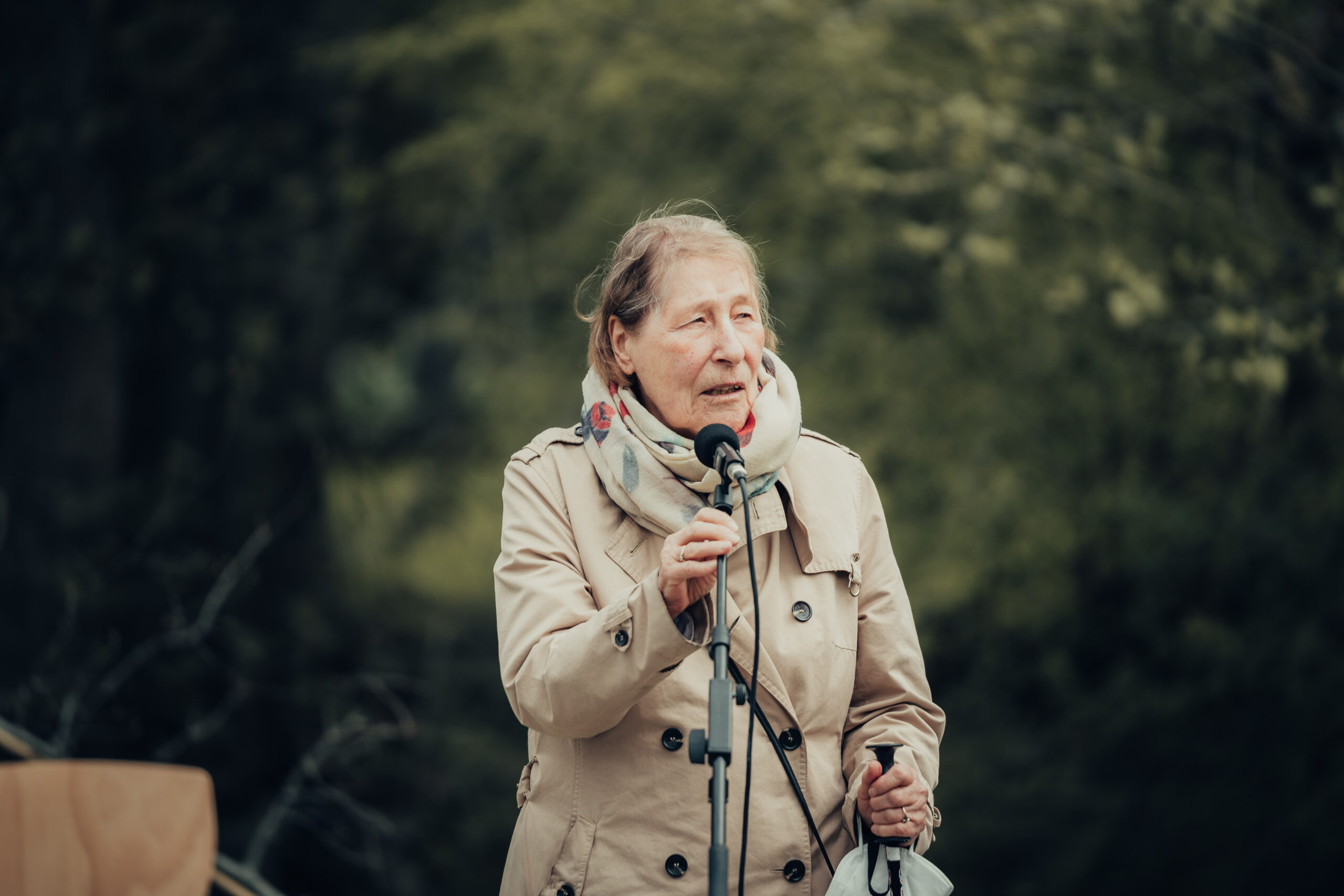 We would like to thank Heike Friedrich, founder of the Dream House Polling, sister of our founder Heiner Friedrich and initiator of the "Oak Planting in Honor of Joseph Beuys" in Polling for taking over the tree sponsorship.
Photos: Benedikt Thedorff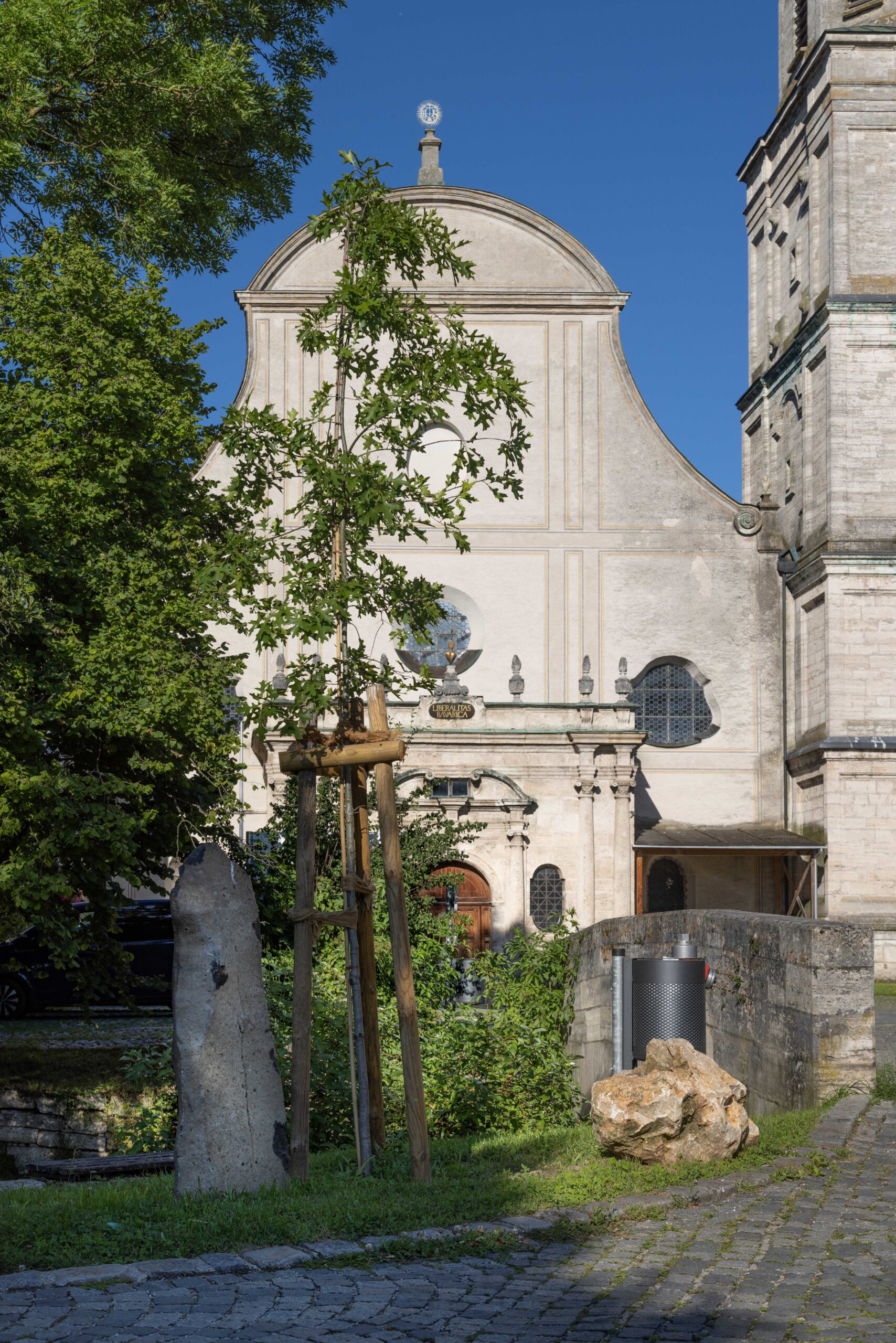 Status 03.07.2022
Photo: Michael Jarnach