04.10.2021
OAK PLANTING IN HONOR OF JOSEPH BEUYS
TRAUNREUT, YOUTH HOUSING ESTATE
With the youth settlement in Traunreut, DASMAXIMUM is starting a new planting season of the "Oak plantings in honour of Joseph Beuys". After an oak tree with basalt was already planted at the site of the youth settlement at Frühlinger Spitz in 2016, this was now followed by a planting at the site in Adalbert-Stifter-Straße.
The planting was part of the programme for the lecture series "In every detail the whole" by Johannes Stüttgen, MeiStüttgen was a student and close companion of Joseph Beuys, who actively supported the planting. Stüttgen emphasised the importance of the planting as a sign of the connection between the past (millions of years old basalt) and the future (growing tree) and the necessity of taking responsibility for future generations. His sentence "Our mission comes from the future" probably best describes the task to which the youth settlement has dedicated itself for 70 years.
With the in-house kindergarten, apprentices from the training companies and residents of the retirement home located on the grounds, three different ages participated together in the planting - in keeping with this idea.
PARTICIPANTS
Tree sponsor: Jugendsiedlung gGmbH
Initiators: Employees of the youth settlement (including Mr. Hartl)
Planting: Training company of the youth settlement, gardening and landscaping
Tree: English oak
Basalt stele: Landsburg Quarry, donated by the Foundation
DASMAXIMUM / Heiner Friedrich
PHOTOS OF THE OAK PLANTING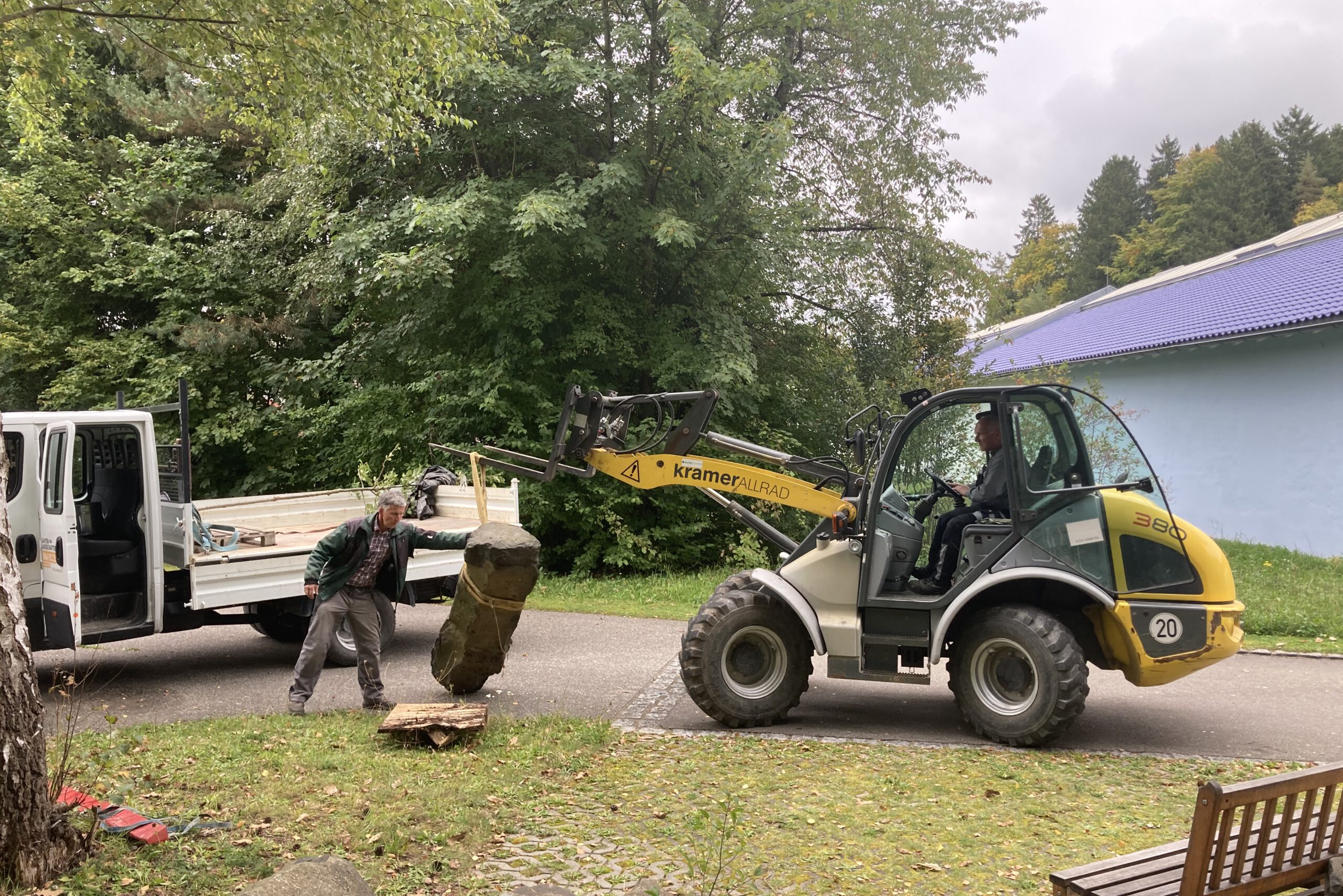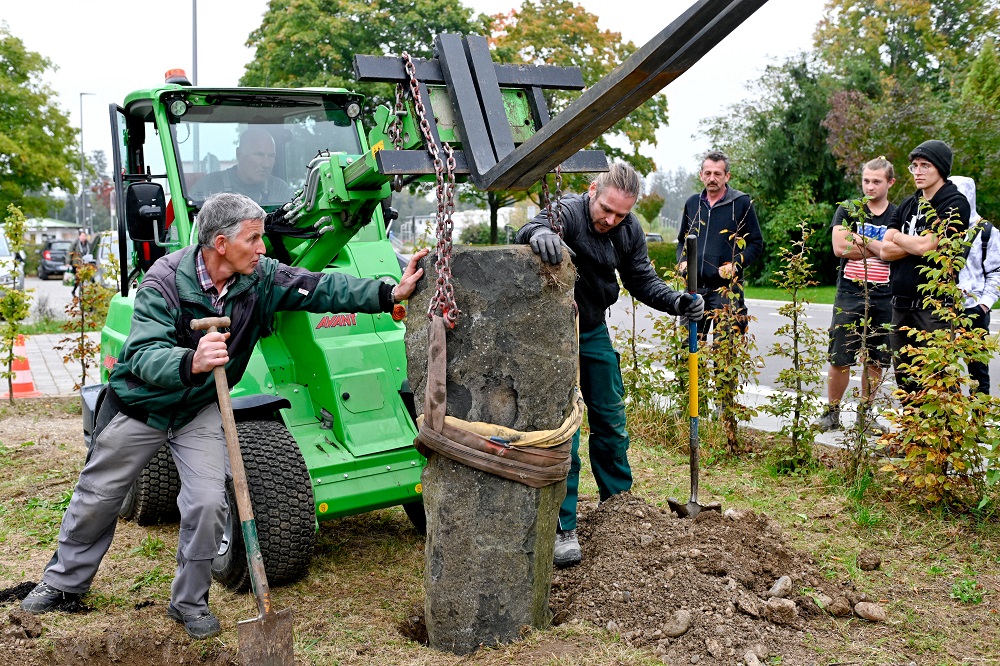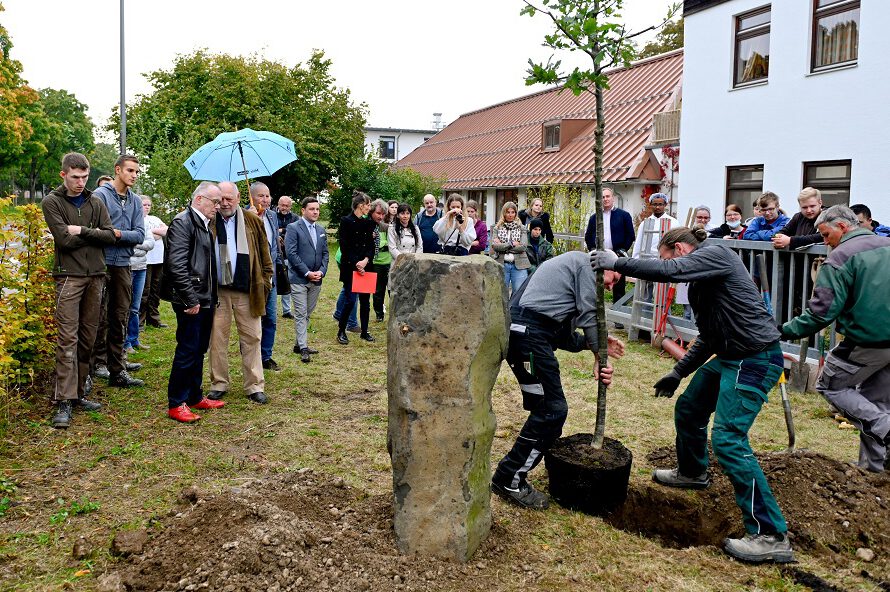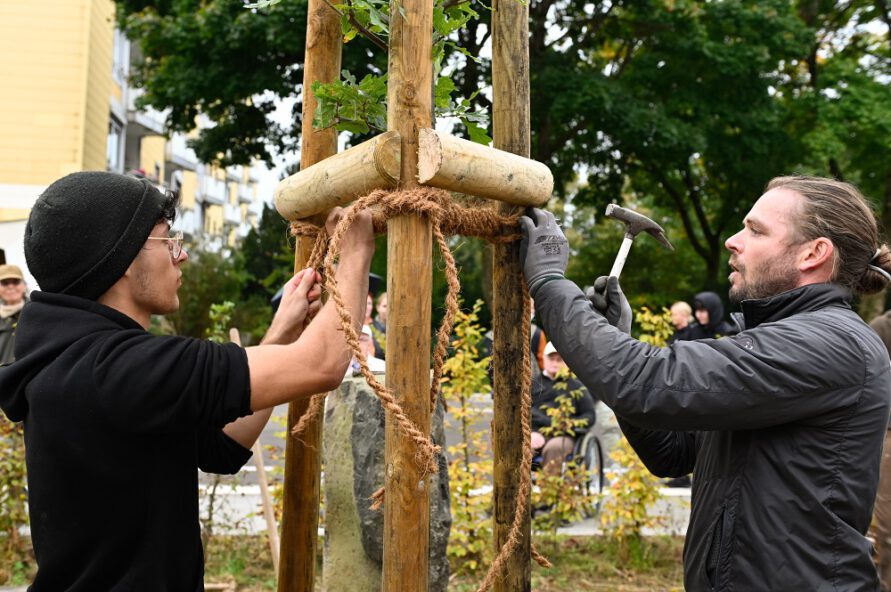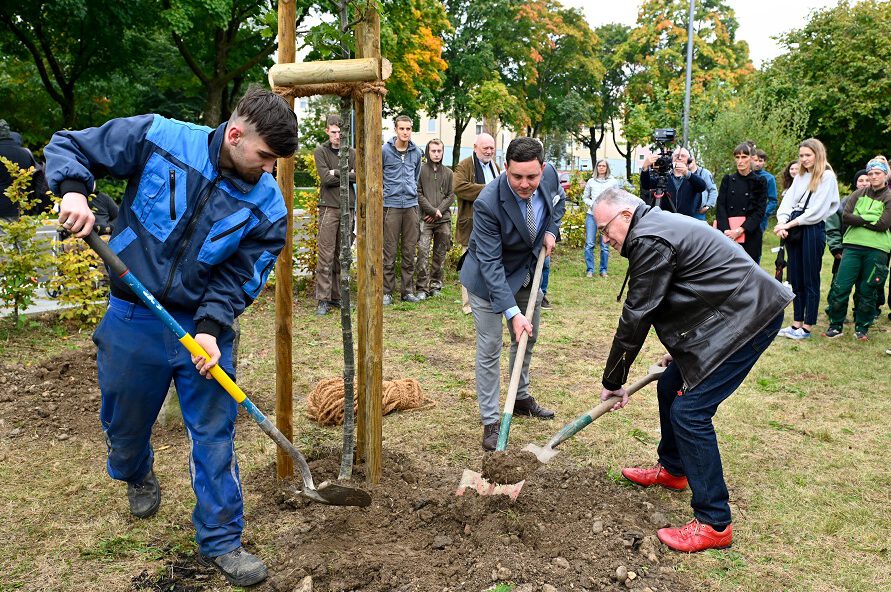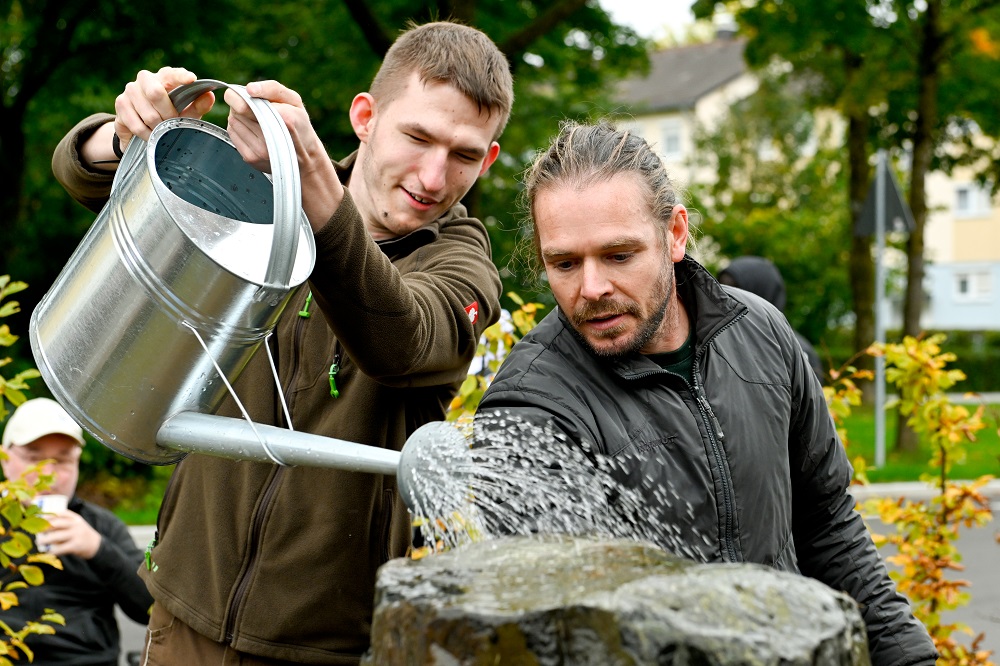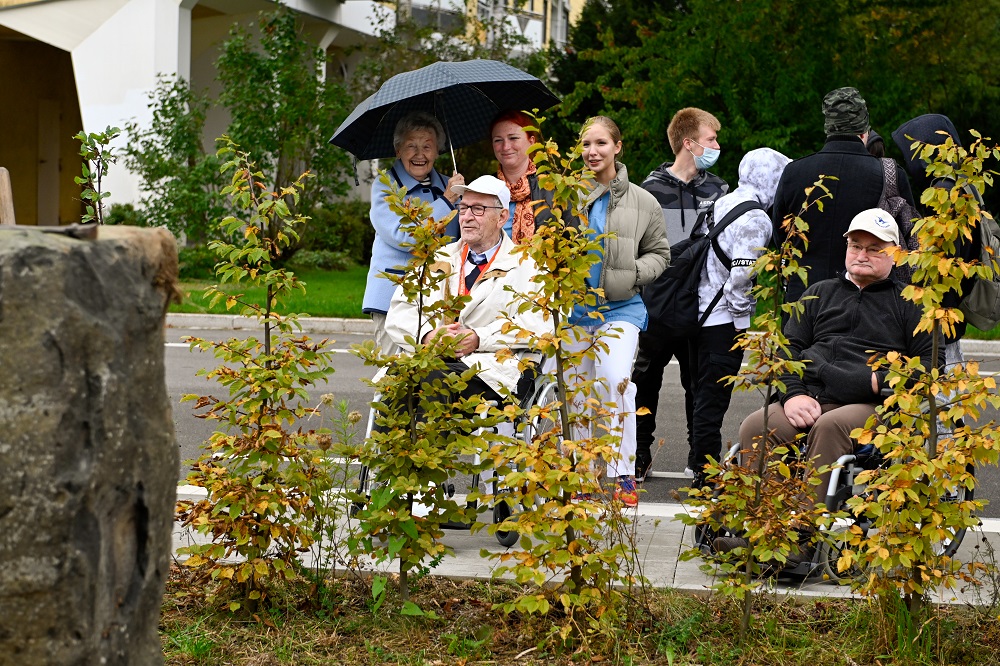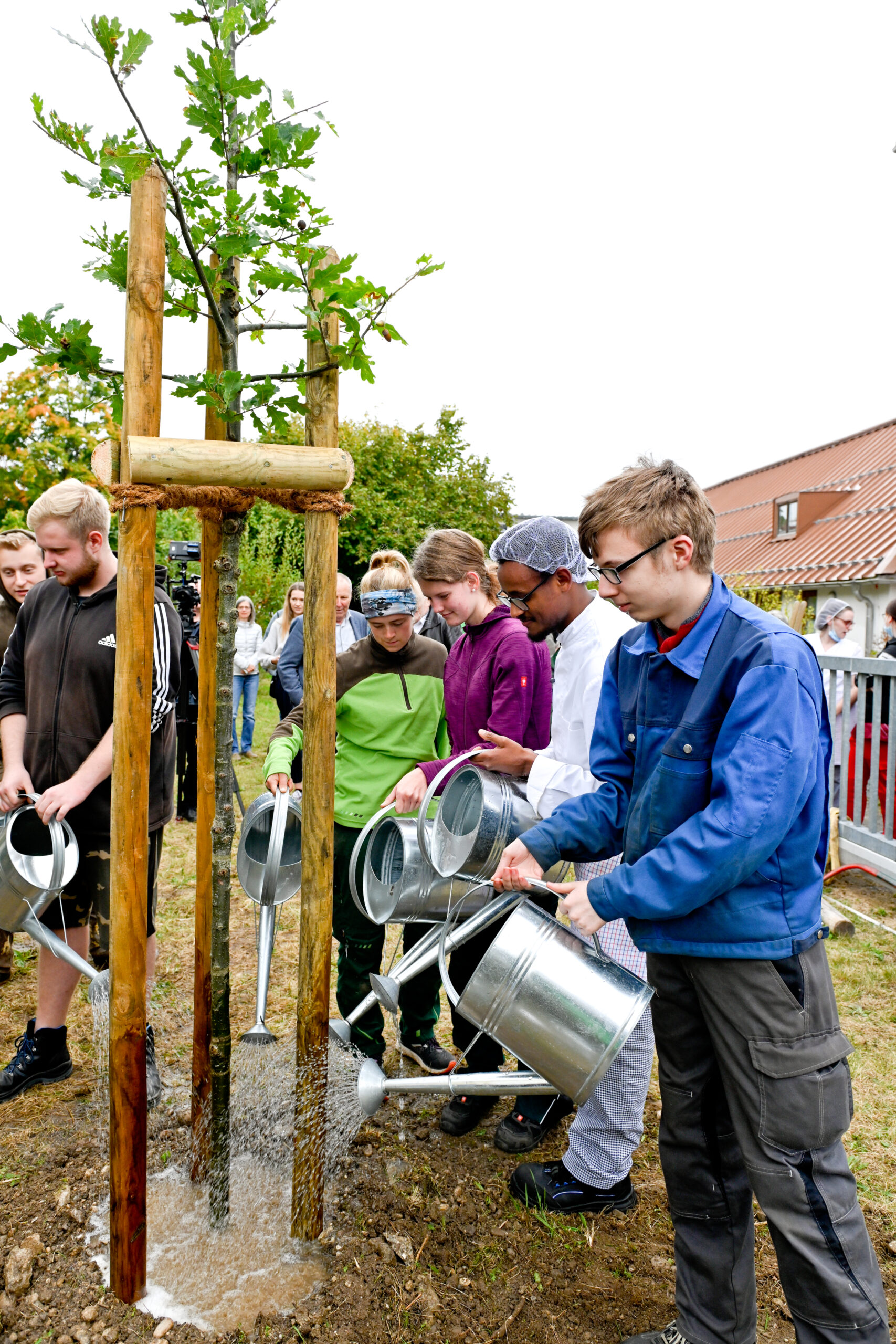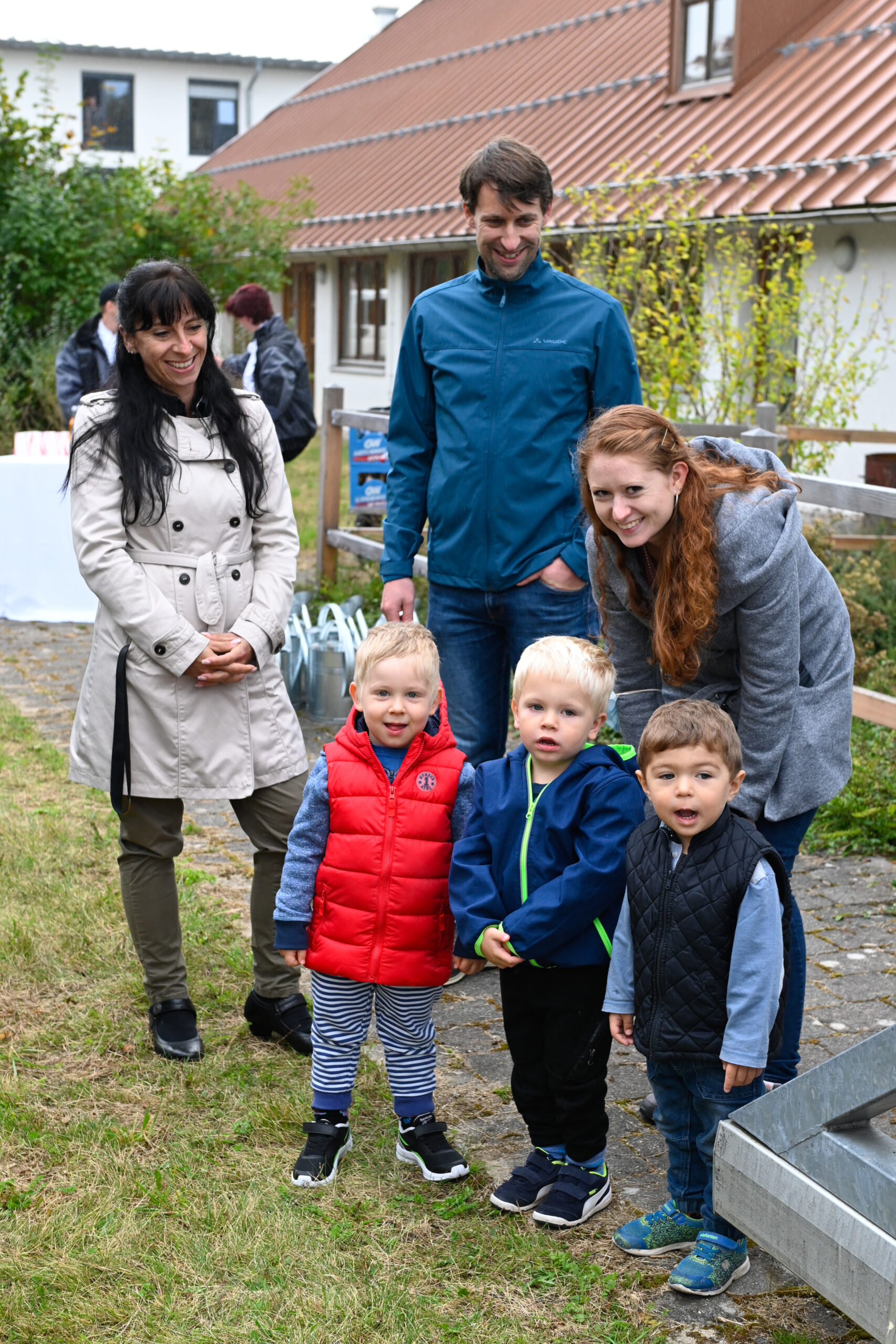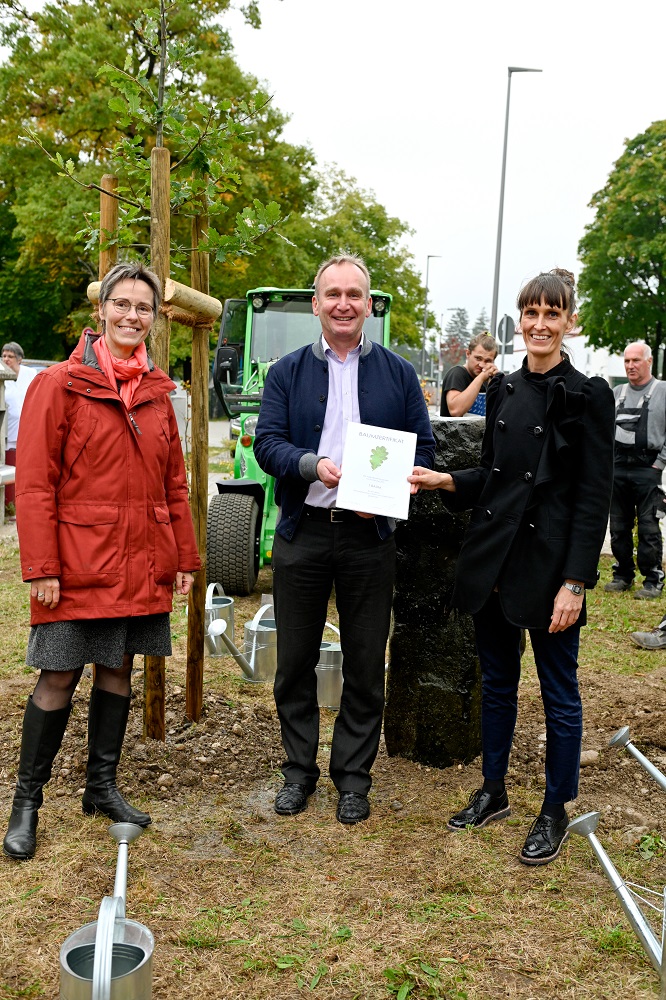 Fig:
1.R.f.l.t.r.: The basalt stele is picked up by employees of the youth settlement on the museum grounds and brought to the planting site. There it is lifted into the hole provided for it.
2.R.f.l.t.r.: Now the English oak is lifted into its hole in the ground, secured with planting stakes and buried by participants of the planting campaign (here f.l.t.r.: an apprentice of the gardening and landscaping department, Mayor of Traunreut Hans-Peter-Dangschat and artist and Beuys student Johannes Stüttgen).
3.R.f.l.t.r.: Symbolically, the basalt stele is cast by a trainee of the youth settlement. Also present are residents of the neighbouring PurVital retirement home.
4.R.f.l.t.r.: The youngest members of the youth settlement also marvel at the planting action with digger and shovel. Finally, the oak tree is watered and the tree sponsorship certificate is handed over (from left to right: Dr. Birgit Löffler (District Office Traunstein), Heiner Roth (Management Jugendsiedlung), Dr. Maria Schindelegger (Director DASMAXIMUM).
Photos: Gastager/R. Winkler