27.03.2021
OAK PLANTING IN HONOR OF JOSEPH BEUYS
TYRLACHING, FORECOURT INNKEEPER Z'DIRLING

Already in 2016, the Tyrlaching local councillor Lothar Müller had developed the idea of extending and regionally networking the oak plantings in honour of Joseph Beuys to the Chiemgau and brought it into the Friends and Sponsors of DASMAXIMUM Traunreut e.V.. After many years of preparation, a prominent location for the planting in the new village centre could now also be found for Tyrlaching in front of the now completed Bürgersaal and the renovated "Wirt z' Dirling".
The members of the Catholic Rural Youth Tyrlaching had already taken over the tree sponsorship during a visit to the museum DASMAXIMUM 2019 and selected a basalt column for the tree. After a long postponement of the corona, the planting of the tree took place, albeit in a small circle due to the corona. Tyrlaching's first mayor Andreas Zepper personally transported the stele from the MAXIMUM to Tyrlaching, second mayor Matthias Wolferstetter used a bulldog to place the 700 kg stone, local councillor Lothar Müller provided guidance, and the young people planted, filmed and now take care of the young oak at what is probably the most prominent place in the village.
"Actually, I'm not much of an art person," says Landjugend chairwoman Alexandra Uhrmann, "but DASMAXIMUM is a great museum, and the planting campaign in honor of Joseph Beuys strikes a chord in every respect." The fact that the youth in particular has taken on the sponsorship is a particularly nice sign for the future.
PARTICIPANTS
Tree sponsor: Catholic Rural Youth League Tyrlaching
Initiator: Lothar Müller
Planting: Catholic Rural Youth League Tyrlaching
Tree: columnar oak
Basalt stele: Landsburg quarry, donated by the
DASMAXIMUM Foundation / Heiner Friedrich
PHOTOS OF THE OAK PLANTING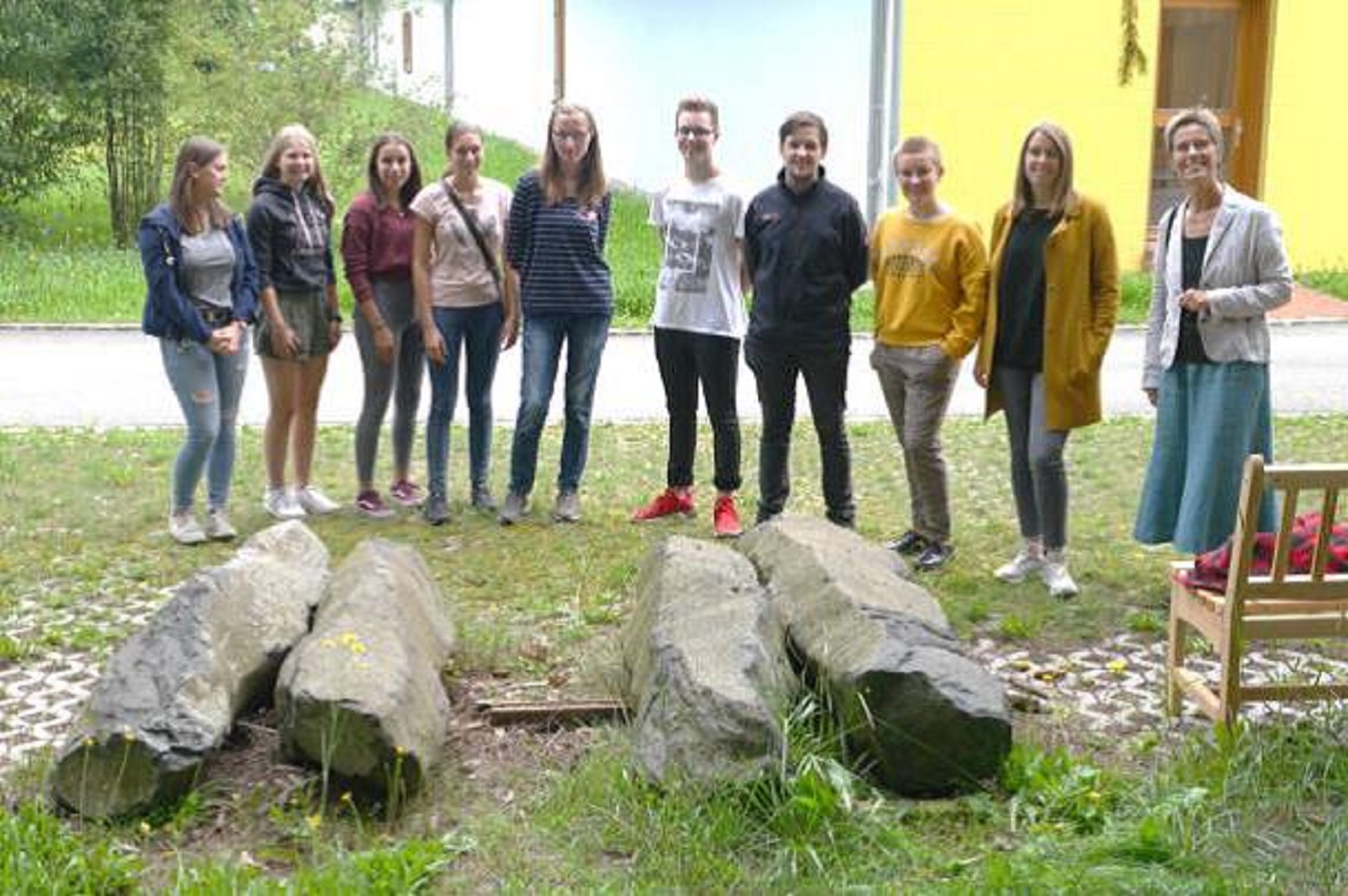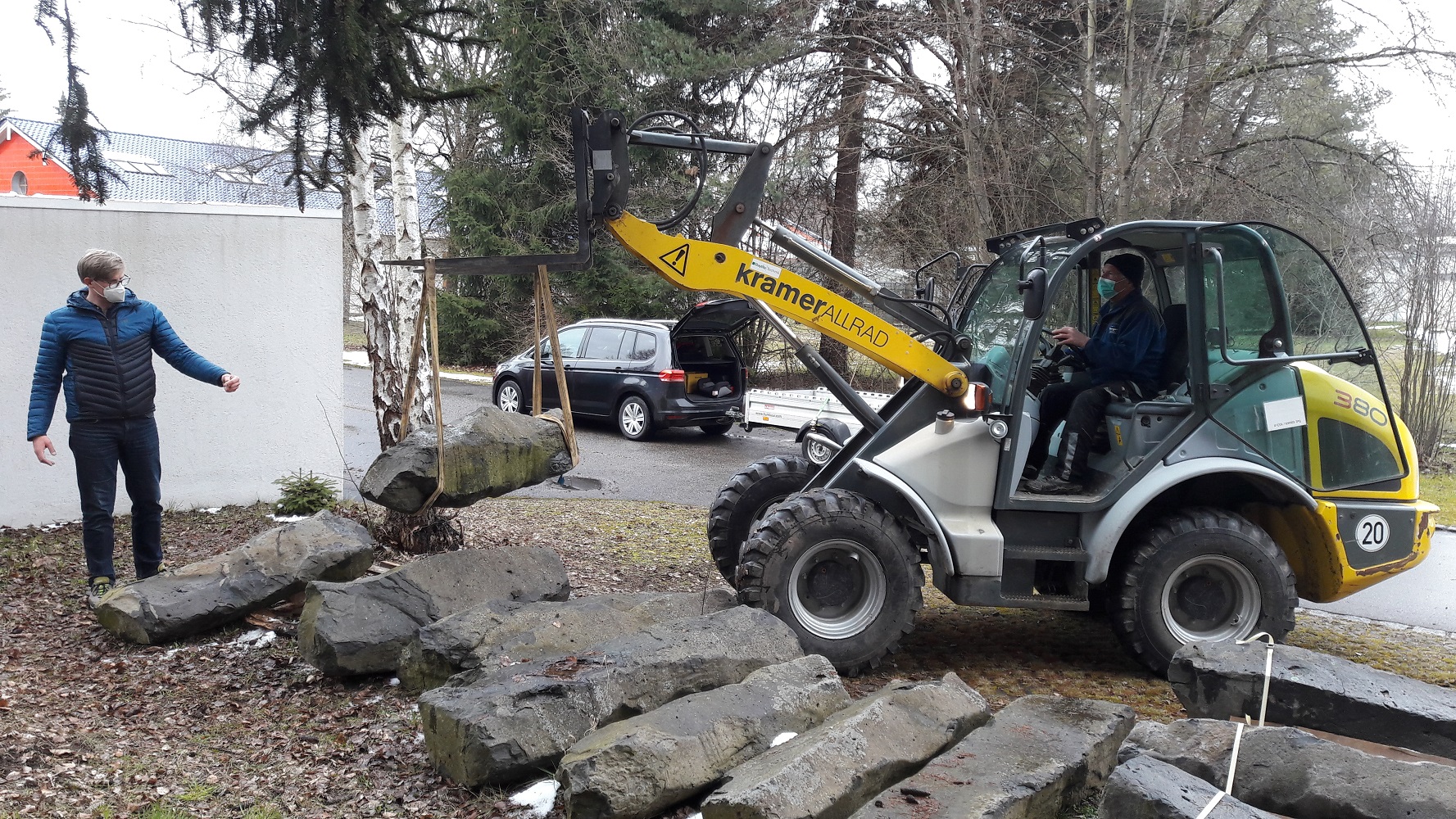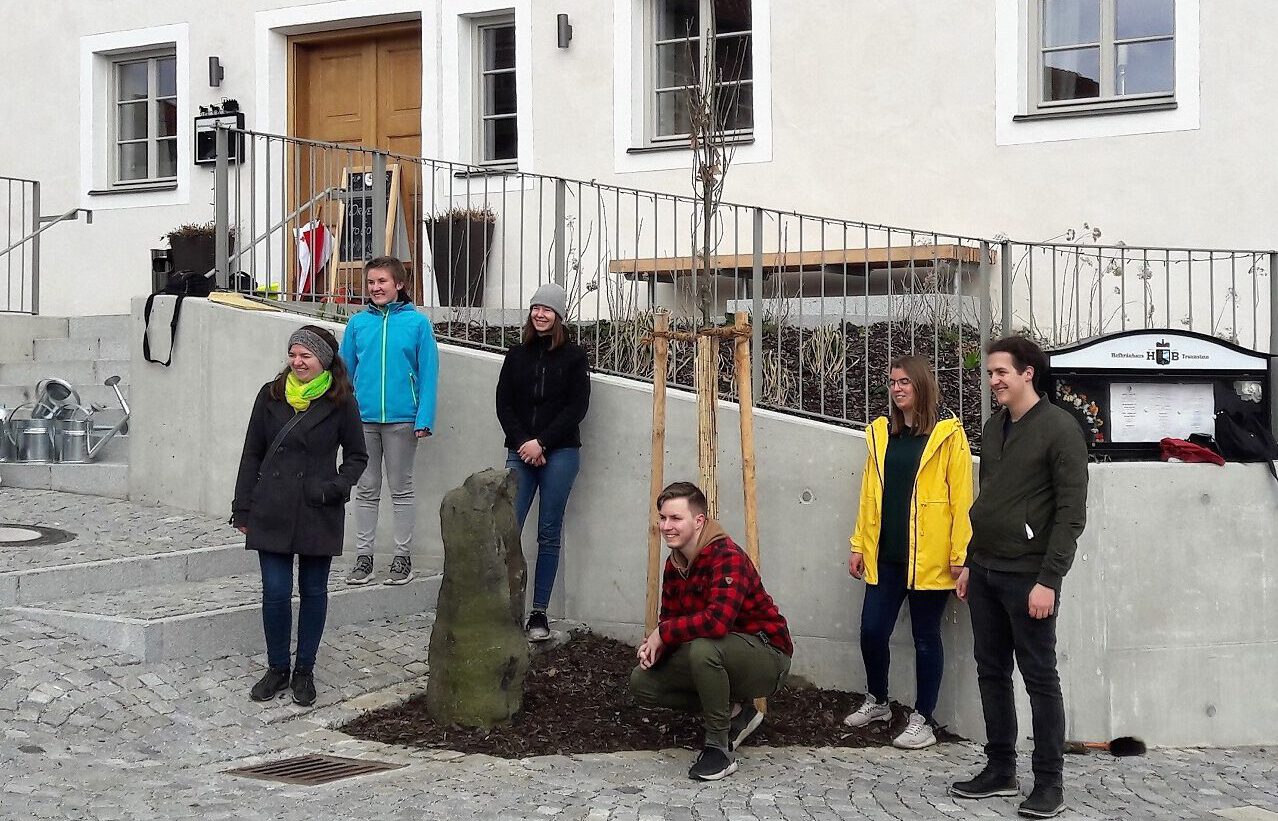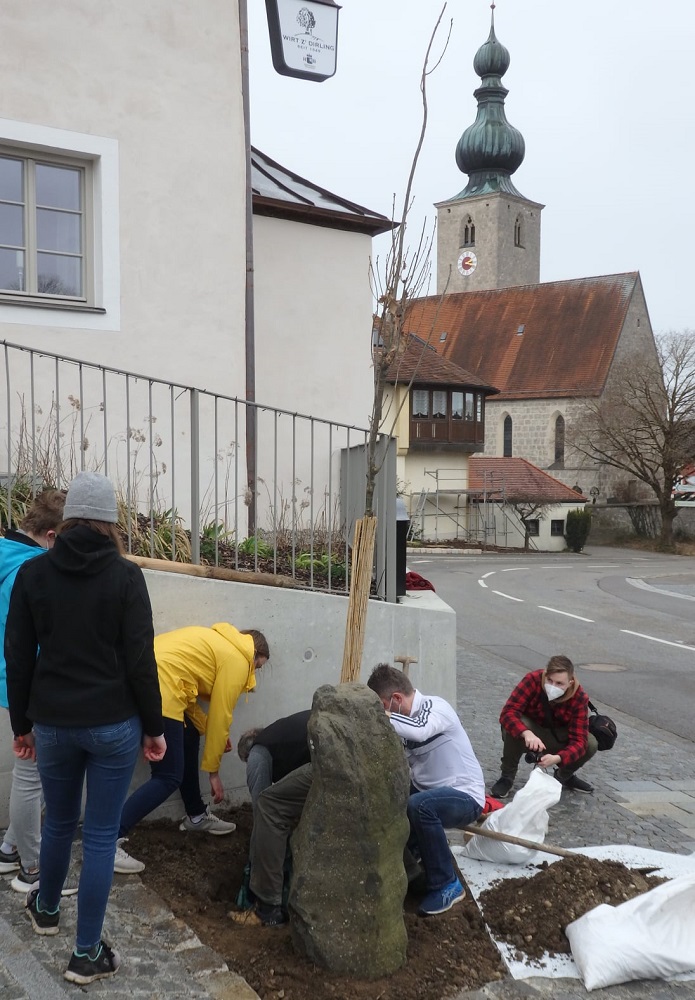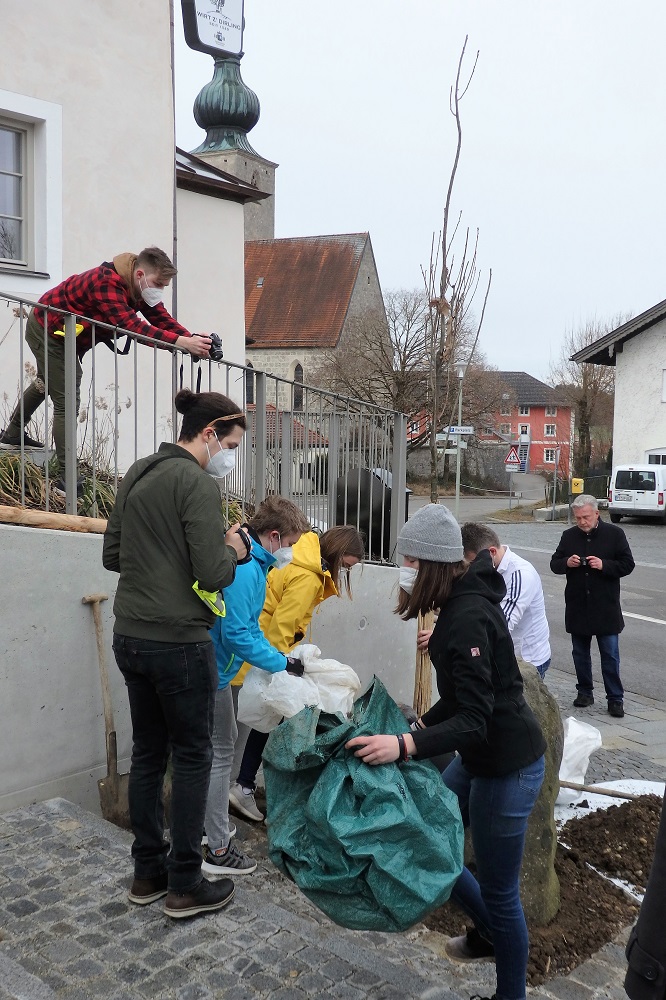 Fig. 1.R.1.B.: First Mayor Andreas Zepper picking up the basalt stele for the planting in Tyrlaching from the grounds of the DASMAXIMUM museum. 1.R.2.B.: Rural youth chairwoman Alexandra Uhlmann driving in stakes on the temporary "lifting platform" controlled by Second Mayor of Tyrlaching, Matthias Wolferstetter. 2.R.: Representatives of the rural youth at and after successful planting. 3.R: Members of the 2019 Catholic Rural Youth with Museum Director Dr. Birgit Löffler selecting their basalt stone.
Photos: Lothar Müller (3rd row), DASMAXIMUM