19.11.2021
OAK PLANTING IN HONOR OF JOSEPH BEUYS
ALLIANZ CAMPUS, UNTERFÖHRING
Two oak trees with basalt stelae have been enriching the grounds of the Allianz Campus Unterföhring since 19 November 2021. The planting campaign took place in a small circle, due to Corona, on the initiative of Eric Wolzenburg (Head of Allianz Art Insurance) and under the patronage of Renate Wagner (Member of the Board of Management of Allianz SE and Member of the Board of Management of Allianz Deutschlang AG) and Andreas Bittl (Head of the Allianz branch in Unterföhring).
In order to make the oak trees accessible not only to employees, but to all citizens, they were planted - in the spirit of Beuys - at publicly accessible locations on the Allianz Campus, namely on Heinrich-Hildebrand-Weg, and "thus [...] form a public and social place of encounter across genertions". (Andreas Bittl)
​
PARTICIPANTS
Tree sponsors: Allianz Germany AG
Initiator: Eric Wolzenburg
Planting: Schmidt + Hauck Garten- und Landschaftsbau
Tree: Oaks
Basalt stele: Landsburg Quarry, donated by the Foundation
DASMAXIMUM / Heiner Friedrich
PHOTOS OF THE OAK PLANTING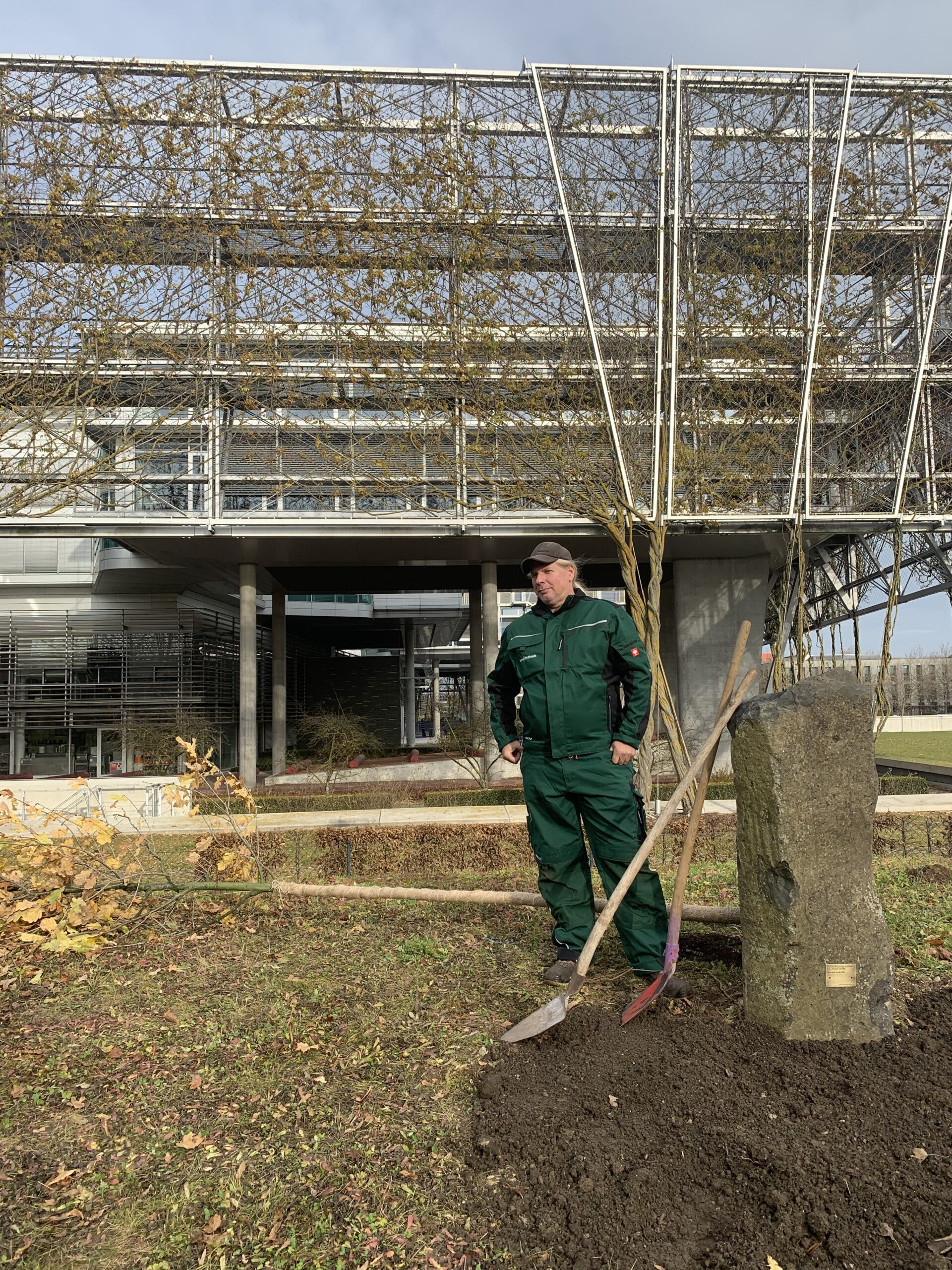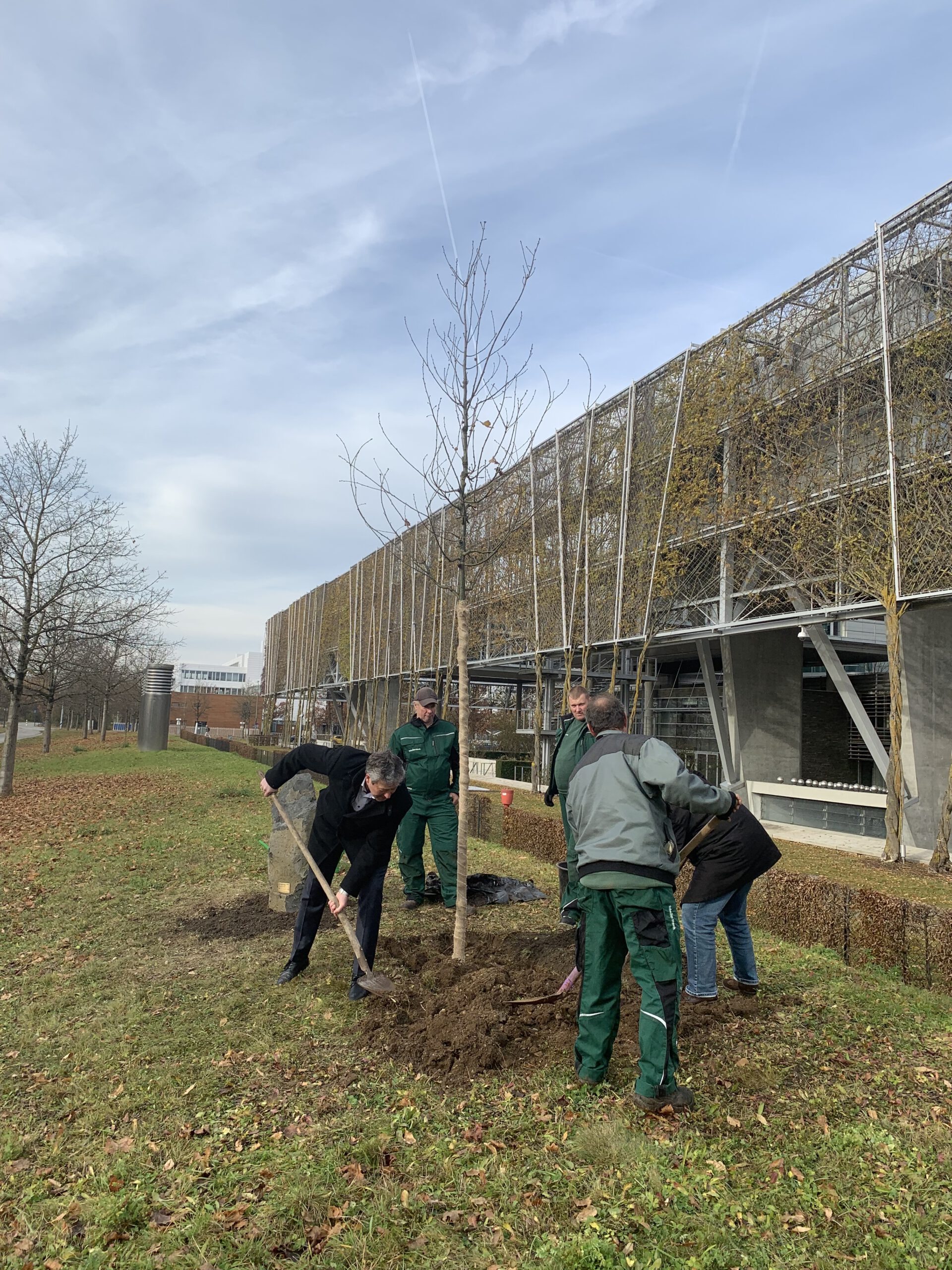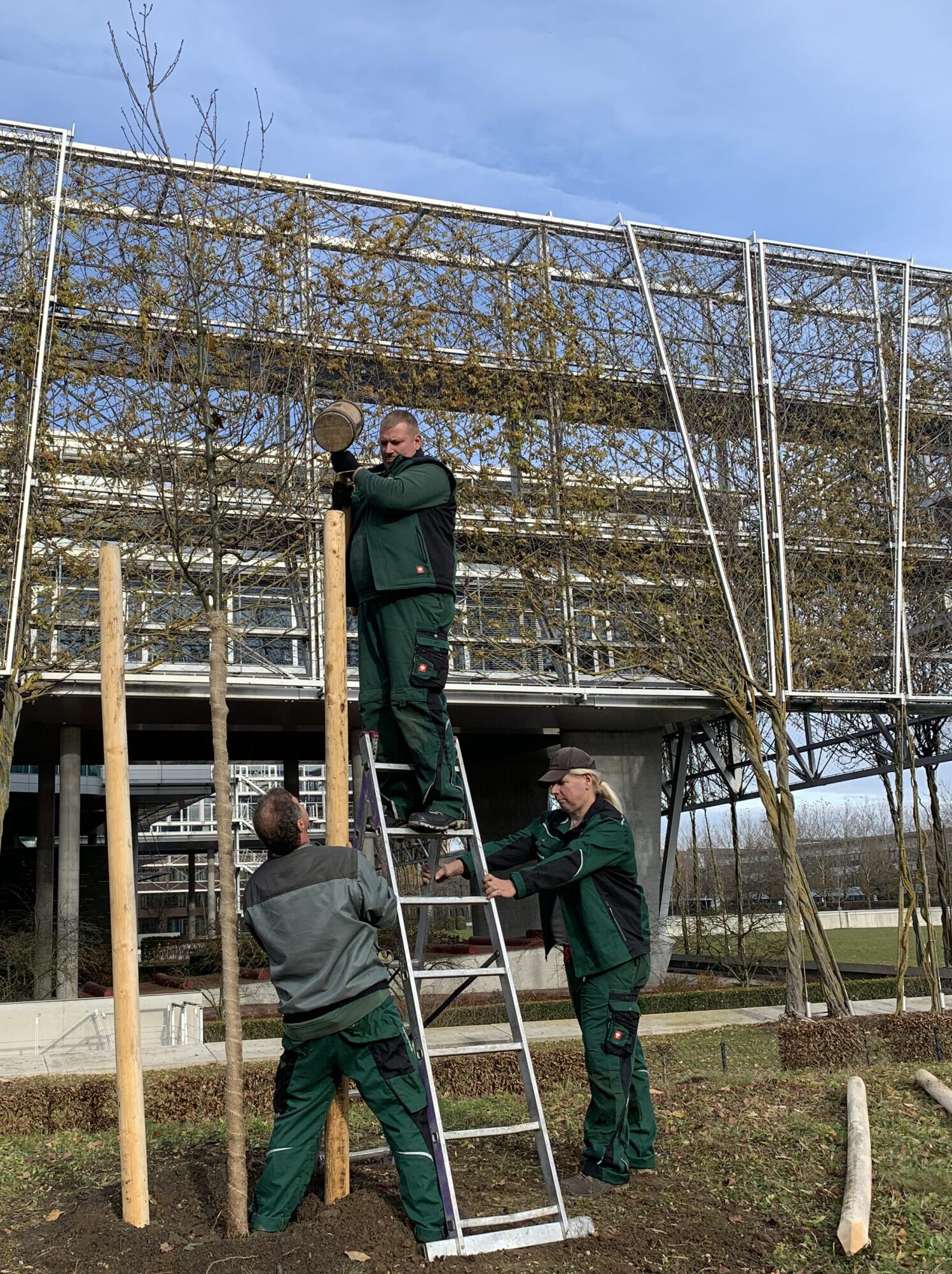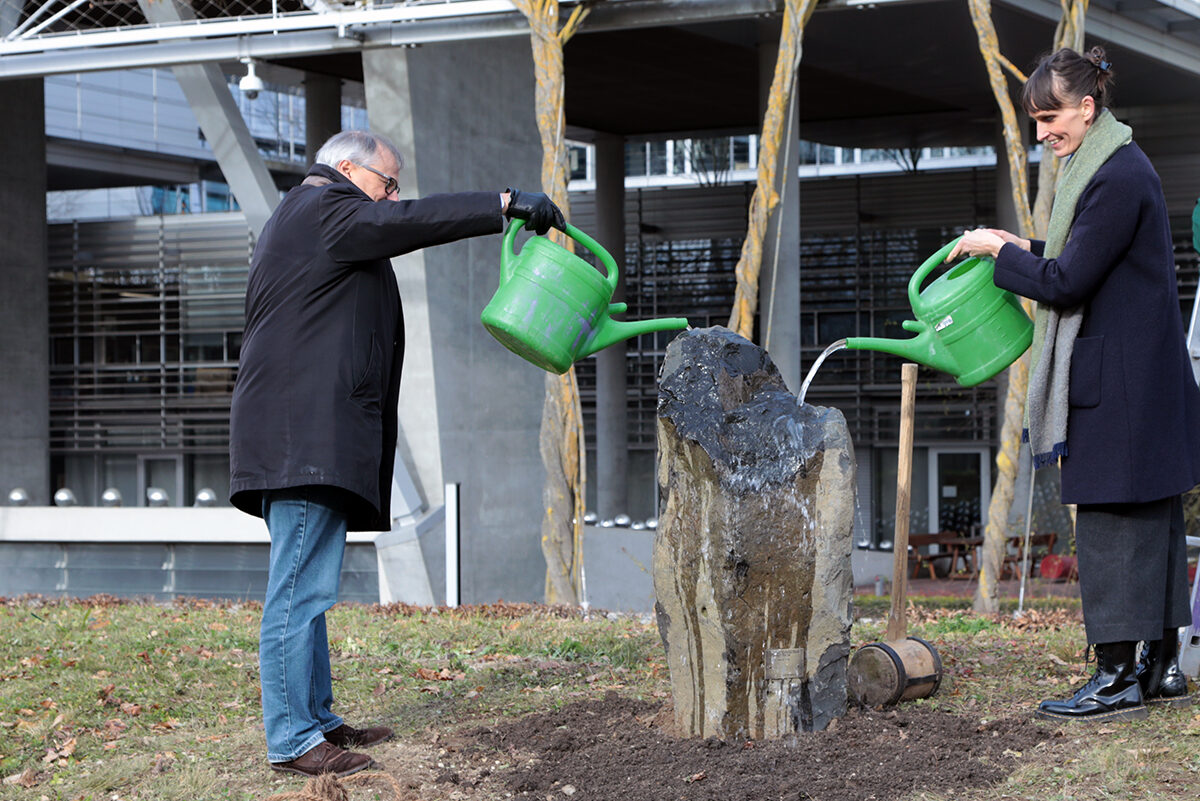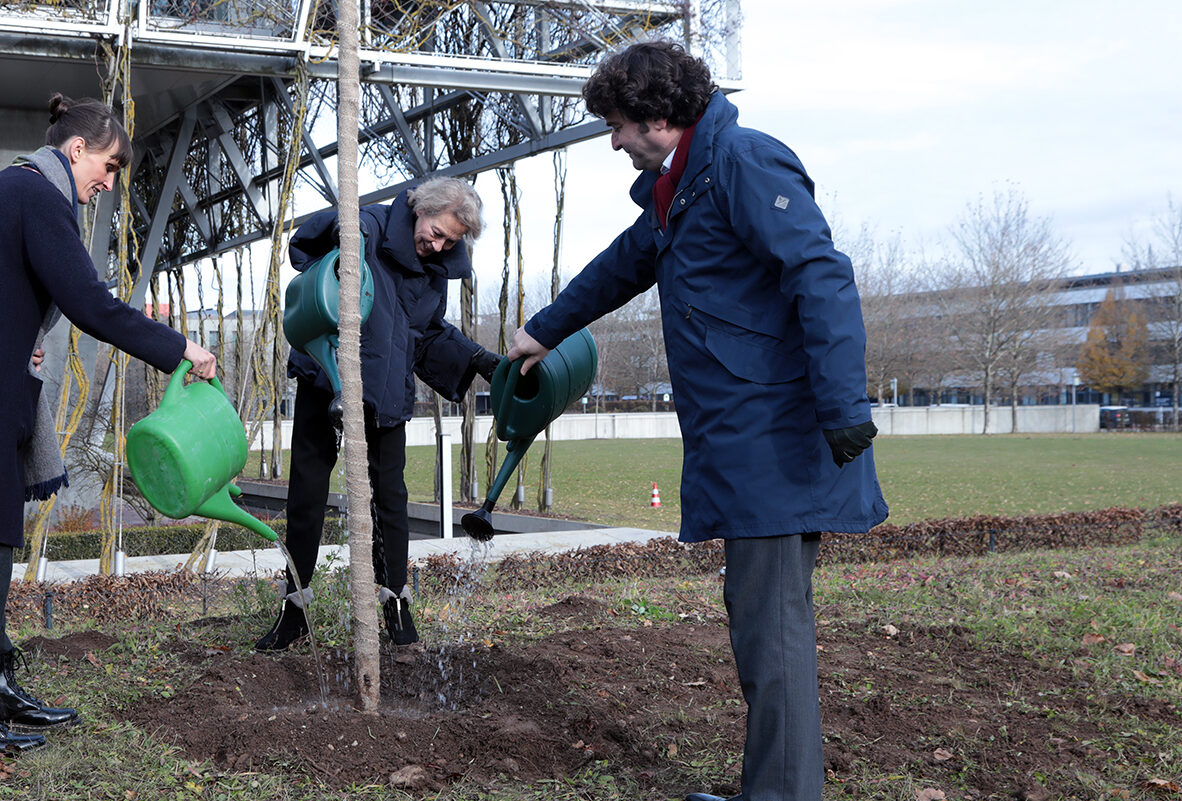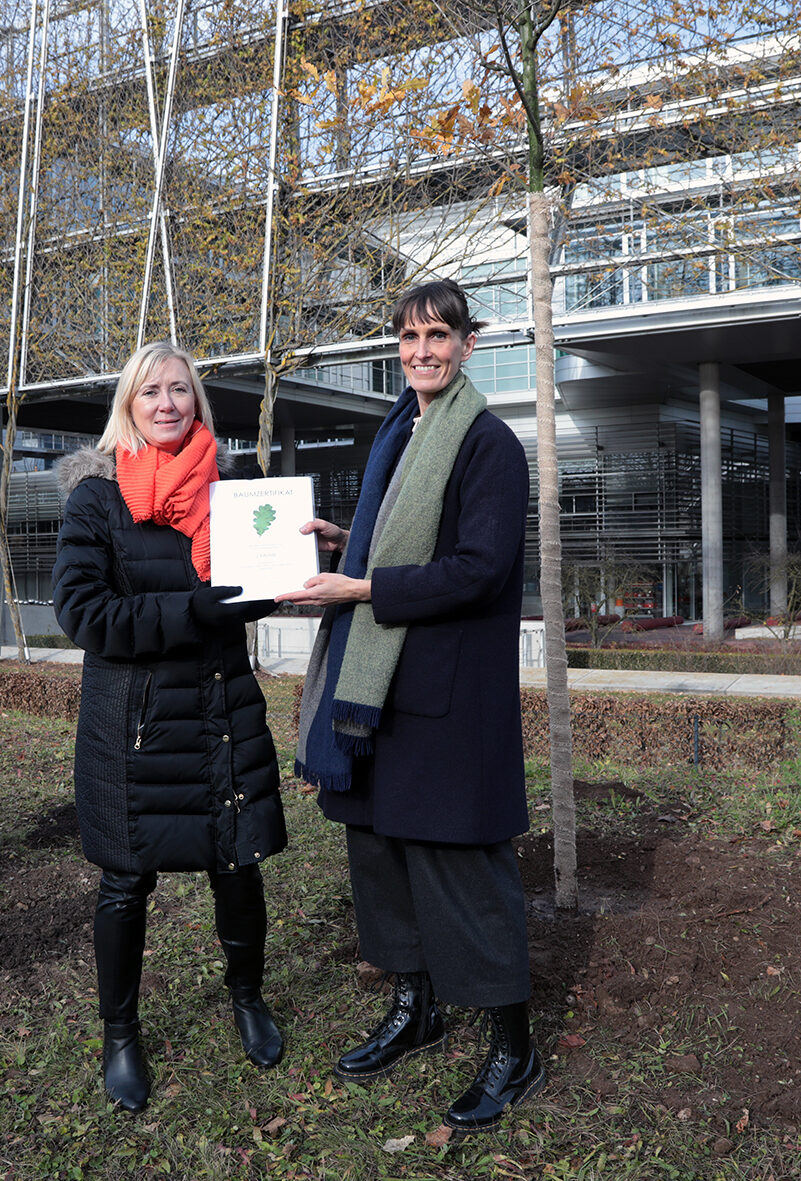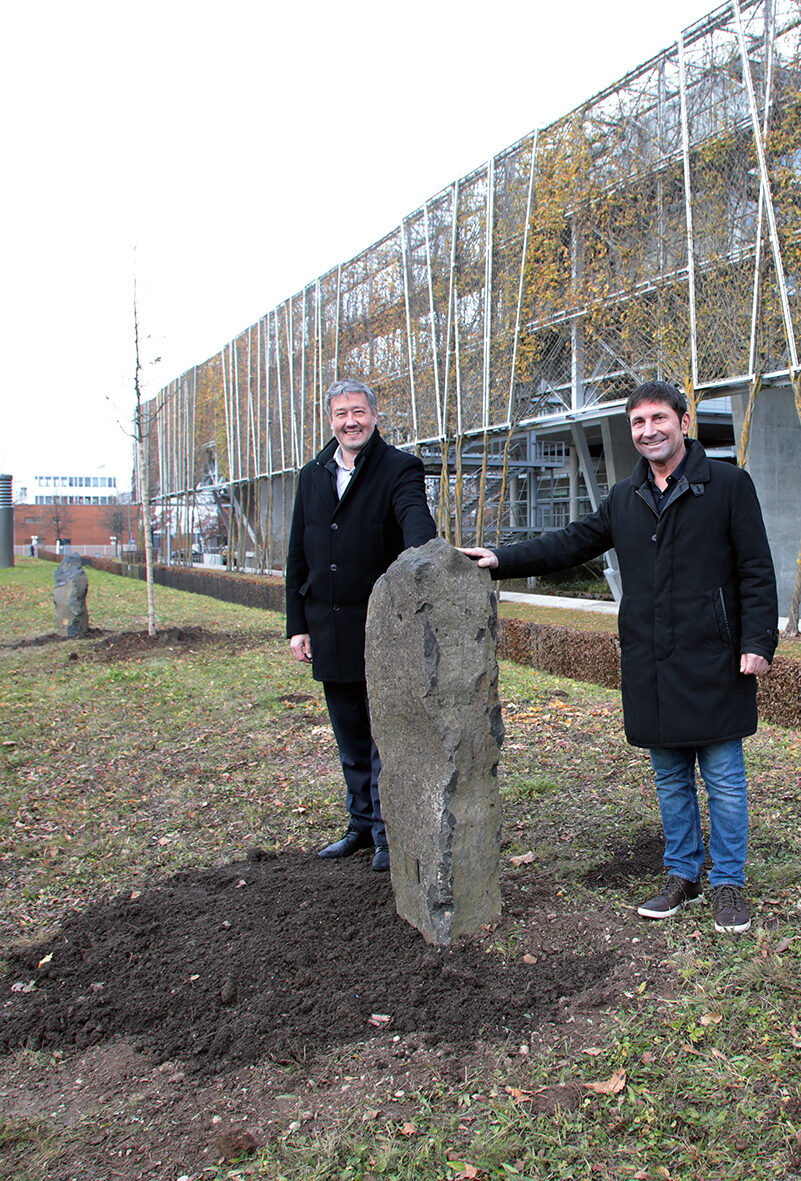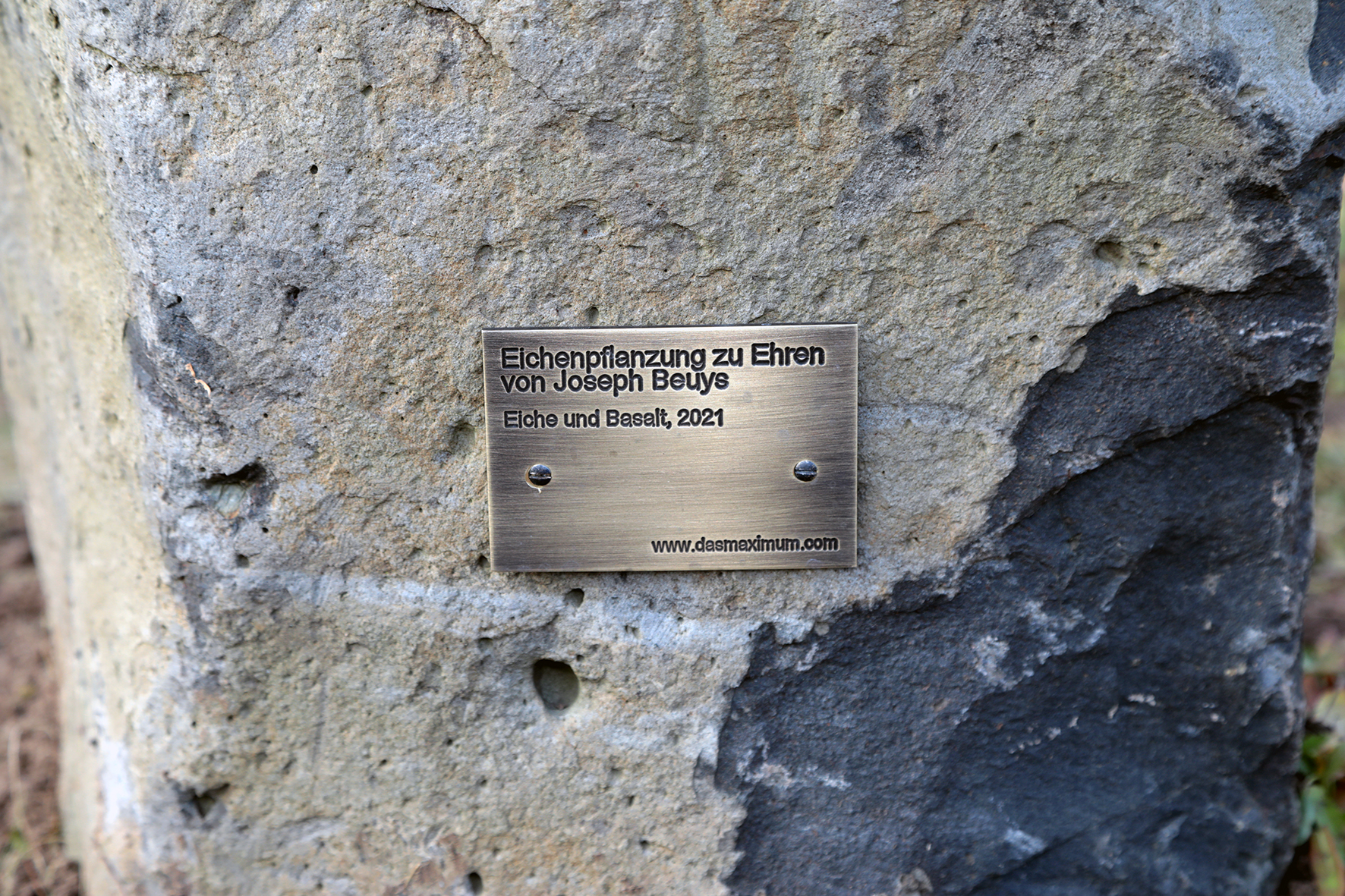 Fig:
1.R.f.l.t.r.: Basalt steles and oak trees are placed, the oak tree is fixed with planting stakes.
2.R.f.l.t.r.: The stelae and oaks are watered.
3.R.f.l.t.r.: Museum Director Dr. Maria Schindelegger hands over the tree sponsorship certificate to Sabine Moehle, Head of the Allianz Art Collection. The other participants in the planting campaign are also pleased with the gain for the Allianz Campus.
4.R.f.l.t.r.: Brass plate on one of the basalt stelae.
Photos: DASMAXIMUM (row 1), Christian Weishuber (row 2 to 4)