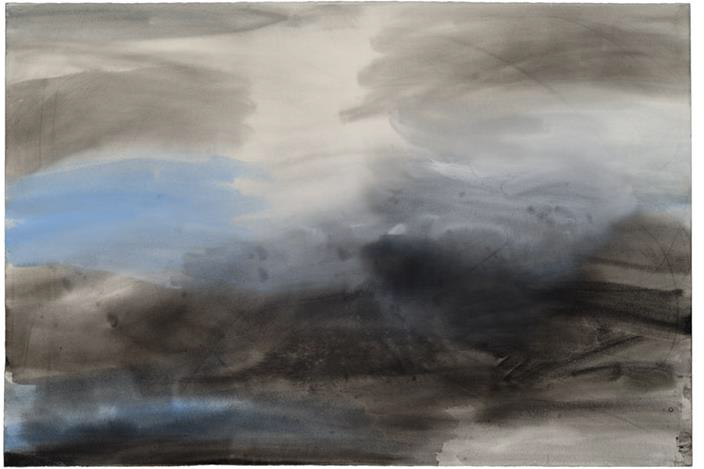 Joa Baldinger, Mountain, c. 2013, 100 x 150 cm © Joa Baldinger, Repro: Gary Mamay
A satellite project of the DASMAXIMUM Foundation will take place in Polling near Weilheim starting May 16: once the site of a flourishing Augustinian canon's monastery, one of the few remaining professorial buildings by Johann Michael Fischer (1692-1766) has been given a new use as an exhibition building after extensive restoration. This summer, in cooperation with the MAXIMUM, large-format landscape watercolors by the American artist Joa Baldinger will be shown here (Sat. and Sun. 2-6 p.m., www.fischerbaukunst.de). "To be able to make a controlled, full brushstroke that expresses form, light, volume, overt physicality and presence in a single stroke demonstrates true mastery. Joa Baldinger's watercolors fulfill this," says fellow painter Frank Holliday.
The Dream House by La Monte Young and Marian Zazeela in Polling will also be open at the same time: (www.regenbogenstadl.de/). The total artwork of sound, light and space complements the works in the museum DASMAXIMUM with an essential aspect of the art of the 60s.