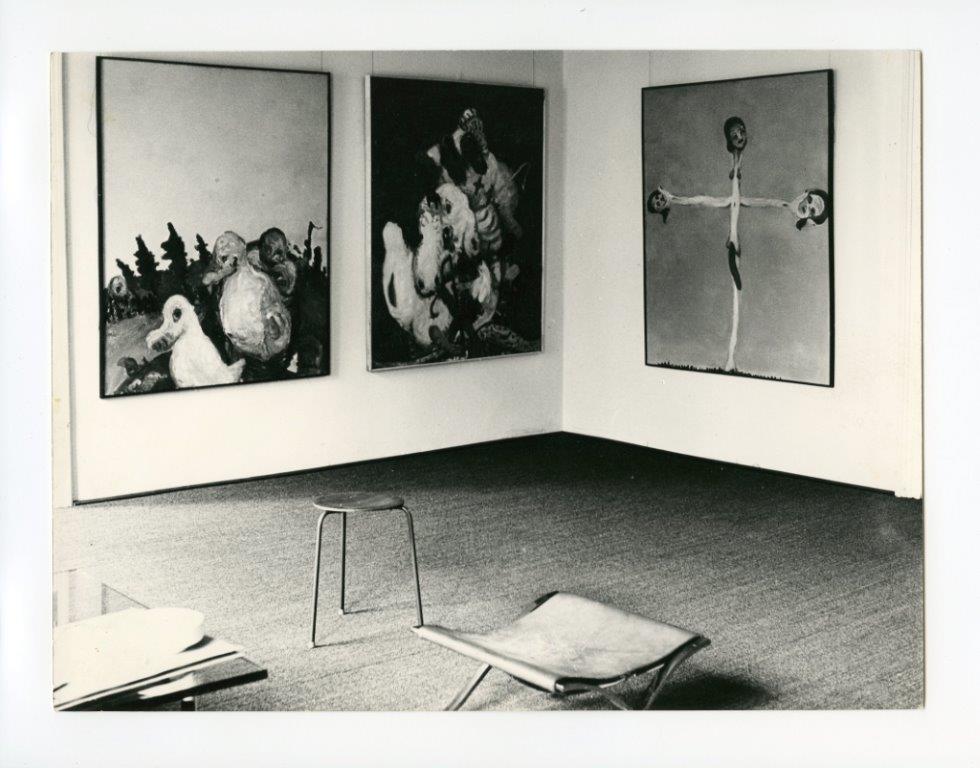 Exhibition view "Georg Baselitz: oil paintings and drawings", Galerie Friedrich&Dahlem 1965
(c) Georg Baselitz, Photo: Rüdiger Strey, courtesy Archive Thordis Moeller
In 1963 Heiner Friedrich opened his first gallery in Munich, more in Cologne and New York were to follow. Friedrich's galleries became important showcases of international contemporary art and shaped the careers of now world-wide known artists such as Gerhard Richter, Georg Baselitz or Andy Warhol. Many of the works exhibited in DASMAXIMUM were shown for the first time in one of Heiner Friedrich's galleries. In 1980, he finally turned his back on the art market and devoted himself exclusively to the realization of artistic projects that broke any institutional framework. The guided tour goes on a search for traces of this exciting story.
Guided tour by the VHS Traunreut around DASMAXIMUM
led by Dr Maria Schindelegger

Tickets: 10 EUR (concessions available)
Registration:
VHS Traunreut e.V., Marienstraße 20, 83301 Traunreut
Tel: 08669 86480, Fax: 08669 864828, info@vhs-traunreut.de