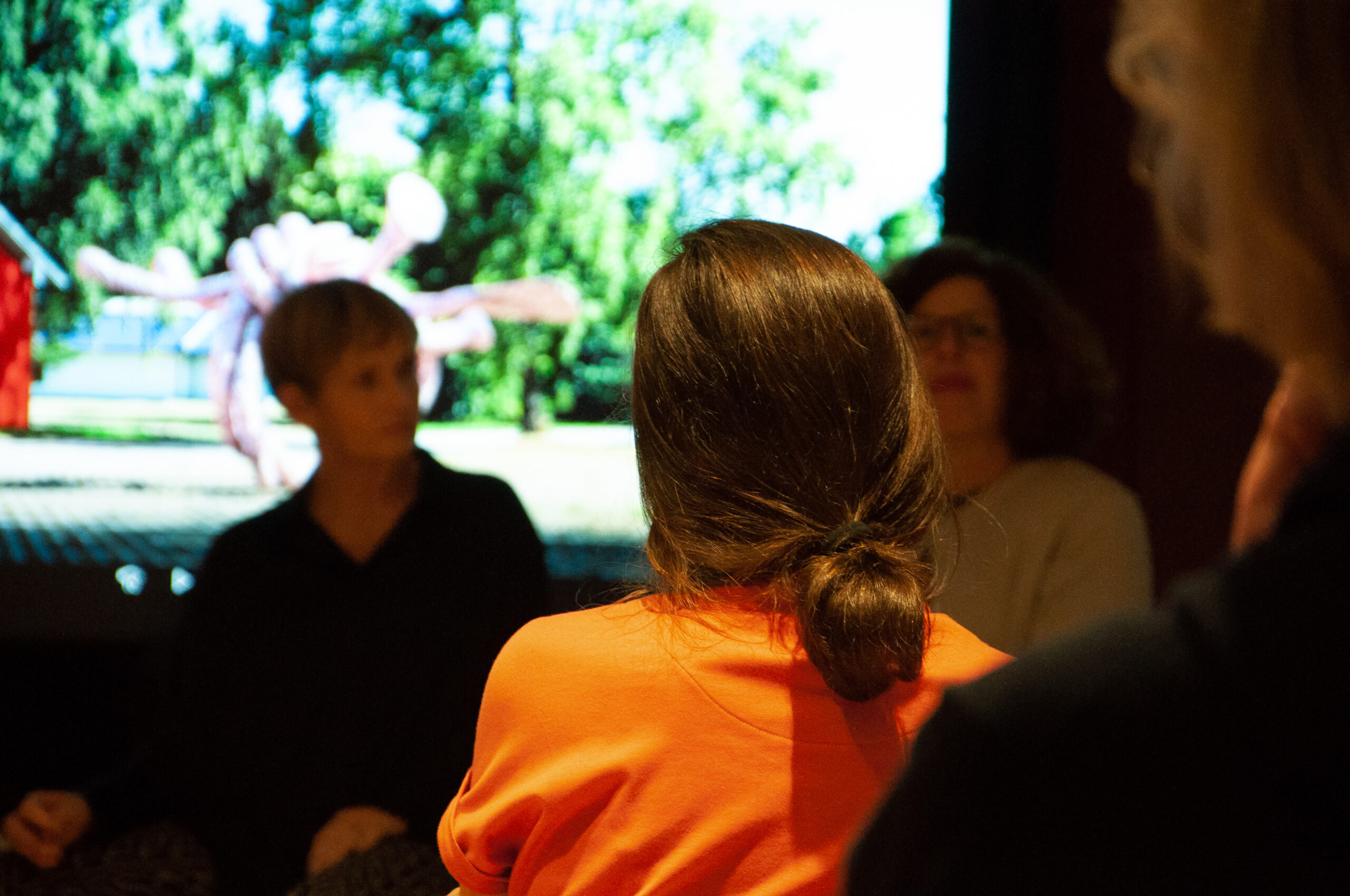 Roundtable discussion at the premises of the BMW Foundation Herbert Quandt on Praterinsel in Munich. Photo DASMAXIMUM
Part 2 of the discussion round "DASMAXIMUM - Vision and Mediation" took place on Friday, October 6 in Munich. Both during and after the official part, exciting conversations between the panel and the guests took place.
Field reports were also shared, including one from Anna Arndt of the Kick ins Leben foundation, who had visited the museum last summer with a school class from Munich.
Afterwards, we were again wonderfully catered for by the Food Startup Incubator of Weihenstephan University of Applied Sciences Triesdorf. Over drinks and snacks, the next ideas were immediately formulated here and there. How can we open up new (social) spaces for children and young people through art education?
With the BMW Foundation we had great hosts in a wonderful location on the Praterinsel. Many thanks to you at this point!