In recent years, awareness of the climate crisis has increased enormously. Many people and especially young people understand that something has to change to avert an impending catastrophe. Tree planting as a way to draw attention to climate change and at the same time do something about the CO2 surplus is popular. Against the backdrop of "forest dieback," German artist Joseph Beuys recognized the need to sensitize the general public to ecological problems as early as the early 1980s. In 1982, he developed the art project "7000 Oaks. Stadtverwaldung statt Stadtverwaltung" for the art exhibition documenta7 in Kassel. Over a period of 5 years, 7000 trees, each with a basalt stele on the side, were transplanted in the urban area of Kassel.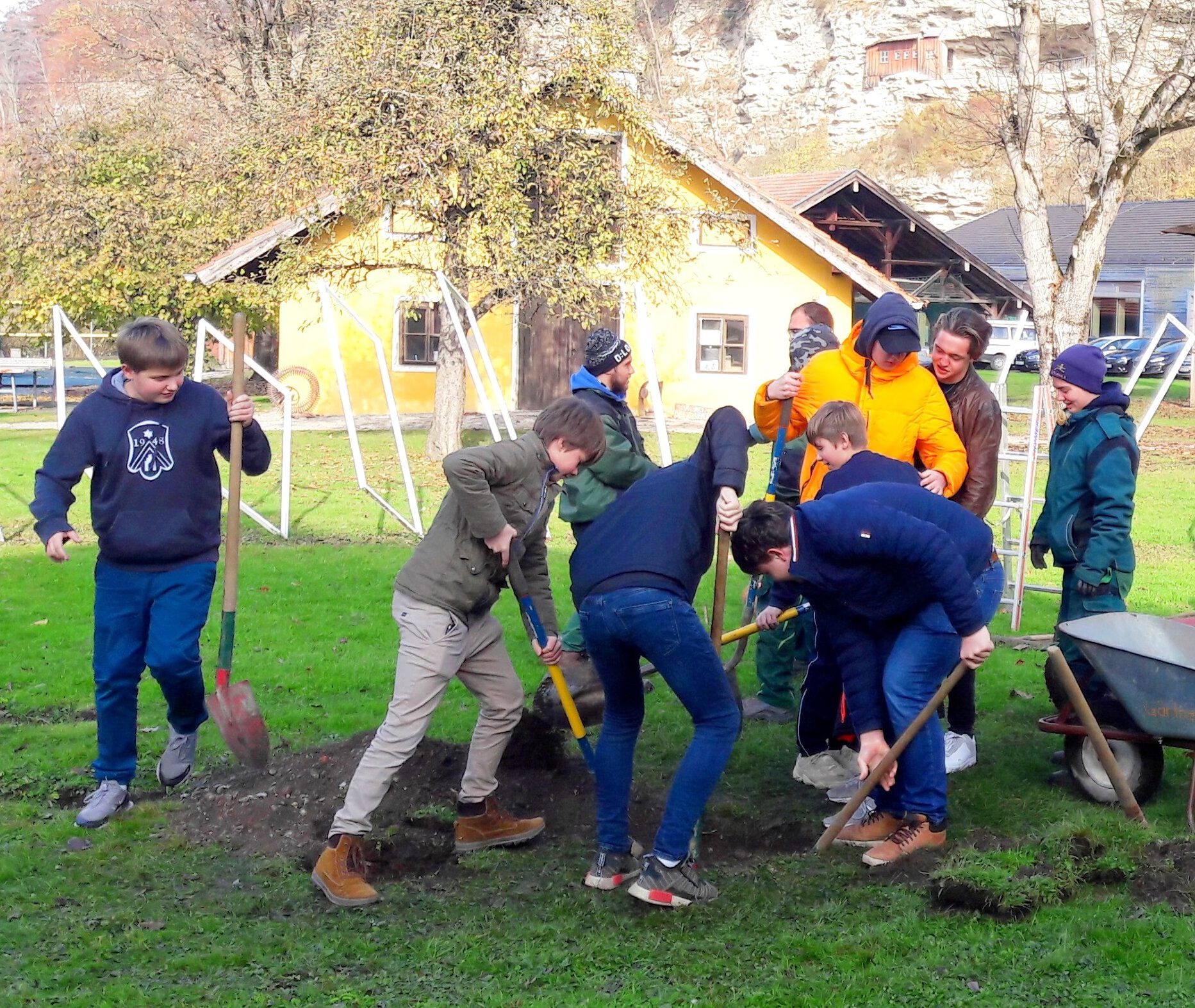 Oak planting in honour of Joseph Beuys at Schule Schloss Stein 2020
Photo: DASMAXIMUM
However, planting trees alone will not save the climate. Rather, there is the danger of an ecological cloak that precisely prevents radical change. Accordingly, Beuys was not purely concerned with an ecological planting campaign. For him, the tree and basalt were merely the visible sign of a changed society. He was concerned with the social process that was triggered by a planting action. Beuys called this process a social sculpture. In his opinion, every individual has the potential to influence society creatively and to change it for the better ("Every human being is an artist"). Especially in a time of polycrisis, when we are facing challenges such as climate change, war in Europe and the division of society through economic inequality, it is more important than ever that everyone becomes aware of their own responsibility and potential for action. Here, art offers an open space to develop ideas and experiment.
Since 2015, DASMAXIMUM KunstGegenwart in Traunreut has been running the project "Oak plantings in honor of Joseph Beuys" to commemorate this idea of Beuys. Based on this project, the museum has now developed a workshop offering for schoolchildren that aims to create an awareness of social responsibility. The title of the FutureAtelier workshop series refers to two well-known quotes by Joseph Beuys, which also illustrate the goals of the series: "The studio is between people" and "The Future, the we want, must be invented. Otherwise we will get one that we don't want": The point is to develop creative solutions and approaches for a better future for society and the environment through collaborative action. The FutureAtelier 2023 takes place within the framework of the Climate Art Festival of STADTKULTUR - Bavarian Cities Network.
School classes from grades 7-13 from all subject areas from the Chiemgau region and from Munich or the surrounding area can participate.
Interested teachers can register no later than 15. March 2023 Apply at schindelegger@dasmaximum.com.
If you have any questions, please do not hesitate to contact us at 08669/1203713 or schindelegger@dasmaximum.com.
Further information on application/registration and to the schedule of the workshop series you will find here.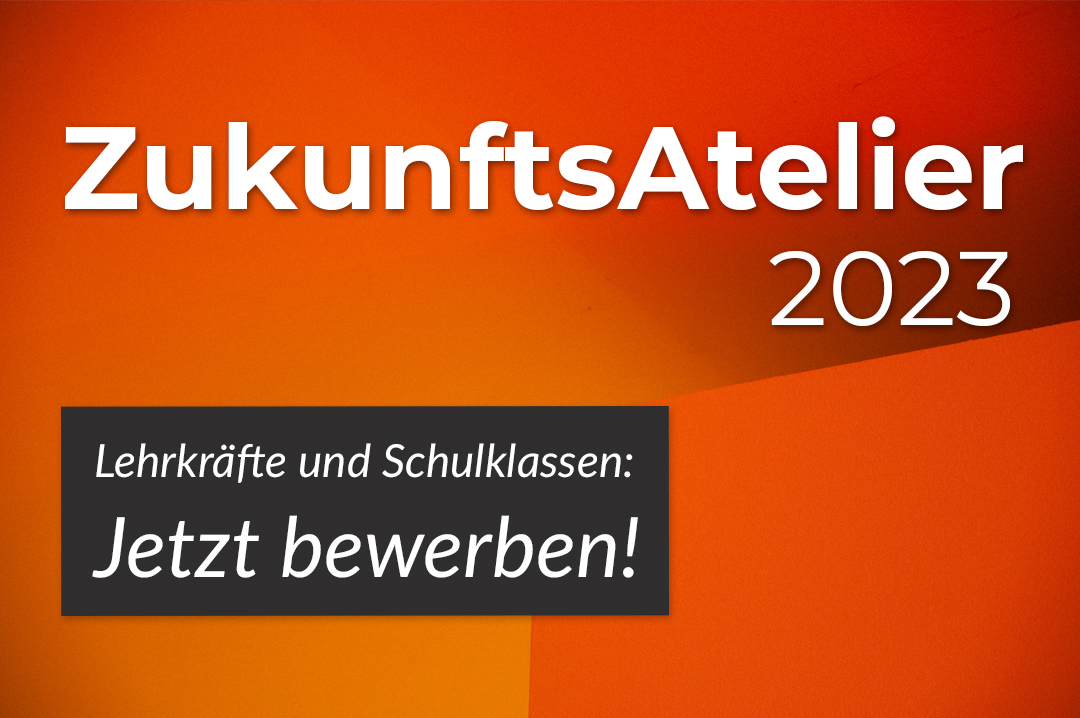 Takes place in the framework of: