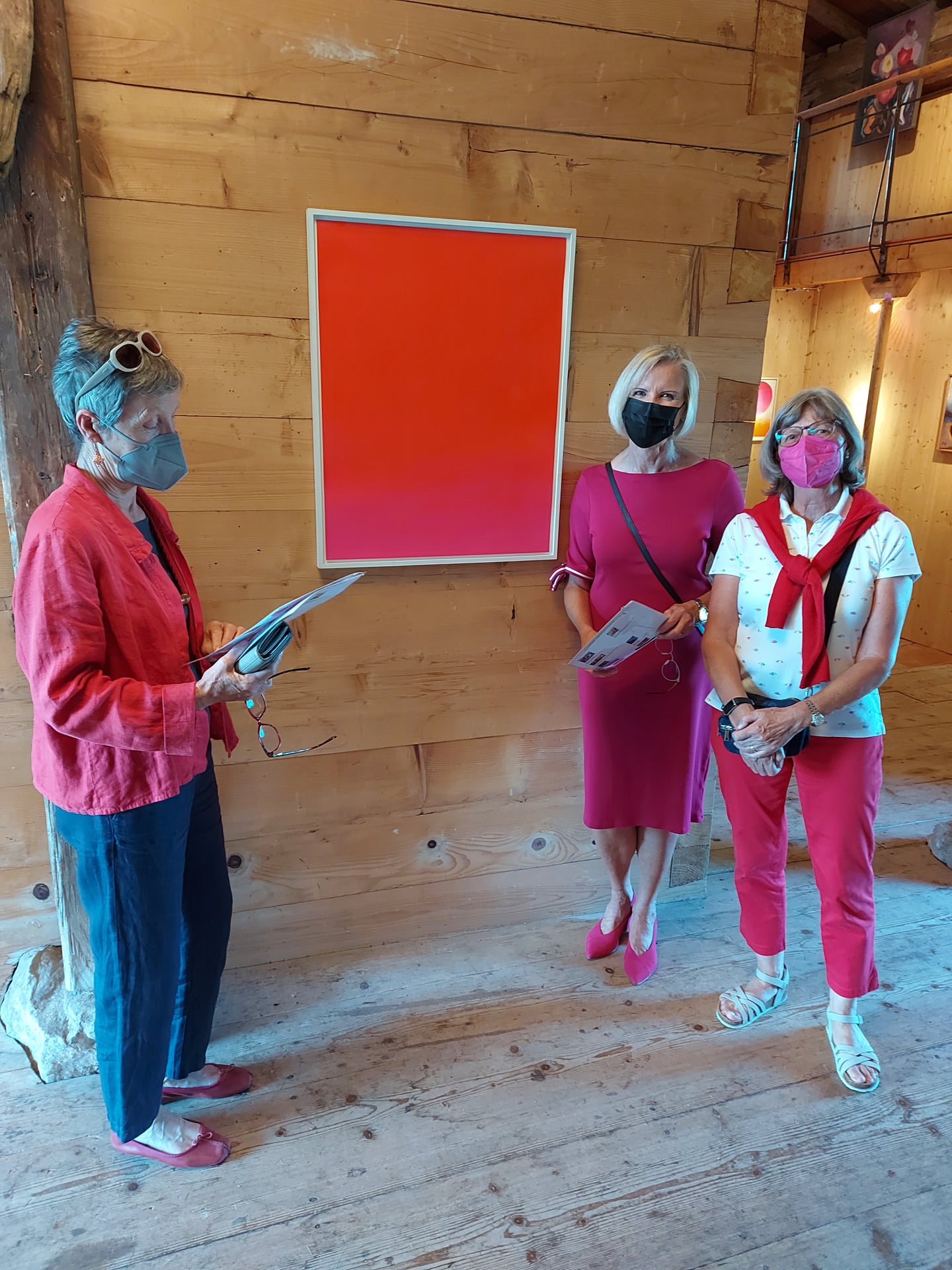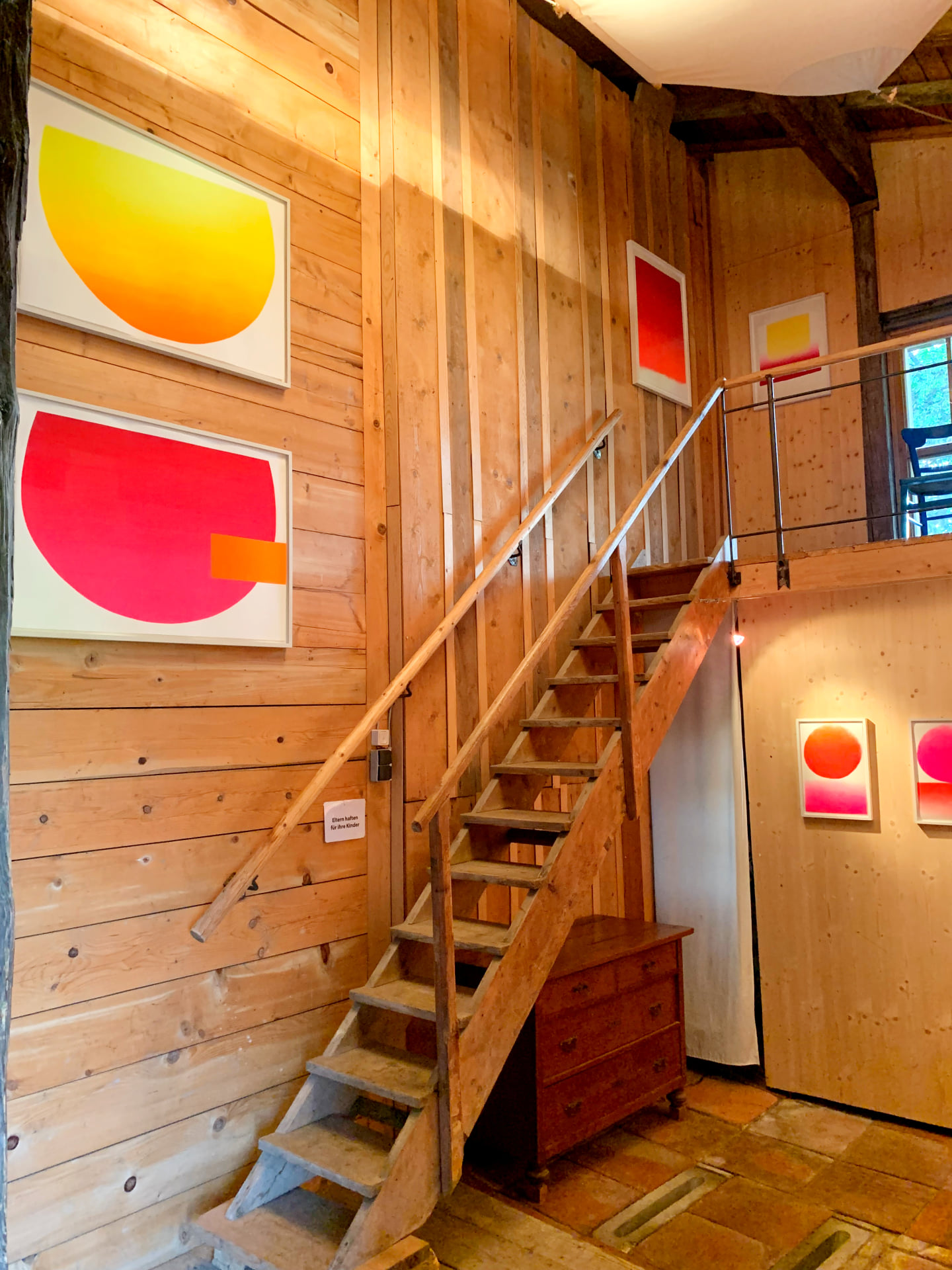 Members of the Circle of Friends in front of exhibits, and view of the exhibition at Künstlerhaus Geiger. Photo: DASMAXIMUM
Since 2013, the museum DASMAXIMUM has been supported by a circle of friends and supporters. Regular activities include joint studio and exhibition visits.
After a break of two years due to the pandemic, we were finally able to enjoy our first art excursion together again at the weekend. The journey took us to the Geiger artists' house in Übersee, where Julia Geiger, great-granddaughter and granddaughter of Willi and Rupprecht Geiger, gave us a tour.ence of the special place and the exhibition. The weather was on its best side and the intensely coloured pictures were a true "fresh cell cure for the retina", as the Sueddeutsche Zeitung once described Rupprecht Geiger's work.